Topic: Colorado

Nashville, TN – The Tennessee Wildlife Resources Agency is reminding hunters, who travel beyond the state border, that they must be mindful of import restrictions before they return home. The restrictions are in an effort to keep chronic wasting disease (CWD) out of Tennessee.
The TWRA is concerned about hunters who pursue big game out of state in the cervid family, which includes white-tailed deer, elk, and moose. Currently, 24 states and two Canadian provinces are CWD positive.
«Read the rest of this article»

Clarksville, TN – For the past four years, Austin Peay State University senior music education and music performance double major Garrett Coscolluela has spent one weekend in August marching on the field of Lucas Oil Stadium in Indianapolis, Indiana.
But it wasn't until this past August — in his final trip to the home of the NFL's Indianapolis Colts — that Coscolluela had the hardware to prove he was among the best in what's considered the major leagues of marching band performance.
«Read the rest of this article»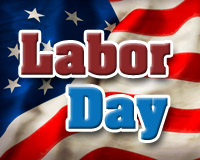 Washington, D.C. – Labor Day is observed the first Monday in September. It is a creation of the labor movement and is dedicated to the social and economic achievements of American workers.
It constitutes a yearly national tribute to the contributions workers have made to the strength, prosperity, and well-being of our country.
Through the years the nation gave increasing emphasis to Labor Day. The first governmental recognition came through municipal ordinances passed during 1885 and 1886.
«Read the rest of this article»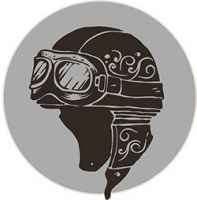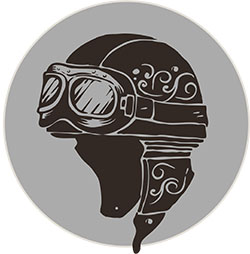 Colorado Springs, CO – On the first day of my trip to Colorado, my crew and I awoke to the beautiful Pike's Peak that overlooks our hotel. Right off the bat, I could tell this was going to be a good day.
Preparing for the change in temperature to be expected during the day, my common question was, "just how cold does it get up there?"
A beautiful ride to get to our destination, we found ourselves in Idaho Springs before we headed to the top.
Mount Evans is the highest summit in the Front Range of the Rocky Mountains. The 14,271 foot peak is located in the Mount Evans Wilderness.
«Read the rest of this article»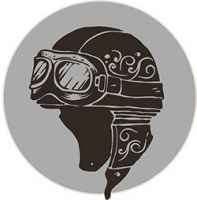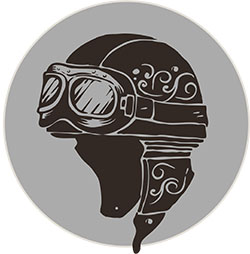 Canon City, CO – During my first trip to Colorado, one of the things that I had to see, was Skyline Drive in Canon City Colorado. After riding up and over the Rocky Mountains, and Mount Evans, I didn't expect this to be much of a trip.
I was wrong.
We left Colorado Springs and headed down highway 115. It was early in the morning, so there was little traffic, but we could tell it was going to be a hot day.
The ride to Canon City was different from the others we had taken earlier in the week. The scenery was more "brown and tan" as opposed to the beautiful green colors of the mountains.
«Read the rest of this article»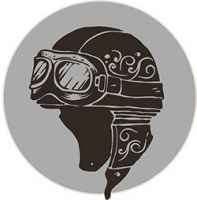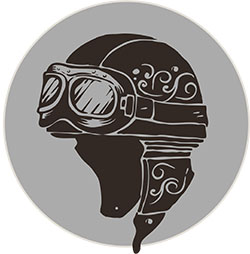 Colorado Springs, CO – I just returned from my first trip to Colorado. What an experience! I've never seen such beautiful country!
One of the many day trips I took was through the Rockies. It took me a couple of miles before it REALLY hit me that I was actually in THE ROCKY MOUNTAINS! Almost a surreal experience.
The first thing I noticed was the smell. The cool crisp mountain air filled with the fresh smell of pine trees. It's a beautiful entrance to one of the world's most famous landmarks.
«Read the rest of this article»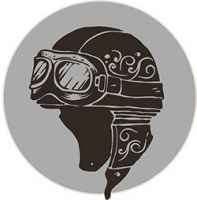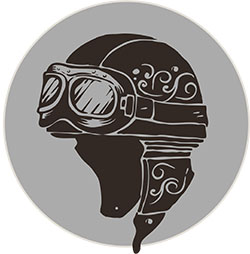 Colorado Springs, CO – I traveled to Colorado recently and after a couple of hard days of riding, I was yearning for a good steak. The Saltgrass Steak House was just down the road from where I was staying, so I had to give it a try.
They refer to themselves as "the original Texas Steakhouse" and after slicing into my rib-eye, I could understand.
Their story dates back to the 1800's, according to their website, when millions of Longhorns roamed freely throughout Texas. With the taste for beef becoming a newfound favorite in the North, Texas ranchers prospered as never before.
«Read the rest of this article»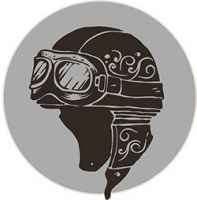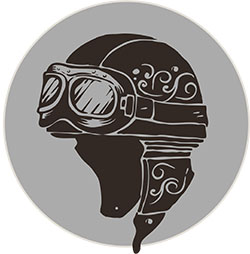 Colorado Springs, CO – I have always wanted to take a trip out West. This year I got my chance when I was invited to join a Tennessee couple who venture here each year.
Stephen and Rosemary Walker are a true motorcycle couple. They both love to ride, and through a mutual friend, we connected and they invited me to ride along.
It took me two days to arrive in Colorado Springs. I traveled through Paducah Kentucky, to St. Louis MO, and on to Columbia MO, before a severe thunderstorm caused a 90 minute delay.
After resuming the trip, I made Topeka Kansas for the night.
«Read the rest of this article»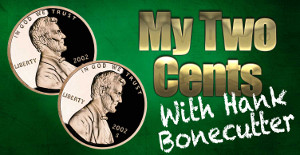 Colorado Springs, CO – I'm currently on a motorcycle trip to Colorado. I've joined a husband and wife who make this trip each year and invited me to come along.
Stephen and Rosemary Walker are motorcycle enthusiasts who love to travel and this year, their trip took on a different purpose.
Rosemary "Dusty" Walker never imagined she would be taking this kind of motorcycle trip. A trip to remember a young man who lost his life way too young.
«Read the rest of this article»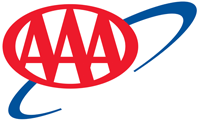 Tampa, FL – Gas prices have dropped slowly on the week. Today's national average price for a gallon of regular unleaded gasoline is $2.39, a three cents drop from one week ago; however, it is an increase of nine cents over last month and 18 cents more than this time last year. One year ago, the country was experiencing higher consumer demand and prices were increasing.
Fast forward to today, consumers are still experiencing higher gas prices over last year due to the OPEC agreement, but we are not seeing substantial increases at the pump due to increased gasoline inventories and low demand across the country.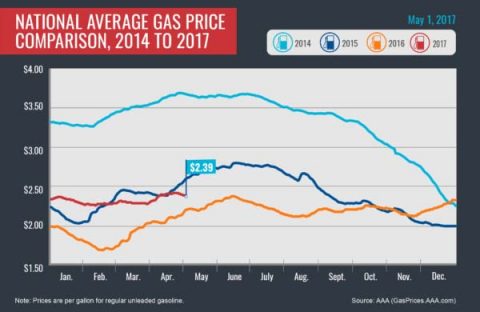 «Read the rest of this article»