Topic: Colorado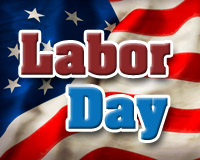 Washington, D.C. – The first Monday in September, Labor Day is a creation of the labor movement and is dedicated to the social and economic achievements of American workers.
It constitutes a yearly national tribute to the contributions workers have made to the strength, prosperity, and well-being of our country.
Through the years the nation gave increasing emphasis to Labor Day. The first governmental recognition came through municipal ordinances passed during 1885 and 1886.
«Read the rest of this article»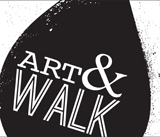 Clarksville, TN – Produced by the Downtown Clarksville Association, First Thursday Art Walk is a free, self-guided tour spanning a 5-block radius that combines visual art, live music, engaging events and more in the heart of Downtown Clarksville.
With 10+ venues, bars and businesses participating each month, the First Thursday Art Walk in Clarksville is the ultimate opportunity to savor and support local creative talent.
«Read the rest of this article»
Austin Peay Sports Information

Clarksville, TN – Austin Peay State University men's basketball team will play a 2015-16 basketball schedule that will touch multiple regions of the country, including 13 non-conference Division I games against teams representing nine different conferences.
That was announced Wednesday by Governors head coach Dave Loos.
«Read the rest of this article»
APSU Sports Information

Clarksville, TN – Former Austin Peay State University football player Malcolm Goines will represent the red, white and blue of Team USA at the Fifth International Federation of American Football (IFAF) World Championships, a quadrennial event held July 9th-18th, in Canton, Ohio.
«Read the rest of this article»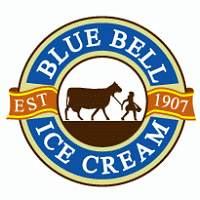 Brenham, TX – Blue Bell Ice Cream of Brenham, Texas, is voluntarily recalling all of its products currently on the market made at all of its facilities including ice cream, frozen yogurt, sherbet and frozen snacks because they have the potential to be contaminated with Listeria monocytogenes, an organism which can cause serious and sometimes fatal infections in young children, frail or elderly people, and others with weakened immune systems.
Although healthy individuals may suffer only short-term symptoms such as high fever, severe headaches, stiffness, nausea, abdominal pain and diarrhea, Listeria infection can cause miscarriages and stillbirths among pregnant women.
«Read the rest of this article»
Written by Alan Buis
NASA's Jet Propulsion Laboratory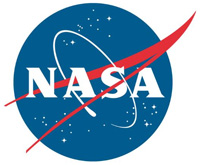 Pasadena, CA – Researchers from several institutions are in the Four Corners region of the U.S. Southwest with a suite of airborne and ground-based instruments, aiming to uncover reasons for a mysterious methane "hot spot" detected from space.
"With all the ground-based and airborne resources that the different groups are bringing to the region, we have the unique chance to unequivocally solve the Four Corners mystery," said Christian Frankenberg, a scientist at NASA's Jet Propulsion Laboratory, Pasadena, California, who is heading NASA's part of the effort.
«Read the rest of this article»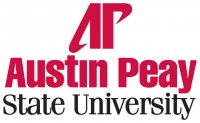 Clarksville, TN – For the last 12 years, Gregory Botts has been criss-crossing the nation with a car loaded full of art supplies, painting the sites and varying light he encountered.
At first begun as a clarification of the larger abstract works that he was making in the studio, these paintings have grown into their own body of impressive works that feed and inform his larger body of work. Austin Peay State University's Trahern Gallery is proud to host the first large survey of these works in connection with his larger studio paintings this winter, "Gregory Botts: Painting Along the Road."
«Read the rest of this article»
Clarksville, TN – People have given thanks for many reasons throughout history. Thanks is given often in joyful celebration and sometimes in solemn, even prayerful, ceremony.
The United States, over hundreds of years, has come to observe a national holiday for giving thanks.
It is a time to celebrate family and friends, the arrival of crisp fall weather, the turning of the leaves, football, turkey, cornbread dressing and pumpkin pie. «Read the rest of this article»
Clarksville, TN – Clarksville High School all-state catcher had hoped and dreamed about to go to school and playing in the Orange and White at the University of Tennessee since she was little.
Well dreams do come true, as the left-hander, power hitting, backstop officially signed her NCAA National Letter of Intent to play for the Lady Vols on November 12th, in a ceremony held in the school's cafeteria.
"I'm excited because I've worked very hard and it's paid off finally," Bearden said. "It truly is a dream come true for me getting a chance to play for the University of Tennessee."
«Read the rest of this article»
Survey Finds 64 Percent of People Think "Natural" Means No GMOs; Virtually All Samples of Tested Products with Only "Natural" Label Contained Substantial Levels of GMOs
Organization Calls for Mandatory Labeling of GMOs in Food, and a Ban on the "Natural" Label

Yonkers, NY – Consumer Reports tested a wide variety of packaged-food items containing corn or soy – and found that genetically modified organisms, or GMOs, are present in many common products including breakfast cereals, chips, and infant formula. Some carry labels like "natural," suggesting that they don't have these controversial ingredients.
A recent survey of 1,000 American adults conducted by the Consumer Reports National Research Center showed that a majority of people – 64 percent – mistakenly equate "natural" with no GMOs. «Read the rest of this article»