Topic: Columbia TN

Nashville, TN – The Tennessee Wildlife Resources Agency has announced its 2013-14. TWRA plans to release approximately 90,000 rainbow trout into Tennessee waters from December through March.
The program provides numerous close to home trout fishing opportunities for anglers during the winter months. These fisheries also provide a great opportunity to introduce children or first-time anglers to fishing. «Read the rest of this article»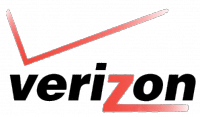 Nashville, TN – On Tuesday, October 29th thru Saturday, November 23rd, Verizon Wireless stores in the Nashville area will host a drive to benefit area nonprofits that distribute food to people in need, such as Second Harvest Food Bank, the Salvation Army and Smyrna/LaVergne Food Bank.
The company invites the community to donate non-perishable food items, such as baby food, baby formula, canned beans, canned vegetables, condiments, cookies, crackers, fruit juice, jelly, pasta, pasta sauce, peanut butter, rice, soups and salad dressing. «Read the rest of this article»
Free Paper Shredding to Help Protect Your Identity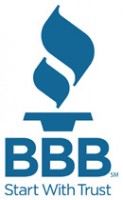 Nashville, TN – On Saturday, October 19th, the Better Business Bureau (BBB) will host a national identity theft and fraud protection event in local communities across North America.
Bring your boxes or bags of paper documents that contain personal identifiers, and we'll shred it for you FREE – on the spot. We'll also be distributing great tips and resources to help you protect your identity – online and off.
6 area locations will be held in Middle Tennessee and Southern Kentucky. «Read the rest of this article»
Tobacco Quitline Billboards to be placed in Clarksville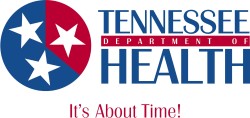 Nashville, TN – Measuring ten feet tall and 20 feet wide, it will be hard for Tennesseans to miss seeing new billboards across the state that promote the toll-free Tennessee Tobacco QuitLine.
While the size is impressive, the graphic message is even more so. It features a young mother cuddling an infant while holding a burning cigarette; the accompanying text reads: "Jenny smokes two packs a day. So does her mom."

«Read the rest of this article»
APSU Sports: Austin Peay Baseball

Clarksville, TN – Austin Peay State University's baseball team will bring another submariner to Clarksville, signing Zach Walton, of Columbia, TN, to a National Letter of Intent.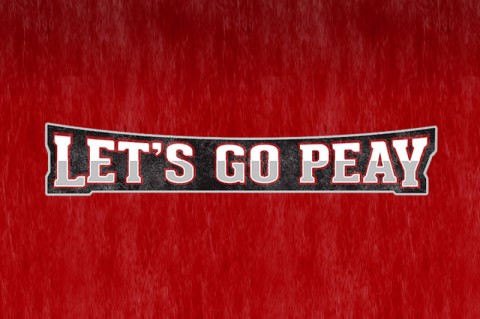 «Read the rest of this article»
The 104th meeting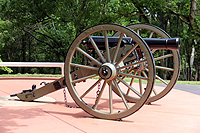 Clarksville, TN – The next meeting of the Clarksville (TN) Civil War Roundtable will be on Wednesday, November 14th, 2012 at the Bone & Joint Center, 980 Professional Park Drive, right across the street from Gateway Hospital. This is just off Dunlop Lane and Holiday Drive and only a few minutes east of Governor's Square mall. The meeting begins at 7:00pm and is always open to the public.  Members please bring a friend or two – new recruits are always welcomed.
This is a special meeting night one week earlier than normal due to the Thanksgiving holiday the following week.
The meetings topic is "Sam Watkins and his Memoir, Co. AYTCH, 1ST Tennessee Infantry" «Read the rest of this article»
Both Involve the same Underage Girl

Clarksville, TN – On October 16th, 2012, Clarksville Police were alerted to a possible sexual encounter between a 14 year old girl and a 20 year old man.
The 14 year olds mother discovered her daughter was receiving explicit text messages from a man asking her if she would have sex with him. They had met on a social networking site.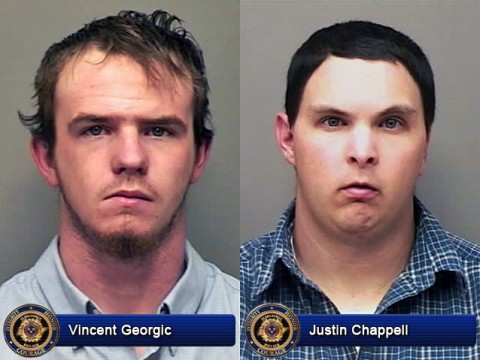 «Read the rest of this article»
Tour to make stop at Clarksville's Downtown Market July 28th

Nashville, TN – The wait is over, localvores. Despite a late cold snap that proved disastrous for some fruit crops in patchy spots across Tennessee, the three week warm spell that came before has farmers markets filling up with summer produce earlier than usual.
Pamela Bartholomew, agritourism and farmers markets coordinator for the Tennessee Department of Agriculture, reports that summertime favorites like yellow squash, zucchini, broccoli, cabbage and cucumbers are already being picked, and that homegrown tomatoes and sweet corn are not far behind. «Read the rest of this article»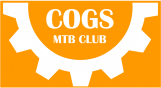 Clarksville, TN – Eight racers from COGS / Riverside Bicycle racing team competed in the Chickasaw Trace Classic mountain bike race in Columbia, TN.
The 17th annual event was held Sunday, March 25th and featured races for over 300 riders of different age groups and skill levels. COGS / Riverside Bicycle had four riders in the podium ceremony.
«Read the rest of this article»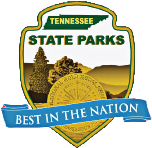 Nashville, TN -  The Department of Environment and Conservation's Resource Management Division will host a guided winter hike at Stillhouse Hollow Falls State Natural Area in Maury County on Saturday, December 10th.  Participants are asked to meet at the natural area parking lot off U.S. Highway 43 at 10:00am, which is located approximately 21 miles southwest of Columbia and three miles northeast of Summertown.
Known for its beautiful falls, the 90-acre natural area sits on the Western Highland Rim in the Duck River watershed. The geology of this region creates scenic natural features such as seeps, flat shale-bottom streams and waterfalls – both small and large – which help shape the region's dissected topography. «Read the rest of this article»