Topic: Columbia TN

Montgomery County, TN – Investigators with the Montgomery County Sheriff's Office have recovered nearly $250,000 in stolen property from two theft rings operating in two states and eight cities.
The first theft ring operated in Montgomery County. The thefts occurred primarily in the Clarksville city limits and Sango area between November 7th, 2016 and November 11th, 2016.
«Read the rest of this article»
Tennessee State Representative Joe Pitts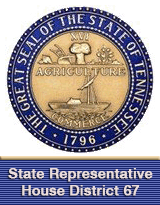 Clarksville, TN – One federal agency, four state departments and fifteen months later, the phone call Scott Thomas, owner of Thomas Lumber Company in Clarksville made to Tennessee State Representative Joe Pitts about his company's need to have current employees and applicants tested for a commercial drivers' license has ended in a victory for job applicants and companies in northern Middle Tennessee.
On Thursday, September 22nd, a red ribbon was cut on the mobile commercial drivers' license testing site at the Tennessee College of Applied Technology (TCAT) in Clarksville.
«Read the rest of this article»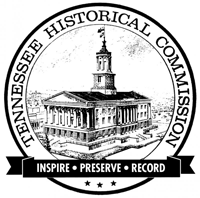 Nashville, TN – The Tennessee Historical Commission has awarded 31 grants from the federal Historic Preservation Fund to community and civic organizations for projects that support the preservation of historic and archaeological resources.
"Tennessee's treasured historic places make our state unique and contribute to our quality of life," said Patrick McIntyre, state historic preservation officer and executive director of the Tennessee Historical Commission. "These grants will help protect the sites for future generations to study and enjoy."
«Read the rest of this article»
AT&T Gigabit Speeds also now available to Businesses in 22 Tennessee Communities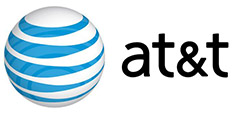 Nashville, TN – AT&T1 is bringing gigabit internet speeds to Clarksville and even more businesses in 22 Tennessee communities. With AT&T Business Fiber, more businesses can download and upload up to 1 gigabit per second (Gbps).2
"For years, as a result of the pro-business policies that have been pursued by our elected leaders at the state and local levels, AT&T has provided Gigabit and multi-Gigabit connections to businesses across Tennessee, helping to spur business success and job creation," said Joelle Phillips, president of AT&T Tennessee.  "With the increased speeds now available through AT&T Business Fiber, AT&T employees have shown yet another example of how we are innovating to increase connectivity to businesses in urban and rural areas alike."
«Read the rest of this article»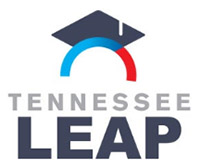 Nashville, TN – The Labor Education Alignment Program (LEAP) will showcase its successes at sites across Tennessee on TN LEAP Day, February 29th. Education and employer sites throughout the twelve LEAP site areas will demonstrate the skills students are learning through the program and provide students an opportunity to meet with employers.
TN LEAP Day, which will coincide with "Leap Day" on February 29th, will be host to twelve concurrent events at each of the LEAP programs across Tennessee.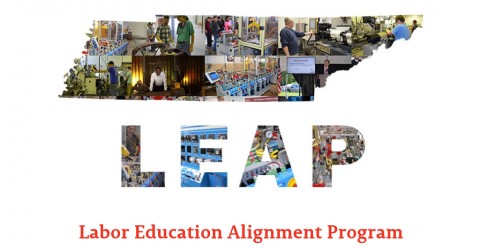 «Read the rest of this article»

Clarksville, TN – On Sunday, February 28th, collector Dr. John Olson will be giving a gallery talk at the Customs House Museum. His discussion will cover his extensive collection of American flags, political banners, and other memorabilia found in the exhibit Of Stars & Stripes: From the Collection of Dr. John Olson.
Dr. Olson's presentation will begin at 3:00pm in the Orgain gallery.
«Read the rest of this article»

Columbia, TN – The Tennessee Wildlife Resources Agency will be one of the sponsors for the Seventh Annual Maury County Youth Small Game and Predator Hunt to be held January 30th.
The free event is for youth from ages 9-15 who must have a TWRA Hunter Education certification by the hunt date and have all the appropriate licenses permits. Hunters must also provide their own firearm and ammunition. Firearms and ammunition will be provided for the clay target range. «Read the rest of this article»

Clarksville, TN – Legal Aid Society of Middle Tennessee and the Cumberlands, Tennessee's largest non-profit law firm, has relocated its Clarksville office from 120 Franklin Street to 109 South Third Street in downtown Clarksville.
The new 3,700 square foot office provides a modern and welcoming location for clients, and is conveniently situated across from the Clarksville courthouse. «Read the rest of this article»
Program aimed to promote successful reintegration

Nashville, TN – Legal Aid Society of Middle Tennessee and the Cumberlands announced today that it has added Skadden Fellow Vidhi Sanghavi Joshi as the leader of a new two-year project focusing on re-entry issues in Middle Tennessee and the Cumberland Plateau.
Vidhi Sanghavi Joshi will start a program to help individuals with criminal records combat the legal barriers they face upon re-entering the community from jail or prison.
«Read the rest of this article»
Written by Sgt. Jacob Mahaffey
5th Special Forces Group (Airborne) Public Affairs Office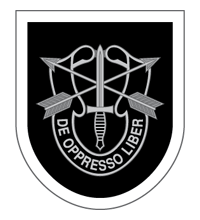 Fort Campbell, KY – Past and present Green Berets, unit members and family members of the 5th Special Forces Group (Airborne), the Legion, rallied together on Fort Campbell for their 54th Reunion September 16th-19th.
Retired Cmd. Sgt. Maj. Mike Cunningham, President of the Chapter 38 of the Special Forces Association, said the annual reunions are very important to the 5th SFG (A). "The kind of training Special Forces does, the missions we have done, since the beginning of Special Forces, creates a unique bond," he said.
«Read the rest of this article»