Topic: Comet
Written by Elizabeth Zubritsky
NASA's Goddard Space Flight Center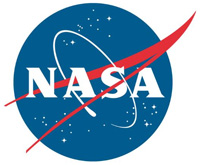 Greenbelt, MD – When comet 45P zipped past Earth early in 2017, researchers observing from NASA's Infrared Telescope Facility, or IRTF, in Hawai'i gave the long-time trekker a thorough astronomical checkup. The results help fill in crucial details about ices in Jupiter-family comets and reveal that quirky 45P doesn't quite match any comet studied so far.
Like a doctor recording vital signs, the team measured the levels of nine gases released from the icy nucleus into the comet's thin atmosphere, or coma. Several of these gases supply building blocks for amino acids, sugars and other biologically relevant molecules.
«Read the rest of this article»
Written by Dwayne Brown / Laurie Cantillo
NASA Headquarters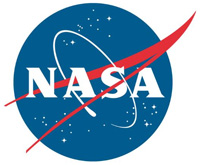 Washington, D.C. – Astronomers recently scrambled to observe an intriguing asteroid that zipped through the solar system on a steep trajectory from interstellar space-the first confirmed object from another star.
Now, new data reveal the interstellar interloper to be a rocky, cigar-shaped object with a somewhat reddish hue. The asteroid, named 'Oumuamua by its discoverers, is up to one-quarter mile (400 meters) long and highly-elongated-perhaps 10 times as long as it is wide. That aspect ratio is greater than that of any asteroid or comet observed in our solar system to date.
«Read the rest of this article»
Written by DC Agle
NASA's Jet Propulsion Laboratory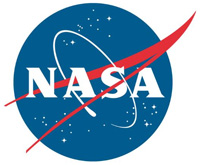 Pasadena, CA – A small, recently discovered asteroid — or perhaps a comet — appears to have originated from outside the solar system, coming from somewhere else in our galaxy. If so, it would be the first "interstellar object" to be observed and confirmed by astronomers.
This unusual object – for now designated A/2017 U1 – is less than a quarter-mile (400 meters) in diameter and is moving remarkably fast. Astronomers are urgently working to point telescopes around the world and in space at this notable object. Once these data are obtained and analyzed, astronomers may know more about the origin and possibly composition of the object.
«Read the rest of this article»
Written by Ray Villard
Space Telescope Science Institute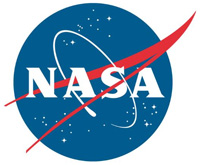 Baltimore, MD – NASA's Hubble Space Telescope helped an international team of astronomers find that an unusual object in the asteroid belt is, in fact, two asteroids orbiting each other that have comet-like features. These include a bright halo of material, called a coma, and a long tail of dust.
Hubble was used to image the asteroid, designated 300163 (2006 VW139), in September 2016 just before the asteroid made its closest approach to the Sun. Hubble's crisp images revealed that it was actually not one, but two asteroids of almost the same mass and size, orbiting each other at a distance of 60 miles.
«Read the rest of this article»
Written by Sarah Frazier
NASA's Goddard Space Flight Center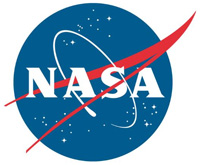 Greenbelt, MD – Our Sun is active: Not only does it release a constant stream of material, called the solar wind, but it also lets out occasional bursts of faster-moving material, known as coronal mass ejections, or CMEs.
NASA researchers wish to improve our understanding of CMEs and how they move through space because they can interact with the magnetic field around Earth, affecting satellites, interfering with GPS signals, triggering auroras, and — in extreme cases — straining power grids.
While we track CMEs with a number of instruments, the sheer size of the solar system means that our observations are limited, and usually taken from a distance.
«Read the rest of this article»
Written by DC Agle
NASA's Jet Propulsion Laboratory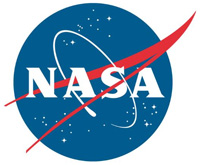 Pasadena, CA – Images returned from the European Space Agency's Rosetta mission indicate that during its most recent trip through the inner solar system, the surface of comet 67P/Churyumov-Gerasimenko was a very active place – full of growing fractures, collapsing cliffs and massive rolling boulders.
Moving material buried some features on the comet's surface while exhuming others. A study on 67P's changing surface was released Tuesday, March 21st, in the journal Science.
«Read the rest of this article»
NASA Headquarters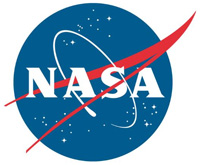 Washington, D.C. – 2017 is beginning with fireworks.
No, not those fireworks…
We're talking about a lightshow from shattered comet 2003 EH1.
According to the International Meteor Organization and other forecasters, Earth will pass through a stream of debris from the comet on January 3rd, 2017, producing a shower of meteors known as the Quadrantids.
«Read the rest of this article»
Written by DC Agle
NASA's Jet Propulsion Laboratory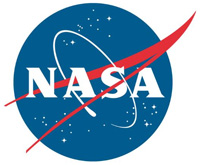 Pasadena, CA – NASA's NEOWISE mission has recently discovered some celestial objects traveling through our neighborhood, including one on the blurry line between asteroid and comet. Another–definitely a comet–might be seen with binoculars through next week.
An object called 2016 WF9 was detected by the NEOWISE project on November 27th, 2016. It's in an orbit that takes it on a scenic tour of our solar system. At its farthest distance from the sun, it approaches Jupiter's orbit.
«Read the rest of this article»
Written by Clement Moore
Illustrated from Drawings by F.O.C. Darley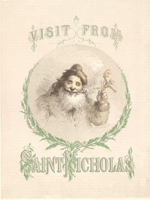 Clarksville, TN – Twas the night before Christmas, when all through the house;
Not a creature was stirring, not even a mouse;
The stockings were hung by the chimney with care,
In hopes that St. Nicholas soon would be there;
The children were nestled all snug in their beds,
While visions of sugar-plums danced in their heads;
And mamma in her kerchief, and I in my cap,
Had just settled our brains for a long winter's nap—
«Read the rest of this article»
Written by Elizabeth Landau
NASA's Jet Propulsion Laboratory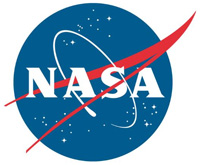 Pasadena, CA – On September 30th, the European Space Agency concluded its Rosetta mission and the study of comet 67P/Churyumov-Gerasimenko.
During the final month of the mission, NASA's planet-hunting Kepler spacecraft had a unique opportunity to provide a "big picture" view of the comet as it was unobservable from Earth. Ground-based telescopes could not see comet 67P, because the comet's orbit placed it in the sky during daylight hours.
From September 7th through September 20th, the Kepler spacecraft, operating in its K2 mission, fixed its gaze on comet 67P. From the distant vantage point of Kepler, the spacecraft could observe the comet's core and tail. The long-range global view of Kepler complements the close-in view of the Rosetta spacecraft, providing context for the high-resolution investigation Rosetta performed as it descended closer and closer to the comet.
«Read the rest of this article»