Topic: Commerce Street
Parking Garage will reopen Friday morning
Clarksville, TN – The City of Clarksville's Cumberland Place Parking Plaza garage will be closed for a structural inspection from 6:00pm Thursday, November 9th, 2017 until 5:30am Friday, November 10th, 2017.
«Read the rest of this article»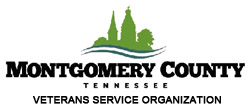 Montgomery County, TN – The Clarksville-Montgomery County Veterans Day Parade will take place on Saturday, November 11th, 2017 with pre-parade ceremonies set for 9:00am in front of the historic courthouse (south side) on Third Street in downtown Clarksville.
Keynote speaker is Army retired Chief Warrant Officer 3 John Clement, who currently serves as the Field Representative for Congressman Marsha Blackburn representing the 7th Congressional district of Tennessee.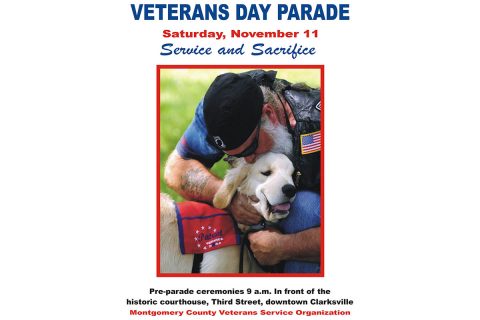 «Read the rest of this article»

Clarksville, TN – When Clarksville Police Officers ended the standoff on Commerce Street and entered the residence they found a .380 caliber Semi-automatic pistol, a .12 gauge shotgun, and the AK (Kalashnikov) variant rifle.
There were 267 rounds of 7.62x39mm rifle ammunition, 117 rounds of 9mm ammunition, and 14 rounds of .12 gauge shotgun ammunition.
«Read the rest of this article»

Clarksville, TN – When the Clarksville Police Department TACT Team members enter the residence on Commerce Street and took Darren Vance, a 50-year-old black male visitor from Louisville, Kentucky into custody shortly before 4:00am Tuesday, October 17th, 2017 they discovered the suspect had a self-inflicted gunshot wound in his abdomen.
Officers immediately worked with local emergency medical services to rush the wounded man to Vanderbilt University Medical Center by Life-Flight helicopter.
«Read the rest of this article»

Clarksville, TN – The armed suspect who barricaded himself in a residence on Commerce Street is now in Clarksville Police custody. The seventeen-hour standoff ended with a tactical team entry into the house shortly after 4:00am Tuesday, October 17th, 2017.
The suspect was arrested on a charge of reckless endangerment. CPD Officers obtained an arrest warrant Monday afternoon, a few hours into the incident.
«Read the rest of this article»

Clarksville, TN – Clarksville Police were dispatched to a residence on the 1200 block of Commerce Street shortly after 11:00am Monday, October 16th, 2017 in response to an E911 call about an individual acting in an unusual manner. The call quickly resulted in an armed, barricaded suspect.
Tactical Team members and negotiators from the CPD Emergency Services Unit were dispatched to the scene while District Two patrol officers set up a perimeter. Nearby streets are closed to traffic, including parts of Glenn Street, Commerce Street, and Porters Bluff Road.
«Read the rest of this article»

Clarksville, TN – The Clarksville Police Department announces that applications are now available for the upcoming Citizen's Police Academy (CPA) class. The class will start on March 6th, 2018, and the graduation date will be on May 29th, 2018.
They will held on Tuesday evenings for 12 weeks (not including spring break week). The CPA class covers all facets of the Clarksville Police Department's activities, from administration to tactical operations.
«Read the rest of this article»

Clarksville, TN – New this month in the Planters Bank Peg Harvill Gallery at the Customs House Museum is a collection of works by Tennessee artist Ann Nichols. The suite of small, detailed oil paintings possess a bold presence, with duel images on each panel.
Exotic birds and flowers balance delicate eggs and fruit in each piece.
«Read the rest of this article»

Clarksville, TN – The following downtown roads will be closed from 9:45am–11:00am on Saturday, September 16th, 2017 for the Welcome Home Veterans Celebration parade: Franklin Street from Hiter Street to Second Street, Second Street from Franklin Street to Commerce Street, and Commerce Street from Second Street to Hiter Street.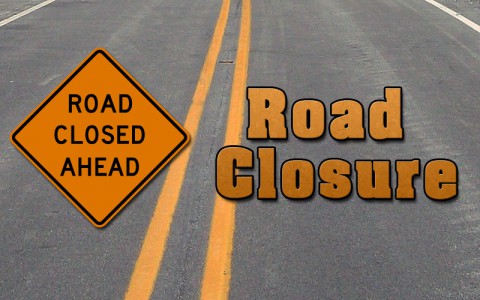 «Read the rest of this article»

Clarksville, TN – There is a feeling of campy nostalgia to the black and white images of Nashville artist Kit Kite's X Housewife series that immediately creates empathy from female onlookers.
Ironing boards, utensils, and Tupperware are just some of the objects filling Kite's large scaled photographs.
«Read the rest of this article»