Topic: Congress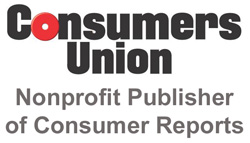 Washington, D.C. – Consumers Union, the policy and advocacy division of Consumer Reports, praised a group of Senators today for introducing a package of bills that will help make college more affordable and assist those struggling to pay off their education debt.
The bills aim to ensure Pell grants cover more of the cost of higher education, enable Americans to refinance their loans at lower rates, and create a path for more students to afford community college without going into debt.
«Read the rest of this article»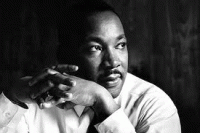 Washington, D.C. – As far as black Americans were concerned, the nation's response to Brown was agonizingly slow, and neither state legislatures nor the Congress seemed willing to help their cause along.
President John F. Kennedy recognized that to secure equal protection of the laws for African Americans it would take a strong civil rights bill would put teeth into the drive to secure equal protection.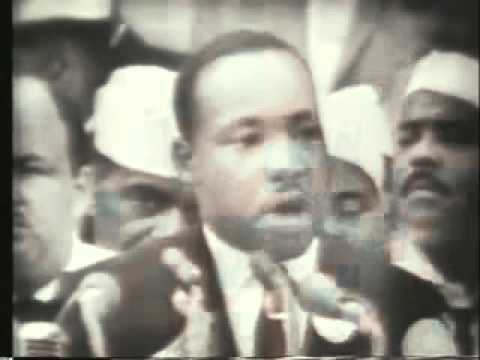 «Read the rest of this article»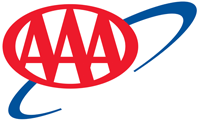 Washington, D.C. – Gas prices rang in the New Year by reaching the lowest average price ($1.997) for the holiday since 2009.  Today's average price of $1.99 per gallon is the cheapest average since March 25th, 2009, and the national average has moved lower for 50 of the past 59 days, largely due to an abundance of crude oil. Pump prices are discounted by fractions of a penny on the week, by five cents per gallon on the month, and are down by 22 cents on the year.
In 2015, consumers paid an annual average of $2.40 per gallon, which was the lowest annual average since 2009.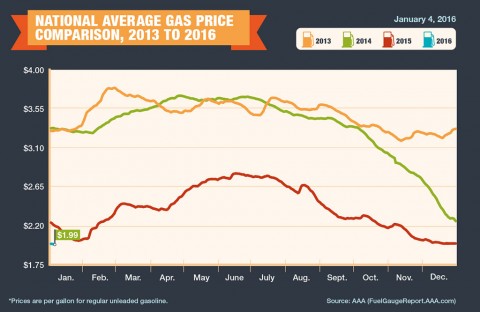 «Read the rest of this article»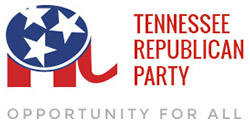 Nashville, TN – From the East Room of the White House, President Barack Obama announced a sweeping set of executive orders meant to restrict Americans' access to firearms.
Following the President's speech, Tennessee Republican Party Chairman Ryan Haynes remarked, "Today's announcement by the President once again lectured responsible, law-abiding Americans. It echoed his snide comments from 2008 where he talked down to concerned citizens who 'cling to guns or religion' as if that's a moral wrong."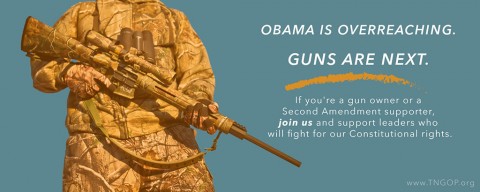 «Read the rest of this article»
Congressman Marsha Blackburn, 7th District of Tennessee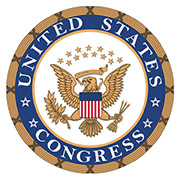 Washington, DC – Congressman Marsha Blackburn (R-TN) today released the following statement on the tax extenders package the House is set to vote on this afternoon, the Protecting Americans from Tax Hikes Act of 2015.
"Conservatives have achieved a number of goals in this bill and we have made several annual extenders permanent. No longer will we have to wait until the end of the year to find out if we are able to make deductions that we normally make. This package will add more certainty to our tax code and allow hardworking American families to plan ahead and grow their businesses.
«Read the rest of this article»
7th District of Tennessee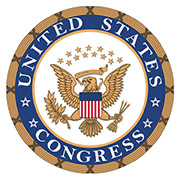 Washington, D.C. – Congressman Marsha Blackburn (R-TN) today released the following statement after House passage of H.R. 4038, the American Security Against Foreign Enemies (SAFE) Act.
This legislation would require the FBI, Homeland Security Department and director of national intelligence to certify to Congress that any refugee seeking entry to the United States from Syria or Iraq is not a threat to the security of the United States.
«Read the rest of this article»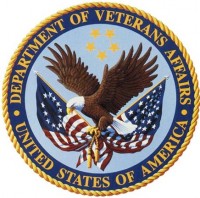 Washington, D.C. – World War I, also known as "The Great War" at the time,  officially ended when the Treaty of Versailles was signed on June 28th, 1919, in the Palace of Versailles outside the town of Versailles, France.
However, fighting ceased seven months earlier when an armistice, or temporary cessation of hostilities, between the Allied nations and Germany went into effect on the eleventh hour of the eleventh day of the eleventh month. For that reason, November 11th, 1918, is generally regarded as the end of "the war to end all wars."
«Read the rest of this article»
Written by Joshua Buck
Public Affairs Officer, NASA Headquarters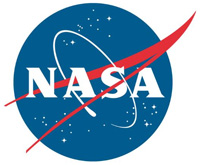 Washington, D.C. – Imagine a world with extreme temperatures that can wreak havoc on unprotected spacecraft and habitat components; a world where water is so scarce that plants are outfitted with sensors so farmers can avoid overwatering them; a world where precious water supplies are found in underground oases by satellites in orbit; a world where systems filter, recycle and purify air for the survival of inhabitants huddled in shelters.
Although images of human habitation on Mars may have filled your mind, the world just described is actually Earth, and the technologies cited are spinoffs, or technologies developed by the American space program that have gone on to benefit the public.
«Read the rest of this article»
Written by Stephanie Schierholz
NASA Headquarters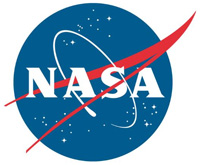 Washington, D.C. – NASA is leading our nation and the world on a journey to Mars, and Thursday the agency released a detailed outline of that plan in its report, "NASA's Journey to Mars: Pioneering Next Steps in Space Exploration."
"NASA is closer to sending American astronauts to Mars than at any point in our history," said NASA Administrator Charles Bolden. "We are publishing additional details about our journey to Mars plan and how we are aligning all of our work in support of this goal. In the coming weeks, I look forward to continuing to discuss the details of our plan with members of Congress, as well as our commercial and our international and partners, many of whom will be attending the International Astronautical Congress next week."
«Read the rest of this article»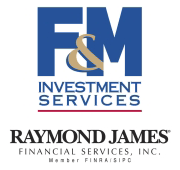 Clarksville, TN – In Janet Yellen's first public speech after the recent FOMC meeting, the Fed chair downplayed concerns about the rest of the world and placed herself among the majority of Fed officials expecting to raise short-term interest rates by the end of the year. In a scary moment for investors, Yellen struggled to finish her speech.
She repeatedly lost her place, paused for long periods, and looked generally unwell. She received medical treatment. A Fed spokesperson said that she was dehydrated and that she felt fine later. While stock market participants have been worried about Fed tightening, they seemed to have been more encouraged by Yellen's expressed confidence in the U.S. economy.
«Read the rest of this article»