Topic: Congress
Clarksville, TN – Clarksville Mayor Kim McMillan met Thursday with members of the Captain William Edmiston Chapter of the Daughters of the American Revolution to proclaim Constitution Week in Clarksville.
The United States Constitution stands as this country's enduring governmental roadmap and a testament to the tenacity of Americans throughout history to maintain their liberties, freedoms and inalienable rights.
«Read the rest of this article»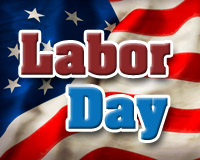 Washington, D.C. – Labor Day is a creation of the labor movement and is dedicated to the social and economic achievements of American workers. It is observed the first Monday in September.
It constitutes a yearly national tribute to the contributions workers have made to the strength, prosperity, and well-being of our country.
Through the years the nation gave increasing emphasis to Labor Day. The first governmental recognition came through municipal ordinances passed during 1885 and 1886.
«Read the rest of this article»

Clarksville, TN – In 1871, geologist Ferdinand Hayden led the first federally funded geological survey into the Yellowstone region of northwestern Wyoming.
His findings, along with the work of his survey team, were instrumental in convincing Congress to establish Yellowstone as the first U.S. National Park, but a new book by Dr. Jack Deibert, Austin Peay State University professor of geology, sheds light on the historical significance of Hayden's earlier journey into this region.
«Read the rest of this article»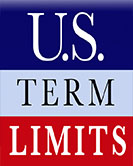 Washington, D.C. – U.S. Term Limits (USTL), the leader of the citizen movement to term limit elected officials, today called for swift action from Congress on a constitutional amendment to limit members' terms.
"The corruption cauldron of Washington, D.C. is boiling over, and it's harming our country more every day," said U.S. Term Limits President Philip Blumel. "Congress must propose a term limits amendment immediately to restore confidence in this broken institution."
The statement comes in the wake of a federal indictment against Rep. Corrine Brown, a 12-term Florida congresswoman who stands accused of using a phony education charity as her own slush fund. She is charged with mail fraud, wire fraud, concealing facts on financial disclosure forms, theft of government property, obstruction and filing false tax returns.
«Read the rest of this article»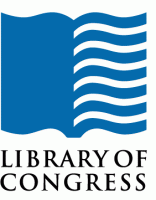 Washington, D.C. – The Second Continental Congress announced the colonies' separation from Great Britain by unanimously adopting the Declaration of Independence, on July 4th, 1776.
The Constitution provides the legal and governmental framework for the United States, however, the Declaration, with its eloquent assertion "all Men are created equal," is equally beloved by the American people.
Philadelphians marked the first anniversary of American independence with a spontaneous celebration, which is described in a letter by John Adams to Abigail Adams.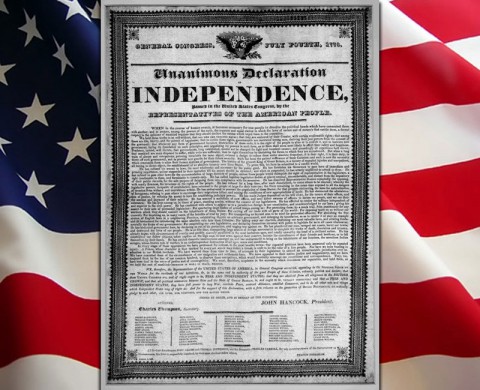 «Read the rest of this article»
Senate Labor HHS Bill Funding Does Not Measure Up to Disease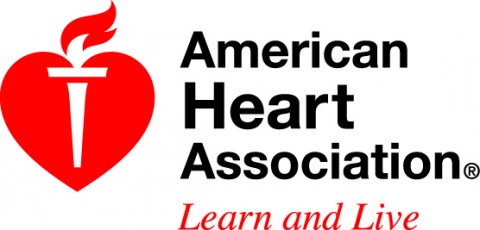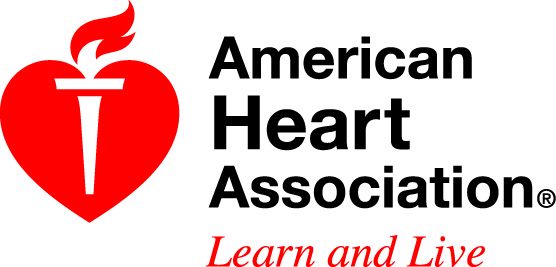 Washington, D.C. – The American Heart Association said today that the Senate FY 2017 funding bill for Labor, HHS and Education is a win for the National Institutes of Health's (NIH), but unfortunately, does not make heart disease research a priority. The bill includes a welcome six percent bump to the NIH budget: $2 billion over current funding.
However, the National Heart, Lung, and Blood Institute (NHLBI) received just a 4.1 percent increase. The National Institute of Neurological Disorders and Stroke was boosted by 6.3 percent – the amount the association requested – and an additional $100 million was invested in the BRAIN Initiative.
«Read the rest of this article»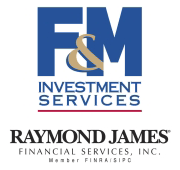 Clarksville, TN – Fed Chair Janet Yellen said she was "cautiously optimistic" in her speech on the economy and monetary policy. She expects that further gradual increases in the federal funds target rate will be warranted, but she also stressed a number of near-term uncertainties.
This week, the mid-month economic data releases will be important, especially Tuesday's retail sales figures, but the focus will be on the Fed.
«Read the rest of this article»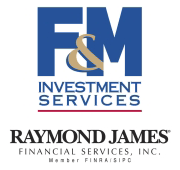 Clarksville, TN – The economic data reports were mixed, but mostly on the soft side of expectations. The ISM Manufacturing Index surprised (modestly) to the upside, boosted by a lengthening in supplier delivery times (anecdotally, many firms had trimmed inventories in anticipation of softer demand, but sales surprised and they are now scrambling a bit to restock).
The Conference Board's Consumer Confidence Index slid. Unit auto sales were strong, but were supported by an increase in fleet sales (rental cars, etc.). The ADP estimate of private-sector payrolls was moderate strong, with continued hiring at small and medium-sized firms.
«Read the rest of this article»
Tennessee State Representative Curtis Johnson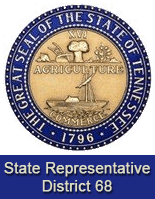 Nashville, TN – The 109th Tennessee General Assembly adjourned on April 22nd, 2016 to become a part of Tennessee history with passage of major legislation to reduce crime, cut tax burdens, spur job growth, accelerate the state's success in K-12 education, boost the number of college graduates, curb drug abuse and curtail drunk driving.
State lawmakers also passed significant legislation to ease traffic congestion, reduce child abuse, aid farmers, increase access to healthcare and medication, increase voter participation and provide a safer environment for the elderly.
Following, please find a copy of some of the highlights of this year's legislative action.
«Read the rest of this article»
Written by the President of the United States of America
A Proclamation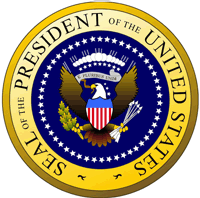 Washington, D.C. – With courage and a love of country that knows no limits, America's men and women in uniform exemplify patriotism at its core — stepping into harm's way to protect our people and to safeguard the ideals that have long sustained our democracy.
Those who serve under the stars and stripes embody the highest form of citizenship, and on Memorial Day, we pay solemn tribute to those brave Americans who laid down their lives to defend our freedom.
Since America's earliest days, proud patriots have forged a safer, more secure Nation, and though battlefields have changed and technology has evolved, the selflessness of our service members has remained steadfast.
«Read the rest of this article»