Topic: Congress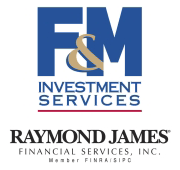 Clarksville, TN – The economic data were mixed. New home sales were much weaker than expected in June, with a sharp downward revision to May (March and April figures were also revised lower) – however, these figures are reported with an enormous level of uncertainty.
Existing home sales improved, with a further increase in the number of homes for sale. Durable goods orders rose moderately, but details showed a lackluster trend in shipments of nondefense capital goods. The Consumer Price Index rose 0.3% (+2.1% y/y), inflated partly by the seasonal adjustment for gasoline (which rose 0.3% before adjustment and +3.3% after adjustment). Ex-food & energy, the CPI edged up 0.1% (+2.0% y/y).
«Read the rest of this article»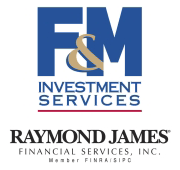 Clarksville, TN – The retail sales and industrial production reports had similar stories – gains in June were disappointing relative to expectations, but figures for April and May were revised higher. These data (which are subject to revision) are consistent with a sharp rebound in economic activity in 2Q14 (following weather–related weakness in 1Q14), but also suggest some loss of momentum heading towards 3Q14.
The Producer Price Index and import price reports showed no appreciable pipeline pressures for inflation.
«Read the rest of this article»
Candidates Talk Rural Development in Chester County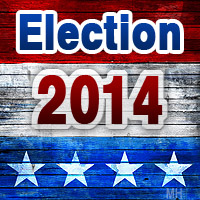 Henderson, TN – The Henderson/Chester Chamber of Commerce held a candidate forum Tuesday night at the Henderson City Hall, offering local and statewide candidates a chance to discuss policy ideas with West Tennessee voters. The common thread among all of the speakers was economic development in those counties.
Dan Cramer, candidate for US House of Representatives for Tennessee's 7th district, was on hand at the event to give his thoughts on building more jobs in rural Tennessee.
«Read the rest of this article»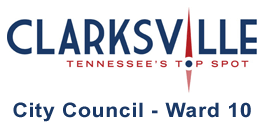 Clarksville, TN – Due to the upcoming 4th of July weekend, the city council moved its regular voting session to July 1st. It was an interesting evening.
Ordinance 7 – 2014-15 (Homeless Shelter Distance)
This ordinance proposed to shrink the distance that a homeless shelter could be located from residential properties. Currently, the distance requirement is 1000 feet. According to map inquiries by the Planning Commission, there are only four locations left in Clarksville that would allow a shelter to be at this separation requirement. «Read the rest of this article»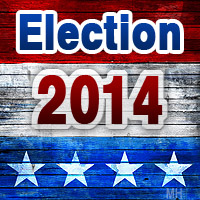 Clarksville, TN - Retired Army Helicopter Pilot Dan Cramer has announced he will run to represent Tennessee's 7th district in the U.S. House of Representatives, pledging to focus on the responsibility to govern that is entrusted to every member of congress.
Dan has made a commitment to restoring opportunity and prosperity to the middle class and to tackle the hard work of addressing issues like tax reform, immigration, and the national debt.
«Read the rest of this article»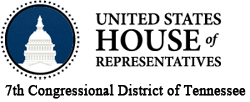 Washington, D.C – On the one-year anniversary of the House acting to protect women and babies from dangerous late-term abortions, Congressman Marsha Blackburn (R-TN) is calling on the Senate to take up and pass H.R. 1797, the Pain-Capable Unborn Child Protection Act.
«Read the rest of this article»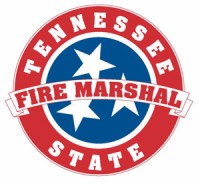 Nashville, TN - As the school year comes to a close, many Tennesseans are turning their attention to family vacation plans. The State Fire Marshal's Office asks that you remember to incorporate fire safety into travel plans before hitting the road for your summer vacation.
"Hotels and motels become a home away from home for travelers, so it is important to become familiar with new surroundings and to have a plan in place should an emergency arise," says State Fire Marshal and Commerce and Insurance Commissioner Julie Mix McPeak. «Read the rest of this article»
Local Agencies throughout State Assist Children with Nutritional Needs

Nashville, TN – The Tennessee Department of Human Services (DHS) is partnering with the U.S. Department of Agriculture (USDA) and local agencies across the state to kick off the 2014 Summer Food Service Program (SFSP).
At the end of the school year many children anxiously await for the last bell to ring. Summer should be an exciting time for children to enjoy playtime with friends, a week at camp, a family vacation, or time at the pool. But for many children who receive free and reduced-price meals at school, summer can mean hunger.
Just as learning does not end when school lets out, neither does a child's need for good nutrition. «Read the rest of this article»
Urges Congress to Pass Comprehensive Postal Legislation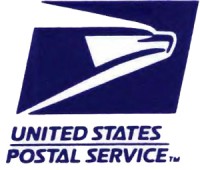 Washington, D.C. – The U.S. Postal Service ended the second quarter of its 2014 fiscal year (January 1st, 2014 – March 31st, 2014) with a net loss of $1.9 billion. This marks the 20th of the last 22 quarters it has sustained a loss.
"The Postal Service is working diligently to improve its finances by streamlining our network to improve efficiency, reduce operating costs and increase revenue, which was up $379 million over the same period last year — the third straight quarter of revenue increase," said Postmaster General and Chief Executive Officer Patrick Donahoe. «Read the rest of this article»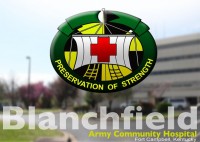 Fort Campbell, KY – The Fort Campbell Military Police, Army Substance Abuse Program, Blanchfield Army Community Hospital Pharmacy and the Drug Enforcement Administration (DEA) will provide another public opportunity to dispose of expired, unused or unwanted prescription drugs Saturday April 26th from 10:00am to 2:00pm.
"Disposing of unused prescriptions during this semi-annual event can prevent prescription medication abuse and theft by eliminating drugs from homes," said Army Substance Abuse Coordinator Jon Nelson. «Read the rest of this article»