Topic: Congress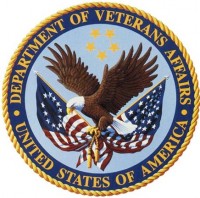 Washington, D.C. – World War I – known at the time as "The Great War" – officially ended when the Treaty of Versailles was signed on June 28th, 1919, in the Palace of Versailles outside the town of Versailles, France.
However, fighting ceased seven months earlier when an armistice, or temporary cessation of hostilities, between the Allied nations and Germany went into effect on the eleventh hour of the eleventh day of the eleventh month. For that reason, November 11th, 1918, is generally regarded as the end of "the war to end all wars."
«Read the rest of this article»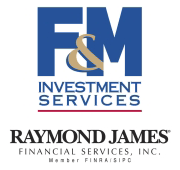 Clarksville, TN – Due to a lapse in appropriations, the government entered a partial shutdown. Some 800,000 federal workers were furloughed and about two million others continued to work but without getting paid. The economic impact of the shutdown will depend on how long it lasts.
A few days would not be a big deal, but a prolonged shutdown would result in a larger disruption of worker income (and corresponding restraint in consumer spending). In addition, the uncertainty may lead businesses to delay new hiring or capital expenditures. During the 1995-96 government shutdown, about 20% of private contracts with the government were affected.
«Read the rest of this article»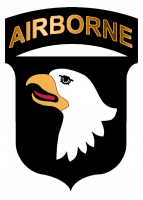 Fort Campbell, KY – With the government shutdown looming, Fort Campbell officials are maneuvering to lessen the adverse impact on its Soldiers, Families and civilian workforce as much as possible.
"In matters of life, health and safety, as well as in maintaining our national security, we're going to continue normal operations and mitigate negative impacts as best we can," said Garrison Commander Col. David "Buck" Dellinger.
Federal government operations and programs are funded through appropriations approved by Congress and become law when signed off on by the president. That's yet to be done for FY-14, and both Congress and the president failed to pass the spending bill by midnight, Monday September 30th.
«Read the rest of this article»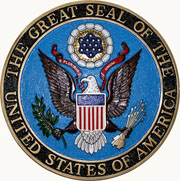 Washington, D.C. – Congress and President Barack Obama had until Monday at midnight to pass the 2014 spending bill and failed to do so. As of 12:01 Tuesday Morning, parts of the federal government are officially shut down due to lack of funding to operate.
There was a last ditch effort to negotiate the differences between the House and Senate bills using a bipartisan conference commmitte, but it was rejected. «Read the rest of this article»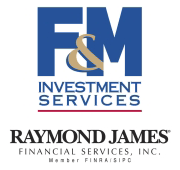 Clarksville, TN – Next week, the markets will be interested in the ISM Manufacturing Index, but the focus should be on the September Employment Report. Seasonal adjustment is an issue in September.
We can expect to add more than 1.4 million education jobs (public and private) before adjustment, with hundreds of thousands of seasonal job losses in other areas. So it seems a little silly to worry about the nearest 20,000 or so in the adjusted payroll figure. The unemployment rate is expected to hold steady (at 7.3%) or edge a bit lower
«Read the rest of this article»
By Cheryl Pellerin, American Forces Press Service
Washington, DC – At a hearing Thursday before the Senate Select Committee on Intelligence, Army Gen. Keith B. Alexander, commander of U.S. Cyber Command and director of the National Security Agency, and Director of National Intelligence James R. Clapper Jr. discussed a NSA-managed classified intelligence program, one of two made public by a security leak in June.
Joining Alexander and Clapper was Deputy Attorney General James Cole. All were called to testify about both programs leaked to the press by former NSA systems administrator Edward Snowden — Section 215 of the Patriot Act, also known as NSA's 215 business records program, and Section 702 of the Foreign Intelligence Surveillance Act, or FISA. «Read the rest of this article»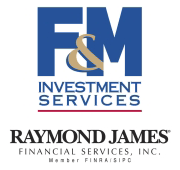 Clarksville, TN – The Federal Open Market Committee did not reduce the pace of asset purchases. In its policy statement, the FOMC noted that the improvement in economy activity and labor market conditions since it began the asset purchase program a year ago was "consistent with growing underlying strength in the broader economy," but "the Committee decided to await more evidence that progress will be sustained before adjusting the pace of its purchases."
«Read the rest of this article»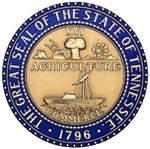 Nashville, TN – Tennessee Governor Bill Haslam and Department of Veterans Affairs Commissioner Many-Bears Grinder today announced September 20th-26th, 2013 as POW/MIA Recognition Week. Meanwhile, the United States Department of Defense announces the identification of Major Howard V. Andre, Jr. of Memphis who has been missing in action since July 8th, 1969.
Major Andre and Major James E. Sizemore of Illinois were on a night armed reconnaissance mission when their A-26A Invader aircraft crashed in Xiangkhoang Province, Laos during the Vietnam War. Both men died in the crash but their remains were unaccounted for until April 2013. The Air Force pilots will be returned to their families for burial with full military honors on September 23rd at Arlington National Cemetery. They were classified as missing in action for nearly 44 years.
«Read the rest of this article»
One in Four American Workers May Be Eligible For Student Debt Forgiveness

Washington, D.C. – Today, the Consumer Financial Protection Bureau (CFPB) launched a toolkit to empower school districts and other public service organizations to help their employees pay off student loan debt.  The CFPB is asking these employers to make a pledge to inform their employees of their options.
Up to a quarter of the U.S. workforce is in public service and may be eligible for existing student loan debt forgiveness programs, according to a CFPB report also released today. «Read the rest of this article»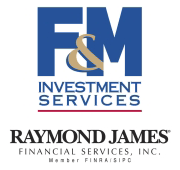 Clarksville, TN – With a thin economic calendar, Syria remained a key concern for the markets. However, prospects for a U.S. strike diminished, which helped bolster equity market sentiment. The bond market is looking ahead to the Fed policy meeting. In the bond market, expectations on tapering have solidified somewhat, with a moderate majority seeing a small initial reduction in the pace of asset purchases.
Retail sales for August disappointed (relative to expectations), but figures for June and July were revised a bit higher. Jobless claims were distorted due to upgrades in state computer systems, but the trend had been lower in August. Hiring intentions improved. Consumer sentiment softened.
«Read the rest of this article»