Topic: Congress
Clarksville-Montgomery County has Third Lowest Gas Prices in Tennessee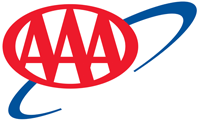 Nashville, TN – As the national average continues to push toward $3.00 a gallon, gas prices in the southeastern United States are among the lowest in the country. Sunday's national average of $2.92 is 5 cents more than a week ago and 57 cents more than this time last year.
As of Sunday, gas prices averaged above $3.00/gal in 14 states. The majority of them are in the northeast and western United States. Rising crude costs, switchover to more-expensive-to-produce gasoline by the federal deadline on June 1st, tighter supplies and robust gasoline demand continue to help lift pump prices across the nation.
«Read the rest of this article»
"Mark Green is not a politician. He is a leader."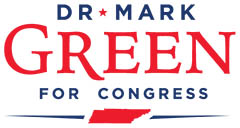 Franklin, TN – The Campaign for Working Families PAC announced its endorsement of Dr. Mark Green for Congress today. Chaired by Gary Bauer, who served as President Reagan's Chief Domestic Policy Advisor, the Campaign for Working Families is a pro-family, pro-life, and pro-growth political action committee.
«Read the rest of this article»
Mark Green has been endorsed by 20 Mayors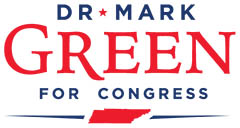 Franklin, TN – Eight mayors in counties across the 7th congressional district announced their endorsements of Dr. Mark Green for Congress. Joining the 12 mayors who have already announced their endorsements, Green now has the public support of 20 mayors in counties in the district.
"As I travel the district, our local leaders are sharing how the massive growth of the federal government is hurting each community," noted Dr. Green. "I'm running for Congress to change that–to return as many functions as possible to the government that is closest to the people."
«Read the rest of this article»

Nashville, TN – Tennessee Attorney General Herbert H. Slatery III has joined a coalition of 20 States asking a federal district court in Texas to hold the Affordable Care (ACA) unconstitutional and to enjoin the entire law.
"The lawsuit filed today explains that in 2012 in NFIB v. Sebelius the U.S. Supreme Court narrowly upheld the core provision of the ACA—the individual mandate—because the Court viewed ACA's penalty for not complying with the individual mandate as a 'tax'", said Attorney General Slatery.
«Read the rest of this article»
Bolton Says Green will be "A strong voice in Congress"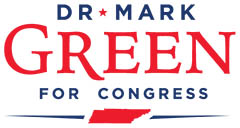 Franklin, TN – This week, Ambassador John Bolton endorsed Dr. Mark Green's campaign for Congress. Bolton has served in senior positions in multiple administrations, including as U.S. Ambassador to the United Nations.
"Dr. Mark Green has served on the front lines of the War on Terror as a flight surgeon, most notably on the mission to capture Saddam Hussein," said Ambassador Bolton.
«Read the rest of this article»
Written by Leon Roberts
U.S. Army Corps of Engineers, Nashville District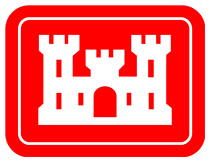 Nashville, TN – Using wood coffer dams, primitive hand tools, A-frames and even animals to haul in supplies and stone blocks on tracks from nearby rock quarries, Army engineers constructed 15 navigation locks in the late 1800s and early 1900s to tame the Cumberland River for steamboats moving people and commerce throughout the region a century ago.
In the mid-1880s Col. John Barlow led the U.S. Army Corps of Engineers Chattanooga District, and Charles Locke headed up the Nashville sub office as assistant engineer. In 1887, they prepared designs for the first lock and dam on the Cumberland River to be constructed just below the Nashville Harbor.
«Read the rest of this article»
Task force will be led by Dr. Page Walley of Bolivar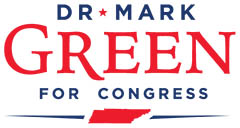 Franklin, TN – Dr. Mark Green announced the formation of a rural task force for his congressional campaign today. Led by former DCS Commissioner Page Walley, the task force will advise Green on issues facing rural Tennessee.
Joining the task force will be elected officials, business leaders, and community leaders in the rural counties across the 7th congressional district.
«Read the rest of this article»
Written by Curtis Johnson
Tennessee State Representative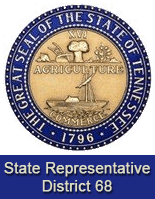 Nashville, TN -The House Finance, Ways, and Means Committee will begin their annual Budget hearings on Monday, February 12th. 2018. One of the first groups that is scheduled is Higher Education with Mr. Mike Krause testifying on behalf of the Tennessee Higher Education Commission.
Also scheduled to testify is Dr. Alisa White, President of Austin Peay State University.
The Tennessee Stolen Valor Act
The Tennessee Stolen Valor Act, House Bill 1779, makes impersonating a military veteran an offense and would be punished as a theft and graded as a misdemeanor or felony depending on the value of the money or property fraudulently obtained.
«Read the rest of this article»
Congressman Marsha Blackburn
7th District of Tennessee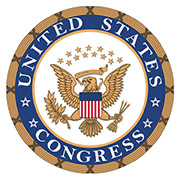 Washington, D.C. – At President Donald Trump's first State of the Union address, he invited a very important guest from our own Clarksville, TN. We all know that any person who signs up for the armed services already exhibits an extraordinary character.
The sacrifice that they, and their families, make to serve our country is beyond measure. Through their commitment to protecting our nation, we are forever in their debt. America is the greatest country on earth, but it can only remain so because of the selfless acts of those who serve in our military.
«Read the rest of this article»
Congressman Marsha Blackburn
7th District of Tennessee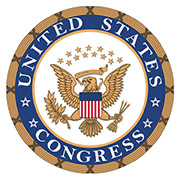 Washington, D.C. – As many of you know, last Friday at midnight, the government shut down. The Democrats in the Senate showed their constituents, and every American, that they chose to forgo funding for our military, our elderly, and our children in order to fulfill their political agenda.
And if you remember, this was an agenda that President Trump was very clear on. The President told the Democrats that if they wanted a DACA deal, then they had to come to the negotiation table. Once there was funding for the border wall, an end to chain migration, and an end of the visa lottery system, President Trump would allow a DACA deal.
«Read the rest of this article»