Topic: Constellation Hydra
Written by Felicia Chou
NASA Headquarters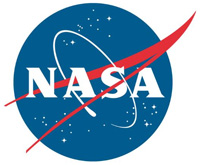 Washington, D.C. – Searching for planets around other stars is a tricky business. They're so small and faint that it's hard to spot them. But a possible planet in a nearby stellar system may be betraying its presence in a unique way: by a shadow that is sweeping across the face of a vast pancake-shaped gas-and-dust disk surrounding a young star.
The planet itself is not casting the shadow. But it is doing some heavy lifting by gravitationally pulling on material near the star and warping the inner part of the disk. The twisted, misaligned inner disk is casting its shadow across the surface of the outer disk.
«Read the rest of this article»
Written by Whitney Clavin
NASA's Jet Propulsion Laboratory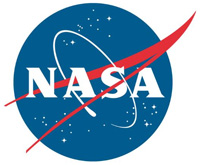 Pasadena, CA – In the spirit of Halloween, scientists are releasing a trio of stellar ghosts caught in infrared light by NASA's Spitzer Space Telescope. All three spooky structures, called planetary nebulas, are in fact material ejected from dying stars. As death beckoned, the stars' wispy bits and pieces were blown into outer space.
"Some might call the images haunting," said Joseph Hora of the Harvard-Smithsonian Center for Astrophysics, Cambridge, MA, principal investigator of the Spitzer observing program. "We look to the pictures for a sense of the history of the stars' mass loss, and to learn how they evolved over time."
«Read the rest of this article»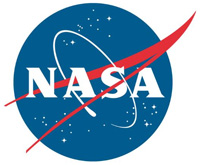 Greenbelt, MD – This striking NASA Hubble Space Telescope image, which shows what looks like the profile of a celestial bird, belies the fact that close encounters between galaxies are a messy business.
This interacting galaxy duo is collectively called Arp 142. The pair contains the disturbed, star-forming spiral galaxy NGC 2936, along with its elliptical companion, NGC 2937 at lower left.
«Read the rest of this article»
NASA's Goddard Space Flight Center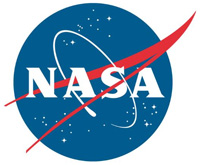 Greenbelt, MD -The NASA/ESA Hubble Space Telescope has spotted the spiral galaxy ESO 499-G37, seen here against a backdrop of distant galaxies, scattered with nearby stars.
The galaxy is viewed from an angle, allowing Hubble to reveal its spiral nature clearly. The faint, loose spiral arms can be distinguished as bluish features swirling around the galaxy's nucleus. This blue tinge emanates from the hot, young stars located in the spiral arms. The arms of a spiral galaxy have large amounts of gas and dust, and are often areas where new stars are constantly forming.
«Read the rest of this article»