Topic: Consumer Reports
Results of lawn mower, tractor, string trimmer, & leaf blower testing part of comprehensive guide to getting the best lawn ever—Plus, five ways to slice lawn-care bills

Yonkers, NY – In Consumer Reports' tests of nearly 40 lawn mowers, models from Honda and Toro led the pack for getting most lawns back into shape after a brutal winter.
The full report on lawn mowers and lawn care, which also includes Ratings of tractors and riders, string trimmers, and the best leaf blowers—plus ways to save money on lawn care, and more—is featured in the May 2014 issue of Consumer Reports and at www.ConsumerReports.org. «Read the rest of this article»
Used Car Standouts from the 2004 through 2013 Model Years

Yonkers, NY – With prices at historic highs – even for models with high mileage and seemingly excessive wear – and with so many vehicles from which to choose, shopping for a used car can be a challenge.  To help Americans choose the best used car for their money, Consumer Reports compiled a Best & Worst Used Cars list for model years 2004 through 2013.
The full report is available in Consumer Reports' Annual Auto Issue, which is on newsstands now, and at the 2014 Autos Spotlight page on ConsumerReports.org. «Read the rest of this article»

Yonkers, NY — Luxury brands rule the roost this year as Acura and Audi moved up a few spots to join Lexus with the top three highest scores in Consumer Reports' annual car brand report cards.
A perennial top scorer, Lexus earned the highest marks (79) for the second straight year. Consumer Reports' analysis finds the bulk of its models are usually quiet, comfortable, and fuel-efficient. Lexus was the only brand to achieve an excellent average overall reliability score. «Read the rest of this article»
Ram 1500 pickup first Chrysler model to make list in 16 years

Yonkers, NY – In its annual Top Picks list, Consumer Reports has crowned four new vehicles—the Hyundai Santa Fe, Ram 1500, Subaru Forester, and Tesla Model S—with the top honor in each of their respective categories.
For the first time in 16 years, a Chrysler earned a spot on the list with the Ram 1500 nabbing best Pickup Truck, a category that had taken a hiatus in 2013 because Consumer Reports had not yet tested two newly-released vehicles in that segment, the extensively updated Ram 1500 and the redesigned Chevrolet Silverado/GMC Sierra. The last Chrysler vehicle to earn Consumer Reports' Top Pick honors was the 1998 Jeep Grand Cherokee.
«Read the rest of this article»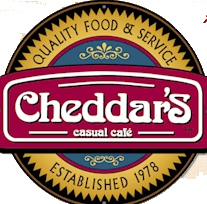 Lexington, KY - Greer Companies is pleased to announce that Cheddar's was voted number one among the best restaurants in the nation according to Zagat and Consumer Reports.
That's right! The number one restaurant in the country is right in our own backyard.
Join us for our Thank You Celebration on Tuesday, March 11th at Cheddar's located at 2697 Wilma Rudolph Boulevard, Clarksville, TN.
«Read the rest of this article»
Smaller Providers of No-contract and Prepaid Service Continue to Rate High; Seven Ways to cut Phone Costs

Yonkers, NY – Sprint is now the lowest-Rated carrier in Consumer Reports' latest annual cell-phone service Ratings, based on a survey of 58,399 subscribers by the Consumer Reports National Research Center.
While it trailed only Verizon in overall customer satisfaction among the major carriers in last year's ratings, Sprint received dismal marks this year for value, voice, text and 4G reliability. «Read the rest of this article»
Consumer Reports HealthLawHelper.org Cuts Through Opinions to Provide Consumers with the Unbiased Facts They Need to Make Decisions About Their Health Insurance Needs for 2014

Yonkers, NY – One month after the start of open enrollment in the new Health Insurance Marketplaces created by the Affordable Care Act,  a new survey conducted by the Consumer Reports National Research Center shows that many American consumers now feel more confused about the law, the insurance marketplaces and how the ACA will impact them.
The nationally representative survey asked consumers whether they felt better or less informed about the law over the last month. Participants were also asked to identify whether statements describing elements of the law were true or false. «Read the rest of this article»
As incandescent bulbs are phased out, more LEDs come to market with reduced prices and more choices

Yonkers, NY – The incandescent bulb's days are numbered; by January 1st, 2014, most will have been phased out. And a typical 60-watt bulb costs more than three times as much per year to run as a similar LED blub.
The preliminary findings of Consumer Reports latest tests show that the newest and least expensive LEDs are shining bright. «Read the rest of this article»
Nissan Armada ranked lowest overall in CR's annual Best- & Worst-Value Ranking

Yonkers, NY – Consumer Reports finds the Toyota Prius to be the best overall value for the automotive dollar and the Nissan Armada the worst in its annual Best New-Car Value analysis.
This is the second straight year that the Prius has topped CR's best-value list, which highlights the cars that give you the most bang for your buck. The popular hybrid has the right combination of performance, reliability and low estimated five-year ownership costs of 47 cents per mile. «Read the rest of this article»