Topic: Consumer Reports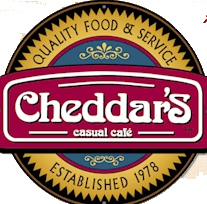 Lexington, KY - Greer Companies is pleased to announce that Cheddar's was voted number one among the best restaurants in the nation according to Zagat and Consumer Reports.
That's right! The number one restaurant in the country is right in our own backyard.
Join us for our Thank You Celebration on Tuesday, March 11th at Cheddar's located at 2697 Wilma Rudolph Boulevard, Clarksville, TN.
«Read the rest of this article»
Smaller Providers of No-contract and Prepaid Service Continue to Rate High; Seven Ways to cut Phone Costs

Yonkers, NY – Sprint is now the lowest-Rated carrier in Consumer Reports' latest annual cell-phone service Ratings, based on a survey of 58,399 subscribers by the Consumer Reports National Research Center.
While it trailed only Verizon in overall customer satisfaction among the major carriers in last year's ratings, Sprint received dismal marks this year for value, voice, text and 4G reliability. «Read the rest of this article»
Consumer Reports HealthLawHelper.org Cuts Through Opinions to Provide Consumers with the Unbiased Facts They Need to Make Decisions About Their Health Insurance Needs for 2014

Yonkers, NY – One month after the start of open enrollment in the new Health Insurance Marketplaces created by the Affordable Care Act,  a new survey conducted by the Consumer Reports National Research Center shows that many American consumers now feel more confused about the law, the insurance marketplaces and how the ACA will impact them.
The nationally representative survey asked consumers whether they felt better or less informed about the law over the last month. Participants were also asked to identify whether statements describing elements of the law were true or false. «Read the rest of this article»
As incandescent bulbs are phased out, more LEDs come to market with reduced prices and more choices

Yonkers, NY – The incandescent bulb's days are numbered; by January 1st, 2014, most will have been phased out. And a typical 60-watt bulb costs more than three times as much per year to run as a similar LED blub.
The preliminary findings of Consumer Reports latest tests show that the newest and least expensive LEDs are shining bright. «Read the rest of this article»
Nissan Armada ranked lowest overall in CR's annual Best- & Worst-Value Ranking

Yonkers, NY – Consumer Reports finds the Toyota Prius to be the best overall value for the automotive dollar and the Nissan Armada the worst in its annual Best New-Car Value analysis.
This is the second straight year that the Prius has topped CR's best-value list, which highlights the cars that give you the most bang for your buck. The popular hybrid has the right combination of performance, reliability and low estimated five-year ownership costs of 47 cents per mile. «Read the rest of this article»
About half of samples tested had at least one bacteria resistant to three or more classes of antibiotics; bacteria were more resistant to antibiotics approved for use in chicken production

Yonkers, NY – In its most comprehensive tests of meat and poultry to date, Consumer Reports found bacteria that could make consumers sick on nearly all of the 316 raw chicken breasts purchased at retail nationwide.
While Consumer Reports has consistently been testing chicken for more than 15 years, this is the first time it has looked at the contamination rates for six different bacteria – enterococcus (79.8 percent), E.coli (65.2 percent), campylobacter (43 percent), klebsiella pneumonia (13.6 percent), salmonella (10.8 percent), and staphylococcus aureus (9.2 percent). «Read the rest of this article»
The winners and losers from more than 3,300 products tested in 2013

Yonkers, NY – Not every product lives up to its claims, and others sometimes exceeds expectations.
The January 2014 issue of ShopSmart, from Consumer Reports, spotlights dozens of products in six categories – cleaning and home improvement, food and wine, cooking and food prep, electronics, everyday products, and cars – that stood out in tests and identifies fifteen that weren't up to par. «Read the rest of this article»
Amazon.com beat the competition in price scan of everyday hair-removal products; CVS often had the highest prices on razors, blades, creams and more

Yonkers, NY – Razors, blades, creams and other hair-removal products can be costly, but don't have to be.
The November 2013 issue of ShopSmart, from Consumer Reports, features findings from a price scan of hair-removal items that most of the time found Amazon.com had the lowest prices on products from well-known brands.  The full report is also available online. «Read the rest of this article»
Online Sites that will save shoppers time, money and aggravation this holiday season; Plus, five new shopping apps worth trying

Yonkers, NY – With the holiday season just around the corner, now's the time to develop a savings strategy for purchases. The November 2013 issue of ShopSmart, from Consumer Reports, showcases new online sites and apps that make shopping faster, easier, and more fun while saving money, and these services are free! «Read the rest of this article»