Topic: Cortland Finnegan
Tennessee Titans (3-4) at St. Louis Rams (3-5)
Sunday, November 3rd, 2013 | Noon CST
Edward Jones Dome | St. Louis, MO | TV: CBS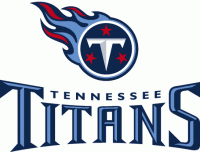 Nashville, TN – This week the Tennessee Titans (3-4) return from their bye with a trip to St. Louis to face the Rams (3-5). Kickoff at the Edward Jones Dome (capacity 66,000) is scheduled for noon CST on Sunday, November 3rd.
This week's game will be televised regionally on CBS, including Nashville affiliate WTVF NewsChannel 5. Marv Albert will handle play-by-play duties while Rich Gannon provides analysis.
«Read the rest of this article»
San Francisco 49ers (4-2) vs. Tennessee Titans (3-3)
Sunday, October 20th, 2013 | 3:05pm CDT
LP Field | Nashville, TN | TV: FOX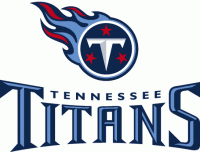 Nashville, TN – The Tennessee Titans (3-3) host the defending NFC Champion San Francisco 49ers (4-2) this week. The late afternoon kickoff at LP Field (capacity 69,143) is scheduled for 3:05pm CDT on Sunday, October 20th.
The contest has been designated as the team's annual "Code Blue" game. Fans are encouraged to wear Titans blue to work and school during the week, as well as to the game Sunday, and all fans in attendance at LP Field will receive Code Blue T-shirts. This is the sixth consecutive season the Titans have held a Code Blue game.
«Read the rest of this article»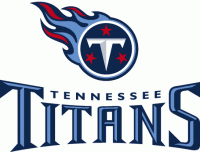 Nashville, TN – The Tennessee Titans announced today that tight end Jared Cook has been named the 2012 Titans Walter Payton Man of the Year Award winner.  Cook was selected by a voting panel that consisted of his teammates, Titans staff, members of the news media and local non-profit and community executives for his dedicated community service.
Cook is now a finalist for the league-wide 2012 Walter Payton NFL Man of the Year Award that will be awarded during Super Bowl week in New Orleans.  This prestigious NFL award has been in existence since 1970 and is the only NFL award that honors players who demonstrate outstanding balance in their lives between civic and professional responsibilities.
«Read the rest of this article»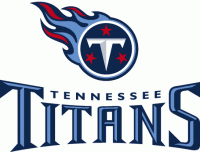 Nashville, TN – Tennessee Titans head coach Mike Munchak's opening state at today's Training Camp Press Conference
I'll just start by welcoming all of you here to opening day. This is our opening day for camp — 2012 Titans camp. Obviously you won't get a chance to watch a practice for a couple days, but we're getting started today. We're excited.
This is probably my 30th NFL camp as a player and a coach. I've probably never said this—I don't think I have said this publicly or out loud, and hopefully you won't repeat it—but this is my favorite day of football. This is opening day, really those first 10 days of camp. «Read the rest of this article»
Titans to pick 20th in NFL Draft
Free Agency begins March 13th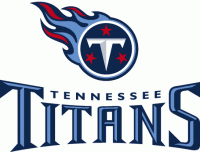 Nashville, TN – When Mike Munchak was hired as head coach of the Tennessee Titans on February 7th, 2011, an uncertain landscape awaited him. The franchise had only recently parted ways with the only head coach in its Tennessee history, and team owner K.S. "Bud" Adams, Jr. had already made the decision to begin anew at the quarterback position.
But the foremost concern on the mind of team management, players and fans alike was whether or not there would even be a football season.
A year later, on the heels of a 9-7 season in which the Titans narrowly missed out on a playoff berth, the franchise is once again enjoying stability and a sense of hope. «Read the rest of this article»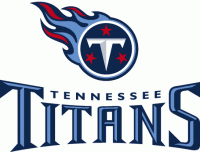 Nashville, TN – With 3:01 left in the game, Matt Hasselbeck completes a 2-yard touchdown pass to Damian Williams to carry the Tennessee Titans past the Tampa Bay Buccaneers 23-17 Sunday afternoon.
Chris Johnson carried the ball 23 times for a season-high 190 yards against the Buccaneers for an average of 8.3 yards per carry. It was the third-highest rushing yardage total in his four-year career, and the performance ranks 13th in franchise history. His 190 yards also is the fourth-highest total in the NFL in 2011. «Read the rest of this article»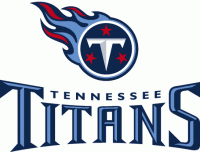 Atlanta, GA – The Titans' present — and playoff hopes — took a hit with a 23-17 loss to the Falcons Sunday, but young players on Tennessee delivered sparks that forecasted a bright future.
Rookie first-round draft pick Jake Locker relieved veteran Matt Hasselbeck (strained elbow) late in the third quarter with Tennessee trailing by 20. Locker showed composure, however, in leading the Titans to touchdowns twice in the three possessions he had at the Georgia Dome.
Rookie fourth-round draft pick Colin McCarthy relieved veteran middle linebacker Barrett Ruud in the second quarter, and finished with a team-high 10 tackles, including three for loss, and forced a fumble by Michael Turner that kept the Titans in the game. Will Witherspoon recovered the fumble, giving the Titans the ball at their own 14-yard-line. «Read the rest of this article»
Tennessee Titans (1-1) vs. Chicago Bears (1-1)
Saturday, August 27th, 2011 • 7:00pm CDT • LP Field • Nashville, TN • TV: WKRN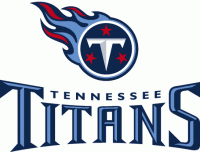 Nashville, TN – The Tennessee Titans (1-1) play their third preseason game this week, welcoming the Chicago Bears (1-0*) to LP Field (capacity 69,143). Kickoff is scheduled for 7:00pm CDT on Saturday, August 20th.
The game will be televised regionally on the Titans Preseason TV Network, including flagship WKRN-Channel 2 in Nashville. Cory Curtis will handle play-by-play duties, while former Titans running back Eddie George and former Titans defensive end Kevin Carter will provide analysis. Dawn Davenport will report from the sidelines. «Read the rest of this article»
76th Annual National Football League Player Selection Meeting
Thursday, April 28th-Saturday, April 30th, 2011 • Radio City Music Hall • New York City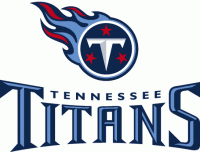 Nashville, TN – The Titans own the eighth overall selection and a total of nine picks in the 76th NFL Draft, a three-day event that begins April 28th and lasts seven rounds.
The NFL will conduct the draft from Radio City Music Hall in New York City, while Titans personnel will be headquartered at Baptist Sports Park in Nashville.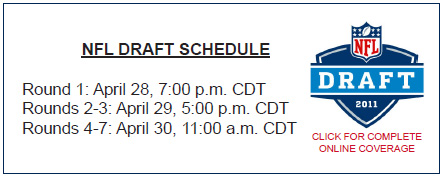 «Read the rest of this article»
Written by Teresa M. Walker
The Associated Press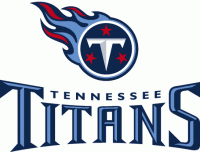 Nashville, TN – The Tennessee Titans are breathing a very big sigh of relief, and not because their very slim playoff hopes remain alive for another week.
They finally won again.
Kerry Collins threw for two touchdowns and 237 yards and Chris Johnson ran for a TD and 130 yards as the Titans snapped a six-game skid by beating the Houston Texans 31-17 on Sunday.
With the win and Indianapolis downing Jacksonville 34-24, the Titans (6-8) stayed in the playoff hunt for another week with their first victory since October 24th. They also avoided being swept by the team that replaced them in Houston for only the second time.
«Read the rest of this article»