Topic: CPA

Nashville, TN – The Tennessee Department of Commerce and Insurance's (TDCI) Division of Consumer Affairs is offering consumers tips to avoid tax return preparer fraud. Although Tax Day isn't until April 18th, the Division encourages you to file early and vet your tax preparer to avoid fraud.
"If you decide to have a tax return preparer prepare and file your income tax return, it is important to choose that person carefully," TDCI Deputy Commissioner Bill Giannini said. "Finding a qualified professional takes a little planning and some research, but remember, you are responsible for everything on your return, even when someone else prepares it.
«Read the rest of this article»
APSU Sports Information

Dallas, TX – Three Austin Peay State University football players are part of the 2015 National Football Foundation & College Football Hall of Fame (NFF) Hampshire Honor Society, recognizing college football players from all divisions who maintain a 3.2 GPA or better.
«Read the rest of this article»
Austin Peay Sports Information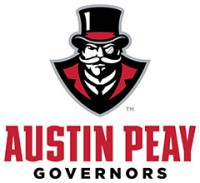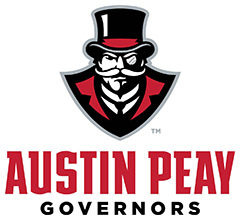 Clarksville, TN – Two Austin Peay State University tennis players who brought renown to the University on the courts and in the classroom have been accorded some of the athletic department's highest male honors, while a stand-out track and field student athlete and a do-it-all volleyball player won the honors on the women's side at Monday night's annual APSU Athletics Awards Banquet in the Dunn Center.
Senior Dimitar Ristovski, who parlayed his fourth consecutive All-OVC honor for Austin Peay men's tennis into a spirited run to the OVC Championship match, took home APSU's Most Outstanding Male Athlete honor.
«Read the rest of this article»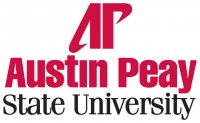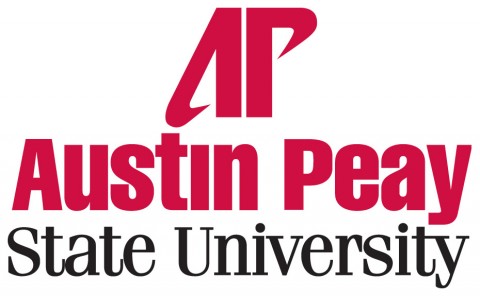 Clarksville, TN – In March 2015, the North-American Interfraternity Conference (NIC) announced that 10 fraternity chapters from across North America will be recognized on April 19th, 2015, at the Gold Medal Banquet during the NIC Annual Meeting in Kansas City, Missouri.
Kappa Alpha Order, Zeta Tau Chapter, at Austin Peay State University will be one of those chapters recognized for their successes.  «Read the rest of this article»
Written by Curtis Johnson
Tennessee State Representative for 68th District
Speaker Pro Tempore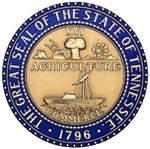 Nashville, TN – Key education bills headlined action on Capitol Hill in Nashville as House Republicans voiced strong support of a new pilot program to help adults complete their degree in Tennessee's community colleges.
As introduced, House Bill 646 establishes the Community College Reconnect Grant — a last-dollar scholarship to adults who want to return to community college and complete their associate's degree in applied science.
Currently in Tennessee, adults account for approximately 30% of enrolled undergraduate students, which equals about 65,000 adult learners.
«Read the rest of this article»

Clarksville, TN – Applications are available for the upcoming Citizen's Police Academy (CPA) class. The class will start on March 17th, 2015 and end on June 2nd, 2015.
The CPA covers all facets of the Police Department's activities, from administration to tactical operations.
Citizens are given an opportunity to not only learn about the Police Department functions, but also given a chance to participate in activities such as: police vehicle operations, firearms instruction, self-defense techniques, and use of force decision-making exercises. «Read the rest of this article»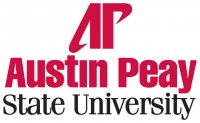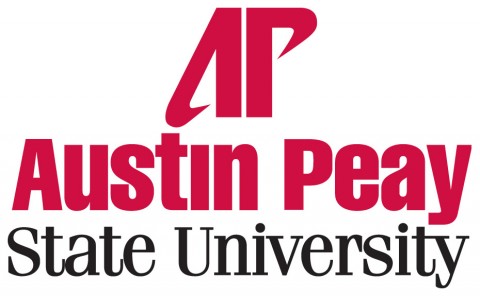 Clarksville, TN – Last fall, the Austin Peay State University College of Business decided to do things a little differently with its income tax class for accounting majors.
Instead of having a faculty member lead the course, the college brought in a tax attorney from the local CPA firm Stone, Rudolph and Henry to teach students about real-world tax filing scenarios.
"One of their tax attorneys taught the class of about 20 students, teaching them what they need to know about tax law, but also how to use the tax software, which is proprietary software," Dr. Susan Cockrell, associate dean of the APSU College of Business, said. "At the end of the semester, they offered internships to eight or nine of those students."
«Read the rest of this article»
Austin Peay State University

Clarksville, TN – Austin Peay State University athletics has announced it has extended the contract of head women's basketball Carrie Daniels through the 2014-15 season.
Daniels just completed her eighth Lady Govs head-coaching season.
«Read the rest of this article»
Nashville, TN – Montgomery Central High School hung around with defending A/AA state champion Christ Presbyterian Academy for a half, Oct. 22nd in the semifinals of the Region 6-A/AA tournament, but the Lions pulled away in the second half with five goals for a 7-0 victory.
The Lady Indians (15-3) only trailed 2-0 at halftime, but saw the Lions score their third goal just 21 seconds into the second half, when Olivia Ball fired a shot high into the top –left corner of the net.
"They're the defending state champions and they came out and showed that's it almost a different level of soccer when you come a play a team like them," Montgomery Central coach Gary Gossett said. "Our girls gave it 100 percent and did the best they could and they fought the whole game and I'm very proud of them."
«Read the rest of this article»

Atlanta, GA – Austin Peay State University women's basketball team was recognized for excellence in the classroom, Thursday, ranking 18th among Division I program in the Women's Basketball Coaches Association's Academic Top 25 Team Honor Rolls.
«Read the rest of this article»