Topic: CPR
Survey Finds 86% of Americans Would Want to Spend Their Final Days at Home; Only 47% of those 65+ Have a Living Will

Yonkers, NY – A good death can be hard to achieve without advance planning according to a new End-of-Life Guide, including survey findings on how Americans want to die, and published in the December issue of Consumer Reports and online at www.ConsumerReports.org/EndOfLife.
The report and accompanying 17-minute video documentary chronicles the last months of Paul Scheier, an 87-year-old retired dentist from Orchard Park, NY, who succumbed to lung cancer – doing so under the conditions that he outlined in advance – in his own bedroom with his wife of 62 years, and their four grown children, at his side. «Read the rest of this article»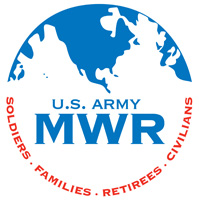 Fort Campbell, KY – Gardner Indoor Pool is offering a lifeguard class October 13th-17th (Clarksville/Montgomery County fall break). Class meets from 8:00am to 4:00pm. daily.
The cost for the Lifeguard Class is $120.00 and this includes a CPR certification. All students must be at least 15 years of age prior to the final scheduled session of the course.
Call the Aquatics office at 270.798.6310 and set up an appointment to complete the following prerequisites (must be completed prior to class). «Read the rest of this article»

Clarksville, TN – On Friday, September 12th, 2014, Officer Brett Wiessing was presented with the Lifesaving Award.
On July 11th, 2014, Officer Wiessing responded to an address on Norris Drive where he located a female stabbing victim lying on the ground, which was unresponsive, not breathing, and had no pulse.
Officer Wiessing performed CPR on the female until she was breathing and regained consciousness.
«Read the rest of this article»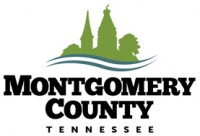 Montgomery County, TN – Montgomery County Emergency Medical Service (EMS) recently presented the Montgomery County Sheriff's Office with 10 (ten) Automated External Defibrillators or AED units for use in on-duty patrol cars.
The AEDs were obtained through a Community Health Foundation grant received by EMS for the purchase of the new units.
«Read the rest of this article»

Nashville, TN – While swimming is a fun way to beat the heat and be physically active, thousands of Americans get sick every year due to germs found in the places where we swim.
"We can all help keep our swimming areas safe this summer by following a few easy steps," said TDH Chief Medical Officer David Reagan, MD, PhD. "Taking precautions like showering before swimming and never letting children swim without supervision helps prevent illness and injuries."
«Read the rest of this article»
Tennessee is one of 16 states mandating CPR training as a requirement for high school graduation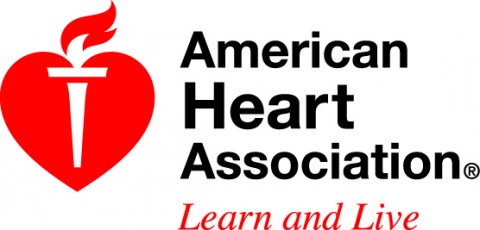 Nashville, TN – Do you know the two simple steps of Hands-Only™ CPR? Then you're ready to help save a life. If you don't, then the American Heart Association and WellPoint Foundation want you to listen up.
Hands-Only CPR has just two simple steps: 1) If you see a teen or adult suddenly collapse, call 9-1-1; and 2) Push hard and fast in the center of the chest at 100 beats per minute.
«Read the rest of this article»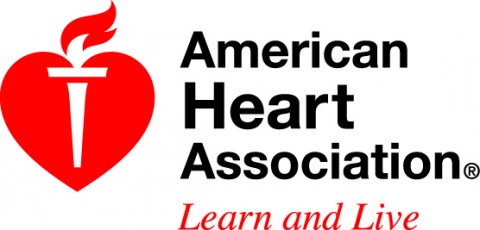 Dallas, TX – Children who suffer cardiac arrest outside the hospital are more likely to survive and have good brain function if dispatchers instruct bystanders on CPR, according to a large Japanese study published in Journal of the American Heart Association.
"Dispatcher-assisted bystander CPR increased bystander CPR delivery rate and was associated with improved one-month favorable neurological and overall outcome compared to no bystander CPR," said Yoshikazu Goto, M.D., Ph.D., the study's lead author and director of the section of Emergency Medicine at Kanazawa University Hospital in Kanazawa, Japan. "Survival rates increased from 8 percent to 12 percent with bystander CPR and dispatcher instruction, a significant difference."
«Read the rest of this article»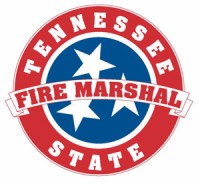 Nashville, TN - As spring storms roll through Tennessee, the State Fire Marshal's Office is reminding residents to keep safety in mind when lightning is imminent.
"Lightning strikes can cause fires. As the spring's warmer weather gives rise to storm activity, we want Tennesseans to know what the risks and precautions are," State Fire Marshal and Commerce & Insurance Commissioner Julie Mix McPeak said. "It is important to monitor weather conditions and get to a safe place before the climate becomes threatening." «Read the rest of this article»
Nashville, Tn – The American Red Cross Nashville Area Chapter is teaming up again with the training experts at Nashville K-9 to offer another Dog First Aid Course for dog owners.
"As a responsible and compassionate pet owner, it is your job to help provide daily care, love and affection, but you must also be prepared to care for your pet in an emergency or in the event of an accident," said Joe Simpson, State Operations Manager for Preparedness Health & Safety Services. "In the event that your pet becomes ill or is injured, or needs help in a disaster, the Red Cross Dog First Aid Course can provide you with the skills and confidence to respond quickly and effectively."
«Read the rest of this article»

Clarksville, TN – On Friday, January 17th, 2014, two Officers from the Clarksville Police Department were presented with Lifesaver Awards.
Both Officer Heather Hill and Officer Alex Koziol went above and beyond their line of duty to safe a life. They are a credit to their shift, the Clarksville Police Department, and the City of Clarksville.
«Read the rest of this article»