Topic: Crafts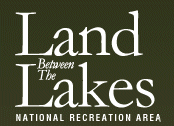 Land Between the Lakes, KY/TN – Trick or treat on the "wild side" at the 22nd Annual Howl-O-Ween program, Saturday, October 22nd, from 1:00pm-4:30pm at Woodlands Nature Station in Land Between the Lakes National Recreation Area.
Tickets go on sale at 12:00pm and cost $5.00 per person ages 5 and up, free for ages 4 and under. Nature Station admission included with purchase. First tour leaves at 1:00pm; last tour leaves at 4:00pm.
«Read the rest of this article»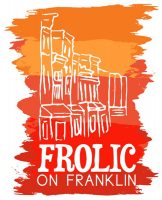 Clarksville, TN – Historic Downtown Clarksville is gearing up for the 11th Annual "FROLIC ON FRANKLIN: A Celebration of the Arts" on Saturday, September 24th, from 8:30am to 3:30pm. This free event will showcase the works of more than 30 artists, staged entertainment and art demonstrations — all along the 100 block of historic Franklin Street.
A variety of original fine art, as well as handmade crafts, will be on display including paintings and photography, jewelry, clay garden items, woodwork, purses and scarves, pottery, candles, jewelry, woven and knitted items, and seasonal gifts. Items will be for sale with prices ranging from $2.00 to $500.00.
«Read the rest of this article»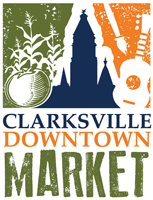 Clarksville, TN – The Saturday Clarksville Downtown Market sponsored by Clarksville Parks and Recreation is a place anyone would have a great time selecting the freshest of locally grown food—tomatoes, squash, peppers, greens, honey, whoopie pies, homemade ice cream, flavored lemonade, peaches, blueberries, baked goods (fried pies, cookies, fruit pies, and breads), raw milk cheeses, popsicles, homemade jams and jellies, eggs, steak specials, beef, rabbit, pork, sausage, Canadian bacon, eggs, kettle corn, broccoli salad,etc.
What you may not expect is the variety of other items offered.
«Read the rest of this article»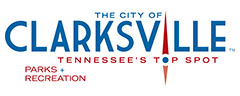 Clarksville, TN – The weekly Clarksville Parks and Recreation Department Recreation Report provides Clarksvillians with a glimpse at the activities and events that are available from the Parks and Recreation Department for them to enjoy together as a family.
This weeks highlights include: Rally on the Cumberland, Clarksville Downtown Market and Fun with Fido.
«Read the rest of this article»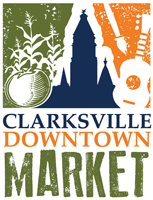 Clarksville, TN – The Clarksville Downtown Market features approximately 70 vendors on hand. They offer local fresh produce, baked goods, local honey, milk, home décor, seasonal flowers and more. It is open from 8:00am to 1:00pm every Saturday through October 8th, 2016 on the Public Square in the City Hall Parking Lot.
A community‐favorite and shopping destination, the Clarksville Downtown Market on Public Square offers a variety of events.
Festivities are free of charge and diverse, offering something for visitors of all ages looking to have a great time at one of Clarksville's most treasured gathering places.
«Read the rest of this article»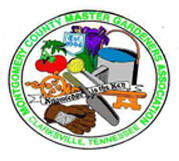 Montgomery County, TN – The Montgomery County Master Gardeners Association will be hosting the 2016 Garden Tour on June 18th from 9:00am till 3:00pm. Six gardens will be available to view with Master Gardeners at all sites to assist and answer questions.
It is a self-guided tour which also offers a variety of crafts, yard art, birdhouses, herbs and plants at the different gardens.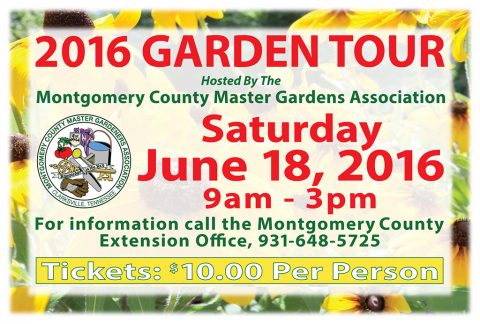 «Read the rest of this article»

Fort Campbell, KY – Campbell Crossing's 2016 Earth Day event was a huge success over the weekend. Fort Campbell Soldiers and family members came out for an afternoon full of exciting games and activities including fun crafts, face painting, educational booths, food from Whitt's BBQ and more.
Although the event was planned to be outdoors, the rain did not keep residents away. The event held at the Family Resource Center, kicked off with the National Anthem, the Fort Campbell Troop 101 Boy Scouts presenting the Colors, and the Department of Environment-Forestry presenting the Tree City Award to Garrison Commander Col. James R. Salome.
«Read the rest of this article»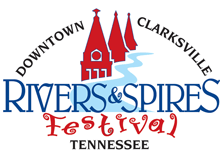 Clarksville, TN – Road closures for this week have been announced for the 14th Annual Rivers & Spires Festival in downtown Clarksville.
The Rivers & Spires Festival takes place April 14th-16th in downtown Clarksville. It is free and open to the public. The Festival features five stages of music and entertainment, arts and crafts, marketplace, food vendors and activities for all ages.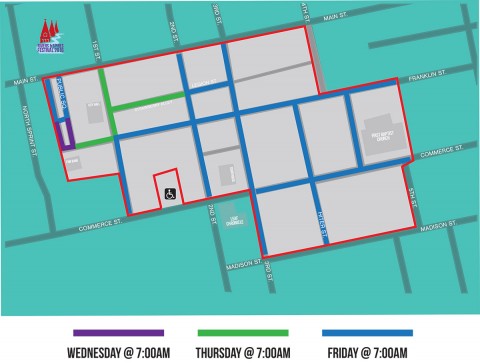 «Read the rest of this article»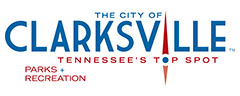 Clarksville, TN – Clarksville Parks and Recreation and the USO of Fort Campbell have joined forces to offer a free fair for veterans and their families on Saturday, March 5th from 11:00am to 2:00pm at the Kleeman Community Center.
The Veterans Fair is a great opportunity for veterans to connect with local agencies and organizations and to preview recreation programs available in our community. Enjoy family activities, demonstrations, music, crafts and fun. «Read the rest of this article»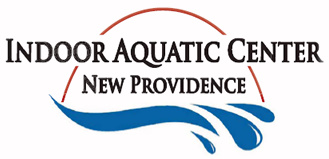 Clarksville, TN – On Saturday, December 12th, 2015 your child can swim with Santa at the Indoor Aquatic Center located at 166 Cunningham Lane. Santa will be visiting the pool from 2:00pm until 4:00pm.
Families are invited to enjoy refreshments, crafts, and swimming. Parents, bring your cameras to capture your child's special moment with Santa!
«Read the rest of this article»