Topic: Crafts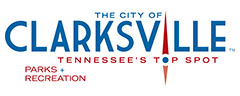 Clarksville, TN – Clarksville Parks and Recreation has partnered with The Roxy Regional Theater to bring their "Seussical The Musical" to this year's Father-Daughter Date Night!
Fathers and their daughters are invited to the Wilma Rudolph Event Center on Saturday, April 1st from 5:30pm – 8:30pm to enjoy the dinner and a show followed by crafts, photo booth and dancing.
«Read the rest of this article»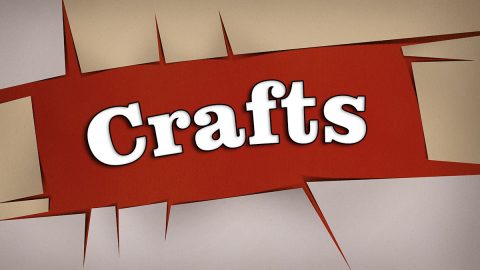 Clarksville, TN – For Autumn, do you decorate your home? I just love the Autumn colors, and I like to bring those colors into my home to add warmth and beauty.
I begin in September full of anticipation and hope that the trees in Clarksville will provide a gorgeous show of color. Then, I bring that color into my home with inexpensive, easy decorating ideas.
«Read the rest of this article»

Nashville, TN – Christmas trees are not the only draw to Tennessee's Christmas tree farms.
"The best reason to visit a local Christmas tree farm is to make great memories," Tennessee Department of Agriculture Marketing Specialist Clay Dunivan said. "People have so much fun being outdoors at a farm during the holiday season."
"Friends and families can enjoy a wagon ride through the trees, drink hot chocolate or cider, see Santa Claus, take a holiday crafts class, and even make their own wreaths and garland—with the help of the farmer, of course," stated Dunivan.
«Read the rest of this article»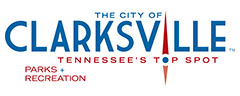 Clarksville, TN – Clarksville Parks and Recreation is excited to host the 5th annual holiday shopping event, Handmade Holidays from 9:00am to 4:00pm, Saturday, November 12th and from noon to 4:00pm Sunday, November 13th at the Wilma Rudolph Event Center at Liberty Park, 1188 Cumberland Drive.
Admission is free.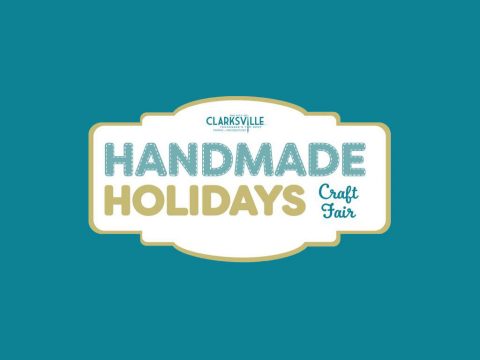 «Read the rest of this article»
Clarksville, TN – On Saturday, November 5th, 2016 the Trinity Episcopal Parish held their annual Fall Festival from 10:00am until 3:00pm. The event was filled with activities, crafts, shopping, food. It was a good time for families and the local community.
The petting zoo allowed children to feed and pet animals like a lama, pig, etc. Pony rides were also available. There was also face painting, crafts, games of skill and more.
«Read the rest of this article»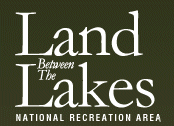 Land Between the Lakes, KY/TN – Trick or treat on the "wild side" at the 22nd Annual Howl-O-Ween program, Saturday, October 22nd, from 1:00pm-4:30pm at Woodlands Nature Station in Land Between the Lakes National Recreation Area.
Tickets go on sale at 12:00pm and cost $5.00 per person ages 5 and up, free for ages 4 and under. Nature Station admission included with purchase. First tour leaves at 1:00pm; last tour leaves at 4:00pm.
«Read the rest of this article»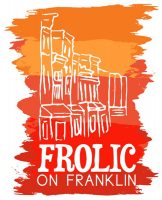 Clarksville, TN – Historic Downtown Clarksville is gearing up for the 11th Annual "FROLIC ON FRANKLIN: A Celebration of the Arts" on Saturday, September 24th, from 8:30am to 3:30pm. This free event will showcase the works of more than 30 artists, staged entertainment and art demonstrations — all along the 100 block of historic Franklin Street.
A variety of original fine art, as well as handmade crafts, will be on display including paintings and photography, jewelry, clay garden items, woodwork, purses and scarves, pottery, candles, jewelry, woven and knitted items, and seasonal gifts. Items will be for sale with prices ranging from $2.00 to $500.00.
«Read the rest of this article»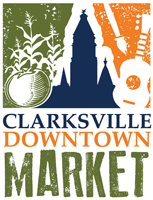 Clarksville, TN – The Saturday Clarksville Downtown Market sponsored by Clarksville Parks and Recreation is a place anyone would have a great time selecting the freshest of locally grown food—tomatoes, squash, peppers, greens, honey, whoopie pies, homemade ice cream, flavored lemonade, peaches, blueberries, baked goods (fried pies, cookies, fruit pies, and breads), raw milk cheeses, popsicles, homemade jams and jellies, eggs, steak specials, beef, rabbit, pork, sausage, Canadian bacon, eggs, kettle corn, broccoli salad,etc.
What you may not expect is the variety of other items offered.
«Read the rest of this article»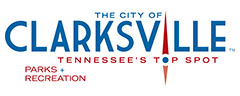 Clarksville, TN – The weekly Clarksville Parks and Recreation Department Recreation Report provides Clarksvillians with a glimpse at the activities and events that are available from the Parks and Recreation Department for them to enjoy together as a family.
This weeks highlights include: Rally on the Cumberland, Clarksville Downtown Market and Fun with Fido.
«Read the rest of this article»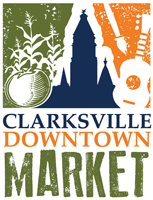 Clarksville, TN – The Clarksville Downtown Market features approximately 70 vendors on hand. They offer local fresh produce, baked goods, local honey, milk, home décor, seasonal flowers and more. It is open from 8:00am to 1:00pm every Saturday through October 8th, 2016 on the Public Square in the City Hall Parking Lot.
A community‐favorite and shopping destination, the Clarksville Downtown Market on Public Square offers a variety of events.
Festivities are free of charge and diverse, offering something for visitors of all ages looking to have a great time at one of Clarksville's most treasured gathering places.
«Read the rest of this article»