Topic: Criminal Attempt

Montgomery County, TN – A Friday morning pursuit by the Montgomery County Sheriff's Office ended with a non-injury crash on Shannon Street and a suspect in custody.
After detectives from the Clarksville Police Department determined a suspect and description in relation to stolen air conditioning unit parts, they put out a "BOLO" (be on the lookout) notice and that the suspect was driving a 1993 white GMC Truck.
«Read the rest of this article»

Montgomery County, TN – All suspects have been apprehended in the burglary of an abandoned building on Old Highway 48 that occurred on Monday.
Authorities apprehended two of the suspects shortly after the incident had been reported, and were found near the scene.
The third had fled the scene.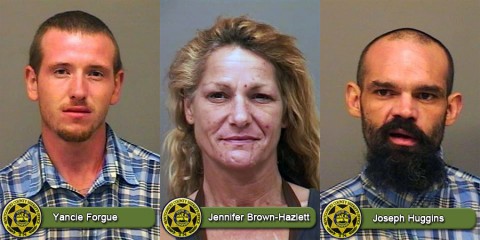 «Read the rest of this article»

Clarksville, TN – Early morning, May 8th, 2014, at 1:51am, Kevin Rozelle was taken into custody and transported to Montgomery County Jail. After the shooting at Walmart, Rozelle fled to a location in Robertson County.
The Clarksville Police Department would like to recognize the Robertson County Sheriff's Department in apprehending Rozelle. CPD's Detective Dennis Honholt and Officer McCray went to Pleasant View to take custody of Kevin Rozelle.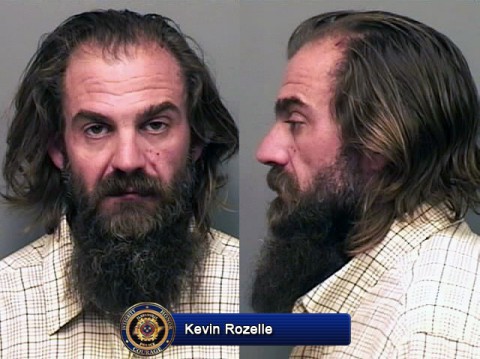 «Read the rest of this article»

Clarksville, TN – Hakim F. Mustafa, a 52 year old male, was arrested by Clarksville Police and charged with Attempted Homicide for the stabbing at the Kangaroo Express at the corner of Lafayette Road and Ryder Avenue.
The victim is alert and talking. This is an ongoing investigation.
There is no further information at this time.
«Read the rest of this article»

Clarksville, TN – On November 7th, 2012, around 3:45pm, Clarksville Police Officer Nathan Lee responded to a 911 call at the 900 Block of Riverside Drive when a woman recognized a man with warrants from a photo disseminated by the media.
When Officer Lee arrived, he immediately recognized the man as Michael Eli Gray, who was alleged to have been involved in an incident which occurred at 145 Tandy Drive.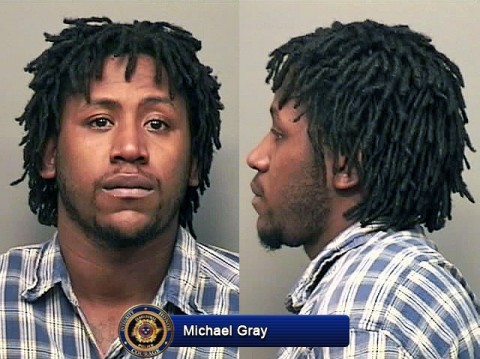 «Read the rest of this article»

On September 10th, 2010, at approximately 9:20 pm, officers responded to 941 Ford Street in response to a call which stated that a female inside the house and been shot and was not moving. The caller stated that a shot came through a window and struck the victim.
The initial information identifies the victim as a 14 year old female that was transported by Life Flight to a Nashville hospital.
«Read the rest of this article»