Topic: Criminal Attempt

Clarksville, TN – Hakim F. Mustafa, a 52 year old male, was arrested by Clarksville Police and charged with Attempted Homicide for the stabbing at the Kangaroo Express at the corner of Lafayette Road and Ryder Avenue.
The victim is alert and talking. This is an ongoing investigation.
There is no further information at this time.
«Read the rest of this article»

Clarksville, TN – On November 7th, 2012, around 3:45pm, Clarksville Police Officer Nathan Lee responded to a 911 call at the 900 Block of Riverside Drive when a woman recognized a man with warrants from a photo disseminated by the media.
When Officer Lee arrived, he immediately recognized the man as Michael Eli Gray, who was alleged to have been involved in an incident which occurred at 145 Tandy Drive.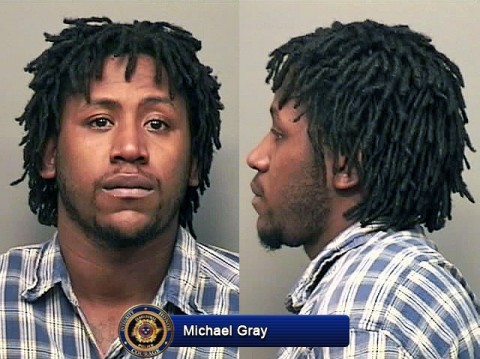 «Read the rest of this article»

On September 10th, 2010, at approximately 9:20 pm, officers responded to 941 Ford Street in response to a call which stated that a female inside the house and been shot and was not moving. The caller stated that a shot came through a window and struck the victim.
The initial information identifies the victim as a 14 year old female that was transported by Life Flight to a Nashville hospital.
«Read the rest of this article»