Topic: Criminal Impersonation

Clarksville, TN – The Clarksville Police Department conducted impaired driving saturation patrols April 11th and 12th, 2014 partially funded by the Governor's Highway Safety Office.
During this time, there were 184 vehicles stopped and 166 individuals charged.
«Read the rest of this article»

Clarksville, TN – On Sunday, March 16th, 2014 at approximately 6:03pm, the Clarksville Police Department responded to a robbery and shots fired call near the Microtel and La Quinta hotels on Holiday Drive.
Initially, some streets around the area were shut down, and K-9 units were called to assist in the search of suspects. Vonzel Williams, Keshun Hester, and Darcell Wright were taken to District 3 CI for interviews conducted by Detective Howard Gillespie.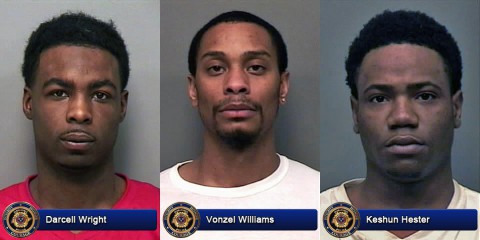 «Read the rest of this article»

Clarksville, TN – On January 26th, 2013 around 7:15pm, officers responded to a residential burglary at 1121 Riverwood Place. The 48 year old female victim called and stated that someone had kicked in her front door damaging the door frame.
It appears someone entered through her front door and took a cream colored jewelry box and six gold rings valued at approximately $2,000. There were witnesses who saw a man exiting the apartment and provided officers a detailed description of the suspect.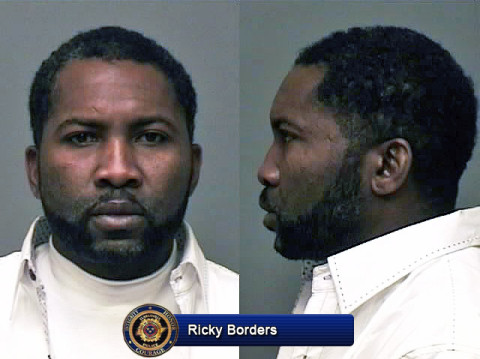 «Read the rest of this article»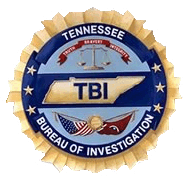 Nashville, TN – The Tennessee Bureau of Investigation today added a Clarksville man wanted for questioning in a September homicide to the state's Top Ten Most Wanted fugitive list in an effort to locate him and take him into custody on an outstanding warrant related to the murder.
Danyon Lydell Dowlen, 39, last known address 122 West Drive, Clarksville is wanted by the Clarksville Police Department on one count of being a felon in possession of a handgun.
«Read the rest of this article»
Police charged a man with Criminal Impersonation after a woman recently reported a traffic stop was made on her vehicle in October.

Clarksville, TN – A 25 year old woman, with her child in the car, didn't think it was out of the ordinary when her car was being pulled over by a gold Chevrolet Impala after exiting Interstate 24 at exit 11 on the Hwy 76 Connector.
She could see the Impala following closely behind her in the rearview mirror with flashing white lights and heard a siren. The driver of the Impala motioned for the woman to pull to the side of the road.
«Read the rest of this article»

Clarksville, TN – A 40 year old man has been charged for Impersonating a Police Officer after assuming the identity of the detective who solved his burglary case.
On November 13th, 2012, Clarksville Parks and Recreation Department received a strange post on  Facebook from a woman from Louisiana seeking help after texting someone she believed to be her cousin and found out later that it was not.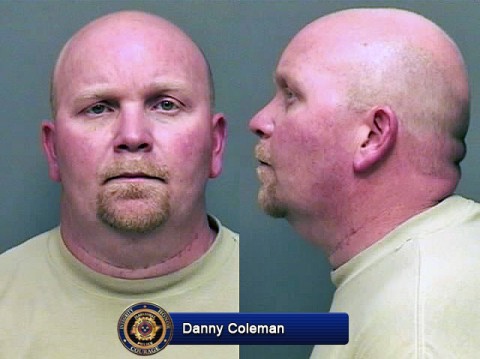 «Read the rest of this article»

Clarksville, TN – After the media released the photographs of the woman that bilked an 81 year old man out of $400.00, there was a steady stream of calls to the Clarksville Police Department identifying the woman as Stephanie Robinson. Detective Justin Bailey contacted Robinson and asked her to come in for an interview, which she agreed to.
Initially, the woman vehemently denied that she was one in the photographs. But, finally admitted that she was the one with the 81 year old man in the photographs at the bank.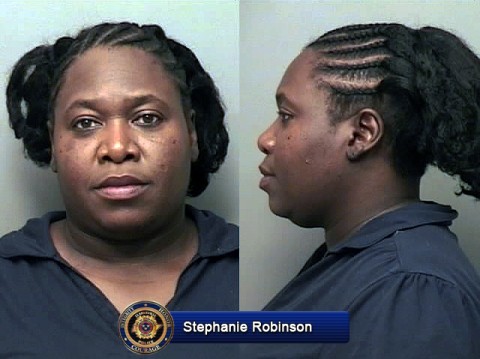 «Read the rest of this article»

Clarksville, TN – On June 12th, 2012, around 1:15pm, Clarksville Police received information that Abdujuan Napper who had  warrants on file would be at a residence on Needmore Road. They were also told the man normally carries a weapon, was off his medications, and was in possession of at least three knives.
When officers arrived at the residence, they heard a female arguing with a male inside of the residence. Police contacted the woman and told her to come outside.
«Read the rest of this article»

Clarksville, TN – On November 27th, 2011, around 9:30pm, 911 received an odd call about a suspicious person inside of Walgreens, 1954 Madison Street.
The caller said a man inside of Walgreens appeared to be wearing some sort of facial make up to alter his appearance, wearing all black clothing, hanging around the pharmacy, went outside to smoke, was watching people, and then reentered the store.
«Read the rest of this article»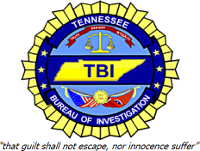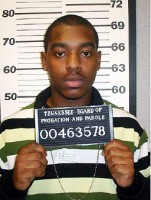 Nashville, TN – The Tennessee Bureau of Investigation today added a man wanted for several warrants out of Wilson County to its TBI Top Ten Most Wanted list in an effort to locate him and take him into custody.
 
Denzel Jamal Hastings, 20, of Lebanon, Tennessee, is wanted by the Wilson County Sheriff's Office for failure to appear for reckless endangerment with a deadly weapon, unlawful possession of a weapon, two felony indictments for selling cocaine and a misdemeanor warrant for failure to appear on drug charges. «Read the rest of this article»