Topic: Crockett County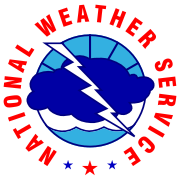 Montgomery County, TN – The National Weather Service has issued a Tornado Watch for the Clarksville Montgomery County Area. A Tornado watch 11 is in effect until 9:00pm CT.
The Tornado Watch is in effect for the following Tennessee counties: Benton County, Carroll County, Chester County, Crockett County, Decatur County, Dickson County, Dyer County, Fayette County, Gibson County, Hardeman County, Hardin County, Haywood County, Henderson County, Henry County, Hickman County, Houston County, Humphreys County, Lake County, Lauderdale County, Lewis County, Madison County, McNairy County, Montgomery County, Obion County, Perry County, Shelby County, Stewart County, Tipton County, Wayne County, and Weakley County. «Read the rest of this article»

Nashville, TN – The Tennessee Fish and Wildlife Resources Commission set the state's 2013-14 hunting seasons at its May 30th-31st meeting which concluded Friday at the Tennessee Wildlife Resources Agency Ray Bell Region II Building.
TWRA staff had presented the recommendations on upcoming hunting seasons at its April meeting with few changes for 2013-14. Tennessee deer hunters will again see an increased opportunities for harvest in the coming year. «Read the rest of this article»

Nashville, TN – The Tennessee Wildlife Resources Agency has been informed that the Tennessee's Natural Resources Conservation Service (NRCS) has recently received $778,044 in additional funding to help crop and livestock producers through the Environmental Quality Incentives Program (EQIP).
Producers in areas designated as either D3 Drought, Extreme or D4 Drought  exceptional on the recent July 2012 U.S. Drought Monitor maps for Tennessee are eligible to apply for selected conservation practices. These areas include Benton, Carroll, Crockett, Dyer, Fayette, Gibson, Haywood, Henry, Houston, Humphreys, Lake, Lauderdale, Montgomery, Obion, Shelby, Stewart, Tipton, and Weakley counties. «Read the rest of this article»
Tennessee State Troopers will strictly enforce "No Refusal" Law in 16 Counties

Nashville, TN – Five people lost their lives in vehicular crashes on Tennessee roadways during last year's New Year's Eve holiday period. Sixty percent of those fatalities occurred in alcohol-related crashes.
That's why the Tennessee Highway Patrol will join with local law enforcement agencies to conduct another "No Refusal" DUI enforcement campaign during the 2012-13 New Year's Eve holiday, beginning at 6:00pm, Friday, December 28th and concluding at midnight on Tuesday, January 1st, 2013. «Read the rest of this article»
Agriculture Secretary Vilsack Delivers Targeted Financial and Technical Assistance to Drought-Stricken Producers and Landowners in 19 States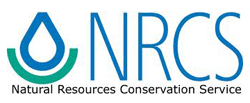 Nashville, TN – Agriculture Secretary Tom Vilsack today announced that USDA will target nearly $16 million in financial and technical assistance to help eligible crop and livestock producers in 19 states cope with adverse impacts of the historic drought gripping the nation.
"President Barack Obama and I continue to work across the federal government to provide relief for those farmers and ranchers who are affected by the severe drought conditions impacting many states across our nation," Vilsack said. "This additional assistance builds on a number of steps USDA has taken over the past few weeks to provide resources and flexibility in our existing programs to help producers endure these serious hardships." «Read the rest of this article»
Burn Ban Still In Effect for Montgomery County

Nashville, TN – The ban on outdoor grilling has been lifted by the Department of Agriculture. The Burn Ban itself is still in place for Montgomery County and 22 other counties across Tennessee. A public notice will be given when the burn ban it totally lifted.
The burn ban has been lifted for Henderson, Lewis and Stewart counties. «Read the rest of this article»
Prohibition Applies to All Open-Air Burning, Other Tennessee Counties Expected

Nashville, TN – Tennessee Agriculture Commissioner Julius Johnson has issued a burn ban for Carroll, Cheatham, Crockett, Dickson, Fentress, Gibson, Giles, Henderson, Marshall, Maury, Montgomery, Overton, Rutherford, Sevier, Sumner, Williamson and Wilson Counties. The burn ban is effective immediately and will remain in place until further notice.
The ban applies to all open-air burning including leaf and woody debris and construction burning, campfires, outdoor grills and other fire activity outside of municipalities where local ordinances apply. «Read the rest of this article»
Montgomery County, TN – The National Weather Service has a tornado watch 7 in effect until 6:00am cst for the Clarksville Montgomery County Area.
A significant severe weather outbreak is possible in Middle Tennessee tonight and conditions will favor the development of isolated tornadoes. Vigilance is advised overnight.
Early tonight, a line of thunderstorms, some severe, was pushing across Eastern Arkansas. The National Weather Service in Little Rock, Arkansas issued tornado warnings for several of these storms and damage to houses and trees reportedly occurred near the town of Fordyce, Arkansas. «Read the rest of this article»

Nashville, TN – Tennesseans who suffered losses due to severe spring weather have about six weeks remaining to apply for assistance. August 9th is the last day the Federal Emergency Management Agency will accept applications for individual assistance.
State and federal officials continue to encourage anyone with damage or other losses in the disaster-designated counties to register. "You may think you don't need assistance, but you could later have disaster related losses," said TEMA Director James H. Bassham "Registration with FEMA is free. It's better to get your name in the system before the August 9th deadline. After that date, it will be too late." «Read the rest of this article»