Topic: Crown Victoria

Clarksville, TN – On February 2nd, 2013, around 2:00am, Clarksville Police Officer Arthur Bing, 28 was traveling south on Fort Campbell Boulevard in a 2008 Crown Victoria responding to a business alarm activation.
A 2003 Chevy Trailblazer, driven by Jessica Sheppard, 20, who had learners permit, was traveling north on Fort Campbell Boulevard and turned in front of the patrol car.
«Read the rest of this article»

Clarksville, TN – A man on probation, until 2014, for Attempted Aggravated Robbery and Attempted Robbery was caught by Clarksville Police after breaking into a residence.
On March 29th, 2012, around 8:30am, Clarksville Police responded to an anonymous 911 call in reference to a man making forced entry into 1044 Chardea Drive, entering the residence, carrying out property from inside and placing it in a blue Crown Victoria.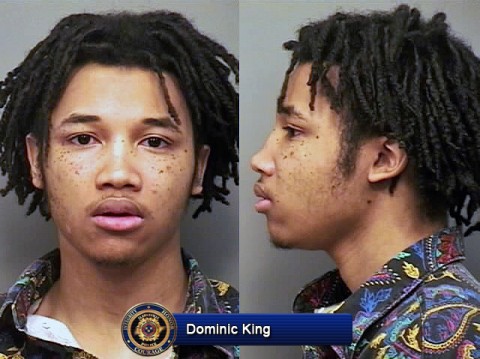 «Read the rest of this article»

Clarksville, TN – The Clarksville Police Department wants to make the public aware that there might be a person trying to impersonate a Police Officer.
On December 29th, 2010, around 1:00pm, one of our officers, Jeff Danault, was off-duty and in his personal vehicle driving on Wilma Rudolph Blvd. when a white Crown Victoria approached from the rear at a high rate of speed and started to tailgate him, almost rear-ending Danault's vehicle.
«Read the rest of this article»