Topic: Cumberland River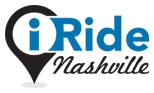 Nashville, TN – When the Segway Human Transporter – the first self-balancing, electric-powered transportation machine known to man – was introduced to the curious public back in 2001 the device was viewed as a space-age oddity that came packaged with big promises.
Emerging from the mind of genius inventor Dean Kamen proponents of the Segway claimed the product would transform the way people work and live by making urban environments more livable by providing a solution to short-distance travel. Jeff Bezos founder of Amazon.com predicted that "cities will be built around this device".
«Read the rest of this article»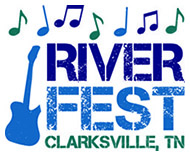 Clarksville, TN – Join us for the Tenth Annual Riverfest Regatta, presented by US Bank, as part of the Riverfest celebration at McGregor Park on Saturday, September 10th. Participants can enter as an individual or as a team for a chance to win awards!
This boat race is not like any ordinary boat race. Participants will compete in their boats made of cardboard, plastic bottles, or a few other approved materials. There will be several divisions all racing down the 100-yard long course on the Cumberland River.  To find out the complete list of materials, visit the Festival website at www.clarksvilleriverfest.com
«Read the rest of this article»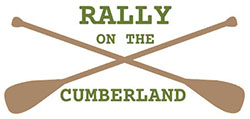 Clarksville, TN – Thrilling, loved it, great event, are just some of the words participants of Saturday's Rally on the Cumberland Canoe and Kayak Race used to describe the event. Everyone crossing the finish line had smiles on their faces and seemed to really enjoy their ride down the Cumberland River.
"We have about 32 participates this year. It is a 5 mile canoe/kayak race from the Montgomery County Conservation Club down to Freedom Point in Liberty Park," stated Clarksville Parks and Recreation Program Superintendent Melissa Adkins. "It's a great way to get people outdoors and to let them see the wonderful waterways that we have here in this county. It's a great event."
«Read the rest of this article»
Clarksville, TN – Civic leaders gathered Thursday to announce a major step toward the goal of honoring Pat Head Summitt, hometown hero and legendary University of Tennessee women's basketball coach, with a statue and interpretative display along the Cumberland River in Clarksville.
Coach Summitt died June 28th from Alzheimer's disease, five years after a diagnosis of early onset dementia forced her to retire from her legendary UT coaching career, during which her teams won a record 1,098 games and eight NCAA national titles.
«Read the rest of this article»

Nashville, TN – The Tennessee Wildlife Resources Agency reported there were two-boating related fatalities over the July 4th holiday weekend. The separate incidents involved victims following off a boat.
The first fatal incident occurred on the Cumberland River in Clarksville when a 59-year old Goodlettsville resident fell overboard Sunday night when he was apparently trying to pull up his anchor on a pontoon boat.
«Read the rest of this article»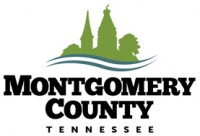 Montgomery County, TN – Montgomery County Emergency Management has received many calls from concerned citizens about the rising West Fork Creek.
For those with homes located near and along West Fork Creek that are concerned about rising water levels, there is no current method to predict any forthcoming water level increases or when it will begin receding.
«Read the rest of this article»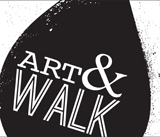 Clarksville, TN – Produced by The Downtown Clarksville Association, First Thursday Art Walk is a free, self-guided tour spanning a 5-block radius that combines visual art, live music, engaging events and more in the heart of Downtown Clarksville.
With 10+ venues, bars and businesses participating each month, the First Thursday Art Walk in Clarksville is the ultimate opportunity to savor and support local creative talent.
«Read the rest of this article»

Clarksville, TN – The Customs House Museum and Cultural Center is located in historic downtown Clarksville, Tennessee. Come explore an entire city block featuring large gallery spaces filled with fine art, science and history.
Some of the events in July at the Museum are: Portraits of William Stamms Shackelford, Carol LeBaron: Life Source, Taking a Look at Cave Johnson, Amy Chase: Rediscovered Relationships, Art & Lunch: Carol LeBaron, Children's Summer Camp: Explorers' Camp, and Picasso Portraits.
«Read the rest of this article»
Written by Leon Roberts
U.S. Army Corps of Engineers, Nashville District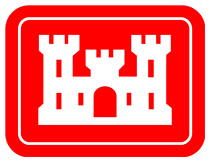 Hendersonville, TN – Tennessee National Guard soldiers set up road blocks and patrolled nearby the Old Hickory Dam Powerhouse this morning to protect the facility during a security assistance exercise in cooperation with the U.S. Army Corps of Engineers Nashville District.
As part of one of the largest statewide disaster preparedness exercises in Tennessee state history, the military presence at the hydroelectric power generating plant on the Cumberland River served to bring together state and federal officials to support an exercise scenario where access to the facility was compromised.
«Read the rest of this article»

Clarksville, TN – Artist Larry Richardson will be at the Customs House Museum and Cultural Center on Thursday, June 23rd at 12:15pm as part of the museum's monthly Art & Lunch program.
Larry will be taking guests on a guided tour of Cumberland River paintings that are now on display in the Kimbrough Gallery.
«Read the rest of this article»