Topic: Cunningham TN

Montgomery County, TN – The Montgomery County Sheriff's Office in investigating an early morning shooting on State Highway 48-13 that sent one to Vanderbilt University Medical Center.
Around 1:30am, a man was heading south on State Highway 48-13 just before State Highway 149 when a vehicle drove up behind him and tapped his vehicle in the rear. The alleged victim's vehicle stalled and he pulled over just before Highway 149.
«Read the rest of this article»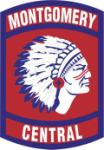 Cunningham, TN – The Montgomery Central High School cheerleaders will host their annual Cheer Mini Camp for ages 4 years old through 8th grade on May 5th-7th from 6:00pm-8:00pm.
Cost is $50.00 which includes a t-shirt.  Registration deadline is April 24th, 2015.
Please contact Keri Lehman by email at keri.lehman@cmcss.net.

Cunningham, TN – Despite the cold weather, over 100 kids attended the Cunningham Volunteer Fire Department's Annual Easter Egg Hunt held Saturday, March 28th. The egg hunt was held at Montgomery Central Middle School and began at 10:00am.
This year, three contests were added. Kids could pick a duck from the duck pond and receive a price according to the number on the bottom. At the toss an egg, children tried to throw an egg into an Easter basket for a price.
«Read the rest of this article»

Cunningham, TN – The Cunningham Volunteer Fire Department will be having their Annual Easter Egg Hunt on Saturday, March 28th at the Montgomery Central Middle School.
The Easter Egg hunt will begin at 10:00am.
«Read the rest of this article»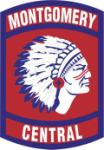 Cunningham, TN – The Clarksville area continues to prove it has some of the best junior golfers in the state of Tennessee, with Montgomery Central High School standout Tyler Britt signing to continue his golf career at the collegiate level with the Bethel University Wildcats in McKenzie, TN.
Britt, who will graduate in May with honors, has played as the number one golfer for the Indians the past four years — including having a team-best 39.5 average per nine holes this past fall, earning second-team all-area honor. Overall, Britt is a four-handicap, with a 75 average on 18 holes.
«Read the rest of this article»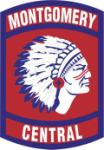 Cunningham, TN – Montgomery Central High School Football's Fall Festival is this Saturday, September 13th from 3:00pm-7:00pm at Hilltop Supermarket.
There will be food, live music, games, prizes, bounce houses, a cake walk, face painting, and more!
Additional concessions will be available. Come out and support Montgomery Central Sports. Thank you for your support! «Read the rest of this article»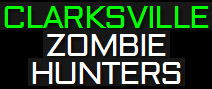 Cunningham, TN – We are pleased to announce the newest, most exciting attraction to come to the Clarksville area.
Clarksville Zombie Hunters is a haunted hayride styled attraction opening September 25th – November 2nd, 2014, every Thursday, Friday, Saturday, and Sunday night at dark.
Patrons ride on a trailer through the zombie infested woods and hunt down the walking dead with turret-mounted paintball guns.
«Read the rest of this article»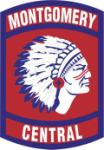 Clarksville, TN – Montgomery Central High School scored a touchdown on a long pass play in the final 76 seconds, Thursday night, August 21st at Phillip Horsey Stadium, to post a come-from-behind 14-13 victory over Clarksville Academy, in their annual Battle of the Cumberland matchup.
Dequimothy Northington caught the game-tying 33-yard pass from Indians quarterback Peyton Delvendahl, with 1:16 left in the game, followed by the go-ahead extra-point by Austin Neely to give Montgomery Central (1-0) its' first lead since taking a 7-0 to open the game.
«Read the rest of this article»

Montgomery County, TN – To track down some criminals who have been on the run, it takes hours of investigations, checking up on tips and checking address, and Deputy Cody Lannom did just that during a warrants round-up over the past couple of days.
Lannom said the round-up, carried out by the Montgomery County Sheriff's Office Warrants Unit, the U.S. Marshals Service and Clarksville Police Department led to the serving of 20 felony warrants.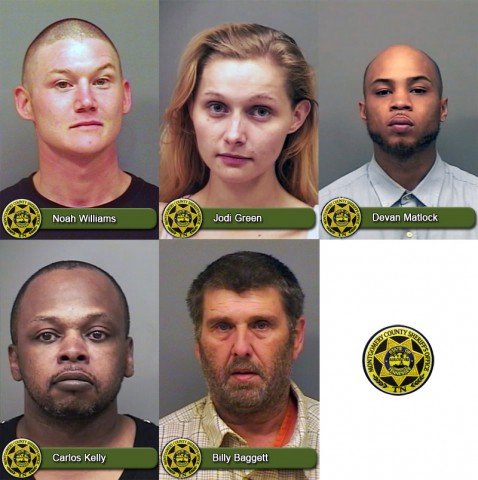 «Read the rest of this article»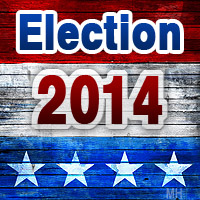 Cunningham, TN – County Clerk Kellie Jackson addressed those in attendance at the 106th Annual Lone Oak Picnic held by the Central Civitan Club on Saturday, July 27th, 2014.
"I'm your County Clerk. I just wanted to take the opportunity to tell you thank you," said Jackson. "I have been coming out here since my first election, about eight years. I always appreciate being able to speak to you."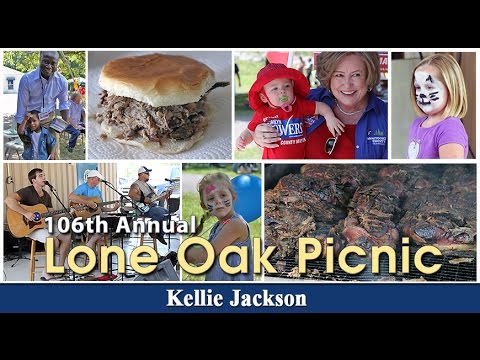 «Read the rest of this article»