Topic: Curtis Johnson
Recognized for Impacting the Quality of Life of Service Members and their Families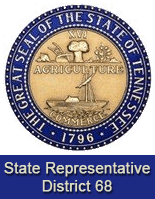 Nashville, TN – Tennessee State Representative Curtis Johnson (R-Clarksville) was recognized recently by the United States Department of Defense for his "leadership on public policy changes positively impacting the quality of life of Service members and their families."
The award of appreciation comes after Rep. Johnson successfully passed several bills to aid military service members and their families, including House Bill 1372 which was approved this year. That new law would allow certain out-of-state veterans to pay in-state tuition and fees at state colleges and universities.
«Read the rest of this article»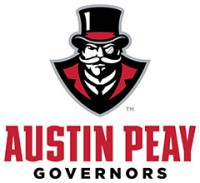 Clarksville, TN – On Saturday the community gathered on Austin Peay State University to attend the ceremonies opening the brand new APSU Governors Football Stadium. The new world-class facility replaces a 68 year old stadium originally built in 1946 as the Clarksville Municipal Stadium.
The new stadium cost $19 million, and has four levels, with most of the offices and dressing rooms, as well as a training room, on the first floor. On the second floor, there will be meeting rooms and an additional weight room. Fans on levels 3 and 4 will find the amenities of club seating and skyboxes – new features to the stadium. The skyboxes are tiered stadium-type seating with up to 22 seats per viewing room. In addition, each skybox has a bar with locations for bar stools, tables and chairs to seat four to six people.
«Read the rest of this article»
Clarksville, TN – In response to the Army's recent Supplemental Programmatic Environmental Assessment (SPEA), Clarksville Mayor Kim McMillan, joined by Montgomery County Mayor Carolyn Bowers and Clarksville Area Chamber of Commerce Executive Director Melinda Shepard, sent public comments on behalf of Clarksville-Montgomery County describing the significant impact a troop reduction could have on the community. «Read the rest of this article»

Clarksville, TN – The Clarksville Area Chamber of Commerce is pleased to announce the 2014-2015 Chamber Board of Directors.
The Chamber elects new leadership each fiscal year, with the fiscal year running from July 1st, 2014 to June 30th, 2015.
«Read the rest of this article»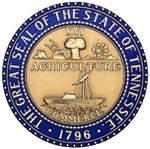 Nashville, TN – Speaker Beth Harwell (R-Nashville) announced the appointment of Speaker Pro Tempore Curtis Johnson (R-Clarksville) to chair a newly created legislative task force on veterans' affairs.
In light of problems facing the federal Department of Veterans Affairs, Johnson and the task force will evaluate how veterans are being affected and make recommendations on what can be done through state government to provide necessary support.
«Read the rest of this article»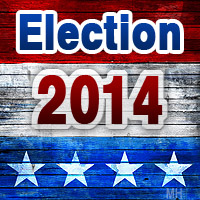 Clarksville, TN – Curtis Johnson, Tennessee State Representative, has announced he is running for reelection in District 68.
"I want to help Clarksville become a great place to live and work. By passing laws to help businesses thrive, more jobs are created. By passing budgets to fund our K-12 schools and universities, such as Austin Peay, we provide educational opportunities for our young people," said Johnson. "By passing incentives, businesses will come from other states to our business-friendly state.  With Fort Campbell being located in Montgomery County, it is important to provide incentives and services for our military servicemen and women and our veterans. "
«Read the rest of this article»
Cult classic sets up shop on corner of Franklin and First in downtown Clarksville on Friday, May 30th, at 8:00pm

Clarksville, TN – A deviously delicious Broadway and Hollywood sci-fi smash musical, "Little Shop of Horrors" has devoured the hearts of theatre goers for over 30 years. This summer, the Roxy Regional Theatre brings the hilarious cult classic back to the corner of Franklin and First in downtown Clarksville, May 30th – June 28th.
Ryan Bowie stars as meek floral assistant Seymour Krelborn, who stumbles across a new breed of plant he names "Audrey II" after his coworker crush, played by Alicia Jayne Kelly.
«Read the rest of this article»
Written by Joe Pitts
Highlights of the session includes legislation to address Methamphetamine production, Education and a Balanced Budget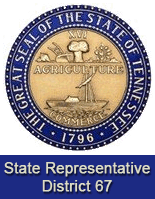 Nashville, TN – The second session of the 108th Tennessee General Assembly ended with a whimper on Thursday, April 18th, 2014, as the members of the House of Representatives and Senate adjourned sine die for the year.
The annual session started out with great promise in improving the lives of Tennesseans, and mostly met those expectations with a few exceptions.
This is part two of the series discussing the session's opportunities and challenges.
«Read the rest of this article»

Montgomery County, TN – Montgomery County Sheriff John Fuson and employees of the Montgomery County Sheriff's Office (MCSO), as well as volunteers with the The Silent Witness Project were on hand at the Tennessee State Capitol today to show passers-by silhouette plaques memorializing fallen victims of domestic violence.
Family members of victims, as well as organizers of the project, were recognized by Representative John Tidwell during the Civil Justice Committee meeting.
«Read the rest of this article»
Education legislation in support of military dependents to be heard in Education Sub Committee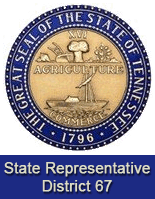 Nashville, TN – Six students and two staff members with the Mayor's Youth Council visited the Tennessee State Capitol last week.
"These student leaders are to be commended for making the time to visit the capitol," State Representative Joe Pitts (D-Clarksville) said.  "I always look forward to constituents, especially students, visiting the State Capitol," Pitts said.
Legislation for children of service members killed or reported missing in action to be heard in Education Subcommittee this week.
«Read the rest of this article»