Topic: Daniel Winnik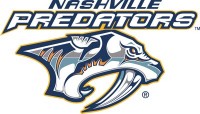 Anaheim, CA – In the third round of the shootout, Predators' David Legwand lifts a shot up that is deflected off the glove of Duck's goaltender Viktor Fasth and into the air. Viktor is able to gather the puck in to seal a 3-2 shootout win over Nashville for Anaheim at the Honda Center.
Anaheim's Corey Perry went wide to the right, then swooped in to the middle, hit a wrist shot to the short side and past Pekka Rinne's glove in the second round to give the Ducks a 1-0 advantage in the shootout. «Read the rest of this article»
Written by Jay Levin
Nashville Predators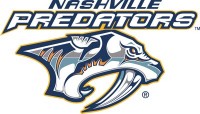 San Jose, CA – The Nashville Predators continued to add points on their West Coast Road Trip, picking up a shootout point in a difficult road building on Tuesday night in San Jose.
The San Jose Sharks, entering the contest three points outside the playoff picture in the West, brought their "A-Game" tonight, playing a "desperate" physical game; to their credit, the Predators survived the first two periods and then had the better of the play in the third period. Both teams took advantage of power-plays to net goals during regulation and both goaltenders were strong enough to prevent any additional goals, forcing a shootout after a 1-1 draw through 65 minutes of action. «Read the rest of this article»