Topic: David Alford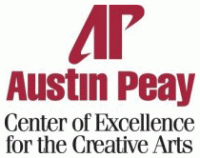 Clarksville, TN – On Wednesday evenings, you might know him as Bucky Dawes, manager of the fictional country music star Rayna James on the ABC drama "Nashville." Later this month, when Nicole Kidman's new psychological thriller "Stoker" hits theaters, he'll be the minister dressed in black with a white collar
But most people in Clarksville know him as the Julliard-trained actor David Alford, an Austin Peay State University graduate who has never forgotten his alma mater.
«Read the rest of this article»

Clarksville, TN – This Holiday season David Alford and Paul Carrol Binkley bring their much-loved heartwarming rendition of Truman Capote's "A Christmas Memory" in Christmas Down Home back to APSU.
The show is a collection of Holiday stories, memories, and music from a simpler time born out of a previous show Alford and Binkley helped create called A Southern Christmas Sampler which was performed 1995-1999 in Nashville, TN.
«Read the rest of this article»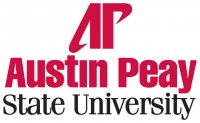 Clarksville, TN – "My Favorite Things" is the title of this season's holiday concert put together by David Steinquest at Austin Peay State University. The performance is Friday, December 7th, 2012 at 7:30pm in the George and Sharon Mabry Concert Hall.
The band is comprised of some of Steinquest's favorite musicians. Paul Carrol Binkley is the guitarist and foundation of the band's sound. «Read the rest of this article»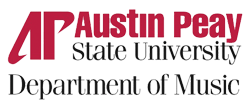 Clarksville, TN – Here are a few things that David Steinquest, Austin Peay State University professor of music, enjoys: the holidays, the APSU Percussion Ensemble, music by James Taylor and Dave Barnes and relaxed gatherings with friends.
At 7:30pm on December 7th, he's bringing all these elements together for a special holiday concert, "My Favorite Things," at the APSU Music/Mass Communication Building's Mabry Concert Hall. «Read the rest of this article»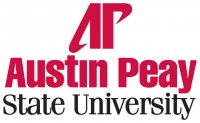 Clarksville, TN – An alumnus of Austin Peay State University who has made his name prominent in the acting circle will be the highlight at a signature event for the APSU Woodward Library Society.
David Alford ('89) – author, composer, actor, director and producer – will perform a few selections from his fact-based musical "Smoke: A Ballad of the Night Riders" at the society's spring social on Tuesday, March 20 in the Franklin Room of the F&M Bank, located on Franklin Street in downtown Clarksville. He also will share details of his creative writing process.
«Read the rest of this article»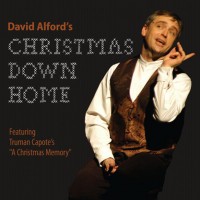 Clarksville, TN – With a few days left until Christmas the lines at the checkout are long, traffic is worse, and its hard to get a sincere "Merry Christmas" from those that push past you on their way to the next store. It is not too late, though, to save that holiday spirit.
"Christmas Down Home", created by David Alford and Paul Carrol Binkley will be at the APSU Music/Mass Communications Concert Hall for the last stop on their holiday tour.
Enjoy an evening together with loved ones to set the tone for the Christmas weekend and let your heart be filled with cherished traditional holiday songs such as "Go Tell It On The Mountain," "I Wonder As I Wander," and "Sweet Little Jesus Boy." Performed by accomplished Nashville actors and musicians, this production promises to be a heartwarming trip down memory lane infusing hints of Appalachia with honest family stories of togetherness and unity. «Read the rest of this article»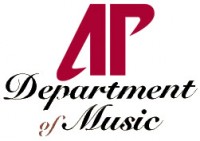 Clarksville, TN – The image that comes to mind when listening to James Taylor's version of the Christmas classic "Jingle Bells" isn't that of a winter wonderland. Rather, you might picture yourself in a smoky bar in Memphis or New Orleans, sweating from the room's thick, humid air.
"This is not the 'Jingle Bells' that you're used to hearing," David Steinquest, professor of music at Austin Peay State University, said. "It's got a very bluesy kind of feel to it. It's a whole lot different, but I think it's fun when people get to hear these pieces they know, but they're sort of done in a whole different way."
«Read the rest of this article»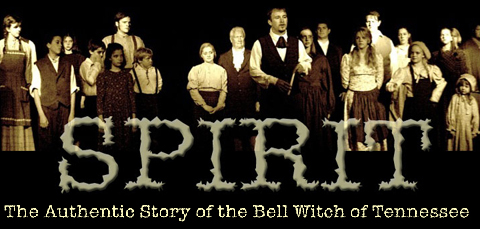 Adams, TN – When there is a chill in the air and the full moon illuminates everything it touches, then you know its time for SPIRIT. There's something about this time of year that huddles people together. They gather under worn out quilts, 'round an open bonfire, or near a single candle flickering in the dark to whisper of things they don't understand.One such event that entertains that very idea is held, where else? In Adams, TN the home of the Bell Witch!
SPIRIT: The Authentic Story of the Bell Witch opens next weekend in Adams,Tn. «Read the rest of this article»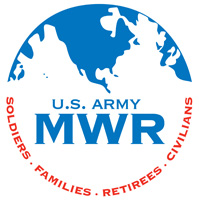 Fort Campbell, KY – It's time for eerie dark nights filled with fright. Are you ready for Halloween this year? We have researched many chilling events locally and beyond to satisfy your need to scream this season.
From Haunted Houses to "Terrorific" theatre productions, as well as, harmless hayrides and mystical mazes, we found some great spooky selections for all ages to enjoy. «Read the rest of this article»
A new Christmas tradition is beginning in downtown Springfield,Tn. Come share a "Christmas Down Home" on December 11, 12, 18 and 19. Audiences will be reminded what life was like in a small Southern town before malls were on every street corner and when Christmas was not just about receiving presents.
"Christmas Down Home" is an evening of music and storytelling in true Southern tradition. It will be presented at Burdett's Tea Shop in Springfield's historic downtown by an accomplished group of professional performers. In past years, you may have enjoyed the Southern Christmas Sampler presented by Mockingbird Theatre and Tennessee Repertory Theatre in Nashville.If so you will be familiar with some of the pieces that will be included in Christmas Down Home. You will fondly recall Gloria Houston's "The Year of the Perfect Christmas Tree" and Truman Capote's "A Christmas Memory" performed by David Alford and Paul Carrol Binkley. «Read the rest of this article»