Topic: David Allen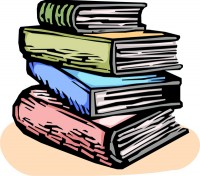 Clarksville, TN – The 50 Magnificent Men Book Release and Signing Event is one moment in time to be held in Clarksville, TN, Sunday, May 31st from 1:00pm-4:00pm at the Wilma Rudolph Event Center, Clarksville,TN.
The book Magnificent Men compiled by author and visionary Treva R. Gordon, of Clarksville, TN combines 50 stories from men who have each authored their very own chapter to share inside the book Magnificent Men, and each share their personal stories of inspiration and faith.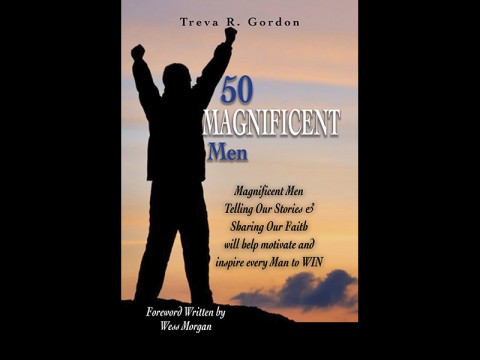 «Read the rest of this article»
APSU Sports Information

Clarksville, TN – A five home run barrage lifted Austin Peay State University's baseball team to a 12-10 Ohio Valley Conference victory against Tennessee Tech, Sunday, at Raymond C. Hand Park.
«Read the rest of this article»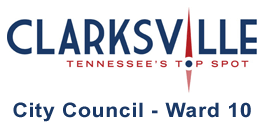 Clarksville, TN – I don't know if there is a Guinness Book record for long council meetings, but I believe we would qualify after Thursday's regular session. The meeting started at 6:55om Thursday and ended about 2:20am Friday morning.
Things started mild enough, then got feisty and progressed downhill to the point that at the end of the meeting Councilman James Lewis stormed over to Councilman David Allen as they were leaving and said he would see him outside. Police were requested to go outside to ensure the situation did not turn into a knock down and drag out affair.
So basically, it was a regular night at the Clarksville City Council. «Read the rest of this article»
Clarksville, TN – Qualified nonprofit charitable or civic organizations in Clarksville have an opportunity to seek the City's financial support on a limited basis.
Applications for these funds are due by noon on Friday, April 12th, 2013. «Read the rest of this article»

Clarksville TN –  The start of every new calendar year brings news of great importance to the city of Clarksville.
Who will the mayor appoint to city committees?
Who's in and who's out?
Ever since the beginning of time, coffee shops and office gossipers have waited with "giddy" anticipation on learning just who the mayor likes, and who they don't, and it comes in the form of committee appointments. «Read the rest of this article»

Clarksville TN – The 2013 edition of the Clarksville city council was sworn in this week. They also held their first official meeting of the year. So what's new?
Not much.
Voters had real opportunity to make change this past November, but as we've seen, we say we want change, but we're not willing to vote for it. It's a real curiosity to me that with all the complaining, and the obvious need for something to change, the voters just don't seem to care. Why do we keep putting the same people in office, then gripe about what they're doing? «Read the rest of this article»
Clarksville, TN – Clarksville Mayor Kim McMillan has called a Special Session of the City Council for the purpose of swearing in newly-elected member Valerie Guzman (Ward 5) and re-elected members James Lewis (Ward 3), Wallace Redd (Ward 4), David Allen (Ward 8), Joel Wallace (Ward 9) and Jeff Burkhart (Ward 12). «Read the rest of this article»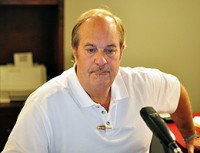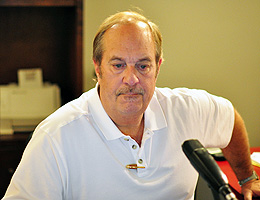 I think we can all agree that we've had about enough of politics to last a lifetime. Especially local politics.  November 6th can't get here quick enough and THAT'S  an understatement.
What once was a process that brought out the best in our city AND country, has now become an ugly display of hate, and division. That display has never been more evident than within our own Clarksville City Council. «Read the rest of this article»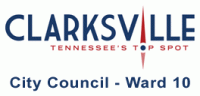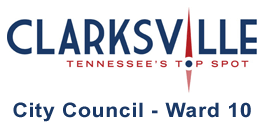 Clarksville, TN – A recent issue concerning the city council email system has surfaced and I want to address some issues that were raised. The main issue relates to the request by local attorney Mark Rassas to gain email addresses of constituents and what has resulted since.
You may have already received some emails related to this or read a story in the Sunday "Leaf-Chronicle", which did not address or fully disclose all the details. «Read the rest of this article»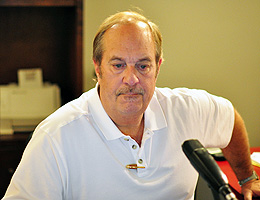 Recently, a public records request made by local attorney Mark Rassas, got a lot of people's attention, when he asked the city of Clarksville for the e-mails of all city councilmen.  Everybody wondered the same thing; "What's he looking for?"
Well, the picture is getting clearer.
I speculated that it had something to do with the recent failure of the Charter Revision, and lo and behold, that seems to be the case. «Read the rest of this article»