Topic: Davidson County

Clarksville, TN – The Clarksville-Montgomery County, Tennessee Economic Development Council (EDC) is pleased to announce that they will be moving forward, in partnership with the City of Clarksville and Montgomery County, on completing Joint Metro Region Research with the Nashville Area Chamber of Commerce.
"The ability to highlight the strengths and connections of both the Clarksville MSA and the Nashville MSA, and their connection to each other, is very exciting. There is a very unique and strong association that we must understand so we can adequately relay and share with potential investors in both markets. This research will help strengthen our recruitment of business and industry, as well as improve our marketing of the region," said Cal Wray, Executive Director of the Clarksville-Montgomery County EDC. «Read the rest of this article»

Nashville, TN – From now through Wednesday April 30th, 9:00am-2:00pm, there will be temporary lane closures in both directions on SR 48 North (Trenton Road) between 8.0 MM (Needmore Road) and the 10.5 MM (Meriwether Road) in Clarksville to pull new cable for utility relocation.
The Clarksville Department of Electricity will be doing the work. Flag Pro will be taking care of the work zone. Weather permitting. «Read the rest of this article»
Wind Advisory through Tuesday Afternoon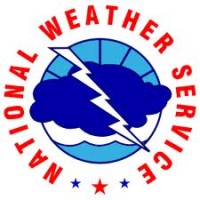 Nashville, TN – A strong cold front will sweep across Middle Tennessee late this afternoon and evening. Owing to a strong pressure gradient today, windy conditions will exist across the mid state.
Sustained wind speeds of 15 to 25 mph, with gusts to 35 mph or higher will be common. By Tuesday afternoon, winds will finally begin to weaken.
In addition to the wind, the current warm air mass we have enjoyed for several days will be replaced by frigid arctic air once the cold front passes. By Wednesday morning, temperatures across Middle Tennessee will settle in the mid to upper 20′s. «Read the rest of this article»

Clarksville, TN – After 6 years spent working as a mortgage loan processor, new Realtor Nichole Royce is excited about her new career in real estate sales.
Nichole recently earned her real estate license in Tennessee and joined Crye-Leike's Clarksville, St. Bethlehem branch office.
«Read the rest of this article»

Nashville, TN – County unemployment rates for February 2014, released yesterday, show the rate decreased in 21 counties, increased in 61 counties, and remained the same in 13.
In Montgomery County Tennessee, the unemployment rate increased from 7.1 to 7.2% a change of 0.1%. In Clarksville the unemployment rate increased by 0.1% to 7.3%.

«Read the rest of this article»

Nashville, TN – The Tennessee Wildlife Resources Agency and the Young Sportsman Foundation, along with the support of local state chapters of the National Wild Turkey Federation, will host a youth-only turkey hunt on Saturday, March 22nd at the Cheatham Wildlife Management Area.
The annual hunt is for youth between the ages of 6-16 will be conducted on more than 20,000 acres of prime wild turkey habitat at Cheatham WMA. «Read the rest of this article»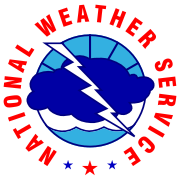 Clarksville, TN – The National Weather Service reports another wintry mix for the northwest part of Middle Tennessee Sunday night. A low pressure system will pass south of Middle Tennessee tonight into Sunday, bringing widespread rain and a few thunderstorms to the area.
As the system moves off to the east Sunday night, colder air filtering in from the North will bring temperatures down to near or below freezing across Northwest parts of Middle Tennessee. «Read the rest of this article»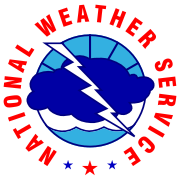 Clarksville, TN – The National Weather Service reports that two weather systems will move through the Clarksville-Montgomery County tonight bringing a chance for light snowfall. The first system will be an area of low pressure along the gulf coast that will spread moisture northward across the gulf coastal states in the overnight hours.
The northern extent of the precipitation will be in the form of light snow that could reach far southern Middle Tennessee, where a light dusting would be possible. «Read the rest of this article»
United Way joins Governor Bill Haslam, Mayor Karl Dean in National Effort, Encourages Tennesseans to Save

Nashville, TN – United Way of Metropolitan Nashville will join the University of Tennessee Extension, Tennessee Department of Financial Institutions, Tennessee Financial Education Commission, and more than 1,000 non-profit, government, and corporate organizations in America Saves Week, February 24th – March 1st, 2014. America Saves Week is a national effort to encourage consumers to be more conscientious with saving their money.
Mayor Dean recently issued a proclamation for the occasion, stating that "many Nashvillians do not have a savings strategy for life's necessities and expenses." «Read the rest of this article»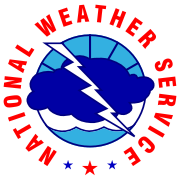 Montgomery County, TN – The National Weather Service has issued a Tornado Watch for the Clarksville Montgomery County Area. A Tornado watch 11 is in effect until 9:00pm CT.
The Tornado Watch is in effect for the following Tennessee counties: Benton County, Carroll County, Chester County, Crockett County, Decatur County, Dickson County, Dyer County, Fayette County, Gibson County, Hardeman County, Hardin County, Haywood County, Henderson County, Henry County, Hickman County, Houston County, Humphreys County, Lake County, Lauderdale County, Lewis County, Madison County, McNairy County, Montgomery County, Obion County, Perry County, Shelby County, Stewart County, Tipton County, Wayne County, and Weakley County. «Read the rest of this article»