Topic: DCS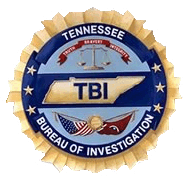 Jackson, TN – The Tennessee Bureau of Investigation yielded warrants that led to the arrest today of a 25-year old Benton County man, charged with first degree murder and aggravated child abuse of a seven-month-old child.
On August 22nd, 2014, at the request of 24th District Attorney Hansel McAdams, TBI Special Agents, with the assistance of deputies from the Benton County Sheriff's Department and the Department of Children's Services, investigated the death of Joseph Hilliard.
«Read the rest of this article»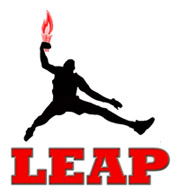 Clarksville, TN – L.E.A.P. organization is planning their next youth excursion to see the bright lights and big city of New York. The purpose of this trip is to provide entertainment combined with education and exposure to places and events for participating L.E.A.P. youth.
It will be a whirlwind trip scheduled from July 8th, 2015 to July 12th, 2015.
L.E.A.P, which stands for Leadership, Enlightenment, Academic Achievement, and Perseverance, also teaches its members about Outreach, Responsibility, and Growth.
«Read the rest of this article»

Clarksville, TN – Are you looking to get involved in the community while making new friends and connections? Junior Auxiliary of Clarksville is looking for women for the upcoming 2014-15 Provisional Class.
To be eligible for membership in JA of Clarksville, women must be at least 21-years-old and with a residency in Montgomery County for 9 months or longer. Women interested in membership should contact Junior Auxiliary at JAofclarksville@gmail.com with their full name, age, mailing address, and phone number, no later than July 31st. «Read the rest of this article»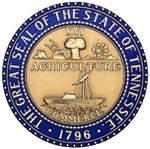 Nashville, TN – Tennessee Governor Bill Haslam joined Department of Mental Health and Substance Abuse Services (TDMHSAS) Commissioner E. Douglas Varney and others today to announce "Prescription for Success," the state's plan to prevent and treat prescription drug abuse in Tennessee.
Prescription drug abuse is a pervasive, multi-dimensional issue impacting Tennessee individuals, families, and communities. Of the 4,850,000 adults in Tennessee, it is estimated that nearly 5 percent (about 221,000) have used pain relievers, also known as prescription opioids, in the past year for non-medical purposes. Of those, it is estimated that 69,100 are addicted to prescription opioids and require treatment for prescription opioid abuse.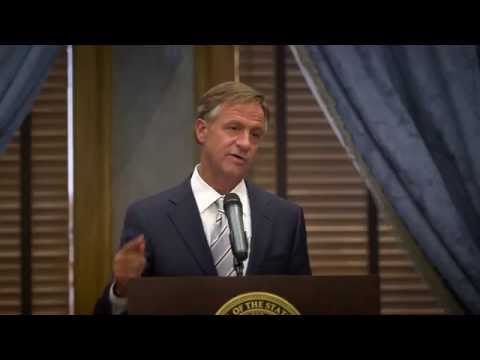 «Read the rest of this article»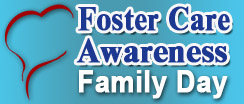 Clarksville, TN – May 17th marked the 5th Annual Foster Care Awareness Family Day Celebration. Over 450 members of the Clarksville Community gathered together to learn about becoming a foster parent at the LEAP Plaza.
Of those that attended there were a total of 9 that signed up to become foster parents.
«Read the rest of this article»
Executive, Legislative & Judicial Branches to collaborate on state policy
Nashville, TN – Tennessee Department of Children's Services Commissioner Jim Henry has asked State Representative Joe Pitts to be one of three legislators to serve on the Middle Tennessee Regional Three Branches Institute.
The Institute is a new initiative the Department of Children's Services is launching throughout the state of Tennessee. Through a partnership with the Casey Family Programs and First Lady Crissy Haslam's office, the initiative will provide Rep Pitts an opportunity to offer input into solutions to constituent concerns and develop meaningful solutions.
«Read the rest of this article»

Nashville, TN – The Tennessee Highway Patrol (THP) announced today it will hold its first-ever youth and junior trooper academies for the public this summer in Nashville.
The agency's youth academy is for students in grades 9-12 and is an overnight camp that will be held from June 23rd-27th. The junior trooper school is a day camp for middle school students in grades 6-8 and will take place July 15th-18th. «Read the rest of this article»

Clarksville, TN – On April 22nd, 2013 at 3:00pm, Clarksville Police Detective DeMone A. Chestnut responded to a Child Abuse/Neglect at King Road.
Detective Chestnut responded to a Department of Children Services (DCS) referral in reference to two abused children living in a home on King Road; one child was said to have a broken collar bone and another a black eye. These injuries were said to have been caused by the mother's live-in boyfriend.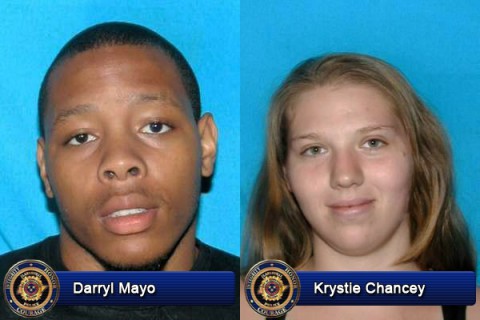 «Read the rest of this article»
Proposal aims to reduce production without inconveniencing majority of consumers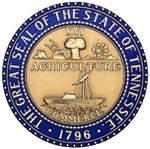 Nashville, TN – Tennessee Governor Bill Haslam today announced legislation to reduce the growing problem of methamphetamine production in Tennessee.
The goal of the Tennessee Anti-Meth Production (TAMP) Act is to limit access to pseudoephedrine or ephedrine products to those who are using it illegally while not overburdening law-abiding Tennesseans who need temporary cold and sinus relief.
«Read the rest of this article»
Initiative aligns work of the executive, legislative and judicial branches
Nashville, TN – During the coming year, the Tennessee Department of Children's Services will continue the Three Branches Institute, an initiative bringing together members of the executive, legislative, and judicial branches to work with the department on strengthening the state's child protection and juvenile justice systems.
"For Tennessee to have a strong and effective system of children's services, the three branches of government must have a clear vision on the mission of the services, and confidence that the services are generating desired outcomes," said DCS Commissioner Jim Henry. «Read the rest of this article»