Topic: Deanna McLaughlin

Clarksville, TN – Volunteers gathered at Burchett Park, Sunday, September 7th to help clean-up the Park as part of the nationwide volunteer effort called "September 11th National Day of Service and Remembrance".
«Read the rest of this article»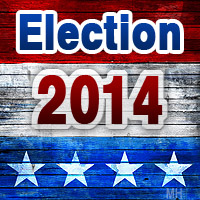 Clarksville, TN – Ward 2 Clarksville City Councilman Deanna McLaughlin officially launched her campaign for re-election after qualifying for re-election on May 28th.
McLaughlin has represented Ward 2 on the Clarksville City Council since 2007 and was re-elected to a second term in 2010. Ward 2 was redistricted in 2011 and now extends to neighborhoods to the east and west of Fort Campbell Boulevard (US 41A), neighborhoods between Saratoga and Hillsboro roads and between Cunningham Lane and Dover Road (US 79).
«Read the rest of this article»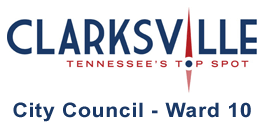 Clarksville, TN – Due to the upcoming 4th of July weekend, the city council moved its regular voting session to July 1st. It was an interesting evening.
Ordinance 7 – 2014-15 (Homeless Shelter Distance)
This ordinance proposed to shrink the distance that a homeless shelter could be located from residential properties. Currently, the distance requirement is 1000 feet. According to map inquiries by the Planning Commission, there are only four locations left in Clarksville that would allow a shelter to be at this separation requirement. «Read the rest of this article»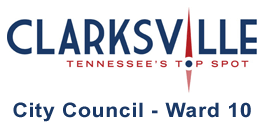 Clarksville, TN – As users of CDE telecommunications services know, there have been two total citywide failures of the system.
While these failures were found not to be the fault of CDE, it has opened a floodgate of questions by Ward 10 constituents and many other residents and business people as I have held meetings and visits throughout Clarksville. «Read the rest of this article»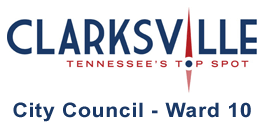 Clarksville, TN – The Clarksville City Council met in its usual first Thursday of the month regular session – Thursday, March 6th, 2014. A couple of items of interest were covered at the meeting.
The council met in an early session starting at 6:30pm to have a presentation of a "potential" new athletic complex. This presentation provided a few more details of the project that the mayor first exposed at the "State of The City" several weeks ago. «Read the rest of this article»

Nashville, TN – The Tennessee Department of Transportation (TDOT) has announced plans to install signalized crosswalks at five intersections along State Route 12 (Ashland City Highway)/US 41A (Fort Campbell Boulevard).
Clarksville City Councilwoman Deanna McLaughlin contacted TDOT with safety concerns along Fort Campbell Boulevard after several incidents involving pedestrians. «Read the rest of this article»

Montgomery County, TN – The Montgomery County Republican Party is pleased to announce that the Honorable Alberto R. Gonzales, former U.S. Attorney General, will be the Key Note Speaker at the Annual Lincoln Reagan Day Dinner on Saturday March 1st, 2014.
The event will take place at the Wilma Rudolph Event Center with Cocktail Hour (cash bar) from 5:30pm to 6:30pm with the Program and Dinner beginning at 6:30pm.
«Read the rest of this article»
Written by Deanna McLaughlin
Clarksville City Councilwoman for Ward 2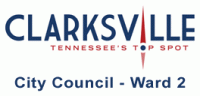 Clarksville, TN – As we celebrate the birth of Jesus, I hope that this message finds you in good health. I wanted to take a moment to wish you all a Merry Christmas and wish you the best for 2014.
I am sorry for those of you who have lost loved ones this year. Last year when my Dad passed it hit me hardest at Christmas time. I tried focus on the good memories which helped greatly. «Read the rest of this article»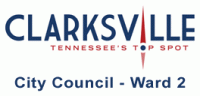 Clarksville, TN – Clarksville Councilwoman for Ward 2 Deanna McLaughlin will hold her next Town Hall meeting on Tuesday, November 5th, 2013 from 6:00pm to 6:45pm at the Kleeman Community Center located at 166 Cunningham Lane.
She will discuss the items that will be before the Clarksville City Council for a vote on Thursday November 7th, 2013. All are welcome to attend regardless of the city council ward that you live in.
It's Time to Repeal Clarksville's Good Ol' Boys' Liquor Store Permit Law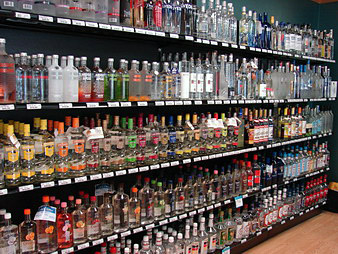 Clarksville, TN – The Tennessean recently reported that certain folks in Clarksville are questioning the merit of having a limit of only a dozen liquor stores that can be allowed to legally operate in Clarksville at any one time.
The out-dated fifty-year-old city ordinance has created an artificial market for "certificates of compliance," not to mention creating in the local liquor market an oligopoly (the market condition that exists when there are few sellers, as a result of which they can greatly influence price and other market factors).
Both the local liquor oligopoly and the market for "certificates of compliance" hurt Clarksville's local economy. «Read the rest of this article»