Topic: Deer Season
3,534 Deer Harvested in Montgomery County

Nashville, TN – Close to 165,000 deer were harvested in Tennessee during the recently completed 2014-15 seasons according to data gathered by the Tennessee Wildlife Resources Agency.
The statewide gun season concluded January 4th and the youth hunt followed on January 10th-11th. The harvest numbers range from the start of archery season on September 27th, 2014 through the final youth hunt. «Read the rest of this article»
3,562 Deer Harvested in Montgomery County

Nashville, TN – The second of the season's youth hunts, scheduled for January 12th-13th, will conclude the 2012-13 deer hunting season in Tennessee.
Youth, ages 6-16 years of age may participate. The young sportsmen must be accompanied by a non-hunting adult at least 21 years of age who must remain in a position to take control of the hunting device.
The accompanying adult must comply with fluorescent orange regulations, as specified for legal hunters. Multiple youths may be accompanied nu a single qualifying adult. «Read the rest of this article»

Nashville, TN – One of Tennessee's traditions is the annual opening of gun season for deer which falls on the Saturday before Thanksgiving. The 2012 season opens November 17th.
For the second year, sportsmen will find one continuous season that will continue through January 6th, 2013 The continuous season replaced the previously two segmented hunting seasons that were in place prior to last year. «Read the rest of this article»
October through December Worst Time For Deer-Related Crashes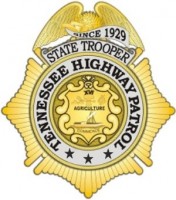 Nashville, TN – The Tennessee Highway Patrol cautions motorists to watch out for deer on or near the roadways this fall season. An increase in deer-related crashes is likely during the months of October through December due to deer mating and hunting season.
"Deer pose a danger to motorists throughout the year, but especially in the fall," THP Colonel Tracy Trott said. "November is typically the worst month for deer-related crashes. It is important to exercise caution, slow down and stay alert in areas where deer are populated."
«Read the rest of this article»

Nashville, TN – Deer hunters will take to the woods Saturday, November 20th for the traditional opening of Tennessee's first segment of gun season in all three of the state's deer hunting units, according to the Tennessee Wildlife Resources Agency (TWRA).
Again this year, the season dates for all three units (A, B & L) will be the same. The segments are November 20th – December 5th and December 18th – January 9th, 2011.
Hunters may harvest one antlered buck per day until the statewide bag limit of three is reached, including those deer harvested during archery and muzzleloader seasons. An antlered buck is a buck with an antler at least three inches long. «Read the rest of this article»

We are rapidly approaching that time of year when we see a significant increase in deer related crashes.
From January 1st – August 31st, 2010, we've had 43 deer related crashes, 11 of those occurred when vehicles swerved to avoid a deer collision, and three were injury crashes.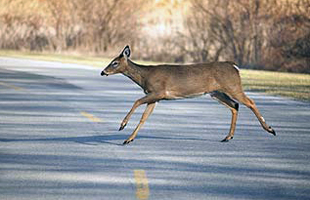 «Read the rest of this article»