Topic: Department of Veteran Affairs
Private First Class Glenn Schoenmann's body will return after 62 years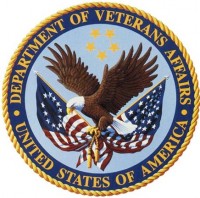 Nashville, TN – Tennessee Governor Bill Haslam and Department of Veterans Affairs Commissioner Many-Bears Grinder solemnly announce the body of Private First Class Glenn Schoenmann will finally be laid to rest after 62 years.
Schoenmann was assigned to Company M, 3rd Battalion, 31st Infantry Regiment, 7th Infantry Division in the United States Army when he was involved in the infamous Battle of Chosin Reservoir in North Korea on November 28th, 1950.
«Read the rest of this article»
On a Sunday, my 13-year-old grandson and I were on our way to the Unitarian Universalist Church to refresh ourselves spiritually. Since we were early, we detoured to the Resthaven Cemetery on the way. As we walked solemnly and respectfully among the final resting places of hundreds of people, I discussed with him death. After sharing with him about cremation, my select means of disposing of my body, and the traditional burial six feet under the sod, he turned to me and said "Papa, I'll come to visit your burial place if you have one." On that Sunday, I experienced a deeper intimacy with my grandson, Brett.
As a veteran, I have a death benefit. If I choose, my survivors could request a military funeral with a flag, firing of the volley, playing of TAPS, a Chaplain from Fort Campbell to say a few meaningful words, and a single gravestone marker. I can be buried at the new Kentucky Veterans Cemetery. These benefits are available even with the increasingly popular cremation. Every American veteran deserves such benefits, especially those killed in action. «Read the rest of this article»