Topic: Dickson Tn

Nashville, TN – During Red Cross Month in March, the American Red Cross encourages eligible donors to join in its lifesaving mission by giving blood.
Since 1943, every U.S. president has designated March as Red Cross Month to recognize how the Red Cross helps people across the country and around the world. Red Cross Month is a celebration of supporters, who are the face of the Red Cross in their communities and bring hope to people facing emergencies.
«Read the rest of this article»
Severe winter weather, flu disrupting blood donations

Nashville, TN – Winter storms and the flu don't just mean a lot of people are missing work and school – it also means they can't keep their American Red Cross blood and platelet donation appointments.
The Red Cross is urging healthy donors of all blood types to roll up a sleeve to help maintain the blood supply for patients in need.
«Read the rest of this article»

Nashville, TN – Ongoing severe winter weather has more than doubled the number of canceled American Red Cross blood drives and the resulting blood and platelet donation shortfall since earlier this month.
The Red Cross now considers the situation critical and is reissuing an urgent call for blood and platelet donors.
«Read the rest of this article»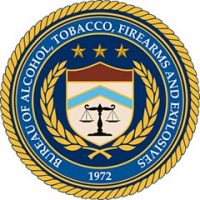 Dickson, TN – The Bureau of Alcohol, Tobacco, Firearms and Explosives (ATF) in conjunction with the Dickson Police Department and the National Shooting Sports Foundation (NSSF), the trade association for the firearms industry, are offering a reward for information leading to the arrest and conviction for those responsible for the theft of firearms from Golden Eagle Pawn, a federal firearm licensee (FFL).
On December 19th, 2017, Golden Eagle Pawn, 1836 Highway 46 South, Dickson, was burglarized and approximately 19 firearms were reported stolen to the Dickson Police Department.
«Read the rest of this article»

Clarksville, TN – Appleton's Harley Davidson hosted its annual Christmas party Saturday. Tia Suiter says this is a tradition that was started long ago by the company's founders, who believed that everyone should have a Christmas dinner.
"With us being in a military town, there are so many who don't have the opportunity to be with their family at Christmas," Suiter said. "They are serving their country, so we've continued the tradition, and it has become such a privilege for us to do this each year. We feel this is a gift that we can provide to our community."
«Read the rest of this article»
Donors of all blood types urged to give blood, platelets this holiday season

Nashville, TN – The American Red Cross is urging eligible donors to give more life to patients now and into the new year by giving blood or platelets.
Donations decline during the time between Thanksgiving and New Year's Day when busy holiday schedules cause regular donors to be less available to give and many blood drives may be canceled due to severe winter storms.
«Read the rest of this article»
Think outside the Gift Box: Donate Blood and Give More Life

Nashville, TN – The best gifts can't be bought in a store. The American Red Cross urges eligible donors to give more life by giving blood this December.
Alison Wissen knows the power of blood donations. She received 22 units of blood products after experiencing complications during childbirth. "I truly owe my life to blood donors," she said. "Even the skilled hands of my surgeons could not have saved me without the blood." Because of blood and platelet donors, Wissen will celebrate the holidays with her three children and husband.
«Read the rest of this article»
Mobile and online tools help make donating blood and platelets more convenient

Nashville, TN – The holidays are known for the giving spirit and a hectic pace. This holiday season, the American Red Cross is sharing three ways to give the gift of life in less time.
At this time of year many regular blood and platelet donors delay giving due to busy schedules– but the need for blood remains.
«Read the rest of this article»
Clarksville's Billy Dunlop Park to be restocked on January 6th and February 1st, 2018

Nashville, TN – The Tennessee Wildlife Resources Agency has announced its 2017-18 winter trout stocking schedule. TWRA plans to release approximately 90,000 rainbow trout into Tennessee waters from December through March.
The program provides numerous close to home trout fishing opportunities for anglers during the winter months. These fisheries also provide a great opportunity to introduce children or first-time anglers to fishing.
«Read the rest of this article»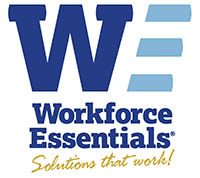 Clarksville, TN – Lightweight Innovations for Tomorrow (LIFT), a Manufacturing USA national innovation institute — in partnership with the National Institute for Metalworking Skills (NIMS), Amatrol, the Tennessee Department of Labor & Workforce Development, and Gene Haas Foundation — announced the launch of "Operation Next" – a new model for equipping separating military personnel with the skills and credentials needed for the most in-demand advanced manufacturing civilian careers in the country.
«Read the rest of this article»