Topic: Dickson Tn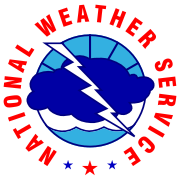 Nashville, TN – The National Weather Service (NWS) reports a powerful storm system will approach Clarksville-Montgomery County as well as Middle Tennessee tonight. A tightening pressure gradient will cause southeast winds to increase to 15 to 25 mph with a few gusts up to 35 mph by this evening.
You can expect moderate to heavy rain to settle in over the area for at least 3 to 6 hrs. Ponding of water will be likely and motorists should slow down and avoid crossing areas where water covers the road. Many areas will likely see between one and two inches of rainfall.
«Read the rest of this article»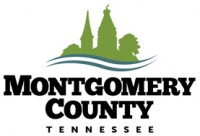 Montgomery County, TN – Montgomery County Government and Workforce Essentials are pleased to announce they are the recipients of a grant from the Tennessee Department of Labor to establish a Fort Campbell Soldier Transition and Local Retention Program.
This two-year grant, in the amount of $245,800.00, will provide a Fort Campbell Soldier Transition Program Coordinator position, along with all program expenses so the program can be offered at no cost to participants. «Read the rest of this article»

Nashville, TN – The American Red Cross encourages eligible donors to give blood before the holiday season is in full swing.
Blood donations often decline from Thanksgiving to New Year's Day when holiday festivities pull people away from their donation appointments. This often causes a drop in the blood available for patients. Donations are needed in the weeks leading up to the holidays to help offset this seasonal decline.
«Read the rest of this article»
Red Cross encourages eligible donors to give during National Preparedness Month

Nashville, TN – The American Red Cross encourages eligible donors to help their communities prepare for emergencies by giving blood during National Preparedness Month this September.
Becoming a regular blood donor is one way to help ensure communities are prepared for any emergency, including those where blood transfusions are needed. The Red Cross also encourages the public to get prepared by making a disaster plan for their homes or work places.
«Read the rest of this article»
Red Cross partnership with 9/11 Day encourages people to give blood to honor those lost on 9/11

Nashville, TN – The American Red Cross is partnering with 9/11 Day to offer individuals a chance to help others and commemorate the events of September 11th by giving blood or platelets or volunteering their time with the Red Cross.
9/11 Day was launched in 2002 as an annual day of service to honor the victims and heroes of September 11th.
«Read the rest of this article»
Austin Peay (0-0) vs. Mercer (0-0)
September, 5th, 2015 | 4:00pm CDT
Clarksville, TN | Governors Stadium

Clarksville, TN – It's finally here.
Austin Peay State University football team begins its 2015 regular season campaign 4:00pm, Saturday, when the Govs host Mercer at Governors Stadium—the first time Austin Peay has opened the regular season at home since 2010.
Entering head coach Kirby Cannon's third season, a still-youthful Austin Peay squad looks to pull the Governors out of a tailspin that's seen them in the Ohio Valley Conference cellar for the better part of the decade.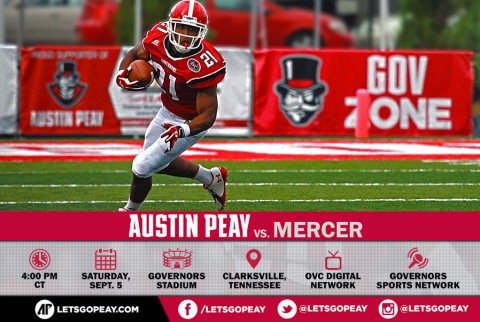 «Read the rest of this article»
Restaurant locations donate funds raised during 'Paws for Carside' promotion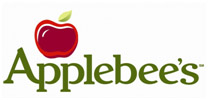 Hazard, KY – Woodland Group, Inc. (WGI), an Applebee's franchise group in Tennessee and Kentucky, raised $14,075 during their 13th annual "Paws for Carside" promotion, which ran from April 27th through May 23rd. Funds raised from the promotion are being donated to select local animal shelters.
During Paws for Carside, 10 percent of all Carside To-Go sales every Monday and Tuesday were donated to various animal charities working to care and find good homes for animals in need. Each location contributed to a charity of choice. «Read the rest of this article»
"Saving Lives Never Looked So Good" campaign planned to encourage September donations

Nashville, TN – The American Red Cross and Sport Clips Haircuts are teaming up to offer a free haircut coupon to those who come out to donate blood or platelets during September.
"We are pleased to partner with Sport Clips Haircuts in September nationwide, and through their generosity, offer a coupon for a free haircut to thank our amazing volunteer blood donors for their lifesaving gift to help patients in need," said Donna M. Morrissey, director of national partnerships, Red Cross Biomedical Services.
«Read the rest of this article»
The extension campus of TCAT Dickson welcomes the community to tour its new facility

Clarksville, TN – Tennessee College of Applied Technology (TCAT) – Dickson is pleased to announce that it is hosting a grand opening event for its Clarksville extension campus.
The event, being held at 135 International Boulevard. in Clarksville on Tuesday, August 4th, 2015 from 11:00am – 1:00pm, is an opportunity for all to come and view the new facility, the upgraded equipment, and to the meet faculty and staff.
«Read the rest of this article»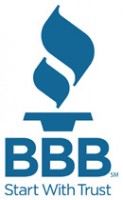 Clarksville, TN – The Better Business Bureau (BBB) warns area businesses of the practices of VIP Community Health & Wellness Physicians Directory, owned and operated by Johnny Randles, also known as John Edward Randles, Jr.
The company does not have a physical location and uses PO Box 3, Old Hickory, TN 37138 as a business address, phone numbers are 423.414.5082 and 423.710.2479.
BBB has received complaints from businesses in Clarksville, Dickson, Hermitage and the Chattanooga area stating they contracted and paid in advance $900.00 – $1,120 for advertising in a directory that would be distributed to area clinics and hospitals. «Read the rest of this article»