Topic: Dickson Tn
Restaurant locations donate funds raised during 'Paws for Carside' promotion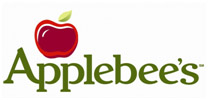 Hazard, KY – Woodland Group, Inc. (WGI), an Applebee's franchise group in Tennessee and Kentucky, raised $14,075 during their 13th annual "Paws for Carside" promotion, which ran from April 27th through May 23rd. Funds raised from the promotion are being donated to select local animal shelters.
During Paws for Carside, 10 percent of all Carside To-Go sales every Monday and Tuesday were donated to various animal charities working to care and find good homes for animals in need. Each location contributed to a charity of choice. «Read the rest of this article»
"Saving Lives Never Looked So Good" campaign planned to encourage September donations

Nashville, TN – The American Red Cross and Sport Clips Haircuts are teaming up to offer a free haircut coupon to those who come out to donate blood or platelets during September.
"We are pleased to partner with Sport Clips Haircuts in September nationwide, and through their generosity, offer a coupon for a free haircut to thank our amazing volunteer blood donors for their lifesaving gift to help patients in need," said Donna M. Morrissey, director of national partnerships, Red Cross Biomedical Services.
«Read the rest of this article»
The extension campus of TCAT Dickson welcomes the community to tour its new facility

Clarksville, TN – Tennessee College of Applied Technology (TCAT) – Dickson is pleased to announce that it is hosting a grand opening event for its Clarksville extension campus.
The event, being held at 135 International Boulevard. in Clarksville on Tuesday, August 4th, 2015 from 11:00am – 1:00pm, is an opportunity for all to come and view the new facility, the upgraded equipment, and to the meet faculty and staff.
«Read the rest of this article»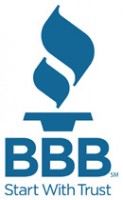 Clarksville, TN – The Better Business Bureau (BBB) warns area businesses of the practices of VIP Community Health & Wellness Physicians Directory, owned and operated by Johnny Randles, also known as John Edward Randles, Jr.
The company does not have a physical location and uses PO Box 3, Old Hickory, TN 37138 as a business address, phone numbers are 423.414.5082 and 423.710.2479.
BBB has received complaints from businesses in Clarksville, Dickson, Hermitage and the Chattanooga area stating they contracted and paid in advance $900.00 – $1,120 for advertising in a directory that would be distributed to area clinics and hospitals. «Read the rest of this article»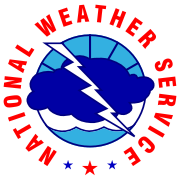 Nashville, TN – The National Weather Service in Nashville Tennessee has issued a flash flood warning for Eastern Houston County, Cheatham County, Western Hickman County, Humphreys County, Dickson County, Northeastern Perry County, and Southern Montgomery County in Middle Tennessee until midnight CDT.
Be especially cautious at night when it is harder to recognize the dangers of flooding.
«Read the rest of this article»
Jeffery Archie and Zach Parker from Paris, TN win 21st Annual Governors Bass Tournament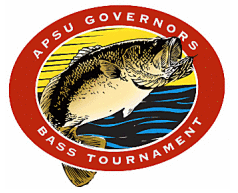 Buchanan, TN – The 21st annual Austin Peay State University Governors Bass Tournament was held in the rain Saturday, May 16th on Kentucky Lake. Boats launched from Paris Landing State Park at 6:00am. There were 212 boats registered for the event and 200 competed for the $12,000 in prize money.
The weather was clear some but mainly held to a steady rain for most of the day with periods of light drizzle. Despite the conditions, the fishermen were in high spirits at the start of the event.
«Read the rest of this article»
APSU Sports Information

Muscle Shoals, AL – Birdies were not to be found by Austin Peay State University men's golf team, Sunday, during the final round of the 2015 Ohio Valley Conference golf championship. As a result, the Governors were denied their ninth OVC championship.
«Read the rest of this article»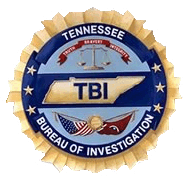 Nashville, TN – Special Agents from the Tennessee Bureau of Investigation have arrested and charged a Dickson man accused of soliciting a crime victim's father and offering to murder his child's killer.
On Monday, while conducting the investigation into last week's double homicide in Dickson, TBI Agents received information that Jamey Earl Donegan had approached the family of one of the homicide victims and offered himself for hire to murder their child's killer in exchange for money.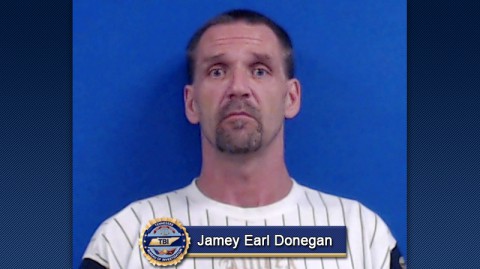 «Read the rest of this article»
Hears Restructured Remediation Success Story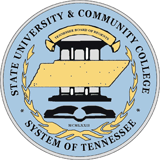 Cookeville, TN – Tennessee Board of Regents colleges are improving success rates for students who come to campus requiring remedial support.
Members of the Tennessee Board of Regents received the news during a report on academic initiatives at the Board's quarterly meeting on the campus of Tennessee Tech University today.
A pilot program involving almost 1,000 students that began at nine community colleges last year helped the colleges improve students' successful pass rate of the required freshman math course from about 10 percent to 62 percent overall, and in freshman writing from 30 percent to 74 percent. «Read the rest of this article»
APSU Sports Information

Glencoe, AL – Emily Dickinson once said "Fame is a fickle food upon a shifting plate." Or as Tom Watson once said, "If you want to increase your success rate, double your failure rate."
Chris Baker found out Tuesday exactly what Dickinson and Watson were talking about.
«Read the rest of this article»