Topic: diet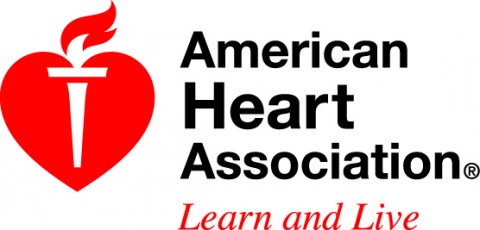 Dallas, TX – Popular commercial diets can help you lose some weight in the short term, but keeping the weight off after the first year and the diet's impact on heart health are unclear, according to a study published in Circulation: Cardiovascular Quality and Outcomes, an American Heart Association journal.
Nearly 70 percent of American adults are overweight or obese – and therefore at higher risk for health problems such as heart disease, stroke, high blood pressure and diabetes. Whether a diet will be effective is an important public health question. «Read the rest of this article»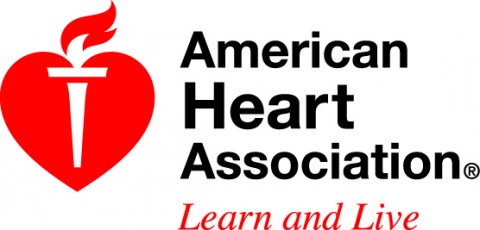 Dallas, TX –  Eating Mediterranean or DASH-style diets, regularly engaging in physical activity and keeping your blood pressure under control can lower your risk of a first-time stroke, according to updated AHA/ASA guideline published in the American Heart Association's journal Stroke.
"We have a huge opportunity to improve how we prevent new strokes, because risk factors that can be changed or controlled — especially high blood pressure — account for 90 percent of strokes," said James Meschia, M.D., lead author of the study and professor and chairman of neurology at the Mayo Clinic in Jacksonville, Florida.
«Read the rest of this article»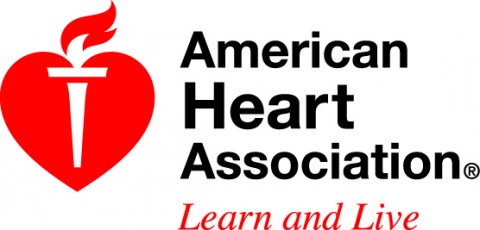 Dallas, TX – Good news, bad news: The amount of trans fats we eat has declined over the last 30 years, but we're still consuming more than recommended.
In a study reported in the Journal of the American Heart Association, researchers reviewed results from a series of six surveys as part of the Minnesota Heart Survey in 1980-2009.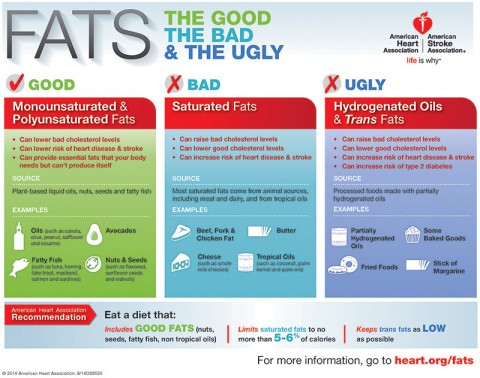 «Read the rest of this article»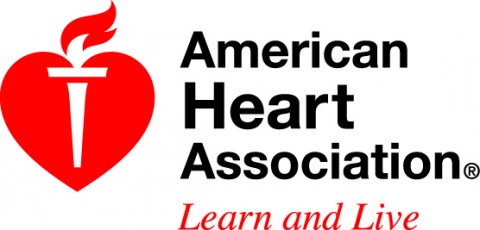 San Francisco, CA – Restricting calories may improve obstructive sleep apnea and reduce high blood pressure in obese adults, according to a study presented at the American Heart Association's High Blood Pressure Research Scientific Sessions 2014.
People with sleep apnea may experience pauses in breathing five to 30 times per hour or more while sleeping. It prevents restful sleep and is associated with high blood pressure, arrhythmia (abnormal heart rhythm), stroke and heart failure.
«Read the rest of this article»
"I Love You Salt, But You're Breaking My Heart" campaign encourages people to pledge to reduce sodium, to lower risk for heart problems, stroke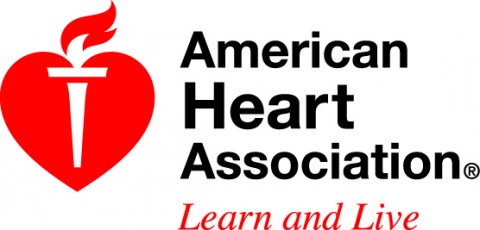 Nashville, TN – Take the pledge – to reduce your salt intake. It may save your life.
Americans eat too much salt, and most have no idea how much they are eating, according to new consumer research by the American Heart Association.
Nearly all of the 1,000 people surveyed by the American Heart Association (97 percent) either underestimated or could not estimate how much sodium they eat every day. Too much sodium in the diet can increase risk for high blood pressure, stroke, heart disease and other major health problems.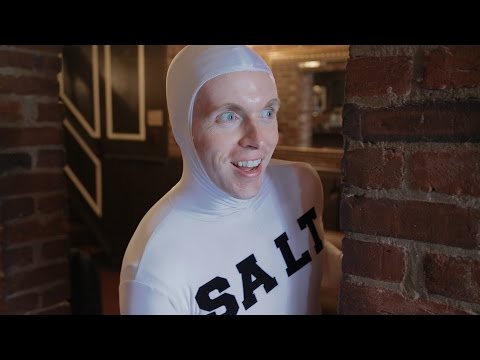 «Read the rest of this article»
Vanderbilt one of four major institutions in network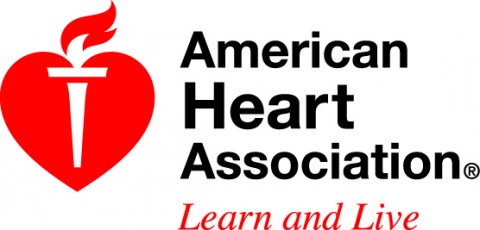 Dallas, TX – Four major institutions are banding together in a new research network aimed at preventing heart disease and stroke, the two leading causes of death in the world.
The Strategically Focused Prevention Research Network Centers — funded by a $15 million grant from the American Heart Association — is designed to help people live longer, healthier lives. «Read the rest of this article»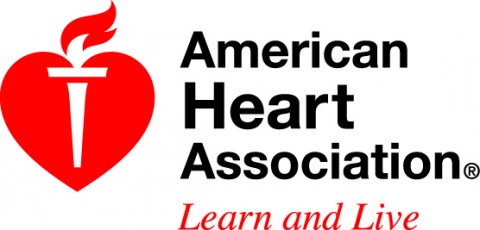 Baltimore, MD – Non-obstructive coronary artery disease was associated with a 28 to 44 percent increased risk of a major adverse cardiac event such as a heart attack or death, in a new study presented at the American Heart Association's Quality of Care and Outcomes Research 2014 Scientific Sessions.
Non-obstructive CAD damages the walls of the heart's blood vessels, but doesn't result in decreased blood flow or symptoms so it's generally been considered to be a low-risk condition.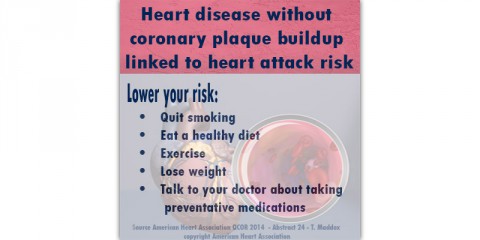 «Read the rest of this article»
American Heart Association Rapid Access Journal Report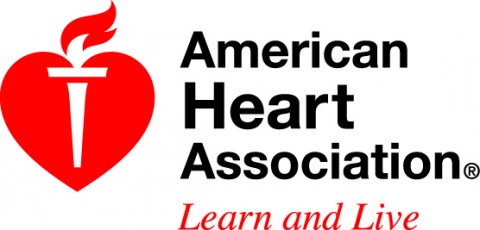 Dallas, TX – The risk of stroke may be much higher in people with insomnia compared to those who don't have trouble sleeping, according to new research in the American Heart Association journal Stroke.
The risk also seems to be far greater when insomnia occurs as a young adult compared to those who are older, said researchers who reviewed the randomly-selected health records of more than 21,000 people with insomnia and 64,000 non-insomniacs in Taiwan.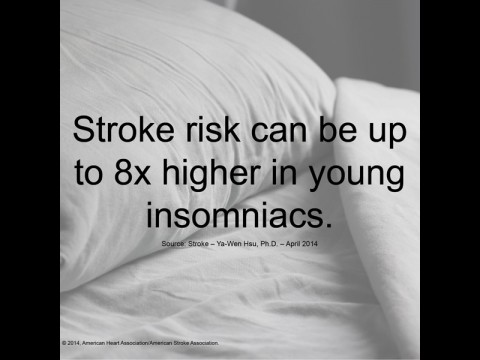 «Read the rest of this article»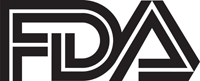 Silver Spring, MD – More than decade ago, a sea change began in the American diet, with consumers starting to avoid foods with trans fat and companies responding by reducing the amount of trans fat in their products.
This evolution began when FDA first proposed in 1999 that manufacturers be required to declare the amount of trans fat on Nutrition Facts labels because of public health concerns. That requirement became effective in 2006.
«Read the rest of this article»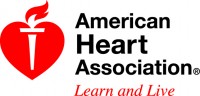 Dallas, TX - Healthcare providers should treat unhealthy behaviors as aggressively as they treat high blood pressure, cholesterol and other heart disease risk factors, according to an American Heart Association science advisory published in Circulation.
"We're talking about a paradigm shift from only treating biomarkers — physical indicators of a person's risk for heart disease — to helping people change unhealthy behaviors, such as smoking, unhealthy body weight, poor diet quality and lack of physical activity," said Bonnie Spring, Ph.D., lead author of the statement and a professor of preventive medicine and psychiatry and behavioral sciences at Northwestern University in Chicago.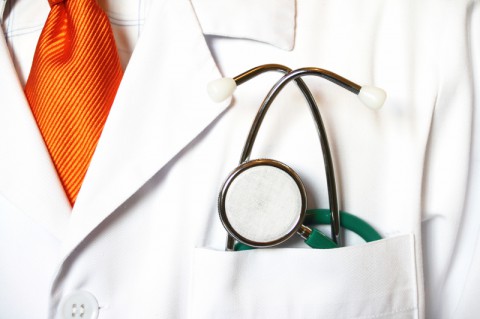 «Read the rest of this article»