Topic: diet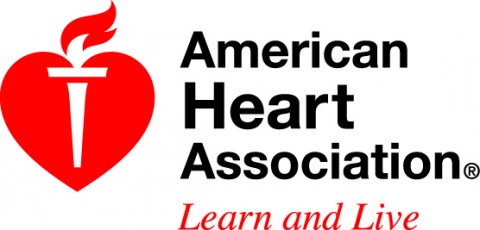 San Francisco, CA – Restricting calories may improve obstructive sleep apnea and reduce high blood pressure in obese adults, according to a study presented at the American Heart Association's High Blood Pressure Research Scientific Sessions 2014.
People with sleep apnea may experience pauses in breathing five to 30 times per hour or more while sleeping. It prevents restful sleep and is associated with high blood pressure, arrhythmia (abnormal heart rhythm), stroke and heart failure.
«Read the rest of this article»
"I Love You Salt, But You're Breaking My Heart" campaign encourages people to pledge to reduce sodium, to lower risk for heart problems, stroke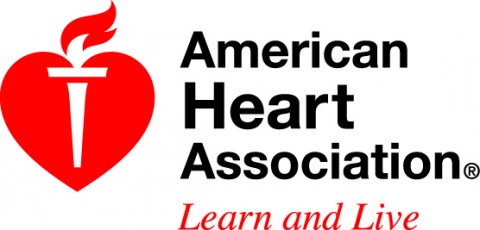 Nashville, TN – Take the pledge – to reduce your salt intake. It may save your life.
Americans eat too much salt, and most have no idea how much they are eating, according to new consumer research by the American Heart Association.
Nearly all of the 1,000 people surveyed by the American Heart Association (97 percent) either underestimated or could not estimate how much sodium they eat every day. Too much sodium in the diet can increase risk for high blood pressure, stroke, heart disease and other major health problems.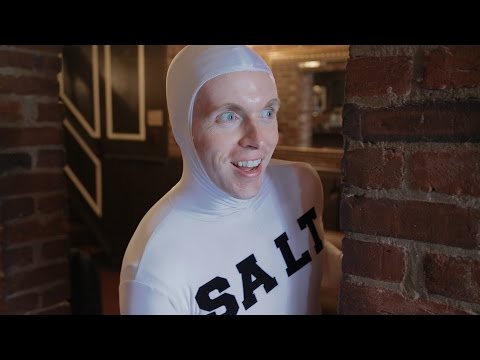 «Read the rest of this article»
Vanderbilt one of four major institutions in network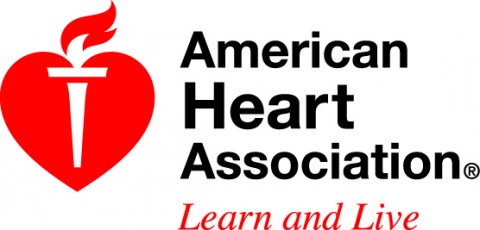 Dallas, TX – Four major institutions are banding together in a new research network aimed at preventing heart disease and stroke, the two leading causes of death in the world.
The Strategically Focused Prevention Research Network Centers — funded by a $15 million grant from the American Heart Association — is designed to help people live longer, healthier lives. «Read the rest of this article»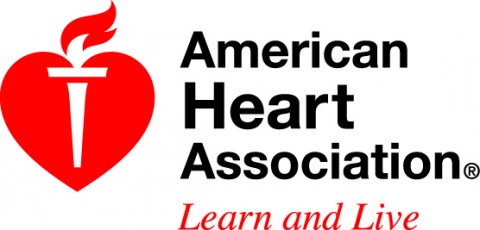 Baltimore, MD – Non-obstructive coronary artery disease was associated with a 28 to 44 percent increased risk of a major adverse cardiac event such as a heart attack or death, in a new study presented at the American Heart Association's Quality of Care and Outcomes Research 2014 Scientific Sessions.
Non-obstructive CAD damages the walls of the heart's blood vessels, but doesn't result in decreased blood flow or symptoms so it's generally been considered to be a low-risk condition.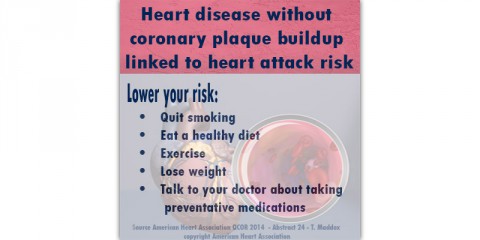 «Read the rest of this article»
American Heart Association Rapid Access Journal Report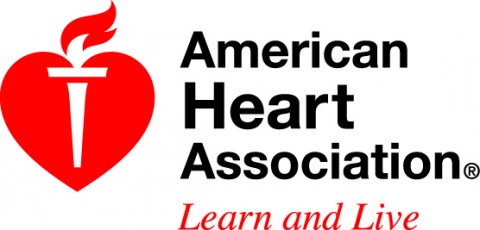 Dallas, TX – The risk of stroke may be much higher in people with insomnia compared to those who don't have trouble sleeping, according to new research in the American Heart Association journal Stroke.
The risk also seems to be far greater when insomnia occurs as a young adult compared to those who are older, said researchers who reviewed the randomly-selected health records of more than 21,000 people with insomnia and 64,000 non-insomniacs in Taiwan.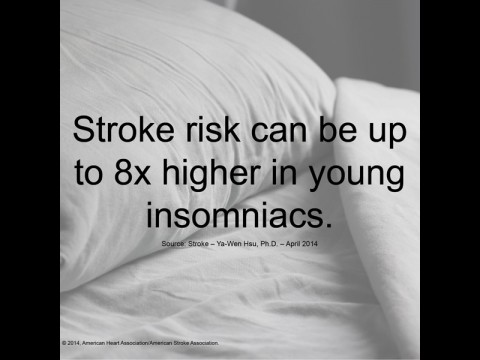 «Read the rest of this article»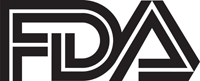 Silver Spring, MD – More than decade ago, a sea change began in the American diet, with consumers starting to avoid foods with trans fat and companies responding by reducing the amount of trans fat in their products.
This evolution began when FDA first proposed in 1999 that manufacturers be required to declare the amount of trans fat on Nutrition Facts labels because of public health concerns. That requirement became effective in 2006.
«Read the rest of this article»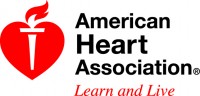 Dallas, TX - Healthcare providers should treat unhealthy behaviors as aggressively as they treat high blood pressure, cholesterol and other heart disease risk factors, according to an American Heart Association science advisory published in Circulation.
"We're talking about a paradigm shift from only treating biomarkers — physical indicators of a person's risk for heart disease — to helping people change unhealthy behaviors, such as smoking, unhealthy body weight, poor diet quality and lack of physical activity," said Bonnie Spring, Ph.D., lead author of the statement and a professor of preventive medicine and psychiatry and behavioral sciences at Northwestern University in Chicago.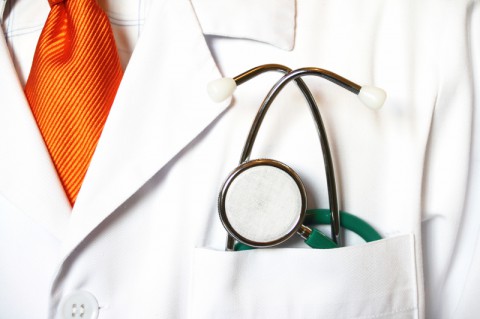 «Read the rest of this article»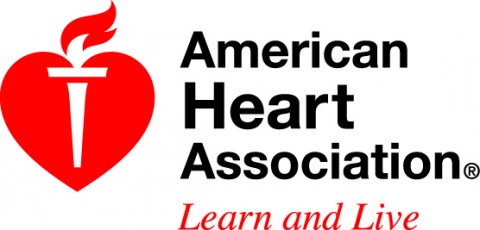 Dallas, TX – The risk of elevated blood pressure among children and adolescents rose 27 percent during a thirteen-year period, according to new research in the American Heart Association journal Hypertension.
Higher body mass, larger waistlines and eating excess sodium may be the reasons for the elevated blood pressure readings, researchers said.
High blood pressure is a risk factor for stroke, heart disease and kidney failure — accounting for about 350,000 preventable deaths a year in the United States.
«Read the rest of this article»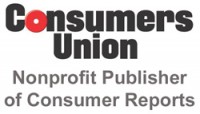 Washington, D.C. – Consumers Union, the public policy and advocacy division of Consumer Reports, today sent a letter to the Food and Drug Administration (FDA) to express "deep concern" about the delays in the FDA's work to limit consumers' exposure to arsenic through food and beverages.
The group wrote, "We strongly urge the Agency to do all it can to ensure the release of its final guidance on arsenic in fruit juice so that consumers can begin to reduce their exposure to this contaminant.  We also urge the Agency to publicly release the results of its arsenic testing of 1,000 rice and rice product samples.  The release of these data will add to our understanding of consumer exposure to arsenic in rice, and we hope that it will also form the basis for FDA action to reduce the amount of arsenic in our diets." «Read the rest of this article»
Remedies that can help heal and those not worth the money

Yonkers, NY – There's no cure for a sunburn, but there are ways to minimize the misery.  The July 2013 issue of ShopSmart magazine, from Consumer Reports, highlights effective treatments that can help heal after a sunburn and identifies products to avoid when scorched by the sun.
"Don't get burned twice!" said Lisa Lee Freeman, editor-in-chief of ShopSmart.  "Some sunburn products may do more harm than good."
«Read the rest of this article»