Topic: Dillard's
New Musical Playgroup Offered for Toddlers at Governor's Square Mall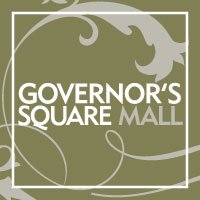 Clarksville, TN – There's a new musical playgroup program for toddlers at Governor's Square Mall that is being offered by Jam with Jamie and Friends and HIP Events on Tuesdays at 11:00am and 1:00pm in the Community Room. The Community Room is located at the Main Entrance next to GNC.
Jam with Jamie and Friends is a group of children's musicians who provide musical entertainment for playgroups and birthday parties. They provide interactive jam sessions with all the classic kid favorites and oldies, rock, and top 40 tunes.
«Read the rest of this article»
Spring & Prom Fashion Shows (March 21st) to Showcase Stores such as Dillard's, Maurices, Charlotte Russe, Buckle and more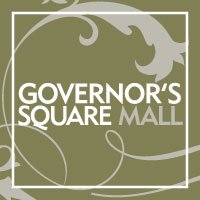 Clarksville, TN – Visit Governor's Square Mall this Saturday for an afternoon full of fashion and fun! The Prom Fashion Show will start at 3:00pm in front of Dick's Sporting Goods and will feature prom dresses from Dillard's.
The Spring Fashion Show will begin immediately after and will feature clothing from Belk, Gap, maurices, Charlotte Russe, Buckle, and Vanity. The shows will be hosted by Spangler Entertainment. «Read the rest of this article»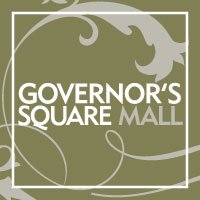 Clarksville, TN – Governor's Square Mall will be opening all mall doors beginning at 6:00pm on Thursday, November 27th, 2014. The majority of mall stores will be open by 8:00pm. There will be giveaways, prizes and entertainment starting at 8:00pm.
The first 1,000 people at the main entrance beginning at 8:00pm will receive a free reusable tote bag. Shoppers can register between 8:00pm – Midnight to win a $250.00 mall gift card. Winner will be announced at midnight in Dick's Sporting Goods Court (must be present to win). «Read the rest of this article»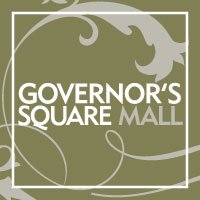 Clarksville, TN – The Fall Bridal & Celebrations Fair, presented by Harrison's Innovative Promotions and Governor's Square Mall, will take place Sunday, September 14th from noon – 4:00pm.
This free bridal event will showcase unique vendors and exhibitors to help prospective brides and grooms prepare for their big event!
Music will be provided by harpist Brittany Burns, Brio String Ensemble and the Grace Notes Youth String Orchestra. Daddy's Girl Catering and Canyon Road will offer samples of their menu items. «Read the rest of this article»

Clarksville, TN – Nearly 40 golfers competed in the Inaugural School Resource Officer/Reserve Golf Scramble Friday morning at Swan Lake Golf Course.
The team taking home first place were Tom Daugherty, Lewis Boyd, Ed Fowler, Ronald Lott, with second place going to Brian Prentice, Ron Farley, Ray Johnson, Pat Vaden and the team to take third was Joey Henicle, Travis Hanley, Stephen Sewell, Matt Jeffers.
«Read the rest of this article»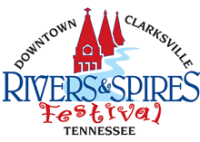 Clarksville, TN – The City of Clarksville is holding the 12th annual Rivers and Spires Festival in Historic Downtown Clarksville Tennessee this weekend. Running Thursday, April 24th through Saturday, April 26th. The Festival promises to be bigger and better than ever!
With the arrival of spring each year Clarksvillians began to look forward to this three-day long musical extravaganza. The Festival will be headlined on Saturday night by ACM and CMA award-nominated country musician Randy Houser. He will perform some of his biggest hits, including "Goodnight Kiss", "How Country Feels", "Boots On" and "Runnin' Outta Moonlight," this will make for a concert you do not want to miss.
«Read the rest of this article»
Special Holiday Activities All Month Long at Governor's Square Mall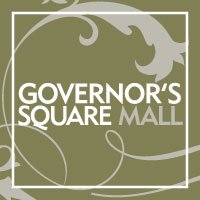 Clarksville, TN – Scotto Pizza is hosting a Holiday Pizza Party with Santa on Saturday, December 21st at 11:00am in the Food Court. Santa will be visiting with guests from 11:00am–11:30am.
The pizza party includes two meal options and each child will receive a Captain McFinn holiday coloring book. Tickets ($5.00) are available at the Customer Service Center by Dillard's.
Meal options include either a slice of pizza, fries and a 16oz soda, or two slices of pizza and a 16oz soda. Tickets must be purchased by Wednesday, December 18th. «Read the rest of this article»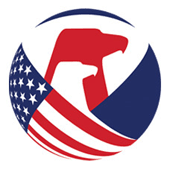 Washington, D.C. – Cuisinart has recalled their 7-cup food processors because the blade can loosen and possible hit and break the cover to the processor. Broken pieces can hit consumers posing a laceration hazard.
Consumers should stop using this product unless otherwise instructed. It is illegal to resell or attempt to resell a recalled consumer product.
«Read the rest of this article»
Military Appreciation Weekend (October 12th-13th) To Include Special Military Offers, Fantastic Giveaways And Meet And Greet With Tennessee Titans Cheerleaders!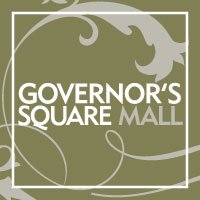 Clarksville, TN – Governor's Square Mall will be hosting Military Appreciation Weekend Saturday, October 12th – Sunday, October 13th.
Active duty and retired military members and their families are asked to show their military I.D. at the Customer Service Center in front of Dillard's where they will be issued a special shopping pass.
This shopping pass will entitle shoppers to certain discounts available throughout the weekend at participating retailers.
«Read the rest of this article»
Interested Students are asked to bring Application and copy of most recent Grades to Interviews May 11th in the Food Court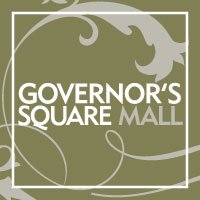 Clarksville, TN – Governor's Square Mall is looking for approximately 20 high school students interested in participating in the 2013-2014 Fashion Advisory Board (FAB).
The Fashion Advisory Board is made up of high school students who have a passion for fashion, retail and marketing. The program is open to any current high school students with a minimum 3.0 GPA.
As a member of the Fashion Advisory Board students will represent Governor's Square Mall in an ambassador-like position. «Read the rest of this article»