Topic: Dinosaurs
Written by Ashley Hume and Patrick Lynch
NASA's Goddard Space Flight Center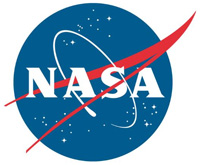 Greenbelt, MD – A slab of sandstone discovered at NASA's Goddard Space Flight Center contains at least 70 mammal and dinosaur tracks from more than 100 million years ago, according to a new paper published January 31st in the journal Scientific Reports. The find provides a rare glimpse of mammals and dinosaurs interacting.
The tracks were discovered by Ray Stanford — a local dinosaur track expert whose wife, Sheila, works at Goddard. After dropping off Sheila at work one day in 2012, Stanford spotted an intriguing rock outcropping behind Shelia's building on a hillside. Stanford parked his car, investigated, and found a 12-inch-wide dinosaur track on the exposed rock.
«Read the rest of this article»

Nashville, TN – On August 19th, 2017, Adventure Science Center will open Nashville's first, large-scale, public, virtual reality installation with custom-designed experiences created in partnership with Nashville developers, BlackBox Simulations. The VR experience features cutting-edge technology that tracks a user's physical position.
This allows the user complete freedom to explore a truly immersive experience. Guests who've purchased indoor tickets for the Music City Solar Eclipse Festival & Viewing Party on August 19th, 20th, or 21st will be the first to experience the new VR installation and will have exclusive access on those days.
«Read the rest of this article»

Clarksville, TN – In 1871, geologist Ferdinand Hayden led the first federally funded geological survey into the Yellowstone region of northwestern Wyoming.
His findings, along with the work of his survey team, were instrumental in convincing Congress to establish Yellowstone as the first U.S. National Park, but a new book by Dr. Jack Deibert, Austin Peay State University professor of geology, sheds light on the historical significance of Hayden's earlier journey into this region.
«Read the rest of this article»

Clarksville, TN – Despite how the old saying goes, at Austin Peay State University, those who can really do teach.
Assistant professor of animation Scott Raymond recently came to APSU following a successful career in computer animation, working for DreamWorks Animation on recent films, including "Kung Fu Panda 3," "Home," "Penguins of Madagascar" and "Mr. Peabody and Sherman."
«Read the rest of this article»
Written by Tony Phillips
Science at NASA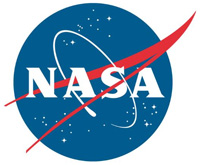 Washington, D.C. – NASA's Lunar Reconnaissance Orbiter (LRO) has provided researchers strong evidence the moon's volcanic activity slowed gradually instead of stopping abruptly a billion years ago. Scores of distinctive rock deposits observed by LRO are estimated to be less than 100 million years old.
This time period corresponds to Earth's Cretaceous period, the heyday of dinosaurs. Some areas may be less than 50 million years old.
"This finding is the kind of science that is literally going to make geologists rewrite the textbooks about the moon," said John Keller, LRO project scientist at NASA's Goddard Space Flight Center in Greenbelt, Maryland.
«Read the rest of this article»
Written by Dr. Tony Phillips
Science at NASA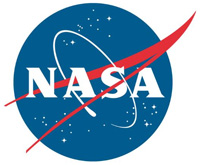 Washington, D.C. – Over the years, the spacefaring nations of Earth have sent dozens of probes and rovers to explore Mars.  Today there are three active satellites circling the red planet while two rovers, Opportunity and Curiosity, wheel across the red sands below. Mars is dry, barren, and apparently lifeless.
Soon, those assets could find themselves exploring a very different kind of world.
«Read the rest of this article»
Written by Dr. Tony Phillips
Science at NASA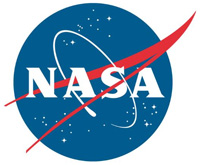 Washington, D.C. – For eons, Earth has felt the tremors of asteroids striking our planet. From the extinction of the dinosaurs 65 million years ago to the felled forests around Tunguska in 1908, the space rocks keep coming.
This week, Earth strikes back. When asteroid 2014 DA14 makes a record close approach to our planet on February 15th, the space rock could be the one feeling tremors.
«Read the rest of this article»
Written by Karl B. Hille
NASA's Goddard Space Flight Center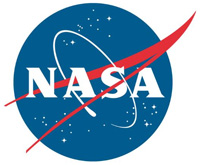 Greenbelt, MD – A grouping of 110 to 112 million-year-old dinosaur footprints pressed into mud from the Cretaceous Period have now been safely moved from their original setting on the grounds of NASA's Goddard Space Flight Center in Greenbelt, MD.
Until further scientific study is possible, the footprints, now wrapped in protective material, will be stored on the Goddard campus.
«Read the rest of this article»
Written by Whitney Clavin
Jet Propulsion Laboratory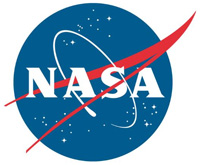 Pasadena, CA – Observations from NASA's Wide-field Infrared Survey Explorer (WISE) mission indicate the family of asteroids some believed was responsible for the demise of the dinosaurs is not likely the culprit, keeping open the case on one of Earth's greatest mysteries.
While scientists are confident a large asteroid crashed into Earth approximately 65 million years ago, leading to the extinction of dinosaurs and some other life forms on our planet, they do not know exactly where the asteroid came from or how it made its way to Earth. A 2007 study using visible-light data from ground-based telescopes first suggested the remnant of a huge asteroid, known as Baptistina, as a possible suspect.
«Read the rest of this article»