Topic: DirecTV
Customers Can Access Award-Winning High-Speed Internet and TV Services from AT&T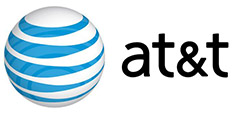 Clarksville, TN – More residents in Montgomery County near Clarksville and east of Indian Mound now have access to high-speed Internet services with the expansion of AT&T1 U-verse® High Speed Internet to more than 480 new locations in the area.
AT&T is making the Internet service available to area consumers and small businesses to provide the most integrated, seamless and smart entertainment experience delivered to almost any screen, anywhere and anytime.
«Read the rest of this article»
APSU Sports Information

Birmingham, AL – The Southeastern Conference Network announced Thursday televised game times for the 2015 football season's first three weekends and Austin Peay State University will travel to Vanderbilt Saturday, September 19th, for a 3:00pm contest at Vanderbilt Stadium.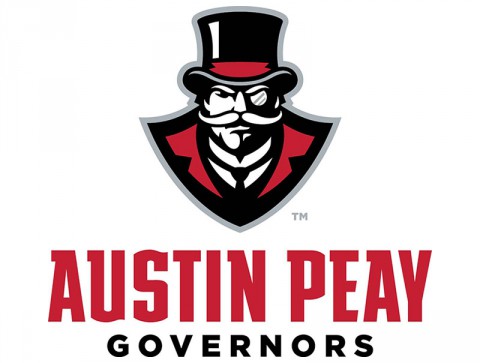 «Read the rest of this article»
First Tennessee Park Will Be One Of Ten Ballparks To Host Minor League Baseball's Game Of The Week On CBS Sports Network This Summer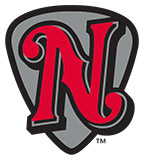 Nashville, TN – The national spotlight will shine on Music City and the newly-constructed First Tennessee Park on Thursday, June 4th, when the Nashville Sounds' 7:05pm game against the Salt Lake Bees is aired on CBS Sports Network as part of Minor League Baseball's National Game Of The Week schedule.
"This is further evidence of what First Tennessee Park can do to enhance the entire profile of the city of Nashville," said Sounds COO and General Manager Garry Arthur. "We are anxious to be able to show off the ballpark to a national audience."
«Read the rest of this article»
APSU Sports Information Office

Brentwood, TN – Austin Peay State University's February 21st men's basketball contest at Murray State will be one of seven Ohio Valley Conference contests to air exclusively on CBS Sports Network this season.
The Govs-Racers contest, called the OVC's Best Rivalry on many fronts, will be a 1:00pm contest at CFSB Center. Last season's Governors-Racers game in Clarksville, January 31st, also was telecast by the CBS Sports Network. More than 4,000 spectators watched the contest.
«Read the rest of this article»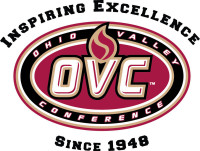 Brentwood, TN – The Ohio Valley Conference announced its slate of Conference games across ESPN platforms for the 2013-14 season on Wednesday.
The schedule includes seven total men's basketball games (four regular season contests and three OVC Tournament games) that will appear on one of the networks during the season. Each of the regular season games and the OVC Tournament semifinals will air live on ESPNU.
«Read the rest of this article»

Knoxville, TN – The curtain will rise on the Kirby Cannon Era, 5:00pm, Saturday, when Austin Peay State University plays Tennessee for the first time in program history.
Cannon, who was hired as Austin Peay's 18th head coach in mid-March, is only the third APSU coach hired in the last 50 years that owned previous college-coaching head-coaching experience.
«Read the rest of this article»
Siblings Connect With Insights & Uplifting Music On Hallmark Channel™ Show Thursday, December 13th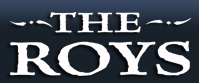 Nashville, TN – "The Roys" recently connected with entertainment icon Marie Osmond for an episode of her popular new Hallmark Channel TV show, Marie!
Lee and Elaine share insights unique to performing siblings with Marie and discuss their new CD and career goals. The award-winning duo is honored to be the first Bluegrass artist to appear on the show, and they perform their current Top 20 single "Still Standing."
«Read the rest of this article»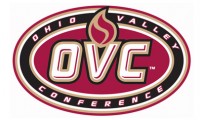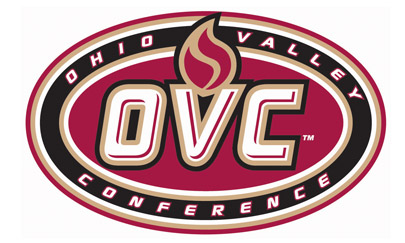 Brentwood, TN – As part of the Ohio Valley Conference television schedule, Austin Peay State University men's basketball team is scheduled to appear on ESPN platforms one time in the 2012-13 season.
That was announced on Thursday by the OVC office.
Austin Peay's game at Murray State, slated for noon, Saturday, February 2nd, will be APSU's lone appearance. That game will be seen on ESPNU. «Read the rest of this article»

New York, NY – Irritated consumers have moved bank giants, retailers, and other companies that continue to miss the mark on customer satisfaction into the Elite 8 of Consumerist.com's sixth annual "Worst Company in America" tournament. 
Top-seeded Bank of America, a fixture of the tournament since acquiring Countrywide, cemented their spot in the Elite 8 with a whopping 87 percent of the vote against DirecTV. They will face the world's largest retailer Walmart in the first match-up of the latest round.  «Read the rest of this article»
May report also features tips on how to cut telecom bills

Yonkers, NY – Service providers Verizon FiOS and AT&T U-verse were top recommendations for bundled telecom services, based on a survey of 70,000 Consumer Reports readers.
The next best choice for many households for bundled services is a highly rated cable company including Cox, Cablevision, or Bright House Networks if they are in your area.  If television service is a priority and Verizon FiOS and AT&T U-verse aren't available in your area, satellite providers DirecTV or Dish Network received above average survey scores. Their TV service is offered in hybrid bundles with DSL and phone service from some telephone providers. «Read the rest of this article»