Topic: District 10-AAA
Clarksville, TN – Clarksville High School's volleyball team strengthened its hold on second place in the District 10-AAA standings, September 18th, with a 3-1 victory over Rossview High School, by scores of 18-25, 25-23, 25-16 and 25-22.
But it didn't look it would go that way early-on for Clarksville High (12-3, 9-2 District 10-AAA), with Rossview jumping out to a 13-3 advantage in Game 1 and were never really challenged in getting out to a 1-0 advantage.
"Our goal tonight was to come out as the team we know we can be because we didn't play well against Henry County High School earlier in the week," Rossview coach Krystal Weber said. "We came out and knew what our game plan was and knew what to expect from Clarksville High.
«Read the rest of this article»
Clarksville, TN – Scoring two goals in the first three minutes, September 16th at Hilda J. Richardson Athletic Field, Clarksville High School's girls soccer team was never threaten in their District 10-AAA match versus Henry County High School in dispatching the Lady Patriots 8-0.
Fans hadn't even settled into their seats when Clarksville High (10-0-3, 4-0-0 District 10-AAA) got onto the board with their first goal, as just 49 seconds into the match. Salera Jordan put in a rebound of a shot by Ella Baggett for the quick 1-0 lead.
«Read the rest of this article»
Clarksville, TN – It was déjà vu all over again, September 15th at Swan Lake Golf Course, with the Rossview High School's girls golf team and Clarksville High's boys golf team repeating as the District 10-AAA tournament title winners.
The Lady Hawks would edge the Clarksville High Lady Wildcats by three shots (149-152) to not only win the tournament title, but remain undefeated on the season.
"I was having to be a scorer on another hole, so I wasn't with my girls and I was really stressing out," Rossview head coach Phil Burkhart said. "I didn't exactly know we stood, but I heard it was pretty much even, but we had a stroke or two more lead than I thought.
«Read the rest of this article»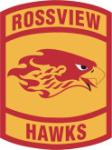 Clarksville, TN – Rossview High School's running attack went through, around and over the Stratford High School defense, Friday, September 12th, with the Hawks totaling 505 yards on the ground in a 55-12 blowout victory over the Spartans.
Isaiah Johnson would lead the way for Rossview (2-2), with the senior running back finished the night with 251 yards on 18 carries – including touchdown runs of 43- and 4-yards.
In fact, his 43-yard run for a score — for a 6-0 lead — was the first touchdown of the night for the Hawks, which came on their second drive of the game after the defense had forced a punt by the Spartans from their eight-yard line.
«Read the rest of this article»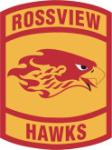 Clarksville, TN – Rossview High School's outside hitter Jessica Mattson collected 16 kills in just three games, September 11th, as she led the Lady Hawks to a 3-0 victory over Northwest High School, by scores of 25-13, 25-23, 25-16.
Mattson's 16 kills were more than half of the total kills recorded by Rossview (13-10, 6-2 District 10-AAA) in the match with Northwest's blocking at the net struggling to contain the Lady Hawks outsides.
"Most of the game is played out of systems anyway in high school volleyball, so you have to put strong hitters on the outside to be able to take most of the swings," Rossview first-year coach Krystal Weber said. "But we're also been working on getting that middle (attack) established, so that it will help to open up the hit on the outside for us.
«Read the rest of this article»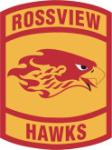 Clarksville, TN – Scoring touchdowns on five of its six first-half possessions, September 5th, Rossview High School not only picked up its first win of the season; but also retained the Warfield Shield with a 48-3 District 10-AAA victory over Clarksville High School.
It wouldn't take long for the Hawks (1-2, 1-0 District 10-AAA) to start their night's scoring, as they took their opening possession right down the field, 80 yards on six plays, with Isaiah Johnson going in from five yards out to put Rossview up 6-0 just 1:44 into the game – after the extra-point attempt was no good after hitting the upright.
«Read the rest of this article»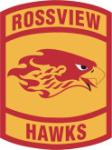 Clarksville, TN – Rossview High School's volleyball team almost saw a 2-0 lead disappear, Thursday, September 4th in its District 10-AAA matchup versus Northeast High School, but the Lady Hawks rallied to score eight of the final nine points in game four to come away with a 3-1 win be scores of 25-16, 25-19, 15-25 and 25-23.
After winning the first two games comfortably, the Lady Hawks (7-5, 4-2 District 10-AAA) saw the Lady Eagles come out quickly in the third game and score the first four points to never trail in the contest that they won by 10 points, 25-15.
«Read the rest of this article»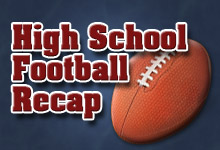 Clarksville, TN – Pristine uniforms, pads and footballs are now grass-stained, dented and scuffed because the high school football season is underway.
With two weeks of play done, parents and fans are beginning to get an idea of their teams strengths and weaknesses. While some are excited by their team's proficiency so far, others are hoping they have yet to see the best of what their team has to offer.
«Read the rest of this article»
From APSU Sports Informaion

Clarksville, Tn –  Austin Peay State University head volleyball coach Taylor Mott has announced that Jami Thomas will join her staff next season as a volunteer assistant coach.
Thomas, a Paola, Kansas native, brings 14 years of coaching experience to the Lady Govs staff. Most recently, she was the head varsity coach at Clarksville High School where she led the Wildcats to an 11-5 record and the District 10-AAA semifinals during the 2013 season.
«Read the rest of this article»
Dickson, TN – Clarksville High School's softball team saw last year's first ever trip to the state tournament end at the hands of then District 10-AAA member Dickson County High School in the tournament's semi-final contest.
This year Dickson County (41-7) is no longer in District 10-AAA, having moved over into District 11-AAA, but the Lady Cougars still ended the Lady Wildcats season again – this time in the TSSAA Sectional Round on May 16th – with a 5-1 final.
Clarksville High (33-16) was hurt by a slumbering offense, that was shutout for the second straight game after only suffering four shutouts in the regular season, and a couple of miscues in the field that led to three of the five runs being scored by Dickson County being unearned.
«Read the rest of this article»