Topic: District Attorney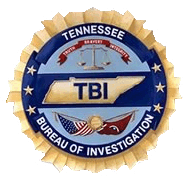 Nashville, TN – The Tennessee Bureau of Investigation arrested a Humphreys County, Tennessee woman for criminally negligent homicide after she was indicted by the Humphreys County Grand Jury for her role in her brother's death last year.
Sarah Redmond, 29, of 201 Cyclone Lane, Waverly, TN was arrested yesterday in McEwen, TN and booked into the Humphreys County Jail on $2,500 bond. The District Attorney General requested TBI to investigate the death of 40-year-old Herbert Carl Redmond when he died on October 18th, 2011.
«Read the rest of this article»

Nashville, TN – The District Attorney for the 13th Judicial District has informed the Department of Safety and Homeland Security that former state trooper Wade Williams pleaded guilty today to five criminal counts stemming from a sexual assault investigation.
Williams pleaded guilty to two (2) counts of aggravated statutory rape, two (2) counts of attempt to commit especially aggravated sexual exploitation of a minor, and one (1) count of sexual exploitation of a minor. Williams was sentenced as a "child sexual predator" on the aggravated statutory rape charges. The total sentence is an effective eight years with two years being served day for day. Williams would be eligible for parole after serving 30 percent of the remainder of the sentence. «Read the rest of this article»
Clarksville, TN – Clarksville Online has learned that a settlement has been reached to pay legal fees for the lawsuit involving former mayor Johnny Piper and Clarksville Department of Electricity.
Roger Maness, attorney for Piper, confirmed that he will be paid $33,000 in legal fees for his work relating to the lawsuit filed by Piper.  Maness told Clarksville Online "I'm satisfied with the financial settlement, but disappointed at the outcome of the lawsuit.  We're still convinced that the action undertaken by the District Attorney and City of Clarksville was unwarranted and unfair." «Read the rest of this article»
Mayor Kim McMillan
Clarksville, TN – I have called this Special Session of the Clarksville City Council to address what I believe is a very important and time-sensitive issue that has been brewing for some time now—and that is the relationship between the City of Clarksville and its Department of Electricity. 
Let us all remember that we were elected by the citizens of Clarksville to do the people's business and not to allow personal feelings or personality conflicts to interfere in our quest to provide the best representation possible.  However, I believe the time has come to take action that involves the judicial system. «Read the rest of this article»

Clarksville, TN - Officer Steven Charles Day, 39, has been placed on paid administrative leave pending an investigation.  Officer Day has been with the Clarksville Police Department since March 1st, 2008 and assigned to the Patrol Division.
The case has been turned over the District Attorney's office. There will no further information released.