Topic: Dollar General

Clarksville, TN – On October 15th, 2014, Alcohol Beverage Control agents of the Clarksville Police Department's Special Operations Unit conducted compliance checks targeting sales of alcohol to persons under 21 years of age.
Of the 13 stores checked, 1 was cited for sales to underage persons. Agent Pew, Agent Steinlage and Agent Lee are the lead investigators as these operations are ongoing.
«Read the rest of this article»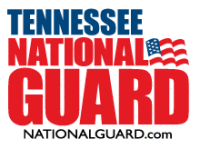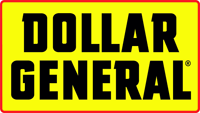 Goodlettsville, TN –  For almost 20 years, the Tennessee National Guard's Child and Youth Program has hosted a Youth Development Week for military-connected children of Tennessee. This year, the Child and Youth Program will host over 200 campers from across the state on Boxwell Reservation in Lebanon, Tenn.
Paige Major, Child and Youth Program coordinator, explains the impact this camp makes on Tennessee's military kids.
«Read the rest of this article»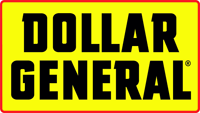 Goodlettsville, TN – Dollar General will celebrate the opening of its new location at 898 Hwy 76 in Clarksville this Saturday, April 19th at 8:00am with free prizes and special deals. Dollar General will offer Clarksville residents a convenient new place to shop for everyday essential at low prices.
Additionally, the first 50 adult shoppers at the store will receive a $10.00 Dollar General gift card and the first 200 shoppers will receive a Dollar General tote bag, among other giveaways. «Read the rest of this article»
Retailer's collections to locally benefit Monroe Carell Jr. Children's Hospital at Vanderbilt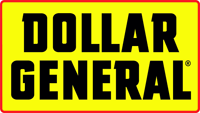 Goodlettsville, TN – Nearly 270 Dollar General stores throughout Middle Tennessee will begin collecting donations tomorrow for Children's Miracle Network Hospitals.
All local collections will stay in the local community and benefit Monroe Carell Jr. Children's Hospital at Vanderbilt. Collections will continue through February 28th, 2014. «Read the rest of this article»
Clarksville, TN – Clarksville Firefighters will be out in full force this Labor Day weekend as the annual MDA Boot Drive is underway now through September 2nd.
In conjunction with the annual MDA telethon, raising money and awareness for Muscular Dystrophy, Clarksville Fire Rescue personnel will be at Wal-Mart on Fort Campbell Boulevard, Wal-Mart on Madison Street, and Wal-Mart on Wilma Rudolph Boulevard, Kroger on Dover Crossing Road, Kroger on Lowes Drive, Kroger and Dollar General Market on Madison Street, and Big Lots on South Riverside Drive in Clarksville collecting money from 11:00am to 3:00pm.
«Read the rest of this article»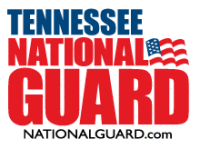 Smyrna, TN – A Hiring Fair will be held on February 14th, at Building 500, on the Smyrna Volunteer Training Site from 1:00pm-4:00pm and is open to all National Guard members, reservists, spouses, and veterans, announced Maj. Gen. Terry "Max" Haston, Tennessee's Adjutant General.
"We're all taught to look out for our buddies and hiring fairs are one way of doing that," Haston said. "Some service members have returned from Iraq or Afghanistan to find the place where they worked no longer in business, and now they're out looking. We're trying to help them every way we can." «Read the rest of this article»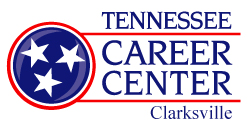 Clarksville, TN – On Thursday, October 25th, the Tennessee Career Center of Clarksville will hold Paychecks for Patriots Hiring Fair from 10:00am-2:00pm.
The Tennessee Department of Labor has partnered with Dollar General and several major employers in Tennessee to connect veterans with jobs. The "Paychecks for Patriots" hiring fair will be held on October 25th in 13 Tennessee Career Centers throughout the state and will feature local employers interested in putting veterans to work. «Read the rest of this article»
"Write to Win" Promotion Offers Customers the Opportunity to Win Money for Their School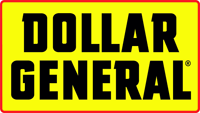 Goodlettsville, TN – Throughout September, Dollar General will celebrate schools and honor teachers during its year-long "Every Day Heroes" campaign.
In celebration of  schools everywhere, Dollar General will offer customers the opportunity to win money for their school through the Dollar General "Write to Win" promotion. Customers ages 21 and over may visit dollargeneral.com to submit a brief essay about why their school deserves to win. Three essays will be selected and the winning schools mentioned in those essays will win $10,000 each.
«Read the rest of this article»
What to buy and what to avoid—plus overall safety of dollar store inventory improves

Yonkers, NY – Dollar stores are no longer dusty mazes of shelves filled with shoddy products from off-brands.  In fact, consumers can find many brand name products, particularly grocery items, at big bargains in dollar stores.
The September 2012 issue of ShopSmart magazine, from the publisher of Consumer Reports, reveals how much shoppers can save on name brand and private-label items at dollar stores, plus which products actually cost more. «Read the rest of this article»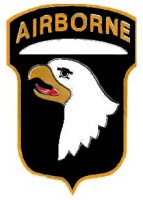 Fort Campbell, KY – Fort Campbell's Army Career and Alumni Program and the Army Community Service Family Employment Readiness Program held back to back jobs fairs, for soldiers, retirees, and their families which saw more than 119 international, national and local employers taking part. Over 4000 people took advantage of the two day event.
Maj. Gen James C. McConville appreciated the opportunity being presented to his soldiers, "Events like this give our well deserving 101st and Fort Campbell Soldiers the opportunity for a "Smooth Takeoff." We have some of the best trained, disciplined and fit Soldiers in the 101st Airborne Division, and they will certainly contribute to our great nation after they leave the Army."
«Read the rest of this article»