Topic: Dominique Purvis
By Donna Miles, American Forces Press Service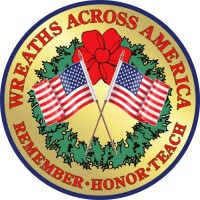 Arlington National Cemetery, VA – As thousands of volunteers fanned out here this weekend, placing holiday wreaths at the white headstones as part of the "Wreaths Across America" tribute, Sheila Patton kept vigil at one particular grave site.
Patton and her daughter stationed themselves at the grave of their son and brother, Army Staff Sgt. James R. Patton. Twenty-three-year-old "Jimmy" was serving his seventh overseas deployment since 9/11 with the 3rd Battalion, 75th Ranger Regiment, when he was killed in a helicopter crash in Tikrit, Iraq, on April 18th, 2010.
Patton said she travels here from Fort Campbell, KY, as often as possible. Patton felt a special calling, she said, to participate in the largest single venue of the nationwide "Wreaths Across America" tribute.
"This was something very important to me," she said. "I really wanted to be here, to be a part of all this, and to be able to honor Jimmy and all the others who are buried here." «Read the rest of this article»