Topic: Donald Trump
Congressman Marsha Blackburn
7th District of Tennessee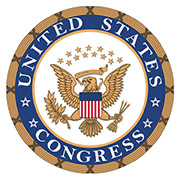 Washington, D.C. – As the stories in the media on health care seemingly change from day to day, one thing remains clear: Americans deserve action. We must act. In addition to speaking with many of you, I spoke on a number of shows this week about the need to get something done on health care and what the Senate can do to make some progress on this issue.
The Senate is now considering a bill that has previously passed to repeal Obamacare with a two-year delay to allow Congress the time to craft and debate legislation that truly addresses the root problems of our high health care costs.
«Read the rest of this article»
Written by Jen Rae Wang
NASA's Headquarters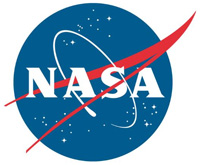 Washington, D.C. – Vice President Mike Pence thanked employees at NASA's Kennedy Space Center in Florida for their commitment to America's continued leadership in the space frontier during a visit to America's multi-user spaceport on Thursday.
"Let us do what our nation has always done since its very founding and beyond: We've pushed the boundaries on frontiers, not just of territory, but of knowledge. We've blazed new trails, and we've astonished the world as we've boldly grasped our future without fear," the Vice President told employees, government dignitaries and space industry leaders in remarks at the facility's iconic Vehicle Assembly Building, where the new Space Launch System (SLS) rocket and Orion spacecraft will be prepared ahead of launches to the moon, and eventually to Mars and beyond.
«Read the rest of this article»
Written by Curtis Johnson
Tennessee State Representative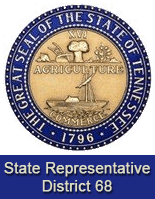 Nashville, TN – The first session of the 110th Tennessee General Assembly adjourned on May 10th, 2017, after passing major legislation that will benefit Tennesseans for generations to come. This is Part 2 of a 12 Part report.
This includes a measure making Tennessee the first state in the nation to offer all adults without a degree tuition-free access to community college; a new law rebuilding a safe and reliable transportation network, while reallocating revenues to maximize taxpayers' return on that investment; and a bill which provides a responsible path to improve access to broadband through investment, deregulation, and education.
Action in the General Assembly also included passage of a balanced budget which takes on no new debt, as well as legislation protecting the elderly, enhancing the state's robust job growth, cracking down on crime, and boosting efforts as the fastest improving state in the nation in K-12 student achievement. Following is a report on key legislation passed this year.
«Read the rest of this article»

Nashville, TN – Tennessee Governor Bill Haslam has requested that President Donald Trump declare a major disaster in Tennessee from the severe storms and straight-line winds of May 27th, and May 28th, 2017, in order to make federal assistance available for recovery efforts in the State's impacted city and county jurisdictions.
"Community leaders, emergency managers, first responders, local officials and non-profits across Tennessee have worked tirelessly to help their neighbors recover from the impacts of the severe storms," Haslam said.
«Read the rest of this article»
AAA reports Tennessee Gas Prices Slip Lower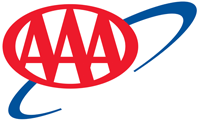 Tampa, FL – Tennessee gas prices declined almost a full cent during the past week. Gas prices in Tennessee averaged $2.11 on Sunday, according to AAA, whose data is collected from credit card swipes and direct feeds from 120,000 gas stations nationwide, in cooperation with OPIS and Wright Express.
The state average is 3 cents less than a month ago, and 9 cents less than this time last year. Summer gas prices averaged $2.03 last year, and $2.45 the year before.
«Read the rest of this article»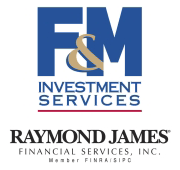 Clarksville, TN – The May Employment Report was generally disappointing. Nonfarm payrolls rose by 138,000 (median forecast: +185,000), while figures for March and April were revised a net 66,000 lower.
Retail payrolls fell for the fourth consecutive month (down more than 80,000 since January, which is more than the total number of coal miners). The unemployment rate dipped to 4.3%, a 16-year low, partly reflecting a sharp drop in the rate for young adults (which could reflect a seasonal adjustment issue, although the trend is clearly lower).
«Read the rest of this article»

Boston, MA – Today, United States President Donald Trump together with the U.S. State Department have signed and issued a presidential permit to construct the Keystone XL pipeline.
Fuel price-tracker GasBuddy has been watching this issue for several years, with dozens of expert analyst writings covering the subject from both Canadian and U.S. viewpoints.
«Read the rest of this article»
Congressman Marsha Blackburn
7th District of Tennessee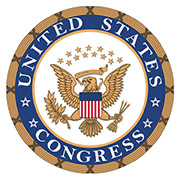 Washington, D.C. – On Monday, I spent time with some amazing children from the Clarksville area. The 1st and 2nd graders from Rossview Elementary invited me to read with them. We read the book called One Proud Penny and talked about how pennies are made. They were great readers and very curious about my job as a U.S. Congressman.
Later in the afternoon, I had lunch with Robyn Gordon, an inspirational 13-year-old who has written a children's book called Stop Bullying. Robyn is a brave and courageous young woman who was bullied when she was 6.
«Read the rest of this article»
Written by Curtis Johnson
Tennessee State Representative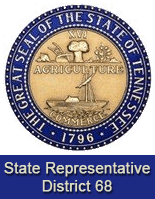 Nashville, TN – On Wednesday, March 15th, U.S. President Donald Trump arrived in Nashville to honor President Andrew Jackson at his tomb, on his 250th birthday. The President addressed members of the Tennessee General Assembly at the Hermitage before making his way back to Nashville to speak before thousands of supporters.
The Municipal Auditorium was quickly filled to capacity; 30,000 supporters were unable to enter the venue after hours of waiting. The line at the auditorium developed early in the morning, and by the late afternoon, the line stretched the length of James Robertson Parkway, around the Capitol building, and back down Charlotte Street.
«Read the rest of this article»
President Donald Trump's budget would slash federal money returned to cities
Clarksville, TN – Clarksville Mayor Kim McMillan joined with other municipal leaders across America Friday to oppose the Trump Administration's proposal to eliminate the Community Development Block Grant (CDBG) program, which has had a large positive impact in the City of Clarksville.
"CDBG grants help real people, and help make our communities great," Clarksville Mayor Kim McMillan said Friday. "Community Development Block Grants are the only federal funding source that gives city leaders discretion in how the money is spent."
«Read the rest of this article»