Topic: Donation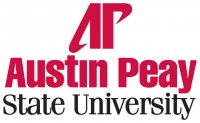 Clarksville, TN – The Enterprise Holdings Foundation continued its support of Austin Peay State University earlier this summer with a $3,000 donation.
The Enterprise Holdings Foundation has made an annual donation to support The Govs Connection career networking event and internship fair, held every winter on the APSU campus.
«Read the rest of this article»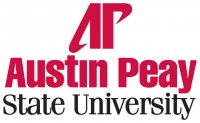 Clarksville, TN – Austin Peay State University's campaign to develop a state-of-the-art trading room for its College of Business students received a major boost last week when Mark Green, MD, president of the healthcare company AlignMD, presented APSU President Alisa White with a $50,000 donation for that project.
"In building our successful healthcare company, the resources that served as the foundation came from here in the Clarksville community: legal services, capital financing and accounting," Green, a Tennessee state senator and physician, said. "AlignMD is an authentic Clarksville entrepreneurial success story."
«Read the rest of this article»
Clarksville, TN – On Saturday, May 9th, Hilltop Supermarket held a Spring Festival event, "Karing for Kenai". The event was a fundraiser for Kenai Payes Langley who was diagnosed with a rare form of cancer.
Kenai is a beautiful 13 year-old-young lady who lives in Clarksville, TN, with her mother and older sister, Hailey. Kenai is battling Stage 3 Clear Cell Adenocarcinoma Cancer. She has 8 tumors in the surrounding areas of her reproductive system.
«Read the rest of this article»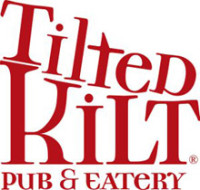 Clarksville, TN – Tilted Kilt Pub and Eatery, with support from the Nashville and Clarksville Chive Chapters, recently held a fundraiser resulting in a $3,000 donation to the Susan G. Komen Foundation.
The "Nashville Chive Unofficial Meetup, Part Duex", presented by Budweiser of Clarksville, was held at Tilted Kilt on September 27th and included a silent auction, limited edition tshirt sales, drink and menu specials and more with proceeds going to Susan G. Komen.
«Read the rest of this article»
As severe weather threat continues, people should prepare and use free app alerts

Nashville, TN – The American Red Cross is helping people in Arkansas and several other states affected by Sunday's devastating tornadoes.
More than 200 people spent Sunday night in shelters in Arkansas that were opened or supported by Red Cross workers. The Red Cross is also providing health and mental health services and Red Cross emergency vehicles will be distributing food throughout the affected areas. «Read the rest of this article»
A Testament of Its Mission of Compassion and Care
Clarksville, TN – AseraCare Hospice of Clarksville recently presented a generous donation to the American Cancer Society in support of the Montgomery County Relay For Life effort.
AseraCare understands the challenges that people and their families face when coping with serious, chronic or life-limiting illnesses.
«Read the rest of this article»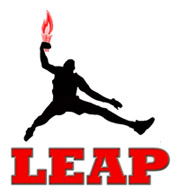 Clarksville, TN – The Walnut Grove Missionary Baptist Church donated a 15 passenger van to the Leap Organization to assist with transporting youth to various youth development program activities. On December 8th, 2013, members of the Leap Organization visited the church to express its sincere appreciation.
"I would like to thank Pastor Livingston, Deacon Rowland, and the members of Walnut Grove for their generous donation. Leap has not only put the van to good use in transporting youth, but also using it to transport the homeless on Thanksgiving day to be fed by Manna Cafe," said Leap Executive Director Richard Reason Garrett before the congregation.
«Read the rest of this article»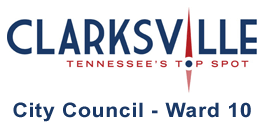 Clarksville, TN – The Clarksville city council met in the usual first of the month regular voting session on Thursday evening. The light agenda resulted in one of the shorter sessions lasting about 35 minutes.
There were a couple of items of note and I have listed another item of interest not connected to the session. «Read the rest of this article»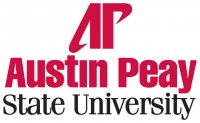 Clarksville, TN – When Farm Credit Mid-America set out to invest in the next generation of American farmers, the Kentucky-based lender looked south to Austin Peay State University.
That's because APSU is home to the fastest growing college department of agriculture in Tennessee, with student enrollment in that program increasing by 75 percent in the last five years.
«Read the rest of this article»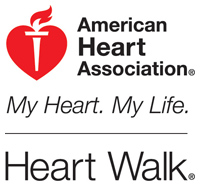 Nashville, TN – Someone has a heart attack every 34 seconds. Someone has a stroke every 40 seconds. Heart disease and stroke make a huge impact on the health of Middle Tennessee – but the upcoming Heart Walk aims to make an even bigger impact by fighting back against the no. 1 and no. 4 killers of Americans.
The American Heart Association's Greater Nashville Heart Walk will bring together more than 12,000 walkers at Vanderbilt University on Saturday, October 12th, 2013, in one of the largest non-competitive walks in all of Tennessee. The event is free and open to all, but fundraising and donations are encouraged.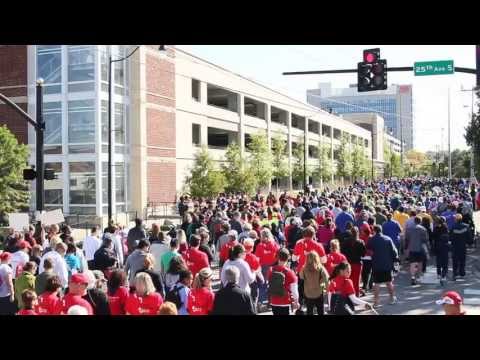 «Read the rest of this article»