Topic: Donation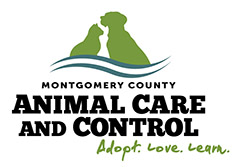 Montgomery County, TN – When Montgomery County Animal Care and Control took in 54 animals due to a house fire the Potvin family knew they had to help! The Potvin family arrived at the shelter the morning after the fire to help clean and feed the animals in need.
While volunteering, they realized another way they could help the animals at the shelter!
«Read the rest of this article»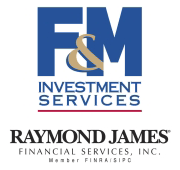 Clarksville, TN – It's a fact: People love to get something for free, whether they need it or not. Often those freebies pile up or sit unused.
For example, nearly 75% of airline miles go unredeemed every year, according to Consumer Reports, and a third of credit card rewards points gather digital dust, representing $16 billion in value, a 2011 study by Colloquy shows. What if you could turn those free perks into a charitable gift instead?
Here are several ways to turn your excess into meaningful extras for your favorite charities.
«Read the rest of this article»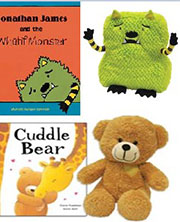 Clarksville, TN – My name is Brittany Glynn and I am a Publisher's Representative with EDC Publishing based in Clarksville, TN.
EDC is the home of Usborne Books, 2014's IPG Children's Publisher of the year, and Kane-Miller books, an award-winning publisher out of California, and both are recognized as a premier supplier of educational tools and books by schools and libraries all of over the US.
From now through Thursday, July 28th, we are kicking off our Summer Charity Book Drive to help the local police department. Our Clarksville Police officers have currently faced a lot of hardships and we want to show our support to the police officers while helping out children in crisis.
«Read the rest of this article»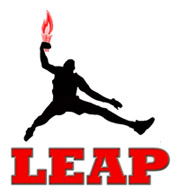 Clarksville, TN – The Clarksville Rotary Club donates $1,000 to the LEAP Organization to support their various youth enrichment programs. LEAP, which stands for Leadership, Enlightenment, Achievement, and Perseverance, is a 501(c) (3) nonprofit organization whose mission is to instill positive moral growth and sustainable life skills in youth.
What would it take to change the world? Rotary's 1.2 million members believe it starts with a commitment to Service Above Self. In more than 34,000 clubs worldwide, you'll find members volunteering in communities at home and abroad to support education and job training, provide clean water, combat hunger, improve health and sanitation, and eradicate polio.
«Read the rest of this article»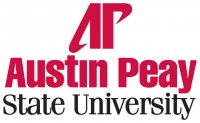 Clarksville, TN – The Enterprise Holdings Foundation continued its support of Austin Peay State University earlier this summer with a $3,000 donation.
The Enterprise Holdings Foundation has made an annual donation to support The Govs Connection career networking event and internship fair, held every winter on the APSU campus.
«Read the rest of this article»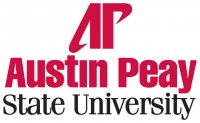 Clarksville, TN – Austin Peay State University's campaign to develop a state-of-the-art trading room for its College of Business students received a major boost last week when Mark Green, MD, president of the healthcare company AlignMD, presented APSU President Alisa White with a $50,000 donation for that project.
"In building our successful healthcare company, the resources that served as the foundation came from here in the Clarksville community: legal services, capital financing and accounting," Green, a Tennessee state senator and physician, said. "AlignMD is an authentic Clarksville entrepreneurial success story."
«Read the rest of this article»
Clarksville, TN – On Saturday, May 9th, Hilltop Supermarket held a Spring Festival event, "Karing for Kenai". The event was a fundraiser for Kenai Payes Langley who was diagnosed with a rare form of cancer.
Kenai is a beautiful 13 year-old-young lady who lives in Clarksville, TN, with her mother and older sister, Hailey. Kenai is battling Stage 3 Clear Cell Adenocarcinoma Cancer. She has 8 tumors in the surrounding areas of her reproductive system.
«Read the rest of this article»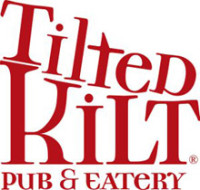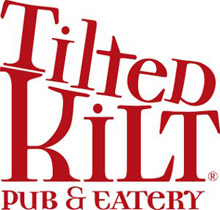 Clarksville, TN – Tilted Kilt Pub and Eatery, with support from the Nashville and Clarksville Chive Chapters, recently held a fundraiser resulting in a $3,000 donation to the Susan G. Komen Foundation.
The "Nashville Chive Unofficial Meetup, Part Duex", presented by Budweiser of Clarksville, was held at Tilted Kilt on September 27th and included a silent auction, limited edition tshirt sales, drink and menu specials and more with proceeds going to Susan G. Komen.
«Read the rest of this article»
As severe weather threat continues, people should prepare and use free app alerts

Nashville, TN – The American Red Cross is helping people in Arkansas and several other states affected by Sunday's devastating tornadoes.
More than 200 people spent Sunday night in shelters in Arkansas that were opened or supported by Red Cross workers. The Red Cross is also providing health and mental health services and Red Cross emergency vehicles will be distributing food throughout the affected areas. «Read the rest of this article»
A Testament of Its Mission of Compassion and Care
Clarksville, TN – AseraCare Hospice of Clarksville recently presented a generous donation to the American Cancer Society in support of the Montgomery County Relay For Life effort.
AseraCare understands the challenges that people and their families face when coping with serious, chronic or life-limiting illnesses.
«Read the rest of this article»