Topic: donations

Palmyra, TN – The Palmyra Union Community Center will be holding a Fish Fry Fundraiser this Saturday, April 15th, 2017 from 4:00pm until 7:00pm.
There will even be an Easter Egg hunt for the children.
«Read the rest of this article»

Palmyra, TN – On Saturday, July 23rd, 2015, there will be a fundraiser cookout held for the renovation of the Palmyra Union Community Center. The event will be held from 11:00am until 2:00pm.
This is a family event and a great way to visits friends, neighbors and to meet your local politicians.
«Read the rest of this article»

Clarksville, TN – On Saturday, December 12th, 2015 at 3:00pm, the 1st Annual Gospel Christmas Concert, sponsored by the Citizens Police Academy, will be held at the City of David Christian Center located at 1790 Woodlawn Road in Clarksville. Doors open at 2:30pm.
Admission is free and donations are accepted. All donations raised will go to the Citizens Police Academy in support of the Clarksville Police Department.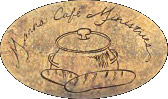 Clarksville, TN – Manna Café Ministries announces Manna Madness, a 31-day event to raise awareness about and take action against hunger in the Clarksville area. The past few weeks have caused many Montgomery County workplaces to close, and, as a result, people have less money to put food on the table.
For the entire month of March, Manna Café will be collecting food and monetary donations to ensure we have enough food on our shelves to meet the needs in our community.
«Read the rest of this article»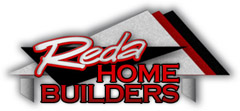 Clarksville TN – As you are out shopping for your families please pick up a few extra items for those who may be less fortunate this year.
Maybe a Mom or Dad lost their job. Maybe an unexpected bill came in and there's just not as much money to provide this year.
So many of us have been single parents and know what it feels like to do without to provide for our kids. And let's not forget all the discussions this year about downsizing at Fort Campbell and in Clarksville, we never know what the future holds for any of us.
«Read the rest of this article»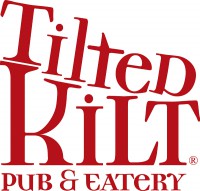 Clarksville, TN – Tilted Kilt Pub & Eatery has established an account and is accepting donations to assist with funeral expenses for their employee Rebecca Batiz's one year old daughter. The child, Winter Denny, tragically passed away on Thursday, May 15th, 2014.
Anyone wishing to make a donation in any amount, large or small can do so securely online by visiting http://www.gofundme.com/Baby-Winter . Donations may also be made in person at The Tilted Kilt Pub & Eatery, 2790B Wilma Rudolph Boulevard, Clarksville, Tennessee.
Washington, D.C. – Giving to charity can benefit others and can also lower your tax bill.
The IRS offers these nine tips to help ensure your contributions pay off on your tax return. More information on charitable contributions can be found in Publication 526, Charitable Contributions of the www.irs.gov website. «Read the rest of this article»
Museum cars damaged in sinkhole collapse will be shipped to Warren, Michigan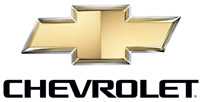 Detroit, MI – To help the National Corvette Museum recover from the massive sink hole, Chevrolet will be overseeing restoration of the Corvettes damaged. The process will be managed by General Motors Design in Warren, MI.
"The vehicles at the National Corvette Museum are some of the most significant in automotive history," said Mark Reuss, executive vice president of General Motors Global Product Development.
«Read the rest of this article»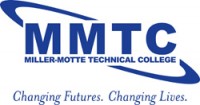 Clarksville, TN – Stacy Robers is the mother of two young sons. She also has her RN and works in the health field at Miller-Motte Technical College instructing the CNA (Certified Nursing Assistant) students. For those who know Robers, it is not a surprise that she would rather donate the money, that she would spend on her son Ethan's first birthday for gifts, to the NICU (Neonatal Intensive Care Unit) at Monroe Carell Jr. Children's Hospital at Vanderbilt and use it to bless others.
The reason Robers is donating that money is because she knows first-hand how hard it is to have a preemie. Robers explains how helping others who have preemies can make such a big difference after their birth and during the time needed for their babies to grow. This is the message that Robers posted on her Facebook page.
«Read the rest of this article»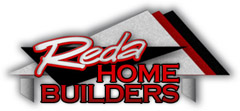 Clarksville TN – Local home builder Rick Reda, along with local mortgage lenders Lori Mahaffey and Rachael Rainey and local Realtors Diane Martin, and Joy Evers have come together to organize the 1st Annual Stuff The Bus Campaign to help those in need for Christmas.
The event continues tomorrow, December 17th, 2013 until 6:00pm.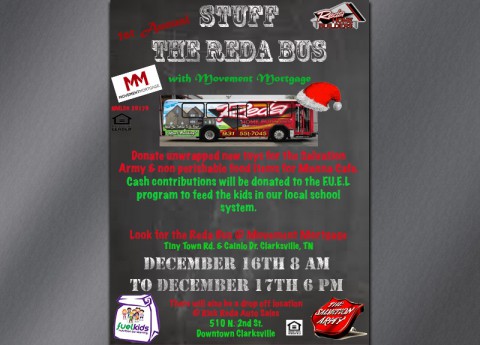 «Read the rest of this article»