Topic: Downtown Clarksville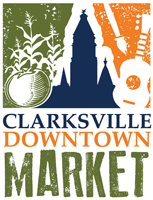 Clarksville, TN – Since its opening, the Clarksville Downtown Market has been a success- so much so that it was voted the number one market in Tennessee through America's Farmland Trust, four years in a row!
Don't miss your chance to visit the Clarksville Downtown Market this Saturday, July 26th, 2014 by stopping by the Clarksville Parks and Recreation booth and pledging your support!
Each pledge made for our market inches us closer to the number one market in the country as a part of the "I Love My Farmers Market Celebration™" hosted by American Farmland Trust.
«Read the rest of this article»

Montgomery County, TN – Hundreds came out to support two events today in memory of fallen Deputy David "Bubba" Johnson.
A light mist had begun falling shortly after 8:00am when Montgomery County Sheriff John Fuson spoke to the crowd of hundreds of runners waiting to begin the Inaugural Bubba Johnson Memorial 5K Road Race.
"I think Bubba is watching over us today," Fuson said. "It's the perfect weather for a run."
«Read the rest of this article»

Clarksville, TN – Detectives with the Clarksville Police Department are currently conducting an investigation in reference to a theft of an Air Conditioning from the Union Street area.
The suspect is a white male approximately 5'8-5'9 about 160lbs with dark hair.  He also has a distinctive cross tattoo on his right inner forearm.
«Read the rest of this article»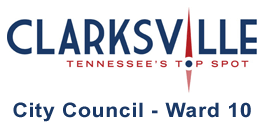 Clarksville, TN – Due to the upcoming 4th of July weekend, the city council moved its regular voting session to July 1st. It was an interesting evening.
Ordinance 7 – 2014-15 (Homeless Shelter Distance)
This ordinance proposed to shrink the distance that a homeless shelter could be located from residential properties. Currently, the distance requirement is 1000 feet. According to map inquiries by the Planning Commission, there are only four locations left in Clarksville that would allow a shelter to be at this separation requirement. «Read the rest of this article»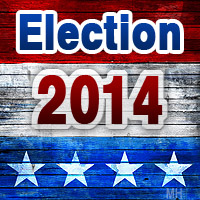 Clarksville, TN – The location of a future performing arts center in Clarksville has been heavily debated in recent months. The consulting firm hired to study the potential locations and make recommendations, Arts Consulting Group, has released the second phase of their multi-phase study and has recommended the current site of Roxy Regional Theater as a new performing arts center.
Their recommendation mirrors Bill Summers' vision for the redevelopment of downtown Clarksville – a redevelopment concept that is anchored by a performing arts center located downtown.
«Read the rest of this article»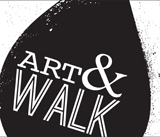 Clarksville, TN - Produced by The Downtown Clarksville Association, First Thursday Art Walk is a free, self-guided tour spanning a 5-block radius that combines visual art, live music, engaging events and more in the heart of Downtown Clarksville.
With 10+ venues, bars and businesses participating each month, the First Thursday Art Walk in Clarksville is the ultimate opportunity to savor and support local creative talent.
«Read the rest of this article»

Clarksville, TN – The Customs House Museum and Cultural Center is located in historic downtown Clarksville, Tennessee. Come explore an entire city block featuring large gallery spaces filled with fine art, science and history.
In the month of June, the Museum will feature Figuratively Speaking: National Juried Exhibition, Serving Abroad: Through Their Eyes by Lincoln Schatz, Greg Williamson: With the Troops, Surroundings: The Art of Janet Felts, Paul Harmon: Inner Voices, The Outsiders: Folk Art from the Hicks & Vander Elst Collections, Art & Lunch: Gallery Talk with Greg Williamson, Farms Long Ago & Farms Today, "What's There to Eat?", Which Came First, Chicken or Egg?, Sheep in the Meadow, Cows in the Corn and Row, Row, Row Your Boat.
«Read the rest of this article»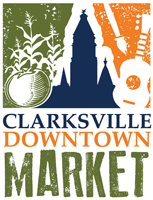 Clarksville, TN – Beginning this week at the Clarksville Downtown Market on Public Square we will no longer be allowing customers that come to the market to park along the yellow median on the road.
Signs will be posted stating to not park along that area and the police will begin ticketing individuals that park there.
This has become a safety concern over the past few weeks with a few incidences that have taken place.
«Read the rest of this article»
Tuesday-Wednesday, June 24th-25th, 2014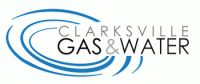 Clarksville, TN – The 24-inch water main repair work at the intersection of Ashland City Road and Cumberland Drive will continue through 4:00am Wednesday, June 25th, 2014.
Low water pressure and possible water outages will also continue to affect the Downtown, New Providence Boulevard, St. Bethlehem, Madison Street and 41A Bypass areas. «Read the rest of this article»
Tuesday, June 24th, 2014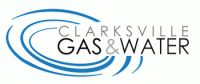 Clarksville, TN – Clarksville Gas and Water construction crews will begin repair work at 5:00am Tuesday, June 24th, 2014, on an additional section of the 24-inch water main line at the intersection of Ashland City Road and Cumberland Drive. «Read the rest of this article»