Topic: Downtown Clarksville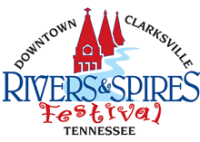 Clarksville, TN – It's hard to believe that another year has gone by and the biggest event of the season is only one short week away.
Next week, starting on Thursday, April 24th, Rivers and Spires will kick off the three-day festival with Throwback Thursday. An evening full of 80's music, food and of course, Coors Light, Throwback Thursday will bring a total 80's experience to Clarksville's Public Square.
«Read the rest of this article»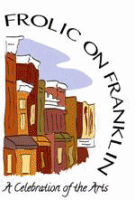 Clarksville, TN –  Artist applications are now available for booth space at the 9th Annual "Frolic on Franklin: A Celebration of the Arts." The event will be held on Saturday, September 13th from 8:30am-3:30pm in the 100-block of Franklin Street.
Artists may display, sell, and demonstrate original and hand-created items.
Participation is limited to 28 applicants and a $25.00 entry fee is required.
«Read the rest of this article»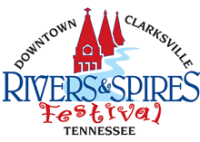 Clarksville, TN – The award-winning Rivers and Spires Festival is a community driven event that is organized by hundreds of dedicated volunteers each year. But, in order to be successful, we need your support!
With over 600 volunteer positions to fill, there are still plenty of opportunities to get involved. If interested in volunteering, you can sign up and learn more at the pre-Festival meeting on April 16th at the lower level of the Capital Bank Building, 25 Jefferson Street.
«Read the rest of this article»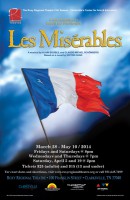 Clarksville, TN – the Roxy regional theaters currently staging their production of the Victor Hugo Classic Les Misérables. Called Epic, grand and uplifting, Les Misérables has captured the hearts of audiences around the world with its powerful affirmation of the human spirit. The Musical is running through May 10th.
Will Sevier stars as the noble Jean Valjean, who has been released after 19 years of unjust imprisonment in pre-revolutionary France, only to find nothing in store for him but mistrust and mistreatment. Breaking his parole in hopes of starting a new life, he initiates a life-long struggle for redemption during which he is relentlessly pursued by police inspector Javert (played by Donald Groves), who refuses to believe criminals can change their ways.
«Read the rest of this article»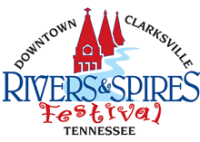 Clarksville, TN – Video game aficionados have a place to unite, unwind and show their gaming skills at this year's Rivers and Spires Festival.
For the first time ever, the Festival will be bringing a free, fully interactive gaming area to the underground parking garage located on Franklin Street. Gig City Gaming, presented by CDE Lightband, will feature over 50 titles and will cater to over 30,000 gamers.
There will be tons of gaming for everyone to enjoy on systems including the Xbox 360, Xbox One, Play Station 3 and Play Station 4.
«Read the rest of this article»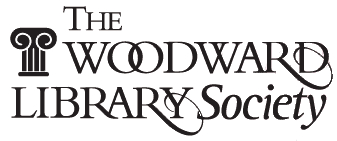 Clarksville, TN -  Dr. Sharon Mabry may be a nationally renowned singer and performer, but the Austin Peay State University professor of music is also a gifted storyteller. Have you heard her tell the one about her concert in Boston, when the hotel gave away her reservation?
"Finally the (concierge) says, 'well OK, I found a place for you to go,'" Mabry said. "We followed him through this beautiful lobby, we followed him out the back door, down an alley way into this strange place, knocked on a door that looked like a speakeasy. There was this long hallway with bare bulbs everywhere. It ended up, we stayed in these little cubicles for the night. These cells. There was no television. There was just a bed. It was clean but that's about all you can say."
«Read the rest of this article»

Clarksville, TN – The Customs House is exhibiting a suite of Andy Warhol portraits by renowned photographer Raeanne Rubenstein. Rubenstein's exhibit, The Fascinating Mr. Warhol, is on display through May 4th.
The artist will be speaking about her experiences and her friendship with Mr. Warhol in a gallery talk on Tuesday, April 8th. The event, which begins at 7:00pm, is free to the public.
«Read the rest of this article»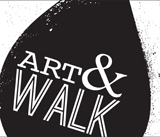 Clarksville, TN – The March Art Walk will be held April 3rd, from 5:00pm to 8:00pm at the shops and galleries on Public Square, Franklin Street, and Strawberry Alley.
Produced by The Downtown Clarksville Association, First Thursday Art Walk is a free, self-guided tour spanning a 5-block radius that combines visual art, live music, engaging events and more in the heart of Downtown Clarksville. «Read the rest of this article»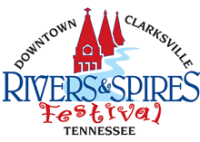 Clarksville, TN – The Rivers and Spires Festival has been bringing free family fun to Historic Downtown Clarksville for over a decade. And over the years, the Festival has been no stranger to changing up the attractions to make sure everyone is entertained.
This year, for the first time, the Festival is pleased to offer a zone geared especially for the sports enthusiast.
«Read the rest of this article»

Clarksville, TN – The Customs House Museum and Cultural Center is located in historic downtown Clarksville, Tennessee. Come explore an entire city block featuring large gallery spaces filled with fine art, science and history.
In the month of April, the Museum will feature Sessions with The Wonderful Wizard of Oz, There's No Place Like Oz, Sessions with Andy, The Fascinating Mr. Warhol: Photographs by Raeanne Rubenstein, Women's History Month: Family and Family Ties: An Installation by Sher Fick, The Art of Peach McComb, Easter Parade, Let's Find: Green, A Gallery Talk with Raeanne Rubenstein, Ladies Night, and Family Day Activity: Animals in Art & Literature.
«Read the rest of this article»