Topic: Downtown Clarksville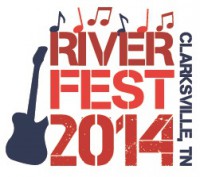 Clarksville, TN – Join the City of Clarksville, Miller Lite and Agero along the banks of the Cumberland River at McGregor Park as we celebrate Clarksville's river heritage at the 27th annual Riverfest Celebration, September 5th and 6th, 2014.
This FREE, two day music and arts festival features three stages of a variety of local, regional and nationally-known entertainers, delicious food, and fun for the entire family.
«Read the rest of this article»

Clarksville, TN – "Twins" is the theme in the Customs House Museum's Crouch Gallery this September. Specifically, those created by Ohio artist Leslie Shiels.
Twins can either be monozygotic, "identical", meaning that they develop from one zygote that splits and forms two embryos, or dizygotic, "fraternal", because they develop from two separate eggs. Shiels' animals appear more as portraits within patterns of positive and negative.
«Read the rest of this article»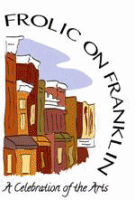 Clarksville, TN – Downtown Clarksville's 9th Annual "Frolic on Franklin: A Celebration of the Arts" will take place Saturday, September 13th from 8:30am-3:30pm.
The free event will showcase the works of more than 30 artists, staged entertainment, art demonstrations, and a doggie fashion show – all along the 100 block of historic Franklin Street.
A variety of original fine art, as well as handmade crafts, will be on display including paintings and photography, jewelry, clay garden items, wood work, purses and fabric accessories, pottery, candles, jewelry, woven and knitted items, and seasonal gifts. Items will be for sale with prices ranging from $2.00 – $500.00.
«Read the rest of this article»

Clarksville, TN – The Customs House Museum will exhibit its annual Women Painting Women exhibit on September 12th. This year's slate of artists hailing from Tennessee, California, Georgia, and Ohio, offer a variety of artistic views of the female form.
«Read the rest of this article»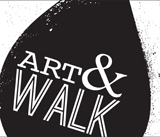 Clarksville, TN - Produced by The Downtown Clarksville Association, First Thursday Art Walk is a free, self-guided tour spanning a 5-block radius that combines visual art, live music, engaging events and more in the heart of Downtown Clarksville.
With 10+ venues, bars and businesses participating each month, the First Thursday Art Walk in Clarksville is the ultimate opportunity to savor and support local creative talent.
«Read the rest of this article»

Clarksville, TN – The Customs House Museum and Cultural Center is located in historic downtown Clarksville, Tennessee. Come explore an entire city block featuring large gallery spaces filled with fine art, science and history.
In the month of August, the Museum will feature Serving Abroad: Through Their Eyes, Greg Williamson: With the Troops, Paul Harmon: Inner Voices, The Outsiders: Folk Art from the Hicks & Vander Elst Collections, Technically Speaking, My Own Backyard: The Art of Patsy Sharpe, Art & Lunch: Matisse / Picasso – Twin Giants of Modern Art, and Miniature Circus.
«Read the rest of this article»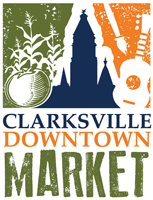 Clarksville, TN – Since its opening, the Clarksville Downtown Market has been a success- so much so that it was voted the number one market in Tennessee through America's Farmland Trust, four years in a row!
Don't miss your chance to visit the Clarksville Downtown Market this Saturday, July 26th, 2014 by stopping by the Clarksville Parks and Recreation booth and pledging your support!
Each pledge made for our market inches us closer to the number one market in the country as a part of the "I Love My Farmers Market Celebration™" hosted by American Farmland Trust.
«Read the rest of this article»

Montgomery County, TN – Hundreds came out to support two events today in memory of fallen Deputy David "Bubba" Johnson.
A light mist had begun falling shortly after 8:00am when Montgomery County Sheriff John Fuson spoke to the crowd of hundreds of runners waiting to begin the Inaugural Bubba Johnson Memorial 5K Road Race.
"I think Bubba is watching over us today," Fuson said. "It's the perfect weather for a run."
«Read the rest of this article»

Clarksville, TN – Detectives with the Clarksville Police Department are currently conducting an investigation in reference to a theft of an Air Conditioning from the Union Street area.
The suspect is a white male approximately 5'8-5'9 about 160lbs with dark hair.  He also has a distinctive cross tattoo on his right inner forearm.
«Read the rest of this article»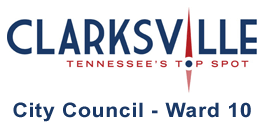 Clarksville, TN – Due to the upcoming 4th of July weekend, the city council moved its regular voting session to July 1st. It was an interesting evening.
Ordinance 7 – 2014-15 (Homeless Shelter Distance)
This ordinance proposed to shrink the distance that a homeless shelter could be located from residential properties. Currently, the distance requirement is 1000 feet. According to map inquiries by the Planning Commission, there are only four locations left in Clarksville that would allow a shelter to be at this separation requirement. «Read the rest of this article»