Topic: Downtown Clarksville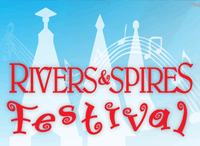 Clarksville, TN – The Rivers and Spires Festival is pleased to announce Kellie Pickler and Plumb as the Festival headliners for Saturday, April 16th. Kellie Pickler will perform on the Public Square Stage at 7:30pm. Plumb will perform on the Christian Stage at 7:00pm. All concerts are free and open to the public.
Country music artist and television personality, Kellie Pickler rose from a small town country girl to American celebrity. You might know Kellie from the 2005 'American Idol' season where she finished sixth or from her numerous singles on the Billboard Hot Country Songs list, like "I Wonder", "Best Days of Your Life", and "Red High Heels."
«Read the rest of this article»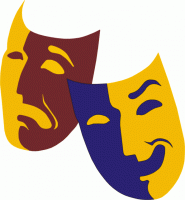 Clarksville, TN – For a special treat for your Valentine, consider the Cumberland Arts Centre Dinner Theatre's production of "Allocating Annie". This comedy involves a bumpy road to romance but should be a special time for you and your special someone.
The cast of relative newcomers to the stage include: Trudy Stein Hart, Jeremy Sanders, Christian Harrison, Kristin Dickenson, Alex Maynard, Kristi Blount and Shellene Kent Keiffer and is being directed by Jan Y. Dial.
«Read the rest of this article»

Clarksville, TN – The Customs House Museum and Cultural Center is located in historic downtown Clarksville, Tennessee. Come explore an entire city block featuring large gallery spaces filled with fine art, science and history.
Some of the events in November at the Museum are: Of Stars & Stripes: From the Collection of Dr. John Olson, Celebrating Black History Month and Mergings: A Visual Exploration: The Art of Jennifer Crescuillo.
«Read the rest of this article»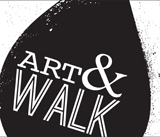 Clarksville, TN – Clarksville's First Thursday Art Walk is produced by the Downtown Clarksville Association and is a free, self-guided tour spanning a 5-block radius that combines visual art, live music, engaging events and more in the heart of Downtown Clarksville.
With 10+ venues, bars and businesses participating each month, the First Thursday Art Walk in Clarksville is the ultimate opportunity to savor and support local creative talent.
«Read the rest of this article»

Clarksville, TN – Austin Peay State University, which turns 90 next year, recently experienced a late growth spurt. Earlier this week, the campus grew by about 10 acres when the school finally closed on property previously owned by the Jenkins and Wynne auto dealership.
The $8.8 million purchase marks one of the largest expansions in the University's history, and it now connects the 182-acre College Street campus with downtown Clarksville.
«Read the rest of this article»

Clarksville, TN – Clarksville Downtown Artists Co-op (DAC) is proud to announce our 5th Annual Juried Photography Exhibition.
The exhibit will feature the best amateur and professional photographers from the Middle Tennessee and Southern Kentucky regions. This photography exhibit features four categories: Landscape, Portrait/Figure-Study, Still Life and Experimental/Alternative.
«Read the rest of this article»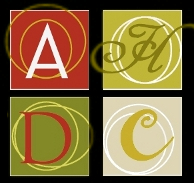 Clarksville, TN – Clarksvillians can buy Valentine's gifts from local artists, sample champagne and heart-healthy chocolates from local caterers, and enjoy chamber music by local musicians at the seventh annual Valentine's Day Afternoon with the Arts, Sunday, February 14th, 2016.
The Clarksville/Montgomery County Arts & Heritage Development Council and F&M Bank are hosting this event from 1:00pm until 4:00pm in F&M Bank's Franklin Room, with its spectacular views of downtown and the Cumberland River.
«Read the rest of this article»

Clarksville, TN – The Montgomery County Sheriff's office took two pictures of it snowing in Downtown Clarksville early Friday morning, January 22nd, 2016.
The Photos were taken from their office at 120 Commerce Street.
«Read the rest of this article»
Clarksville, TN – Under a contract with the Tennessee Department of Safety and Homeland Security, citizens will soon be able to renew or replace an existing driver's license or state identification card in Clarksville's City Hall.
«Read the rest of this article»
Rivers and Spires Vendor and Participant Applications Now Being Accepted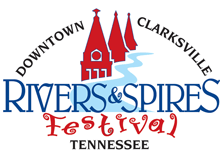 Clarksville, TN – Now in its 14th year, the Rivers and Spires Festival will return to Downtown Clarksville on April 14th-16th, 2016, with five stages of entertainment, more than 100 performers and countless attractions. Fun, family-friendly and always free, the award winning Rivers and Spires Festival is among the largest of its kind in the Southeast.
Applications are now being accepted online at riversandspires.com for entertainers, volunteers, vendors and special event participants.
«Read the rest of this article»