Topic: Downtown Clarksville

Clarksville, TN – Local singer/songwriter and worship leader Lydia Walker will be the featured musical artist for a gospel concert at Heart & Soul Church in downtown Clarksville.
The concert will be held on Sunday, May 22nd at 6:00pm. Heart & Soul Church is located at 334 Union Street.
«Read the rest of this article»
Austin Peay State University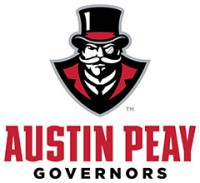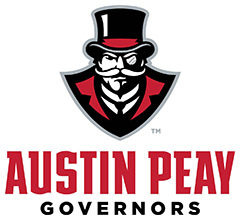 Clarksville, TN – Austin Peay State University Athletics, in conjunction with the APSU Alumni Relations Department, is pleased to welcome back a large group of athletic alumni during the coming months as part of the 2016-17 Athletic Alumni Reunions schedule.
July 21st-22nd, the Women's Golf Alumni Association, in conjunction with the annual Governors Golf Classic, with a mix-and-mingle in downtown Clarksville to go along with participation in APSU's annual fundraiser.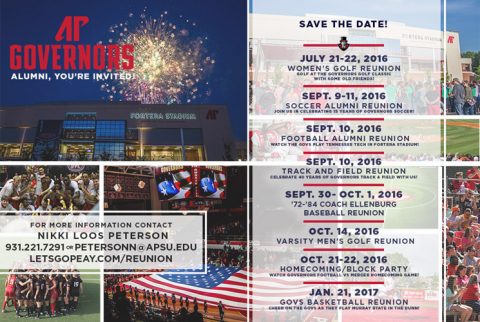 «Read the rest of this article»

Clarksville, TN – The Customs House Museum and Cultural Center is located in historic downtown Clarksville, Tennessee. Come explore an entire city block featuring large gallery spaces filled with fine art, science and history.
Some of the events in November at the Museum are: Cast of Blues, Carol LeBaron: Life Source, Free Saturday Family Day: Amazing Mammals, Cumberland River – An American Legacy, Erosion: Studies of Finite Permanence, Working the Spirit Close to Home: The Portraits of William Stamms Shackelford and Taking a Look at Cave Johnson.
«Read the rest of this article»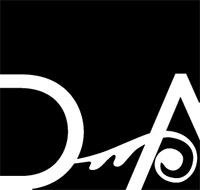 Clarksville, TN – Downtown Artists Co-op (DAC) is proud to announce 'Wanderings', an exhibit by member artists Leah Foote and Connie Livingston-Dunn. Glenda Rohner will also exhibit an installation art piece named "influence" in DAC's window galleries this month.
The opening reception will be on Thursday, May 5th from 5:00pm till 8:00pm. "Wanderings" and "influence" will be on display through May 28th.
Leah and Connie titled their show Wanderings because that word fits so perfectly with their styles of art. Both find that, similar to the exploration of new locales and settings, their journeys in art are explorations of new subjects and techniques.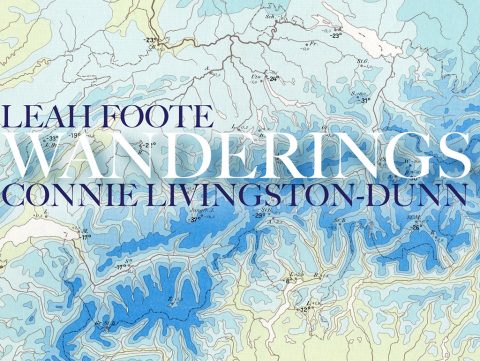 «Read the rest of this article»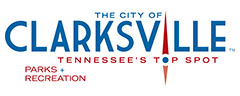 Clarksville, TN – The 38th Annual Queen City Road Race, scheduled for Saturday, May 7th, is quickly approaching and there is still time to register!
Registration can be completed in person or online. Online registration can be completed at www.cityofclarksville.com/qcrr and is available until noon on Friday, May 6th.
«Read the rest of this article»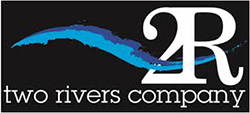 Clarksville, TN – Third generation real estate professional Eric Huneycutt is unashamedly enthusiastic about downtown Clarksville. And, he is proving the adage that enthusiasm is contagious.
His passion for downtown appears to be shared by millennial generation professionals who want convenience and easy access to work, services, and amenities like local restaurants, entertainment and recreation.
«Read the rest of this article»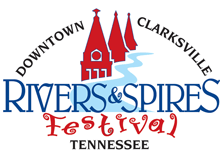 Clarksville, TN – The 2016 Rivers and Spires Festival shattered previous attendance records, bringing over 49,000 people into downtown Clarksville over the April 14th-16th weekend. This year's event was the largest Rivers and Spires to date with the 2010 Festival previously holding the record at 42,073 when the Charlie Daniels Band performed.
"The Festival definitely did what it was supposed to do; bring people downtown, promote the community and offer free family entertainment for all ages. We are very pleased with how the event went this year," said Theresa Harrington, Executive Director of Visit Clarksville.
«Read the rest of this article»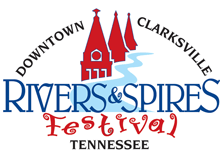 Clarksville, TN – What's not to like about a free festival in the streets and venues of downtown Clarksville? Rivers and Spires Festival 2016 was all that and more with something for everyone.
You could eat everything from funnel cakes to corn dogs to fried Snickers at the street vendors' wagons. You could hear all kinds of music from children's choirs to rock bands. You could watch dancing from places like Hawaii and Panama or see youngsters just learning to dress up and boogie!
«Read the rest of this article»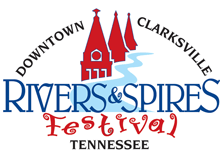 Clarksville, TN – The weather was absolutely perfect Friday, April 15th for the Rivers and Spires Festival. It was warm, but not too warm with a slight wind, clear sky, perfect. Put that with plenty of food, great vendors, activities and some amazing entertainers and you had one heck of a good time going on in Downtown Clarksville.
Rivers and Spires truly has something for everyone, little, small, young and old alike. There were plenty of things to do like the laser tag area, face painting, the sports zone, the family fun zone and more.
«Read the rest of this article»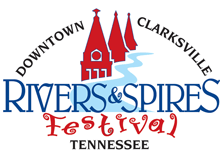 Clarksville, TN – On Thursday afternoon, April 14th, the 14th annual Rivers and Spires Festival started up in downtown Clarksville. There was a slight rain in the afternoon, but it tapered off, clouds parted, giving great weather to kick off the event.
The Quilts of the Cumberland exhibit at Madison Street United Methodist Church opened to the public at 5:00pm. The quilts had been judged earlier in the day so those attending rushed in to see the award winning quilts.
«Read the rest of this article»