Topic: Downtown Clarksville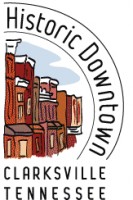 Clarksville, TN – The businesses in Historic Downtown Clarksville invite you to their Annual Downtown Open House event this Saturday, November 29th, during regular business hours.
The retail businesses are gearing-up for the holiday season and hope you will be among those who have pledged to "shop local" this year.
Most businesses will be participating with special events, refreshments and door prizes.
Take advantage of this special day to enjoy the unhurried pace of shopping, where you will find some of Clarksville's most unique, independently owned shops. «Read the rest of this article»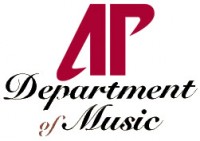 Clarksville, TN – On a Saturday evening last December, a thin layer of snow covered Downtown Clarksville. An icy, winter wind rattled the decorations hanging from streetlights, and most of the sidewalks were empty because it was too cold to go outside.
One of the only signs of life on that quiet night came from the center of the Austin Peay State University campus, where hundreds of people hurried into the Morgan University Center for the Department of Music's Annual Holiday Dinner.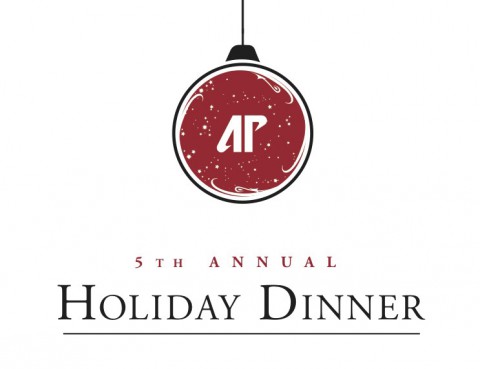 «Read the rest of this article»

Clarksville, TN – Be a part of a Clarksville tradition by participating in this year's annual Christmas parade, hosted by the City of Clarksville and Montgomery County Government.
The parade, a night-time, lighted Christmas parade, is scheduled for Saturday, December 6th beginning at 5:00pm in Downtown Clarksville.
«Read the rest of this article»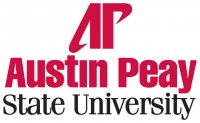 Clarksville, TN – Patrons of the arts at Austin Peay State University joined creators of art at a festive celebration at F&M Bank's Franklin Room in downtown Clarksville last week.
The annual Soiree on Franklin, in its fifth year and sponsored by the Acuff Circle of Excellence board of directors, featured representations of all of APSU's arts disciplines: music, dance and theatre, creative writing and the visual arts. This year's theme, "Coming Home to the Arts," was chosen to tie into the University's Homecoming Week.
«Read the rest of this article»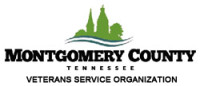 Clarksville, TN – The local community gathered throughout Historic Downtown Clarksville on a chilly Saturday morning to remember our Veterans! The Veterans Day Parade is an annual tradition in our city. This year it was bigger and better than ever.
«Read the rest of this article»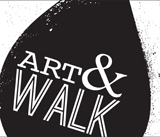 Clarksville, TN - Produced by the Downtown Clarksville Association, First Thursday Art Walk is a free, self-guided tour spanning a 5-block radius that combines visual art, live music, engaging events and more in the heart of Downtown Clarksville.
With 10+ venues, bars and businesses participating each month, the First Thursday Art Walk in Clarksville is the ultimate opportunity to savor and support local creative talent.
«Read the rest of this article»

Clarksville, TN – The weekly Clarksville Parks and Recreation Department Recreation Report provides Clarksvillians with a glimpse at the activities and events that are available from the Parks and Recreation Department for them to enjoy together as a family.
This weeks highlights include: School is out Come Play, Winter Gym Program, 55th Annual Lighted Christmas Parade Seeks Entries, Deep Water Aerobics and Christmas on the Cumberland Grand Opening Scheduled.
«Read the rest of this article»

Clarksville, TN – The 3rd Annual Fright on Franklin was held on Saturday October 29th. Several Thousand families packed Historic Downtown Clarksville for Fright on Franklin which provides safe trick-or-treating opportunities for Clarksville residents.
"It's wonderful, this is one of the best things that we do in the city of Clarksville all year round," said Clarksville Mayor Kim McMillan. "There are thousands of children out here having fun, getting candy, in a wonderful atmosphere where it is safe; and I think the parents are liking it too!"
«Read the rest of this article»

Clarksville, TN – Fright on Franklin, the City's annual Halloween festival, will take place on today, October 25th, 2014 in Downtown Clarksville from 3:00pm to 7:00pm. Fright on Franklin will feature 70 trick-or-treat booths, costume contests, a haunted house, a hayride and food vendors!
«Read the rest of this article»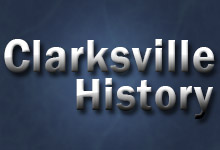 Clarksville, TN – Have you seen the old stone building on Walker Street in the New Providence area? If not, come by and take a look at it some time. This primitive looking building, labeled "Sevier Station", is on the National Register of Historic Places and is touted as the oldest building in Montgomery County, Tennessee.
As you walk around and gaze at the roughhewn limestone quarried from the nearby bluffs, and ponder the old chimney placed oddly in the center of the building, and consider the apparent gun port built into the east side, may you contemplate the ground upon which you are standing.
«Read the rest of this article»