Topic: driving under the influence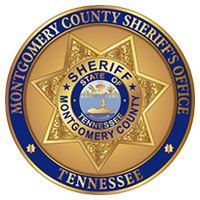 Clarksville, TN – Warrant Wednesday is being conducted by the Montgomery County Sheriff's Office (MCSO) to help reduce the over 6000 active warrants on file.
Every Wednesday three wanted individuals will be spotlighted on the Sheriff's Office Facebook page. They will be chosen based on felonies committed, number of warrants on file, or if they are considered dangerous.
This week's Warrant Wednesday focuses on William Ellis and Erastus Mummery.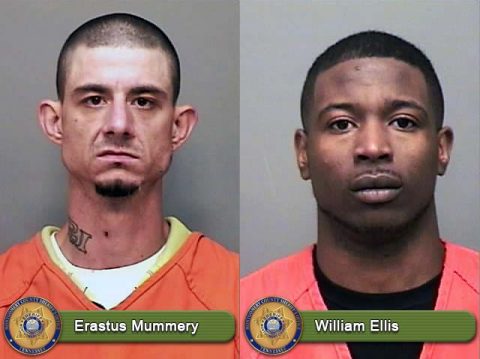 «Read the rest of this article»

Clarksville, TN – Clarksville Police nightshift patrol officers were kept busy Saturday night and Sunday morning with numerous calls-for-service that included vandalism with a firearm and a vehicle crashing into a house.
Officers investigated a report of shots fired around Paddock Place Apartments on Union Hall Road at 9:25pm. Five vehicles were found with bullet damage. Witnesses reported a slim black or Hispanic male, dressed in black, running from the scene.
«Read the rest of this article»
Tennessee State Representative Curtis Johnson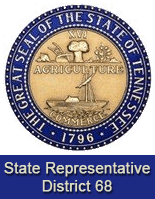 Nashville, TN – The 109th Tennessee General Assembly adjourned on April 22nd, 2016 to become a part of Tennessee history with passage of major legislation to reduce crime, cut tax burdens, spur job growth, accelerate the state's success in K-12 education, boost the number of college graduates, curb drug abuse and curtail drunk driving.
State lawmakers also passed significant legislation to ease traffic congestion, reduce child abuse, aid farmers, increase access to healthcare and medication, increase voter participation and provide a safer environment for the elderly.
Following, please find a copy of some of the highlights of this year's legislative action.
«Read the rest of this article»

Clarksville, TN – A Montgomery County Sheriff's Deputy was arrested by the Tennessee Highway Patrol (THP) early Thursday morning in Nashville, Tennessee.
Illya Novikov was stopped by THP and arrested for driving under the influence and violation of the implied consent law.
Novikov has been with the Sheriff's Office since 2010 and has been placed on administrative leave pending an internal review of the incident.
THP is working with the Sheriff's Office to complete the internal review of the incident.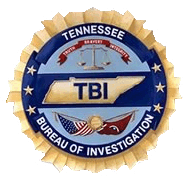 Nashville, TN – A man who was added to the Tennessee Bureau of Investigation's Top Ten Most Wanted list on Thursday was taken into custody tonight in Lexington, Kentucky.
Benjamin Scott Brewer, 39, was taken into custody by the U.S. Marshals Service and the Lexington Police Department at the Hamburg Shopping Plaza in Lexington.
Brewer was wanted by the TBI, the U.S. Marshals Service and the Chattanooga Police Department stemming from an indictment handed down by the Hamilton County Grand Jury on August 3rd.
«Read the rest of this article»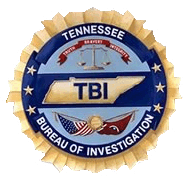 Nashville, TN – The Tennessee Bureau of Investigation has a new addition to the state's 'Top 10 Most Wanted' list: Benjamin Scott Brewer of London, Kentucky.
Brewer is wanted by the Chattanooga Police Department, the U.S. Marshals Service, and the TBI stemming from an indictment by the Hamilton County Grand Jury this week, charging Brewer with six counts of Vehicular Homicide, four counts of Reckless Aggravated Assault, one count of DUI by Impairment of Narcotics, one count of Speeding, and one count of False Report of Duty Status.
«Read the rest of this article»
Preliminary Figures Show Statewide Decrease in Traffic Fatalities

Nashville, TN – The Tennessee Department of Safety and Homeland Security today announced preliminary figures that indicated five people were killed in traffic crashes during this year's Fourth of July holiday period. That's a decrease from the 12 vehicular deaths during the 2014 Fourth of July period.
There were three vehicle occupants, one motorcyclist and one pedestrian killed during this year's 72-hour holiday period. One of the traffic fatalities was alcohol-related and one was not wearing a seat belt.
«Read the rest of this article»

Clarksville, TN – On Sunday, November 9th, 2014 at 3:00am, Officer John Reyes from the Clarksville Police Department responded to a call involving a pedestrian that was struck by a vehicle on Fort Campbell Boulevard 1800 Feet South of Ringgold Road.
The driver of the vehicle, Jordan Victor Butts, was traveling north on Fort Campbell Boulevard and struck the pedestrian, Lakeshia P. Lamb-Brown, who was walking east toward the Jackson Hewitt business parking lot. Butts continued to drive north failing to stop after striking Lamb-Brown. «Read the rest of this article»

Clarksville, TN – On December 14th, 2013 at 6:54am, Clarksville Police Officer Larry Harris responded to a crash at Tylertown Road and Roscommon Way.
An unknown motor vehicle struck and killed Austin McReynolds, Private First Class (PFC), Fort Campbell, between the hours of 2:30am and 2:45am.
PFC McReynolds had been at O'Connors Irish Pub and Grill, 1198 Tylertown Road, and was walking east bound on Tylertown Road for an unknown reason.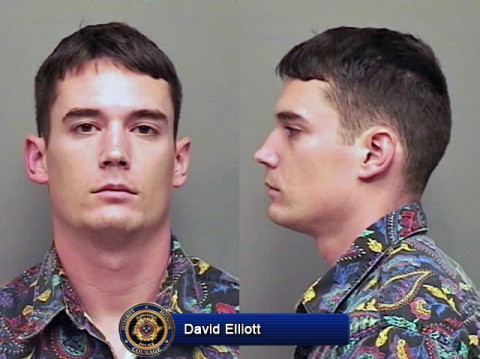 «Read the rest of this article»
Free 4 hour class for High School Students between the ages of 15 and 19

Clarksville, TN – Applications are now being accepted by the Clarksville Police Department for the October 5th, 2013 Student Traffic Awareness Training (STAT) Class.
Applications are available at Clarksville Police headquarters, 135 Commerce Street or by going to www.clarksvillepd.org.
Once completed, applications are to be turned in to the Clarksville Police Department at 135 Commerce Street either in person or by mail. «Read the rest of this article»