Topic: Dropbox
1 in 7 Notified of Personal Data Breach Last Year; Victims of E-mail Phishing Scams Up 22 percent from 2012

Yonkers, NY – Despite a rash of high-profile data breaches and cyber threats, an alarming 62 percent of U.S. online consumers have done nothing to protect their privacy on the Internet, according to a recent national Consumer Reports survey.
Perhaps not surprisingly, the number of victims is on the rise. One in seven online consumers were notified that their personal data had been breached in 2013 – a 56 percent increase from 2012. And a projected 11.2 million people fell for e-mail phishing scams, up 22 percent from the previous year. «Read the rest of this article»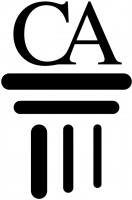 Clarksville, TN – Clarksville Academy, a Pre-K through 12th grade private college preparatory school is excited to announce that all of its 1st-5th grade students will receive an iPad mini for the 2013-2014 school year.
This will place an iPad mini in the hands of every student in grades 1 through 5 and iPad mini learning centers in Pre-K and Kindergarten. This is the third phase in the 1:1 program originally launched in the fall 2011.
«Read the rest of this article»