Topic: Drought
Written by Alan Buis
NASA's Jet Propulsion Laboratory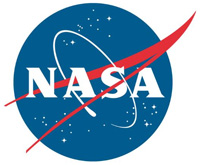 Pasadena, CA – About 60 percent of California is experiencing "exceptional drought," the U.S. Drought Monitor's most dire classification. The agency issued the same warning to Texas and the southeastern United States in 2012. California's last two winters have been among the driest since records began in 1879. Without enough water in the soil, seeds can't sprout roots, leaves can't perform photosynthesis, and agriculture can't be sustained.
Currently, there is no ground- or satellite-based global network monitoring soil moisture at a local level. Farmers, scientists and resource managers can place sensors in the ground, but these only provide spot measurements and are rare across some critical agricultural areas in Africa, Asia and Latin America.
«Read the rest of this article»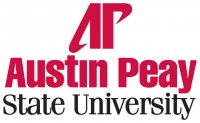 Clarksville, TN – A few years ago, three tall, flowering cherry trees grew on the western side of Austin Peay State University's Sundquist Science Complex. They provided a nice, welcoming entry into the building, but in 2007, Tennessee suffered from a record-setting drought.
Temperatures reached 113 degrees Fahrenheit that summer, and by the fall, the 20-foot tall trees were dead.
«Read the rest of this article»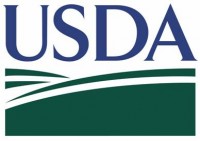 Nashville, TN – USDA's Natural Resources Conservation Service will target over $885,197 this year in technical and financial conservation assistance for Tennessee farmers, ranchers and forest landowners in persistent poverty rural areas.
StrikeForce for Rural Growth and Opportunity is a USDA effort that focuses high-priority assistance in rural communities in 20 states with a special emphasis on historically underserved farmers, ranchers and communities in counties with persistent poverty. «Read the rest of this article»
Written by Alan Buis
NASA's Jet Propulsion Laboratory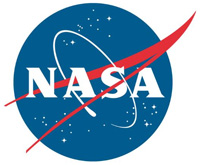 Pasadena, CA – NASA officials will participate in a media briefing at 9:30am PST Tuesday, February 25th about the agency's work to use its Earth observation assets to help the state of California better manage its water resources and monitor and respond to its ongoing drought.
The briefing will be held at the Sacramento Convention Center in Sacramento, CA.
Audio of the event will be streamed live at: http://www.nasa.gov/newsaudio
«Read the rest of this article»
Written by Tony Phillips
Science at NASA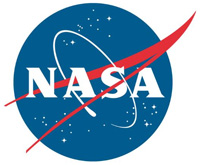 Washington, D.C. – California is supposed to be the Golden State.  Make that golden brown.
The entire west coast of the United States is changing color as the deepest drought in more than a century unfolds.  According to the U.S. Department of Agriculture and NOAA, dry conditions have become extreme across more than 62% of California's land area—and there is little relief in sight.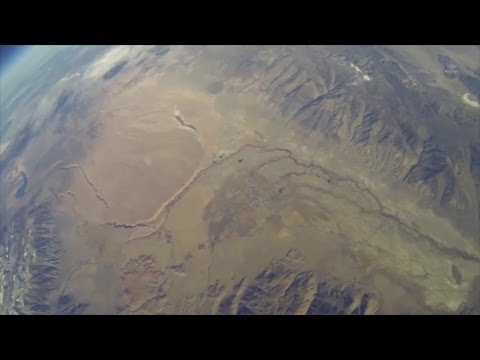 «Read the rest of this article»
Washington, D.C. –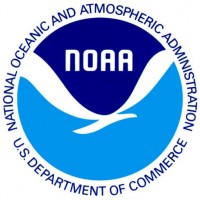 NOAA issued the three-month U.S. Spring Outlook today, stating that odds favor above-average temperatures across much of the continental United States, including drought-stricken areas of Texas, the Southwest and the Great Plains.
Spring promises little drought relief for most of these areas, as well as Florida, with below- average spring precipitation favored there. Meanwhile, river flooding is likely to be worse than last year across the country, with the most significant flood potential in North Dakota.
«Read the rest of this article»
Written by Alan Buis
NASA's Jet Propulsion Laboratory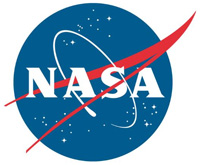 Pasadena, CA – An area of the Amazon rainforest twice the size of California continues to suffer from the effects of a megadrought that began in 2005, finds a new NASA-led study.
These results, together with observed recurrences of droughts every few years and associated damage to the forests in southern and western Amazonia in the past decade, suggest these rainforests may be showing the first signs of potential large-scale degradation due to climate change.
«Read the rest of this article»
Written by Agriculture Secretary Tom Vilsack
USDA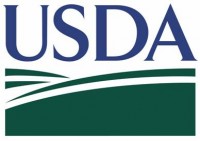 Washington, D.C. – Over the course of 2012, farm families and rural communities faced a number of challenges. A record drought impacted much of the country and many were impacted by a major hurricane, flooding and severe storms. However, thanks to the resilience of rural Americans, our communities are still going strong.
Over the course of this year, USDA continued our record efforts to help folks across our nation, and I am proud of the work we carried out.
«Read the rest of this article»
Written by Dauna Coulter
Science at NASA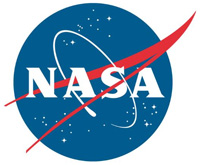 Washington, D.C. – For 1200 years, the Maya dominated Central America. At their peak around 900 A.D., Maya cities teemed with more than 2,000 people per square mile — comparable to modern Los Angeles County.
Even in rural areas the Maya numbered 200 to 400 people per square mile. But suddenly, all was quiet. And the profound silence testified to one of the greatest demographic disasters in human prehistory — the demise of the once vibrant Maya society.
«Read the rest of this article»

Nashville, TN – Most customers who visit local Christmas tree farms in the coming weeks won't notice, but growers without irrigation this summer saw significant losses in seedlings planted over the 2011-12 fall and winter.
According to Kyle Holmberg, marketing specialist with the Tennessee Department of Agriculture, some growers reported new seedling losses up to 80 percent. Losses of mature trees ran between 10 and 20 percent in areas subjected to significant drought combined with excessive heat.
«Read the rest of this article»