Topic: Drugs for Sale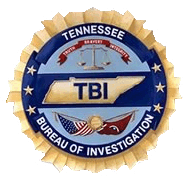 Nashville, TN – The Tennessee Bureau of Investigation today added a Clarksville man wanted for questioning in a September homicide to the state's Top Ten Most Wanted fugitive list in an effort to locate him and take him into custody on an outstanding warrant related to the murder.
Danyon Lydell Dowlen, 39, last known address 122 West Drive, Clarksville is wanted by the Clarksville Police Department on one count of being a felon in possession of a handgun.
«Read the rest of this article»

Clarksville, TN – One of local law enforcement's frequent fliers has been arrested again. On April 26th, 2012, Marcellus Flynn was in possession of a stolen vehicle and driving on a revoked license when he was taken in custody on Providence Boulevard.
He already had several warrants on file when he had took the 2010 Dodge Avenger on April 24th, 2012. Officers tried to stop him on multiple times after the theft, but Flynn fled each time.

«Read the rest of this article»

Clarksville, TN – On November 17th, 2010, around 7:17pm, Police received a call from a man who was hiding in a back room of an apartment at 500 Kraft Street after two men forced their way into the residence. The two men were unaware the man was in the back room calling Police.  
After the two men, later identified as Charles Yebuah and Timothy Cox, forced their way into the apartment, they held the occupants at gunpoint and demanded money and cell phones from the victims. The robbers took two XBOX systems, 3 cell phones, cash, and three XBOX games and fled from the residence. Officers were on scene and had the building surrounded within three minutes.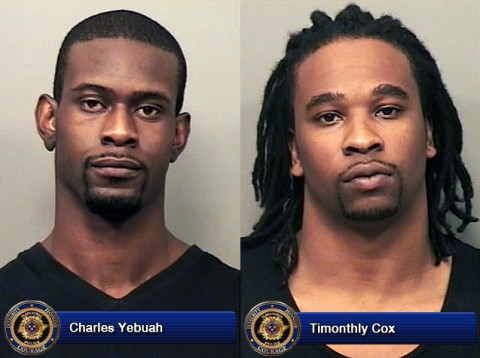 «Read the rest of this article»

On August 15th, 2010, officers responded to a Kraft Street hotel in reference to an anonymous caller that had locked them self in a bathroom. They told 911 there were 10 gang members in the room and several of them were armed, drug activity was going on, and no one was being allowed to leave. The caller also indicated that Owen Childs was in the room. 
A warrant check indicated that Childs had several warrants on file. The officers located the room which the caller described and spoke to a woman that said there was no one else in the room.  When officers were allowed inside, they found a male hiding in the bathroom.  Initially, the male gave officers a false name, but officers were quickly able to discover the man's real name—Owen Wilson Childs. When officers approached Childs, he knocked over one of the officers and fled from the room.   
«Read the rest of this article»