Topic: Drugs

Nashville, TN – In 2013, 921 newborns in Tennessee experienced withdrawal from drugs their mothers used while pregnant.
Many people across Tennessee, including a group of state leaders, are working to reduce that number and in the past year launched several efforts to help prevent the suffering and expenses associated with the condition known as neonatal abstinence syndrome, or NAS.
«Read the rest of this article»
Clarksville, TN – Clarksville Mayor Kim McMillan announces the launch of a public education campaign to encourage the safe storage and proper disposal of prescription medications.
The campaign, which is part of a national awareness initiative called Safeguard My Meds, will involve a concerted effort by law enforcement officials, medical professionals and citizens of Clarksville to reduce the abuse of prescription medications.
«Read the rest of this article»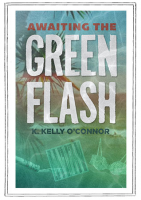 Nashville, TN - For some authors, writing a full-length, debut novel can seem like a daunting task, but this was not the case for K. Kelly O'Connor. In fact, the colorful characters and vivid scenery of her new book, Awaiting The Green Flash, came quite naturally for the first-time author.
"I certainly didn't sit down and decide to write a book," she explains. "This novel was definitely more of a compulsion for me. Much of it was originally sketched out on napkins while sitting in bars, taverns, cafes, and nightclubs. The best environment for me to be creative in is a public place with all types of people around— with lots of sounds, scents, tastes, and sights." And it's certainly O'Connor's penchant for vibrant settings and eclectic people that shines throughout the entirety of Awaiting The Green Flash.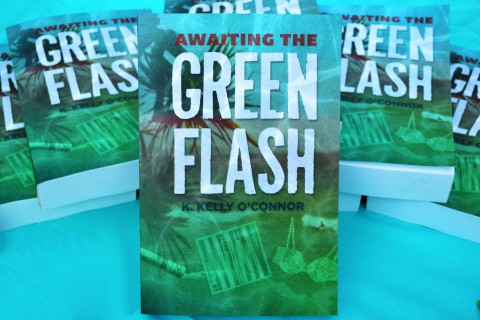 «Read the rest of this article»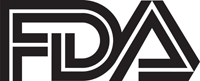 Washington, D.C. – Acetaminophen, a fever and pain reliever that is one of the most widely used medicines in the U.S., can cause rare but serious skin reactions, warns the Food and Drug Administration (FDA).
Although rare, possible reactions to acetaminophen include three serious skin diseases whose symptoms can include rash, blisters and, in the worst case, widespread damage to the surface of skin. If you are taking acetaminophen and develop a rash or other skin reaction, stop taking the product immediately and seek medical attention right away.
«Read the rest of this article»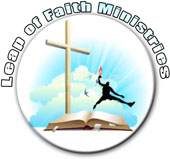 Clarksville, TN – No one denies that there are pleasures connected with drugs. Even the Bible admits that the world offers pleasure but it speaks of them as the "passing pleasures of sin". (Hebrew 11:25) They are pleasures, but they don't last. And the price men have to pay for indulging in them is too high.
What should be the attitude of believers towards the drug scene with its amphetamines, barbituates, heroin, cocaine, PCP, opium, weed, LSD, peyote, glue, nitrous oxide, and prescription drugs; such as codeine, Darvon and Percoden?  Does the Bible have anything to say about them? «Read the rest of this article»

Clarksville, TN – The Clarksville Police Department is investigating a Missing Mother and Daughter.
The family advises that they haven't heard from them since May 1st, 2013 and reported them missing on June 13th, 2013.
The Detective in charge of the case has exhausted all leads.
«Read the rest of this article»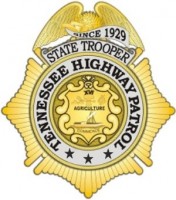 Nashville, TN – A Tennessee State Trooper arrested three suspects on drug charges following a traffic stop and subsequent pursuit in Decatur County on Friday morning.
Trooper Brad Atkinson charged Sam Splawn, 29, of Witchita Falls, Texas with felony possession of schedule VI with intent to distribute/transport, felony evading, and several misdemeanor traffic violations, while his brother Shaun Splawn, 26, and Nathan Avila, 26, both of Witchita Falls, were charged with conspiracy to distribute marijuana and aggravated assault (intent). All three suspects were transported to the Decatur County Jail.
«Read the rest of this article»

Nashville, TN – The Tennessee Wildlife Resources Agency (TWRA) will be participating in Operation Dry Water, June 28th-30th. Operation Dry Water is a national weekend of Boating Under the Influence (BUI) education and enforcement directed toward reducing alcohol and drug-related accidents and fatalities.
Operation Dry Water is held on a weekend prior to the July 4th holiday to give BUI enforcement high visibility during the peak boating season.

«Read the rest of this article»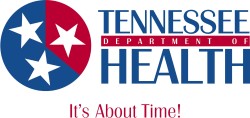 Nashville, TN – The Tennessee Board of Pharmacy has taken action to strengthen its efforts to better assure safe, sterile compounding of drugs by entities licensed by the state.
The measures collectively address the need for safe, effective and available medications for patients who need them. «Read the rest of this article»
Study shows crime decreasing for third year in a row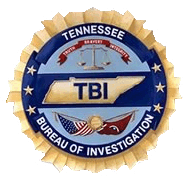 Nashville, TN – The Tennessee Bureau of Investigation today released its annual study dedicated to crime in Tennessee's schools.
Produced by TBI's Crime Statistics Unit, the study spans a three-year period between 2010 and 2012 and is based on crime data submitted by Tennessee law enforcement agencies to the Tennessee Incident Based Reporting System (TIBRS). «Read the rest of this article»