Topic: Drugs

Montgomery County, TN – A former corporal with the Montgomery County Workhouse has been indicted by the grand jury on drug charges and as in custody, to be booked into the Montgomery County Jail today.
Theodore Martin Morey, 35, who gave a Colby Cove address, will be booked on the charge of receipt of a counterfeit controlled substance. His bond will be set at $2,500.
«Read the rest of this article»

Clarksville, TN – On September 26th, 2014 at 9:18am, Detective Andy Hurst, from the Clarksville Police Department, responded to a False Report at a bank on Fort Campbell Boulevard.
Bernard Davis had bank employees call 911 for him and report that a man that was sitting outside of the bank in his vehicle tried to rob him. Davis told Officers that the male driver of the vehicle had a gun when he tried to rob him.
«Read the rest of this article»
New State Law on 'Overdose Antidote' Naloxone Use Now in Place

Nashville, TN – The Tennessee Department of Health's Vital Statistics office today released data on 2013 drug overdose deaths in the state. The 1,166 fatalities last year involved prescribed and illegal drugs, unintentional and intentional overdoses, and compares with 1,094 overdose deaths in 2012.
In each of the last two years, more people died from drug overdoses in Tennessee than in either motor vehicle accidents or homicides or suicides*.
Year
OD
MVA
Homicide
Suicide
2012
1,094
958
456
956
2013
1,116
1,008
405
1,017
Total
2,260
1,966
861
1,973
*Source:  Tennessee Department of Health, Office of Vital Records «Read the rest of this article»

Clarksville, TN – The Clarksville Police Department in cooperation with the Tennessee Department of Environment and Conservation, Office of Sustainable Practices have partnered as part of Tennessee's Pharmaceutical Take Back Program.
These Pharmaceutical Drop Boxes are for citizens to dispose of personal medication items  and are not intended for businesses i.e.  hospitals , clinics,  pharmacies etc. who are required to dispose of their medications in a manner consistent with DEA guidelines. «Read the rest of this article»
Montgomery County Sheriff's Office

Montgomery County, TN – Agents with the 19th Judicial District Drug Task Force last night, July 8th, 2014,  dismantled a methamphetamine lab at a local apartment and arrested one woman.
Samantha Smith, 29, who gave a 245 Executive Drive Apt. 2A address, was booked into Montgomery County Jail on charges of initiating the process of manufacturing methamphetamine.
«Read the rest of this article»

Nashville, TN – The Tennessee Neonatal Abstinence Syndrome Subcabinet is providing useful information to health care providers and patients about recent changes to state laws and rules related to babies that are born dependent on drugs.
Neonatal Abstinence Syndrome, or NAS, occurs when a baby receives certain drugs, primarily narcotics, through the umbilical cord and is abruptly cut off from that supply at birth and then experiences a variety of withdrawal symptoms. «Read the rest of this article»

Nashville, TN – While swimming is a fun way to beat the heat and be physically active, thousands of Americans get sick every year due to germs found in the places where we swim.
"We can all help keep our swimming areas safe this summer by following a few easy steps," said TDH Chief Medical Officer David Reagan, MD, PhD. "Taking precautions like showering before swimming and never letting children swim without supervision helps prevent illness and injuries."
«Read the rest of this article»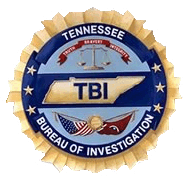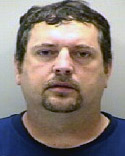 Nashville, TN – A joint investigation involving the Tennessee Bureau of Investigation, the U.S. Marshals Service, the Wilson County Sheriff's Office and the Rutherford County Sheriff's Office has yielded the apprehension of Stephen Eugene Beck in Wilmington, North Carolina.
The Wilson County Sheriff's Office requested that TBI add Beck to the state's Top Ten Most Wanted fugitive list after he failed to report to court in Wilson County on July 25th, 2011.
«Read the rest of this article»

Nashville, TN – In 2013, 921 newborns in Tennessee experienced withdrawal from drugs their mothers used while pregnant.
Many people across Tennessee, including a group of state leaders, are working to reduce that number and in the past year launched several efforts to help prevent the suffering and expenses associated with the condition known as neonatal abstinence syndrome, or NAS.
«Read the rest of this article»
Clarksville, TN – Clarksville Mayor Kim McMillan announces the launch of a public education campaign to encourage the safe storage and proper disposal of prescription medications.
The campaign, which is part of a national awareness initiative called Safeguard My Meds, will involve a concerted effort by law enforcement officials, medical professionals and citizens of Clarksville to reduce the abuse of prescription medications.
«Read the rest of this article»