Topic: Drugs

Clarksville, TN – Clarksville Police are looking for two men, with warrants, involved in a home invasion which occurred on Beech Street, November 25th, 2017, around 9:00pm.
The two men, who knew the victim, forced their way into a Beech Street residence and a fight ensued resulting in a man being assaulted. At one point during the confrontation, a handgun was brandished. The men left the scene prior to officers arrival.
The two men have been identified as: Darius Jaron Kehoe, 23 and Deaundre Maurice Catlett, 28.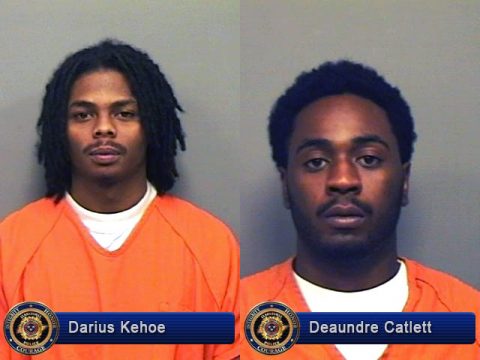 «Read the rest of this article»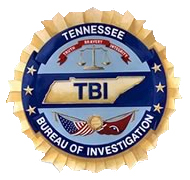 Nashville, TN – Tennessee Bureau of Investigation Special Agents with the Drug Investigation Division are concerned about recent evidence submissions to the TBI crime lab.
Two different pieces of evidence from ongoing drug cases contained a deadly combination of drugs, and Agents are worried that there are more lethal blends of drugs being sold and used that will have deadly consequences.
This a toxic mix of drugs that Forensic Scientists in the TBI labs have rarely, if ever, seen in evidence submissions.
«Read the rest of this article»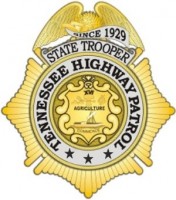 Nashville, TN – On Tuesday, November 7th, 2017, Trooper Donnie Clark of the Tennessee Highway Patrol's (THP) Interdiction Plus Team (IPT) Chattanooga District stopped a gray 2014 Chevrolet Malibu on I-24 in Coffee County for a traffic violation.
The driver, Shannon Baxter of Indianapolis, Indiana was not cooperative answering the trooper's questions. This behavior along with the actions by the passenger caused Trooper Clark to become suspicious of criminal activity possibly being conducted. Consent to search the vehicle was requested by the trooper and denied by the driver.
«Read the rest of this article»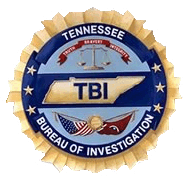 Nashville, TN – The Tennessee Bureau of Investigation's Drug Investigation Division (DID) is urging public caution, especially among recreational drug users, following recent evidence submissions to two TBI crime laboratories.
Several sample of cocaine, submitted by law enforcement agencies in Middle Tennessee and East Tennessee in recent months, also tested positive for fentanyl, a powerful, narcotic painkiller, or one of its dangerous analogs.
Previously, fentanyl had primarily been identified in samples of heroin or in clandestine pills compounded to resemble legitimate prescription opioids.
«Read the rest of this article»
Written by Curtis Johnson
Tennessee State Representative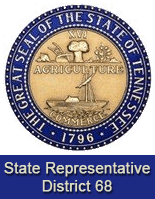 Nashville, TN – The first session of the 110th Tennessee General Assembly adjourned on May 10th, 2017, after passing major legislation that will benefit Tennesseans for generations to come. This is Part 5 of a 12 Part report.
This includes a measure making Tennessee the first state in the nation to offer all adults without a degree tuition-free access to community college; a new law rebuilding a safe and reliable transportation network, while reallocating revenues to maximize taxpayers' return on that investment; and a bill which provides a responsible path to improve access to broadband through investment, deregulation, and education.
Action in the General Assembly also included passage of a balanced budget which takes on no new debt, as well as legislation protecting the elderly, enhancing the state's robust job growth, cracking down on crime, and boosting efforts as the fastest improving state in the nation in K-12 student achievement. Following is a report on key legislation passed this year.
«Read the rest of this article»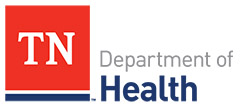 Nashville, TN – Fentanyl: It's here; it's deadly and not just illegal users are at risk. Along with fentanyl there are other, more powerful drugs like carfentanil that are being used in counterfeiting legal drugs like Percocet and even counterfeiting of illegal heroin.
That's the message leaders from the Tennessee Department of Health, Tennessee Bureau of Investigation, Tennessee Department of Mental Health and Substance Abuse Services and Tennessee Department of Safety and Homeland Security provided today during a press conference at TBI headquarters in Nashville.
«Read the rest of this article»

Clarksville, TN – On Tuesday, May 16th, 2017, around 3:15pm, Clarksville Police Officer Seth Traughber responded to a suspicious activity call at Exxon Hi Road on Highway 76.
A man had been on the lot for about 45 minutes and was thought to be on drugs. When the officer arrived on scene, medics were already there and, after several attempts, were able to wake the man up. It was noted by medics, there were a couple of narcotic prescriptions on the front seat.
«Read the rest of this article»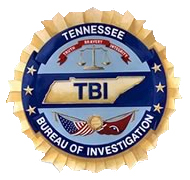 Nashville, TN – Tennessee Bureau of Investigation Special Agents have obtained an indictment for a Dickson County woman charged with bringing contraband into a jail, and tampering with evidence.
At the request of 23rd District Attorney General Ray Crouch, on April 3rd, Special Agents began investigating the disappearance of money and drugs from a patrol car.
On April 1st, Tasha Corlew was involved in a traffic accident in Dickson, and was ultimately charged with DUI. A Dickson police officer at the scene collected items that Corlew had in her possession, which the investigation revealed included cash and drugs, and placed them in the front of his vehicle.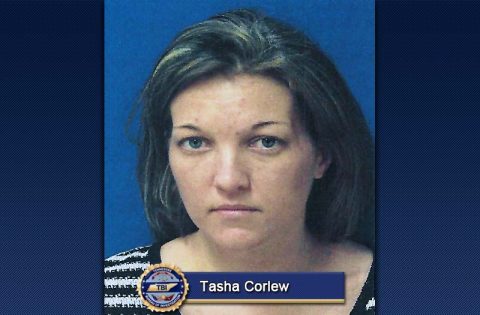 «Read the rest of this article»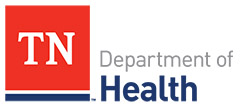 Nashville, TN – Antibiotics are among the most commonly prescribed drugs used in human medicine, and chances are you and your family members have taken them multiple times.These vital drugs help fight life-threatening bacterial diseases and are generally safe when appropriately prescribed.
But overuse and misuse of antibiotics can reduce their benefit and contribute to the rise of drug-resistant bacteria, which kill thousands of Americans every year.
«Read the rest of this article»
American Heart Association Scientific Statement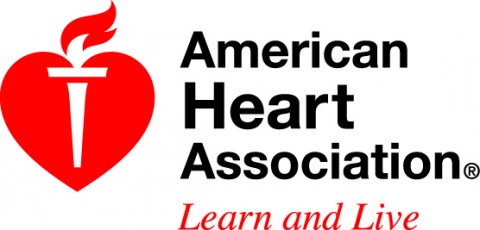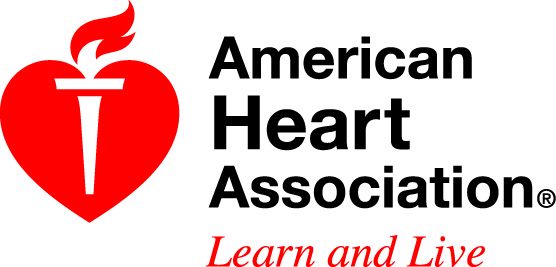 Dallas, TX – Commonly used medications and nutritional supplements may cause or worsen heart failure, according to the first scientific statement from the American Heart Association to provide guidance on avoiding drug-drug or drug-condition interactions for people with heart failure.
The statement provides comprehensive information about specific drugs and "natural" remedies that may have serious unintended consequences for heart failure patients.
«Read the rest of this article»