Topic: Dyer County

Nashville, TN – The Tennessee Wildlife Resources Agency has been informed that the Tennessee's Natural Resources Conservation Service (NRCS) has recently received $778,044 in additional funding to help crop and livestock producers through the Environmental Quality Incentives Program (EQIP).
Producers in areas designated as either D3 Drought, Extreme or D4 Drought  exceptional on the recent July 2012 U.S. Drought Monitor maps for Tennessee are eligible to apply for selected conservation practices. These areas include Benton, Carroll, Crockett, Dyer, Fayette, Gibson, Haywood, Henry, Houston, Humphreys, Lake, Lauderdale, Montgomery, Obion, Shelby, Stewart, Tipton, and Weakley counties. «Read the rest of this article»
Agriculture Secretary Vilsack Delivers Targeted Financial and Technical Assistance to Drought-Stricken Producers and Landowners in 19 States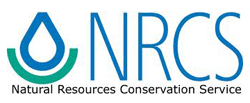 Nashville, TN – Agriculture Secretary Tom Vilsack today announced that USDA will target nearly $16 million in financial and technical assistance to help eligible crop and livestock producers in 19 states cope with adverse impacts of the historic drought gripping the nation.
"President Barack Obama and I continue to work across the federal government to provide relief for those farmers and ranchers who are affected by the severe drought conditions impacting many states across our nation," Vilsack said. "This additional assistance builds on a number of steps USDA has taken over the past few weeks to provide resources and flexibility in our existing programs to help producers endure these serious hardships." «Read the rest of this article»
$17.9 Million Provides for Infrastructure and Other Improvements
Clarksville Outlaw Field to receive $2,450,000 in Grants

Nashville, TN – The Tennessee Department of Transportation (TDOT) announced today that federal and state aeronautics grants totaling $17,968,888 have been approved for 14 Tennessee airports.
The grants are made available through the Tennessee Department of Transportation's Aeronautics Division. The Division administers federal and state funding to assist in the location, design, construction and maintenance of Tennessee's diverse public aviation system. «Read the rest of this article»
Burn Ban Still In Effect for Montgomery County

Nashville, TN – The ban on outdoor grilling has been lifted by the Department of Agriculture. The Burn Ban itself is still in place for Montgomery County and 22 other counties across Tennessee. A public notice will be given when the burn ban it totally lifted.
The burn ban has been lifted for Henderson, Lewis and Stewart counties. «Read the rest of this article»

Nashville, TN – Tennesseans who suffered losses due to severe spring weather have about six weeks remaining to apply for assistance. August 9th is the last day the Federal Emergency Management Agency will accept applications for individual assistance.
State and federal officials continue to encourage anyone with damage or other losses in the disaster-designated counties to register. "You may think you don't need assistance, but you could later have disaster related losses," said TEMA Director James H. Bassham "Registration with FEMA is free. It's better to get your name in the system before the August 9th deadline. After that date, it will be too late." «Read the rest of this article»
Benefit claims must be filed within 30 days

Nashville, TN – The Tennessee Department of Labor & Workforce Development announced Disaster Unemployment Assistance (DUA) benefits are now available for workers in Dyer, Lake, Obion, Shelby and Stewart counties as a direct result of severe storms, straight-line winds, tornadoes and flooding for the incident period beginning on April 19th, 2011, and continuing. The declaration number is FEMA-1979-DR.
"As expected, a second disaster declaration has been issued by FEMA to address the damage, destruction and hardship caused by the flood waters of the Mississippi River," stated Labor Commissioner Karla Davis. "It will take some time and a lot of hard work to recover, but labor staff is ready to provide assistance through regular unemployment and Disaster Unemployment Assistance."  «Read the rest of this article»
CMCSS receives 20 Million for Renovation of Montgomery Central High School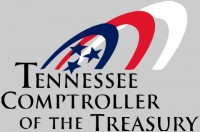 Communities throughout Tennessee will receive financing to build or repair schools as a result of the Tennessee State School Bond Authority's (TSSBA) action on Thursday.
The TSSBA finalized plans to sell up to $184 million worth of Qualified School Construction Bonds (QSCBs) as part of a program created by the federal American Recovery and Reinvestment Act. The bonds are tax credit bonds that provide a federal tax credit to the investor on a quarterly basis. The bonds may also pay a supplemental coupon to the bondholders on a quarterly basis.
Thursday the TSSBA selected a bond underwriting team, approved a final bond resolution and finalized documents needed to move forward with the bond sale. The TSSBA had preliminarily approved the loans in September and, after some revisions in loan amounts and the addition of the City of Kingsport as a new borrower, the revised list of project loans were approved by the TSSBA.
The TSSBA will invest the proceeds from the bond sale in the State Pooled Investment Fund (SPIF) and will disburse the funds to the communities to pay the expenses related to their school construction projects.
«Read the rest of this article»