Topic: Eagles
Clarksville, TN – After five successful seasons as head football coach at Northeast High School, Isaac Shelby has returned to where he played and started his coaching career as he was named the new head coach at Clarksville High School, February 5th in an official presentation in the school cafeteria.
Shelby replaces Ken Busbee, who resigned on December 4th, 2013 after three seasons at the helm of the Wildcats football program.
«Read the rest of this article»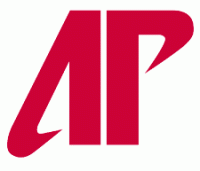 Clarksville, TN – Austin Peay State University men's golf team has been picked to repeat as Ohio Valley Conference champions in a vote league coaches.
Meanwhile, the Lady Govs golf team was picked to tie for sixth on the women's side.
On the men's side Austin Peay received 8 of 11 first-place points to finish with the most points (96). That was eight points better than second-place Belmont who received the other three first-place votes (88 points).
«Read the rest of this article»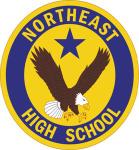 Clarksville, TN – After dropping two District 10-AAA road games last week, Northeast High School went old-school January 20th at home in the Eagles Nest, as they hounded the Springfield High School Yellowjackets for 32 minutes and came away with a 64-40 victory.
Northeast (9-11, 4-4 District 10-AAA) trailed only once, 4-2, that coming in the first 46 seconds of the game, but from then on it was pretty much all Eagles, as their defensive pressure and trapping took Springfield out of any type of offense set that it was planning to run.
«Read the rest of this article»
Clarksville High's J.J. Jones scores 35
Clarksville, TN - Clarksville High School's J.J. Jones scored a career-high 35 points, January 17th at the William Workman Gymnasium – including 10 of those points coming in the two overtime periods – to lead the Wildcats to an 86-80 District 10-AAA victory over the Northeast High School Eagles.
Jones twice scored four straight points in the overtime periods for the Wildcats (7-12, 3-5 District 10-AAA), but none bigger than his last four points of the night coming in the final 1:18 to put Clarksville high up three possessions with only 34 seconds left in the game.
«Read the rest of this article»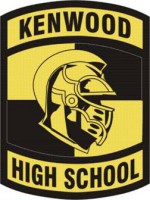 Clarksville, TN – Kenwood High School boys basketball team exploded out to a 10-point lead right out of the gate, January 14th, in their District 10-AAA matchup versus the Northeast High Eagles and never looked back, as the Knights came away with a 59-43 victory.
The Knights' (15-3, 6-0 District 10-AAA) NCAA Division I signee Daniel Norl scored the first five points in the opening run, with Legree Hairston adding a three-point bucket and Jimario Rivers a basket to finish the opening salvo.
«Read the rest of this article»

Morehead, KY - Austin Peay State University women's basketball team ended a 10-game losing streak with an 83-75 Ohio Valley Conference victory against Morehead State, Monday night at Johnson Arena.
«Read the rest of this article»
Austin Peay Lady Govs vs. Morehead State Eagles
Monday, January 13th, 2014 | 5:00pm CT
Morehead, KY| Johnson Arena (6,500)

Clarksville, TN – Austin Peay women's basketball team (3-13, 0-3 OVC) concludes the Kentucky portion of its schedule when it meets Morehead State (8-8, 2-1 OVC) in a 5:00pm (CT), Monday contest at Johnson Arena.
«Read the rest of this article»
Clarksville, TN – After leading for most of the night, it was Northeast High School that had to rally in the final minute of its District 10-AAA opener, December 3rd, as the Eagles edged the Clarksville High Wildcats, 56-54.
Northeast (4-3, 1-0 District 10-AAA) led by as many as 13 points in the first half against the Wildcats, but saw themselves down 54-51 – with 1:11 left in the game – after Clarksville High had put together a 10-0 run in a span of a 1:48.
«Read the rest of this article»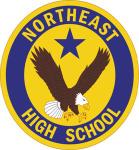 Clarksville, TN – The Henry County Patriots pounded out 270 total yards and five touchdowns on the ground to eliminate the Northeast Eagles in state semifinal football play, 43-14.
"It feels good. Didn't make it last year, back this year, It feels good. The kids deserve it.They played hard," Henry County's head coach James Counce said. "Northeast is a very good football team, well coached. They have a lot of talent."
«Read the rest of this article»

Clarksville, TN - Dominique Todd of nearby Northeast High School is the latest addition the Fall 2013 signing class for Austin Peay softball.
Todd plays third base and outfield for Jennifer and Dusty Brady – he a former Austin Peay football and tennis player, she a former Lady Govs softball player – at Northeast, where she has been All-District 10-AAA each of the last two seasons.
«Read the rest of this article»