Topic: earth
Written by DC Agle
NASA's Jet Propulsion Laboratory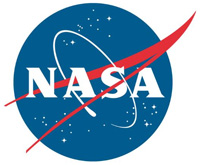 Pasadena, CA – After its launch in 2009, NASA's NEOWISE spacecraft observed 163 comets during the WISE/NEOWISE prime mission. This sample from the space telescope represents the largest infrared survey of comets to date.
Data from the survey are giving new insights into the dust, comet nucleus sizes, and production rates for difficult-to-observe gases like carbon dioxide and carbon monoxide. Results of the NEOWISE census of comets were recently published in the Astrophysical Journal.
«Read the rest of this article»
Written by Elizabeth Landau
NASA's Jet Propulsion Laboratory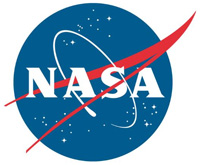 Pasadena, CA – The solar system might be a lot hairier than we thought.
A new study publishing this week in the Astrophysical Journal by Gary Prézeau of NASA's Jet Propulsion Laboratory, Pasadena, California, proposes the existence of long filaments of dark matter, or "hairs."
Dark matter is an invisible, mysterious substance that makes up about 27 percent of all matter and energy in the universe. The regular matter, which makes up everything we can see around us, is only 5 percent of the universe. The rest is dark energy, a strange phenomenon associated with the acceleration of our expanding universe.
«Read the rest of this article»
Written by Tabatha Thompson
NASA Headquarters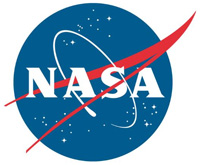 Washington, D.C. – NASA took a significant step Friday toward expanding research opportunities aboard the International Space Station with its first mission order from Hawthorne, California based-company SpaceX to launch astronauts from U.S. soil.
This is the second in a series of four guaranteed orders NASA will make under the Commercial Crew Transportation Capability (CCtCap) contracts. The Boeing Company of Houston received its first crew mission order in May.
«Read the rest of this article»
Written by Elizabeth Landau
NASA's Jet Propulsion Laboratory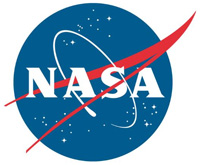 Pasadena, CA – If you were looking for the signatures of life on another world, you would want to take something small and portable with you. That's the philosophy behind the "Chemical Laptop" being developed at NASA's Jet Propulsion Laboratory in Pasadena, California: a miniaturized laboratory that analyzes samples for materials associated with life.
"If this instrument were to be sent to space, it would be the most sensitive device of its kind to leave Earth, and the first to be able to look for both amino acids and fatty acids," said Jessica Creamer, a NASA postdoctoral fellow based at JPL.
«Read the rest of this article»
Written by Guy Webster
NASA's Jet Propulsion Laboratory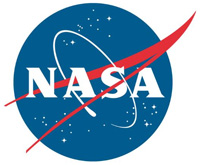 Pasadena, CA – On its way to higher layers of the mountain where it is investigating how Mars' environment changed billions of years ago, NASA's Curiosity Mars rover will take advantage of a chance to study some modern Martian activity at mobile sand dunes.
In the next few days, the rover will get its first close-up look at these dark dunes, called the "Bagnold Dunes," which skirt the northwestern flank of Mount Sharp. No Mars rover has previously visited a sand dune, as opposed to smaller sand ripples or drifts.
«Read the rest of this article»
Written by Ferris Molina
Science at NASA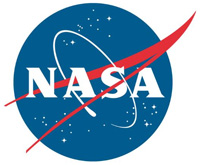 Washington, D.C. – The human body is incredibly complex. Every part of us—from our bones to our blood cells—is subject to a host of chemical reactions and molecular interactions that, without our conscious effort, keep us alive.
But what happens to these processes when we leave the planet?
In Earth orbit and beyond, where gravity is counteracted by a constant state of freefall and cosmic radiation intensifies, the molecular inner-workings of the human body may change. To find out how, NASA has entered a realm of bio-research known as "-omics."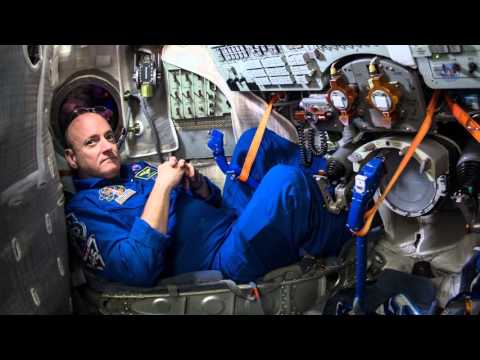 «Read the rest of this article»
Written by Kate Ramsayer, NASA Goddard Space Flight Center
and Carol Rasmussen, NASA's Earth Science News Team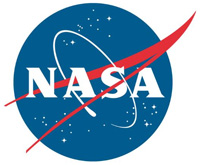 Washington, D.C. – Earth's oceans and land cover are doing us a favor. As people burn fossil fuels and clear forests, only half of the carbon dioxide released stays in the atmosphere, warming and altering Earth's climate. The other half is removed from the air by the planet's vegetation ecosystems and oceans.
As carbon dioxide levels in the atmosphere continue their rapid, human-made rise past levels not seen for hundreds of thousands of years, NASA scientists and others are confronted with an important question for the future of our planet: How long can this balancing act continue? And if forests, other vegetation and the ocean cannot continue to absorb as much or more of our carbon emissions, what does that mean for the pace of climate change in the coming century?
«Read the rest of this article»
Written by Guy Webster
NASA's Jet Propulsion Laboratory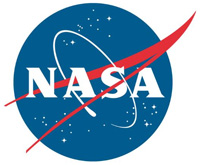 Pasadena, CA – Scientists now have a better understanding about a site with the most chemically diverse mineral veins NASA's Curiosity rover has examined on Mars, thanks in part to a valuable new resource scientists used in analyzing data from the rover.
Curiosity examined bright and dark mineral veins in March 2015 at a site called "Garden City," where some veins protrude as high as two finger widths above the eroding bedrock in which they formed.
«Read the rest of this article»
Written by DC Agle
NASA's Jet Propulsion Laboratory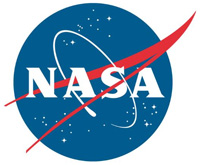 Pasadena, CA – The NEOWISE mission hunts for near-Earth objects (NEOs) using the Wide-field Infrared Survey Explorer (WISE) spacecraft. Funded by NASA's NEO Observations Program, the NEOWISE mission uses images taken by the spacecraft to look for asteroids and comets, providing a rich source of measurements of solar system objects at infrared wavelengths.
These measurements include wavelengths that are difficult or impossible to detect directly from the ground.
NEOWISE is one of 54 ongoing projects supported by the NEO Observations Program in fiscal year 2015. NASA-funded survey projects have found 98 percent of the known catalogue of more than 13,000 NEOs. NASA-funded surveys are currently finding NEOs at a rate of about 1,500 per year.
«Read the rest of this article»
Written by Mark Bailey and Apostolos Christou
Armagh Observatory,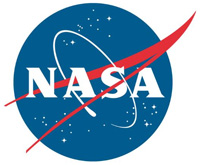 Northern Ireland – The planet Mercury is being pelted regularly by bits of dust from an ancient comet, a new study has concluded. This has a discernible effect in the planet's tenuous atmosphere and may lead to a new paradigm on how these airless bodies maintain their ethereal envelopes.
The findings are to be presented at the annual Meeting of the Division of Planetary Sciences of the American Astronomical Society at National Harbor, Maryland, this week, by Apostolos Christou at the Armagh Observatory in Northern Ireland, Rosemary Killen at NASA's Goddard Space Flight Center in Greenbelt, Maryland, and Matthew Burger of Morgan State University in Baltimore, working at Goddard.
«Read the rest of this article»