Topic: earth
NASA Headquarters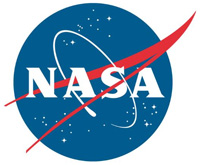 Washington, D.C. – In the last century, humans realized that space is filled with types of light we can't see – from infrared signals released by hot stars and galaxies, to the cosmic microwave background that comes from every corner of the universe. Some of this invisible light that fills space takes the form of X-rays, the source of which has been hotly contended over the past few decades.
It wasn't until the flight of the DXL sounding rocket, short for Diffuse X-ray emission from the Local galaxy, that scientists had concrete answers about the X-rays' sources.
«Read the rest of this article»
Written by Felicia Chou
NASA Headquarters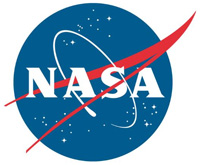 Washington, D.C. – Two's company, but three might not always be a crowd — at least in space.
Astronomers using NASA's Hubble Space Telescope, and a trick of nature, have confirmed the existence of a planet orbiting two stars in the system OGLE-2007-BLG-349, located 8,000 light-years away towards the center of our galaxy.
The planet orbits roughly 300 million miles from the stellar duo, about the distance from the asteroid belt to our sun. It completes an orbit around both stars roughly every seven years. The two red dwarf stars are a mere 7 million miles apart, or 14 times the diameter of the moon's orbit around Earth.
«Read the rest of this article»
NASA Headquarters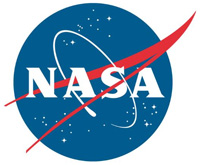 Washington, D.C. – A new program for research cooperation on the International Space Station will enable JAXA (Japan Aerospace Exploration Agency) and NASA to encourage researchers and entities from both countries to mutually utilize experiment hardware between the U.S. and Japanese Experiment Module (JEM, or Kibo, which means "Hope" in Japanese).
The Japan-U.S. Open Platform Partnership Program was announced by the governments of the U.S. and Japan in December 2015, and will run through at least 2024.
«Read the rest of this article»
Written by Preston Dyches
NASA's Jet Propulsion Laboratory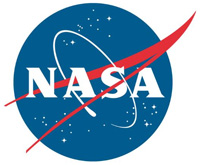 Pasadena, CA – The puzzling appearance of an ice cloud seemingly out of thin air has prompted NASA scientists to suggest that a different process than previously thought — possibly similar to one seen over Earth's poles — could be forming clouds on Saturn's moon Titan.
Located in Titan's stratosphere, the cloud is made of a compound of carbon and nitrogen known as dicyanoacetylene (C4N2), an ingredient in the chemical cocktail that colors the giant moon's hazy, brownish-orange atmosphere.
«Read the rest of this article»
Written by Molly Porter
NASA's Marshall Space Flight Center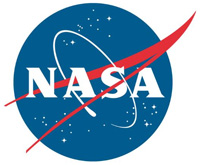 Huntsville, AL – Scientists using NASA's Chandra X-ray Observatory have made the first detections of X-rays from Pluto. These observations offer new insight into the space environment surrounding the largest and best-known object in the solar system's outermost regions.
While NASA's New Horizons spacecraft was speeding toward and beyond Pluto, Chandra was aimed several times on the dwarf planet and its moons, gathering data on Pluto that the missions could compare after the flyby. Each time Chandra pointed at Pluto – four times in all, from February 2014 through August 2015 – it detected low-energy X-rays from the small planet.
«Read the rest of this article»
Written by Alan Buis
NASA's Jet Propulsion Laboratory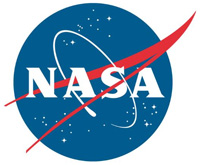 Pasadena, CA – A NASA airborne mission designed to transform our understanding of Earth's valuable and ecologically sensitive coral reefs has set up shop in Australia for a two-month investigation of the Great Barrier Reef, the world's largest reef ecosystem.
At a media briefing today at Cairns Airport in North Queensland, Australia, scientists from NASA's COral Reef Airborne Laboratory (CORAL) mission and their Australian collaborators discussed the mission's objectives and the new insights they expect to glean into the present condition of the Great Barrier Reef and the function of reef systems worldwide.
«Read the rest of this article»
Written by Lina Tran
NASA's Goddard Space Flight Center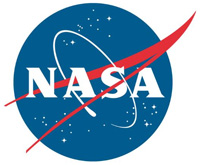 Greenbelt, MD – The majestic auroras have captivated humans for thousands of years, but their nature – the fact that the lights are electromagnetic and respond to solar activity – was only realized in the last 150 years.
Thanks to coordinated multi-satellite observations and a worldwide network of magnetic sensors and cameras, close study of auroras has become possible over recent decades. Yet, auroras continue to mystify, dancing far above the ground to some, thus far, undetected rhythm.
«Read the rest of this article»
Written by Dwayne Brown / Laurie Cantillo
NASA Headquarters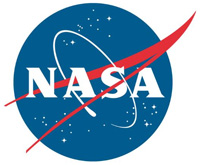 Washington, D.C. – NASA's first asteroid sampling mission launched into space at 7:05pm EDT Thursday from Cape Canaveral Air Force Station in Florida, beginning a journey that could revolutionize our understanding of the early solar system.
"Ee celebrate a huge milestone for this remarkable mission, and for this mission team," said NASA Administrator Charles Bolden. "We're very excited about what this mission can tell us about the origin of our solar system, and we celebrate the bigger picture of science that is helping us make discoveries and accomplish milestones that might have been science fiction yesterday, but are science facts today."
«Read the rest of this article»
Written by Preston Dyches
NASA's Jet Propulsion Laboratory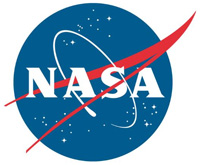 Pasadena, CA – New scenes from a frigid alien landscape are coming to light in recent radar images of Saturn's largest moon, Titan, from NASA's Cassini spacecraft.
Cassini obtained the views during a close flyby of Titan on July 25th, when the spacecraft came as close as 607 miles (976 kilometers) from the giant moon. The spacecraft's radar instrument is able to penetrate the dense, global haze that surrounds Titan, to reveal fine details on the surface.
«Read the rest of this article»
Written by Joe Atkinson
NASA's Langley Research Center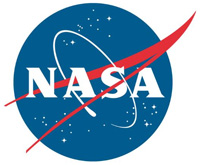 Hampton, VA – In the 2017 Breakthrough, Innovative, and Game-changing (BIG) Idea Challenge, NASA is engaging university-level students in its quest to reduce the cost of deep space exploration.
NASA's Game Changing Development Program (GCD), managed by the agency's Space Technology Mission Directorate, and the National Institute of Aerospace (NIA) are seeking novel and robust concepts for in-space assembly of spacecraft — particularly tugs, propelled by solar electric propulsion (SEP), that transfer payloads from low earth orbit (LEO) to a lunar distant retrograde orbit (LDRO).
«Read the rest of this article»