Topic: earth
Written by Preston Dyches
NASA's Jet Propulsion Laboratory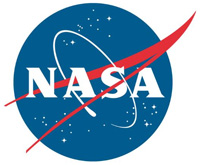 Pasadena, CA – NASA's Cassini spacecraft still has a few months to go before it completes its mission in September, but the veteran Saturn explorer reaches a new milestone today. Saturn's solstice — that is, the longest day of summer in the northern hemisphere and the shortest day of winter in the southern hemisphere — arrives today for the planet and its moons.
The Saturnian solstice occurs about every 15 Earth years as the planet and its entourage slowly orbit the sun, with the north and south hemispheres alternating their roles as the summer and winter poles.
«Read the rest of this article»
Written by DC Agle
NASA's Jet Propulsion Laboratory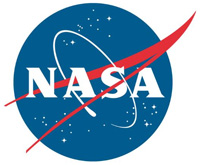 Pasadena, CA – Psyche, NASA's Discovery Mission to a unique metal asteroid, has been moved up one year with launch in the summer of 2022, and with a planned arrival at the main belt asteroid in 2026 — four years earlier than the original timeline.
"We challenged the mission design team to explore if an earlier launch date could provide a more efficient trajectory to the asteroid Psyche, and they came through in a big way," said Jim Green, director of the Planetary Science Division at NASA Headquarters in Washington. "This will enable us to fulfill our science objectives sooner and at a reduced cost."
«Read the rest of this article»
Written by Michele Johnson
NASA's Ames Research Center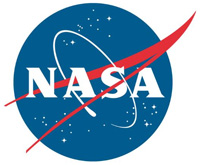 Moffett Field, CA – Scientists using NASA's Kepler space telescope identified a regular pattern in the orbits of the planets in the TRAPPIST-1 system that confirmed suspected details about the orbit of its outermost and least understood planet, TRAPPIST-1h.
TRAPPIST-1 is only eight percent the mass of our sun, making it a cooler and less luminous star. It's home to seven Earth-size planets, three of which orbit in their star's habitable zone — the range of distances from a star where liquid water could pool on the surface of a rocky planet. The system is located about 40 light-years away in the constellation of Aquarius. The star is estimated to be between 3 billion and 8 billion years old.
«Read the rest of this article»
Written by Alan Buis
NASA's Jet Propulsion Laboratory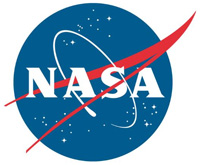 Pasadena, CA – A team of scientists from Sapienza University in Rome, Italy, and NASA's Jet Propulsion Laboratory in Pasadena, California, has developed a new approach to assist in the ongoing development of timely tsunami detection systems, based upon measurements of how tsunamis disturb a part of Earth's atmosphere.
The new approach, called Variometric Approach for Real-time Ionosphere Observation, or VARION, uses observations from GPS and other global navigation satellite systems (GNSS) to detect, in real time, disturbances in Earth's ionosphere associated with a tsunami.
The ionosphere is the layer of Earth's atmosphere located from about 50 to 621 miles (80 to 1,000 kilometers) above Earth's surface. It is ionized by solar and cosmic radiation and is best known for the aurora borealis (northern lights) and aurora australis (southern lights).
«Read the rest of this article»
Written by Mara Johnson-Groh
NASA's Goddard Space Flight Center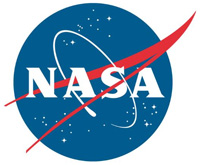 Greenbelt, MD – Humans have long been shaping Earth's landscape, but now scientists know we can shape our near-space environment as well. A certain type of communications — very low frequency, or VLF, radio communications — have been found to interact with particles in space, affecting how and where they move.
At times, these interactions can create a barrier around Earth against natural high energy particle radiation in space. These results, part of a comprehensive paper on human-induced space weather, were recently published in Space Science Reviews.
«Read the rest of this article»
NASA Headquarters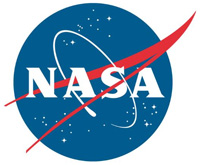 Washington, D.C. – Mastering the intricacies of controlling matter at the nanoscale level is part of a revolutionary quest to apply nanotechnology to benefit industrial processes. A key element of that technology is the use of carbon nanotubes.
Carbon nanotubes are small hollow tubes with diameters of 0.7 to 50 nanometers and lengths generally in the tens of microns. While ultra-small, carbon nanotubes offer big-time attributes.
For instance, materials can be manufactured that exhibit superior strength but are still extremely lightweight. Think in terms of 200 times the strength and five times the elasticity of steel. For good measure, add in that they offer highly-efficient electrical and thermal conductivity.
«Read the rest of this article»
NASA Headquarters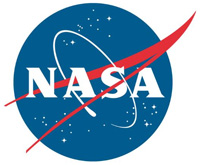 Washington, D.C. – In February, NASA began an effort looking at the feasibility of putting crew aboard the first integrated flight of the Space Launch System rocket and Orion spacecraft — Exploration Mission-1, or EM-1. After weighing the data and assessing all implications, the agency will continue pursuing the original plan for the first launch, as a rigorous flight test of the integrated systems without crew.
However, engineers will apply insights gained from the effort to the first flight test and the integrated systems to strengthen the long-term push to extend human presence deeper into the solar system.
«Read the rest of this article»
Written by Ellen Gray
NASA Earth Science News Team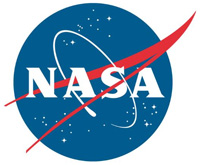 Washington, D.C. – Warmer temperatures and thawing soils may be driving an increase in emissions of carbon dioxide from Alaskan tundra to the atmosphere, particularly during the early winter, according to a new study supported by NASA and the National Oceanic and Atmospheric Administration (NOAA).
More carbon dioxide released to the atmosphere will accelerate climate warming, which, in turn, could lead to the release of even more carbon dioxide from these soils.
A new paper led by Roisin Commane, an atmospheric researcher at Harvard University in Cambridge, Massachusetts, finds the amount of carbon dioxide emitted from northern tundra areas between October and December each year has increased 70 percent since 1975.
«Read the rest of this article»
Space Telescope Science Institute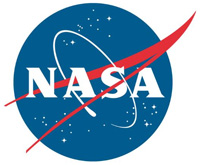 Baltimore, MD – Astronomers have produced a highly detailed image of the Crab Nebula, by combining data from telescopes spanning nearly the entire breadth of the electromagnetic spectrum, from radio waves seen by the Karl G. Jansky Very Large Array (VLA) to the powerful X-ray glow as seen by the orbiting Chandra X-ray Observatory.
And, in between that range of wavelengths, the Hubble Space Telescope's crisp visible-light view, and the infrared perspective of the Spitzer Space Telescope.
«Read the rest of this article»
Written by Carol Rasmussen
NASA's Earth Science News Team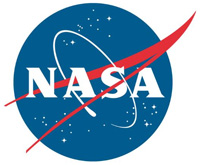 Washington, D.C. – A new analysis of 15 years of NASA satellite cloud measurements finds that clouds worldwide show no definitive trend during this period toward decreasing or increasing in height. The new study updates an earlier analysis of the first 10 years of the same data that suggested cloud heights might be getting lower.
Clouds are both Earth's cooling sunshade and its insulating blanket. Currently their cooling effect prevails globally. But as Earth warms, the characteristics of clouds over different global regions — their thickness, brightness and height — are expected to change in ways that scientists don't fully understand.
«Read the rest of this article»