Topic: earth
NASA's Jet Propulsion Laboratory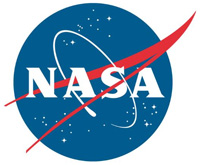 Pasadena, CA – The Gravity Recovery and Climate Experiment Follow-On (GRACE-FO) mission team plans to switch to a backup system in the Microwave Instrument (MWI) on one of the twin spacecraft this month. Following the switch-over, GRACE-FO is expected to quickly resume science data collection.
A month after launching this past May, GRACE-FO produced its first preliminary gravity field map. The mission has not acquired science data since mid-July due to an anomaly with a component of the Microwave Instrument on one of the GRACE-FO spacecraft. The mission team is completing its investigation into the cause of the anomaly.
«Read the rest of this article»
NASA's Jet Propulsion Laboratory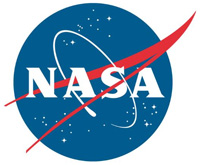 Pasadena, CA – All eyes were on Hurricane Florence Wednesday as the Category 3 storm barreled toward the U.S. East Coast. NASA's Atmospheric Infrared Sounder (AIRS) instrument was watching, too, and captured new imagery of the storm's approach.
AIRS, in conjunction with the Advanced Microwave Sounding Unit (AMSU), senses emitted infrared and microwave radiation from Earth to provide a three-dimensional look at weather and climate. It acquired infrared and visible light images at 12:30pm CDT Wednesday.
«Read the rest of this article»
NASA's Jet Propulsion Laboratory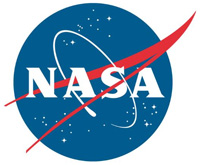 Pasadena, CA – NASA's Dawn mission is drawing to a close after 11 years of breaking new ground in planetary science, gathering breathtaking imagery, and performing unprecedented feats of spacecraft engineering.
Dawn's mission was extended several times, outperforming scientists' expectations in its exploration of two planet-like bodies, Ceres and Vesta, that make up 45 percent of the mass of the main asteroid belt. Now the spacecraft is about to run out of a key fuel, hydrazine. When that happens, most likely between mid-September and mid-October, Dawn will lose its ability to communicate with Earth. It will remain in a silent orbit around Ceres for decades.
«Read the rest of this article»
NASA's Jet Propulsion Laboratory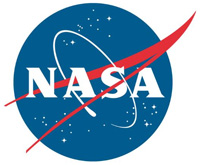 Pasadena, CA – After snagging a new rock sample on August 9th, 2018 NASA's Curiosity rover surveyed its surroundings on Mars, producing a 360-degree panorama of its current location on Vera Rubin Ridge.
The panorama includes umber skies, darkened by a fading global dust storm. It also includes a rare view by the Mast Camera of the rover itself, revealing a thin layer of dust on Curiosity's deck. In the foreground is the rover's most recent drill target, named "Stoer" after a town in Scotland near where important discoveries about early life on Earth were made in lakebed sediments.
«Read the rest of this article»
NASA's Jet Propulsion Laboratory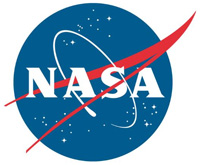 Pasadena, CA – A new long-term study using data from NASA's Cassini spacecraft has revealed a surprising feature emerging at Saturn's northern pole as it nears summertime: a warming, high-altitude vortex with a hexagonal shape, akin to the famous hexagon seen deeper down in Saturn's clouds.
The finding, published September 3rd, 2018 in Nature Communications, is intriguing, because it suggests that the lower-altitude hexagon may influence what happens above, and that it could be a towering structure hundreds of miles in height.
«Read the rest of this article»
NASA's Goddard Space Flight Center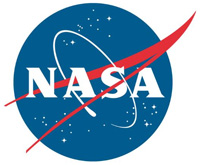 Greenbelt, MD – After an almost two-year journey, NASA's asteroid sampling spacecraft, the Origins, Spectral Interpretation, Resource Identification, Security-Regolith Explorer (OSIRIS-REx), caught its first glimpse of asteroid Bennu last week and began the final approach toward its target.
Kicking off the mission's asteroid operations campaign on August 17th, 2018 the spacecraft's PolyCam camera obtained the image from a distance of 1.4 million miles (2.2 million km).
​ «Read the rest of this article»
NASA's Jet Propulsion Laboratory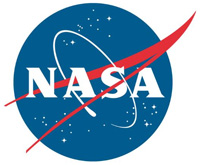 Pasadena, CA – Instruments on NASA's Terra and Aqua satellites were watching as Hurricane Lane — a category 2 storm as of Friday, August 24th — made its way toward Hawaii.
NASA's Multi-angle Imaging SpectroRadiometer (MISR) captured images of Lane on just before noon local time on August 24th. MISR, flying onboard NASA's Terra satellite, carries nine cameras that observe Earth at different angles. It takes approximately seven minutes for all the cameras to observe the same location, and the motion of the clouds during that time is used to compute the wind speed at the cloudtops.
«Read the rest of this article»
NASA Headquarters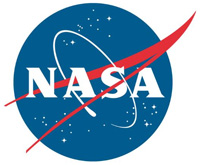 Washington, D.C. – Next month, NASA will launch into space the most advanced laser instrument of its kind, beginning a mission to measure – in unprecedented detail – changes in the heights of Earth's polar ice.
NASA's Ice, Cloud and land Elevation Satellite-2 (ICESat-2) will measure the average annual elevation change of land ice covering Greenland and Antarctica to within the width of a pencil, capturing 60,000 measurements every second.
«Read the rest of this article»
NASA's Ames Research Center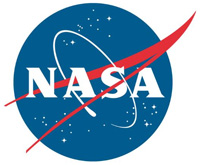 Moffett Field, CA – Dealing with trash is a challenge wherever people work and live, and space is no exception. Astronauts produce a couple of pounds of trash per crew member per day.
To better manage this, NASA is developing a new trash processing system to demonstrate on the International Space Station. This work is critical for potential future missions traveling farther from Earth, to the Moon and Mars, and for longer periods of time.
«Read the rest of this article»
NASA Headquarters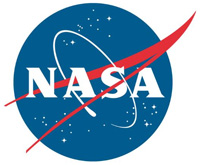 Washington, D.C. – Astronomers using the ultraviolet vision of NASA's Hubble Space Telescope have captured one of the largest panoramic views of the fire and fury of star birth in the distant universe.
The field features approximately 15,000 galaxies, about 12,000 of which are forming stars. Hubble's ultraviolet vision opens a new window on the evolving universe, tracking the birth of stars over the last 11 billion years back to the cosmos' busiest star-forming period, which happened about 3 billion years after the big bang.
«Read the rest of this article»