Topic: earth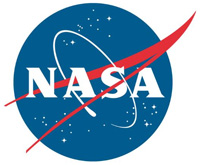 Pasadena, CA – NASA's Mars Reconnaissance Orbiter completed 60,000 loops around the Red Planet at 10:39am PDT (12:39 pm CDT) on Wednesday morning, May 15th, 2019. On average, MRO takes 112 minutes to circle Mars, whipping around at about 2 miles per second (3.4 kilometers per second).
Since entering orbit on March 10th, 2006, the spacecraft has been collecting daily science about the planet's surface and atmosphere, including detailed views with its High Resolution Imaging Science Experiment camera (HiRISE). HiRISE is powerful enough to see surface features the size of a dining room table from 186 miles (300 kilometers) above the surface.
«Read the rest of this article»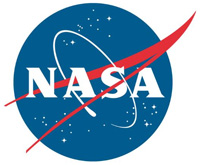 Pasadena, CA – NASA says the Earth's Moon formed vast basins called "mare" (pronounced MAR-ay) over a billions of years ago. Scientists have long assumed these basins were dead, still places where the last geologic activity occurred long before dinosaurs roamed Earth.
But a survey of more than 12,000 images reveals that at least one lunar mare has been cracking and shifting as much as other parts of the Moon – and may even be doing so today. The study adds to a growing understanding that the Moon is an actively changing world.
«Read the rest of this article»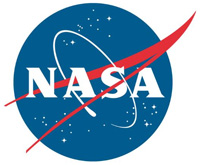 Washington, D.C. – NASA says when you hear news about an aquifer in California that is getting depleted, ice loss from Greenland or Antarctica, or a new explanation for a wobble in Earth's rotation, you might not realize that all these findings may rely on data from one single mission: the U.S.-German Gravity Recovery and Climate Experiment (GRACE).
GRACE data, collected from 2002 to 2017 while the mission was active, are still being used to improve our understanding of water in motion and its sometimes surprising effects on our planet.
«Read the rest of this article»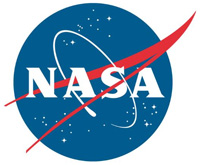 Pasadena, CA – NASA says that a speck of light will streak across the sky, getting brighter and faster on April 13th, 2029. At one point it will travel more than the width of the full Moon within a minute and it will get as bright as the stars in the Little Dipper.
But it won't be a satellite or an airplane – it will be a 1,100-foot-wide (340-meter-wide) near-Earth asteroid called 99942 Apophis that will cruise harmlessly by Earth, about 19,000 miles (31,000 kilometers) above the surface. That's within the distance that some of our spacecraft that orbit Earth.
The international asteroid research community couldn't be more excited.
«Read the rest of this article»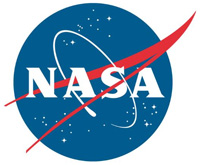 Pasadena, CA – NASA says that when the Orbiting Carbon Observatory 3, OCO-3, heads to the International Space Station, it will bring a new view – literally – to studies of Earth's carbon cycle.
OCO-3 will observe near-global measurements of carbon dioxide on land and sea, from just after sunrise to just before sunset from its perch on the space station. That makes it far more versatile and powerful than its predecessor, OCO-2.
"OCO-2 revisits areas on Earth at roughly the same time of day due to its sun-synchronous orbit," said Matt Bennett, OCO-3's project systems engineer at NASA's Jet Propulsion Laboratory in Pasadena, California. "OCO-3 will expand the time period of that coverage and observe the presence of carbon dioxide at varying times of day."
«Read the rest of this article»
NASA Jet Propulsion Laboratory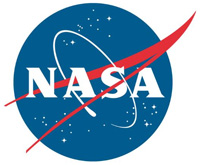 Pasadena, CA – While headlines routinely report on "close shaves" and "near-misses" when near-Earth objects (NEOs) such as asteroids or comets pass relatively close to Earth, the real work of preparing for the possibility of a NEO impact with Earth goes on mostly out of the public eye.
For more than 20 years, NASA and its international partners have been scanning the skies for NEOs, which are asteroids and comets that orbit the Sun and come within 30 million miles (50 million kilometers) of Earth's orbit.
«Read the rest of this article»
NASA Jet Propulsion Laboratory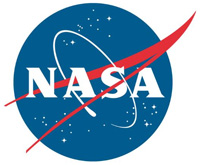 Pasadena, CA – NASA's Mars InSight lander has measured and recorded for the first time ever a likely "marsquake."
The faint seismic signal, detected by the lander's Seismic Experiment for Interior Structure (SEIS) instrument, was recorded on April 6th, 2019 the lander's 128th Martian day, or sol. This is the first recorded trembling that appears to have come from inside the planet, as opposed to being caused by forces above the surface, such as wind. Scientists still are examining the data to determine the exact cause of the signal.
«Read the rest of this article»
Written by Kassandra Bell and Alison Hawkes
NASA Headquarters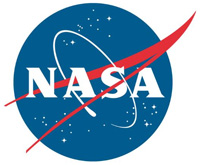 Washington, D.C. – NASA says the first type of molecule that ever formed in the universe has been detected in space for the first time, after decades of searching. Scientists discovered its signature in our own galaxy using the world's largest airborne observatory, NASA's Stratospheric Observatory for Infrared Astronomy, or SOFIA, as the aircraft flew high above the Earth's surface and pointed its sensitive instruments out into the cosmos.
When the universe was still very young, only a few kinds of atoms existed. Scientists believe that around 100,000 years after the big bang, helium and hydrogen combined to make a molecule called helium hydride for the first time.
«Read the rest of this article»
NASA Headquarters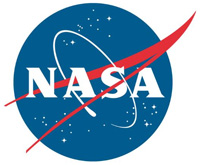 Washington, D.C. – 1. Why Asteroids Impact Earth: Why do asteroids and meteoroids collide with Earth?
NASA says these objects orbit the Sun just like the planets, as they have been doing for billions of years, but small effects such as gravitational nudges from the planets can jostle the orbits, making them gradually shift over million-year timescales or abruptly reposition if there is a close planetary encounter.
«Read the rest of this article»
NASA Jet Propulsion Laboratory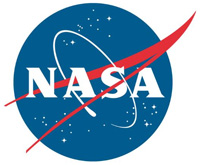 Pasadena, CA – Two NASA CubeSats teamed up on an impromptu optical, or laser, communications pointing experiment. The laser beam is seen as a brief flash of light close to the center of the focal plane, to the left of Earth's horizon.
The light originated from the laser communications system onboard one of two Optical Communications and Sensor Demonstration (OCSD) spacecraft. The laser flash was recorded by a short-wavelength infrared camera, one of three cameras comprising the CubeSat Multispectral Observation System (CUMULOS) payload, onboard the Integrated Solar Array and Reflectarray Antenna (ISARA) spacecraft.
«Read the rest of this article»