Topic: earth
Written by Elizabeth Landau
NASA's Jet Propulsion Laboratory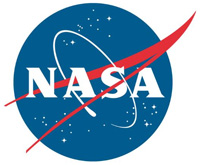 Pasadena, CA – Dim objects called brown dwarfs, less massive than the Sun but more massive than Jupiter, have powerful winds and clouds — specifically, hot patchy clouds made of iron droplets and silicate dust. Scientists recently realized these giant clouds can move and thicken or thin surprisingly rapidly, in less than an Earth day, but did not understand why.
Now, researchers have a new model for explaining how clouds move and change shape in brown dwarfs, using insights from NASA's Spitzer Space Telescope. Giant waves cause large-scale movement of particles in brown dwarfs' atmospheres, changing the thickness of the silicate clouds, researchers report in the journal Science.
«Read the rest of this article»
Written by Laurie Cantillo / Dwayne Brown
NASA Headquarters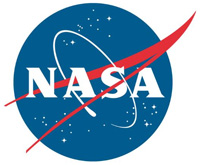 Washington, D.C. – Asteroid Florence, a large near-Earth asteroid, will pass safely by Earth on September 1st, 2017, at a distance of about 4.4 million miles, (7.0 million kilometers, or about 18 Earth-Moon distances). Florence is among the largest near-Earth asteroids that are several miles in size; measurements from NASA's Spitzer Space Telescope and NEOWISE mission indicate it's about 2.7 miles (4.4 kilometers) in size.
"While many known asteroids have passed by closer to Earth than Florence will on September 1st, all of those were estimated to be smaller," said Paul Chodas, manager of NASA's Center for Near-Earth Object Studies (CNEOS) at the agency's Jet Propulsion Laboratory in Pasadena, California.
«Read the rest of this article»
Written by Mara Johnson-Groh
NASA's Goddard Space Flight Center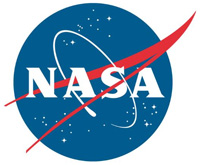 Greenbelt, MD – For most viewers, the Monday, August 21st, 2017, total solar eclipse will last less than two and half minutes. But for one team of NASA-funded scientists, the eclipse will last over seven minutes. Their secret? Following the shadow of the Moon in two retrofitted WB-57F jet planes.
Amir Caspi of the Southwest Research Institute in Boulder, Colorado, and his team will use two of NASA's WB-57F research jets to chase the darkness across America on August 21st. Taking observations from twin telescopes mounted on the noses of the planes, Caspi will ­­­­­capture the clearest images of the Sun's outer atmosphere — the corona — to date and the first-ever thermal images of Mercury, revealing how temperature varies across the planet's surface.
«Read the rest of this article»
Written by Nancy Neal Jones
NASA's Goddard Space Flight Center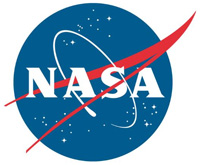 Greenbelt, MD – NASA's Lunar Reconnaissance Orbiter (LRO) team invites the public to wave at the Moon on Monday, August 21st, 2017 as LRO turns its camera toward Earth.
The LRO Camera, which has captured gorgeous views of the lunar landscape and documented geologic activity still occurring today, will turn toward Earth during the total solar eclipse on August 21st at approximately 2:25pm EDT (11:25am PDT) to capture an image of the Moon's shadow on Earth.
«Read the rest of this article»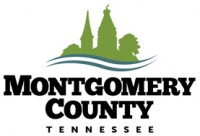 Montgomery County, TN – Montgomery County Parks and Recreation invites the public to view the solar eclipse at Richellen Park and Woodlawn Park on Monday, August 21st, 2017. The parks will be open to the public at 10:00am for this historic event.
Concessions will be available from the Montgomery Central Little League and Woodlawn Little League. All proceeds from concessions sales will go to the Leagues.
«Read the rest of this article»
Written by Sarah Frazier
NASA's Goddard Space Flight Center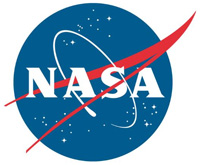 Greenbelt, MD – Our Sun is active: Not only does it release a constant stream of material, called the solar wind, but it also lets out occasional bursts of faster-moving material, known as coronal mass ejections, or CMEs.
NASA researchers wish to improve our understanding of CMEs and how they move through space because they can interact with the magnetic field around Earth, affecting satellites, interfering with GPS signals, triggering auroras, and — in extreme cases — straining power grids.
While we track CMEs with a number of instruments, the sheer size of the solar system means that our observations are limited, and usually taken from a distance.
«Read the rest of this article»
Written by Lori Keesey
NASA's Goddard Space Flight Center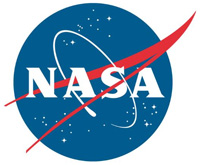 Greenbelt, MD – Venus looks bland and featureless in visible light, but change the filter to ultraviolet, and Earth's twin suddenly looks like a different planet. Dark and light areas stripe the sphere, indicating that something is absorbing ultraviolet wavelengths in the planet's cloud tops.
A team of scientists and engineers working at NASA's Goddard Space Flight Center in Greenbelt, Maryland, has received funding from the agency's Planetary Science Deep Space SmallSat Studies, or PSDS3, program to advance a CubeSat mission concept revealing the nature of this mysterious absorber situated within the planet's uppermost cloud layer.
«Read the rest of this article»
Written by Andrew Good
NASA's Jet Propulsion Laboratory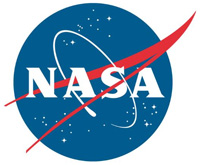 Pasadena, CA – As global temperatures continue to rise, droughts are expected to become more frequent and severe in many regions during this century.
A new study with NASA participation finds that land ecosystems took progressively longer to recover from droughts in the 20th century, and incomplete drought recovery may become the new normal in some areas, possibly leading to tree death and increased emissions of greenhouse gases.
«Read the rest of this article»
Written by Lina Tran
NASA's Goddard Space Flight Center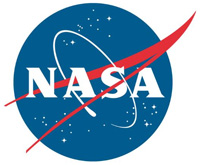 Greenbelt, MD – On August 21st, 2017, the Moon will slide in front of the Sun and for a brief moment, day will melt into a dusky night. Moving across the country, the Moon's shadow will block the Sun's light, and weather permitting, those within the path of totality will be treated to a view of the Sun's outer atmosphere, called the corona.
But the total solar eclipse will also have imperceptible effects, such as the sudden loss of extreme ultraviolet radiation from the Sun, which generates the ionized layer of Earth's atmosphere, called the ionosphere. This ever-changing region grows and shrinks based on solar conditions, and is the focus of several NASA-funded science teams that will use the eclipse as a ready-made experiment, courtesy of nature.
«Read the rest of this article»
Written by Elizabeth Landau
NASA Jet Propulsion Laboratory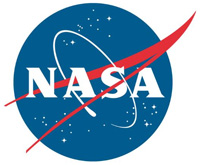 Pasadena, CA – If we want to know more about whether life could survive on a planet outside our solar system, it's important to know the age of its star. Young stars have frequent releases of high-energy radiation called flares that can zap their planets' surfaces.
If the planets are newly formed, their orbits may also be unstable. On the other hand, planets orbiting older stars have survived the spate of youthful flares, but have also been exposed to the ravages of stellar radiation for a longer period of time.
«Read the rest of this article»