Topic: earth
Written by Alan Buis
NASA's Jet Propulsion Laboratory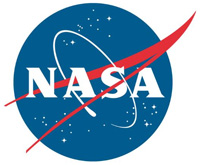 Pasadena, CA – Four new NASA Earth-observing missions are collecting data from space – with a fifth newly in orbit – after the busiest year of NASA Earth science launches in more than a decade.
On February 27th, 2014, NASA and the Japan Aerospace Exploration Agency (JAXA) launched the Global Precipitation Measurement (GPM) Core Observatory into space from Japan. GPM and the other new missions are making observations and providing new insights into global rain and snowfall, atmospheric carbon dioxide, ocean winds, clouds and tiny airborne particles called aerosols. Three of the new Earth missions are managed by NASA's Jet Propulsion Laboratory, Pasadena, California.
«Read the rest of this article»
Written by Alan Buis
NASA's Jet Propulsion Laboratory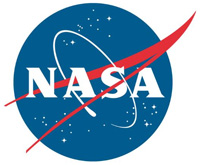 Pasadena, CA – Mission controllers at NASA's Jet Propulsion Laboratory in Pasadena, California, today sent commands to unfurl the massive 20-foot-wide (6-meter) reflector antenna on NASA's new Soil Moisture Active Passive (SMAP) observatory, launched January 31st.
The deployment of the mesh reflector antenna, which supports the collection of SMAP's radar and radiometer instrument measurements in space, marks a key milestone in commissioning the satellite. SMAP will soon begin its three-year science mission to map global soil moisture and detect whether soils are frozen or thawed.
«Read the rest of this article»
Written by Alan Buis
NASA's Jet Propulsion Laboratory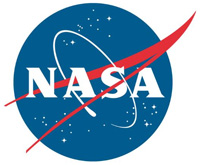 Pasadena, CA – Over the past 12 months NASA has added five missions to its orbiting Earth-observing fleet – the biggest one-year increase in more than a decade. NASA scientists will discuss early observations from the new missions and their current status during a media teleconference at 11:00am PST (2:00pm EST) Thursday, February 26th.
New views of global carbon dioxide, rain and snowfall, ocean winds, and aerosol particles in the atmosphere will be presented during the briefing.
«Read the rest of this article»
Written by Anna Seils
NASA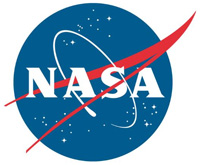 Washington, D.C. – Change is on the horizon for the International Space Station as three upcoming spacewalks prepare the orbiting laboratory for future arrivals by U.S. commercial crew spacecraft.
The spacewalks are designed to lay cables along the forward end of the U.S. segment to bring power and communication to two International Docking Adapters slated to arrive later this year. The new docking ports will welcome U.S. commercial spacecraft launching from Florida beginning in 2017, permitting the standard station crew size to grow from six to seven and potentially double the amount of crew time devoted to research.
«Read the rest of this article»
NASA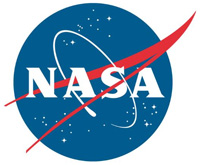 Washington, D.C. – NASA's Orion spacecraft continues on the agency's journey to Mars as engineers analyze data from the spacecraft's December flight test and make progress developing and building the spacecraft for its first mission atop NASA Space Launch System (SLS) heavy-lift rocket. On future missions, Orion will send astronauts to an asteroid and onward toward the Red Planet.
At machine houses across the country, elements of the primary structure for the next Orion to fly in space are coming together. Avionics components are being built and simulators for the ESA (European Space Agency)-built service module that will house the spacecraft's propulsion and solar arrays are being delivered.
«Read the rest of this article»
NASA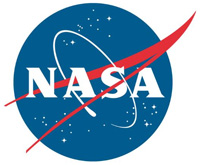 Washington, D.C. – This time-lapse "movie" of Pluto and its largest moon, Charon, was recently shot at record-setting distances with the Long-Range Reconnaissance Imager (LORRI) on NASA's New Horizons spacecraft. The movie was made over about a week, from January 25th-31st, 2015.
It was taken as part of the mission's second optical navigation ("OpNav") campaign to better refine the locations of Pluto and Charon in preparation for the spacecraft's close encounter with the small planet and its five moons on July 14th, 2015.
«Read the rest of this article»
Written by Steve Cole
NASA Headquarters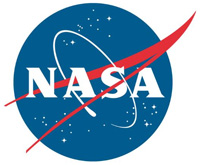 Washington, D.C. – Droughts in the U.S. Southwest and Central Plains during the last half of this century could be drier and longer than drought conditions seen in those regions in the last 1,000 years, according to a new NASA study.
The study, published Thursday in the journal Science Advances, is based on projections from several climate models, including one sponsored by NASA. The research found continued increases in human-produced greenhouse gas emissions drives up the risk of severe droughts in these regions.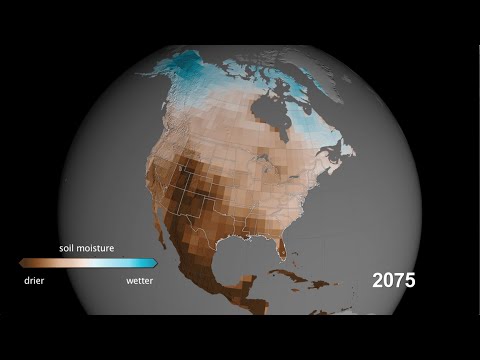 «Read the rest of this article»
Written by Elizabeth Landau
NASA's Jet Propulsion Laboratory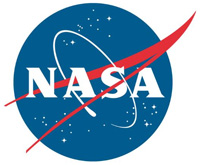 Pasadena, CA – Valentine's Day is special for NASA's Voyager mission. It was on February 14th, 1990, that the Voyager 1 spacecraft looked back at our solar system and snapped the first-ever pictures of the planets from its perch at that time beyond Neptune.
This "family portrait" captures Neptune, Uranus, Saturn, Jupiter, Earth and Venus from Voyager 1's unique vantage point. A few key members did not make it in: Mars had little sunlight, Mercury was too close to the sun, and dwarf planet Pluto turned out too dim.
«Read the rest of this article»
Written by Whitney Clavin
NASA's Jet Propulsion Laboratory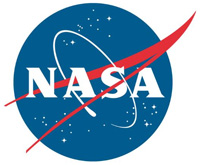 Pasadena, CA – Astronomers tinkering with ice and organics in the lab may have discovered why comets are encased in a hard, outer crust.
Using an icebox-like instrument nicknamed Himalaya, the researchers show that fluffy ice on the surface of a comet would crystalize and harden as the comet heads toward the sun and warms up. As the water-ice crystals form, becoming denser and more ordered, other molecules containing carbon would be expelled to the comet's surface. The result is a crunchy comet crust sprinkled with organic dust.
«Read the rest of this article»
Written by Guy Webster
NASA's Jet Propulsion Laboratory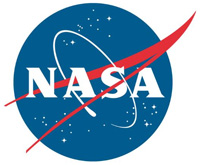 Pasadena, CA – NASA's Mars Exploration Rover Opportunity is nearing a location on Mars at which its driving distance will surpass the length of a marathon race.
A drive on February 8th, 2015, put the rover within 220 yards (200 meters) of this marathon accomplishment. An Olympic marathon is 26.219 miles (42.195 kilometers).
Opportunity is headed for a portion of the western rim of Endeavour Crater where observations by NASA's Mars Reconnaissance Orbiter have detected multiple types of clay minerals. These minerals are indicative of an ancient wet environment where water was more neutral rather than harshly acidic.
«Read the rest of this article»