Topic: earth
Written by Michele Johnson
NASA's Ames Research Center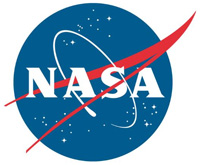 Mountain View, CA – NASA's Kepler space telescope team has released a mission catalog of planet candidates that introduces 219 new candidates, 10 of which are near-Earth size and orbiting in their star's habitable zone, which is the range of distance from a star where liquid water could pool on the surface of a rocky planet.
This is the most comprehensive and detailed catalog release of candidate exoplanets, which are planets outside our solar system, from Kepler's first four years of data. It's also the final catalog from the spacecraft's view of the patch of sky in the Cygnus constellation.
«Read the rest of this article»
Written by Nancy Jones
NASA Goddard Space Flight Center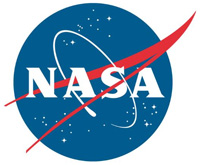 Greenbelt, MD – On June 17th, NASA's MAVEN (Mars Atmosphere and Volatile Evolution Mission) will celebrate 1,000 Earth days in orbit around the Red Planet. Since its launch in November 2013 and its orbit insertion in September 2014, MAVEN has been exploring the upper atmosphere of Mars.
MAVEN is bringing insight to how the sun stripped Mars of most of its atmosphere, turning a planet once possibly habitable to microbial life into a barren desert world.
«Read the rest of this article»
NASA Headquarters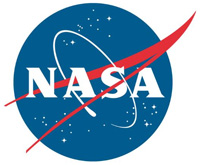 Washington, D.C. – Engineers working on NASA's Orion kicked off summer with a series of important tests for some of the spacecraft's critical safety systems. In the Utah desert, the skies over Arizona and the water at Johnson Space Center in Houston, the team is making sure Orion is safe from launch to splashdown.
At the Promontory, Utah, facility of Orion subcontractor Orbital ATK, engineers tested the abort motor for Orion's launch abort system June 15th, firing the 17-foot tall motor for five seconds. The motor was fastened to a vertical test stand with its nozzles pointed toward the sky for the test. It produced enough thrust to lift 66 large SUVs off the ground and helps qualify the system for future missions with astronauts.
«Read the rest of this article»
Written by Laurie Cantillo / Dwayne Brown
NASA Headquarters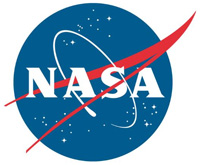 Washington, D.C. – NASA's Mars Exploration Rover Opportunity passed near a young crater this spring during the 45th anniversary of Apollo 16's trip to Earth's moon, prompting a connection between two missions.
Opportunity's science team informally named the Martian feature "Orion Crater." The name honors the Apollo 16 lunar module, Orion, which carried astronauts John Young and Charles Duke to and from the surface of the moon in April 1972 while crewmate Ken Mattingly piloted the Apollo 16 command module, Casper, in orbit around the moon. Orion is also the name of NASA's new spacecraft that will carry humans into deep space and sustain them during travel beyond Earth orbit.
«Read the rest of this article»
Written by Jenny Howard
International Space Station Program Science Office
NASA's Johnson Space Center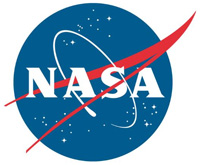 Houston, TX – On Earth, research into antibody-drug conjugates to treat cancer has been around a while. The research presents a problem, though, because Earth-based laboratories aren't able to mimic the shape of the cancer cell within the body, which can sometimes produce incorrect findings.
The International Space Station's unique microgravity environment allows scientists to approach the research from a new, 3-D angle.
«Read the rest of this article»
SOFIA Science Center
NASA Ames Research Center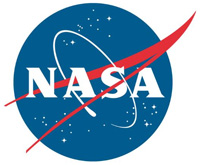 Moffett Field, CA – Researchers at the University of Texas San Antonio using observations from NASA's Stratospheric Observatory for Infrared Astronomy, SOFIA, found that the dust surrounding active, ravenous black holes is much more compact than previously thought.
Most, if not all, large galaxies contain a supermassive black hole at their centers. Many of these black holes are relatively quiet and inactive, like the one at the center of our Milky Way galaxy. However, some supermassive black holes are currently consuming significant amounts of material that are being drawn into them, resulting in the emission of huge amounts of energy. These active black holes are called active galactic nuclei.
«Read the rest of this article»
Written by Joe Atkinson
NASA Langley Research Center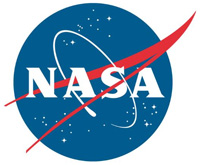 Hampton, VA – The 2017 wildfire season is well underway in the United States with thousands of acres scorched already in Georgia and Florida alone, according to the National Park Service. New research using data collected during NASA airborne science campaigns shows how smoke from this type of wildfire worldwide could impact the atmosphere and climate much more than previously thought.
The study, led by researchers at the Georgia Institute of Technology, found brown carbon particles released into the air from burning trees and other organic matter are much more likely than previously thought to travel to the upper levels of the atmosphere, where they can interfere with rays from the sun – sometimes cooling the air and at other times warming it.
«Read the rest of this article»
Written by Kailash Sahu
Space Telescope Science Institute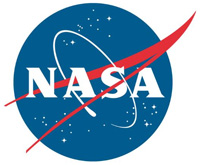 Baltimore, MD – Astronomers have used the sharp vision of NASA's Hubble Space Telescope to repeat a century-old test of Einstein's general theory of relativity. The Hubble team measured the mass of a white dwarf, the burned-out remnant of a normal star, by seeing how much it deflects the light from a background star.
This observation represents the first time Hubble has witnessed this type of effect created by a star. The data provide a solid estimate of the white dwarf's mass and yield insights into theories of the structure and composition of the burned-out star.
«Read the rest of this article»
Written by Laurie Cantillo / Dwayne Brown
NASA Headquarters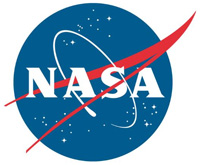 Washington, D.C. – NASA scientists have found a wide diversity of minerals in the initial samples of rocks collected by the Curiosity rover in the lowermost layers of Mount Sharp on Mars, suggesting that conditions changed in the water environments on the planet over time.
Curiosity landed near Mount Sharp in Gale Crater in August 2012. It reached the base of the mountain in 2014. Layers of rocks at the base of Mount Sharp accumulated as sediment within ancient lakes around 3.5 billion years ago. Orbital infrared spectroscopy had shown that the mountain's lowermost layers have variations in minerals that suggest changes in the area have occurred.
«Read the rest of this article»
Written by Carol Rasmussen
NASA's Earth Science News Team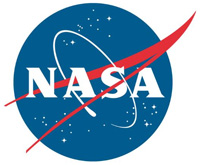 Washington, D.C. – A new study suggests that most global climate models may underestimate the amount of rain that will fall in Earth's tropical regions as our planet continues to warm. That's because these models underestimate decreases in high clouds over the tropics seen in recent NASA observations, according to research led by scientist Hui Su of NASA's Jet Propulsion Laboratory in Pasadena, California.
Wait a minute: how can fewer clouds lead to more rainfall? Globally, rainfall isn't related just to the clouds that are available to make rain but also to Earth's "energy budget" — incoming energy from the sun compared to outgoing heat energy.
«Read the rest of this article»