Topic: earth
Written by Lonnie Shekhtman
NASA's Goddard Space Flight Center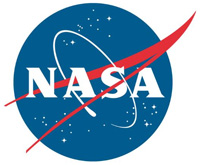 Greenbelt, MD – A storm of tiny dust particles has engulfed much of Mars over the last two weeks and prompted NASA's Opportunity rover to suspend science operations.
But across the planet, NASA's Curiosity rover, which has been studying Martian soil at Gale Crater, is expected to remain largely unaffected by the dust. While Opportunity is powered by sunlight, which is blotted out by dust at its current location, Curiosity has a nuclear-powered battery that runs day and night.
«Read the rest of this article»
NASA's Jet Propulsion Laboratory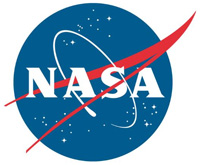 Pasadena, CA – A new multiagency report outlines how the U.S. could become better prepared for near-Earth objects — asteroids and comets whose orbits come within 30 million miles of Earth — otherwise known as NEOs. While no known NEOs currently pose significant risks of impact, the report is a key step to addressing a nationwide response to any future risks.
NASA, along with the Office of Science and Technology Policy, the Federal Emergency Management Agency and several other governmental agencies collaborated on this federal planning document for NEOs.
«Read the rest of this article»
NASA's Jet Propulsion Laboratory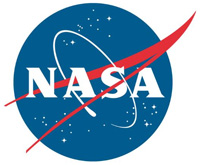 Pasadena, CA – Doctors learn a lot about their patients' health by taking their temperature. An elevated temperature, or fever, can be a sign of illness. The same goes for plants, but their temperatures on a global scale are harder to measure than the temperatures of individual people.
That's about to change, thanks to a new NASA instrument that soon will be installed on the International Space Station called ECOSTRESS, or ECOsystem Spaceborne Thermal Radiometer Experiment on Space Station. ECOSTRESS will measure the temperature of plants from space. This will enable researchers to determine plant water use and to study how drought conditions affect plant health.
«Read the rest of this article»
Written by Leslie Williams
NASA's Armstrong Flight Research Center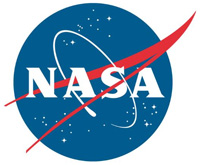 Edwards, CA – Just a sample will do.
Honeybee Robotics in Pasadena, California, flight tested its pneumatic sampler collection system, PlanetVac, on Masten Space Systems' Xodiac rocket on May 24th, launching from Mojave, California, and landing to collect a sample of more than 320 grams of top soil from the surface of the desert floor.
"The opportunity to test a technology on Earth before it is destined for another planet allows researchers and mission planners to have confidence that once the technology arrives to its space destination it will work," said Ryan Dibley, NASA Flight Opportunities program campaign manager. Flight Opportunities program funded the test flight.
«Read the rest of this article»
NASA's Jet Propulsion Laboratory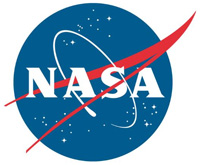 Pasadena, CA – Less than three weeks after launch, the Gravity Recovery and Climate Experiment Follow-On (GRACE-FO) mission has successfully completed its first mission phase and demonstrated the performance of the precise microwave ranging system that enables its unique measurements of how mass migrates around our planet.
The twin spacecraft launched May 22nd from California's Vandenberg Air Force Base. NASA and German Research Centre for Geosciences (GFZ) engineers and mission controllers at the German Space Operations Center in Oberpfaffenhofen then spent the first few days completing the mission's launch and early operations phase and moving into an 85-day in-orbit checkout period. Science operations will begin when that period has been successfully completed.
«Read the rest of this article»
NASA's Jet Propulsion Laboratory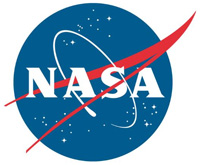 Pasadena, CA – NASA's Curiosity rover has found new evidence preserved in rocks on Mars that suggests the planet could have supported ancient life, as well as new evidence in the Martian atmosphere that relates to the search for current life on the Red Planet. While not necessarily evidence of life itself, these findings are a good sign for future missions exploring the planet's surface and subsurface.
The new findings — "tough" organic molecules in 3-billion-year-old sedimentary rocks near the surface, as well as seasonal variations in the levels of methane in the atmosphere — appear in the June 8th edition of the journal Science.
«Read the rest of this article»
NASA's Jet Propulsion Laboratory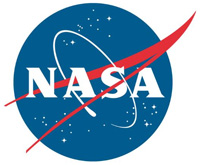 Pasadena, CA – Ever since NASA's Voyager 1 spacecraft flew past Jupiter in March, 1979, scientists have wondered about the origin of Jupiter's lightning. That encounter confirmed the existence of Jovian lightning, which had been theorized for centuries.
But when the venerable explorer hurtled by, the data showed that the lightning-associated radio signals didn't match the details of the radio signals produced by lightning here at Earth.
In a new paper published in Nature today, scientists from NASA's Juno mission describe the ways in which lightning on Jupiter is actually analogous to Earth's lightning. Although, in some ways, the two types of lightning are polar opposites.
«Read the rest of this article»
NASA's Jet Propulsion Laboratory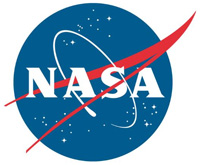 Pasadena, CA – NASA's Curiosity rover is analyzing drilled samples on Mars in one of its onboard labs for the first time in more than a year.
"This was no small feat. It represents months and months of work by our team to pull this off," said Jim Erickson, project manager of the Mars Science Laboratory mission, which is led by NASA's Jet Propulsion Laboratory in Pasadena, California. The Curiosity rover is part of the MSL mission. "JPL's engineers had to improvise a new way for the rover to drill rocks on Mars after a mechanical problem took the drill offline in December 2016."
The rover drilled its last scheduled rock sample in October 2016.
«Read the rest of this article»
NASA Headquarters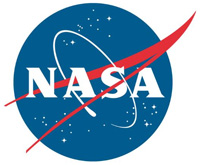 Washington, D.C. – A boulder-sized asteroid designated 2018 LA was discovered Saturday morning, June 2nd, 2018 and was determined to be on a collision course with Earth, with impact just hours away.
Because it was very faint, the asteroid was estimated to be only about 6 feet (2 meters) across, which is small enough that it was expected to safely disintegrate in Earth's atmosphere. Saturday's asteroid was first discovered by the NASA-funded Catalina Sky Survey, located near Tucson and operated by the University of Arizona.
«Read the rest of this article»
NASA's Jet Propulsion Laboratory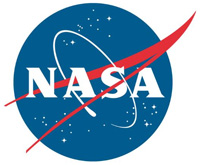 Pasadena, CA – Nearly all asteroids are so far away and so small that the astronomical community only knows them as moving points of light. The rare exceptions are asteroids that have been visited by spacecraft, a small number of large asteroids resolved by NASA's Hubble Space Telescope or large ground-based telescopes, or those that have come close enough for radar imaging.
When seen by optical telescopes, these individual sources of reflected sunlight can provide some very valuable but also very basic information — for example, the asteroid's orbit, a ballpark estimate of its size, sometimes an approximation of its shape, and perhaps an idea of its physical makeup.
«Read the rest of this article»