Topic: earth
Written by Alan Buis
NASA's Jet Propulsion Laboratory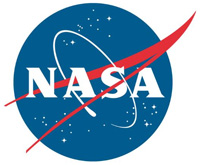 Pasadena, CA – A pair of advanced U.S./German Earth research satellites with some very big shoes to fill is now at California's Vandenberg Air Force Base to begin final preparations for launch next spring.
Following a year-long test campaign by satellite manufacturer Airbus Defence and Space at IABG in Ottobrunn, near Munich, Germany, the twin Gravity Recovery and Climate Experiment Follow-On (GRACE-FO) satellites were loaded aboard an air freighter at Munich airport December 11th and arrived at the launch site on California's central coast Tuesday, December 12th. GRACE-FO will provide continuity to the Earth climate data record of the extremely successful predecessor GRACE, which completed its science mission in October after more than 15 years in orbit.
«Read the rest of this article»
Written by Dwayne Brown / Laurie Cantillo
NASA Headquarters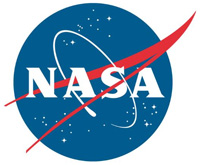 Washington, D.C. – Data collected by NASA's Juno spacecraft during its first pass over Jupiter's Great Red Spot in July 2017 indicate that this iconic feature penetrates well below the clouds. Other revelations from the mission include that Jupiter has two previously uncharted radiation zones. The findings were announced Monday at the annual American Geophysical Union meeting in New Orleans.
"One of the most basic questions about Jupiter's Great Red Spot is: how deep are the roots?" said Scott Bolton, Juno's principal investigator from the Southwest Research Institute in San Antonio.
«Read the rest of this article»
Written by Molly Porter
NASA's Marshall Space Flight Center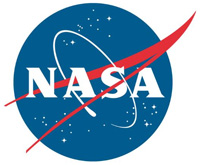 Huntsville, AL – Maybe you've already seen a bright meteor streak across the December sky? The annual Geminid meteor shower has arrived. It's a good time to bundle up, go outside and let the universe blow your mind!
"With August's Perseids obscured by bright moonlight, the Geminids will be the best shower this year," said Bill Cooke with NASA's Meteoroid Environment Office. "The thin, waning crescent Moon won't spoil the show."
«Read the rest of this article»
Written by Guy Webster
NASA's Jet Propulsion Laboratory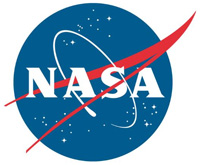 Pasadena, CA – NASA's senior Mars rover, Opportunity, has just passed the shortest-daylight weeks of the long Martian year with its solar panels in encouragingly clean condition for entering a potential dust-storm season in 2018.
Before dust season will come the 14th Earth-year anniversaries of Mars landings by the twin rovers Spirit and Opportunity in January 2004. Their missions were scheduled to last 90 Martian days, or sols, equivalent to about three months.
«Read the rest of this article»
Written by Kimberly Minafra
NASA's Ames Research Center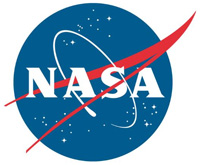 Mountain View, CA – Planetary collisions are at the core of our solar system's formation. Scientists have long believed that after the Moon's formation, the early Earth experienced a long period of bombardment that diminished about 3.8 billion years ago.
During this period, called "late accretion," collisions with moon-sized planetary bodies, known as planetesimals, embedded extensive amounts of metal and rock-forming minerals into the Earth's mantle and crust. It is estimated that approximately 0.5 percent of Earth's present mass was delivered during this stage of planetary evolution.
«Read the rest of this article»
Written by Pat Brennan
NASA's Sea Level Portal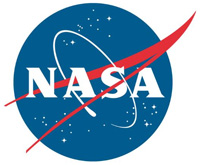 Pasadena, CA – A new NASA sea level simulator lets you bury Alaska's Columbia glacier in snow, and, year by year, watch how it responds. Or you can melt the Greenland and Antarctic ice sheets and trace rising seas as they inundate the Florida coast.
Computer models are critical tools for understanding the future of a changing planet, including melting ice, rising seas and shifting precipitation patterns. But typically, these mathematical representations — long chains of computer code giving rise to images of dynamic change — are accessible mainly to scientists.
«Read the rest of this article»
Written by Lyle Tavernier
NASA's Jet Propulsion Laboratory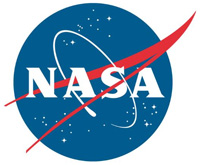 Pasadena, CA – The term "supermoon" has been popping up a lot in the news and on social media over the past few years. But what are supermoons, why do they occur and how can they be used as an educational tool. Plus, are they really that super?
There's a good chance you'll hear even more about supermoons in the coming months. The full moon on December 3rd marked the first and only supermoon of 2017, but it will be followed by two more in January 2018. Three supermoons in a row! Now is a great time to learn about these celestial events and get students exploring more about Earth's only natural satellite.
«Read the rest of this article»
Written by Elizabeth Landau
NASA's Jet Propulsion Laboratory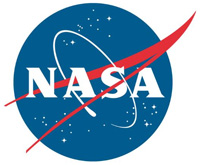 Pasadena, CA – Whether you're traveling across cities, continents or even oceans this holiday season, there is no long-haul flight quite like that of the Voyagers.
This year, we celebrated 40 years since the launch of NASA's twin Voyager probes — the two farthest, fastest spacecraft currently in operation. Each Voyager has contributed an enormous amount of knowledge about the solar system, including the unexpected diversity of its planets and their moons. Among their many distinctions, Voyager 1 is the only spacecraft to enter interstellar space, and Voyager 2 is the only spacecraft to fly by all four giant planets: Jupiter, Saturn, Uranus and Neptune.
«Read the rest of this article»
Written by Elizabeth Landau
NASA's Jet Propulsion Laboratory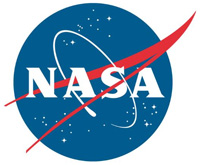 Pasadena, CA – If you tried to start a car that's been sitting in a garage for decades, you might not expect the engine to respond. But a set of thrusters aboard the Voyager 1 spacecraft successfully fired up Wednesday after 37 years without use.
Voyager 1, NASA's farthest and fastest spacecraft, is the only human-made object in interstellar space, the environment between the stars. The spacecraft, which has been flying for 40 years, relies on small devices called thrusters to orient itself so it can communicate with Earth.
«Read the rest of this article»
Written by Elizabeth Zubritsky
NASA's Goddard Space Flight Center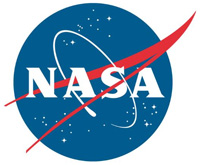 Greenbelt, MD – A NASA-led team has found evidence that the oversized exoplanet WASP-18b is wrapped in a smothering stratosphere loaded with carbon monoxide and devoid of water. The findings come from a new analysis of observations made by the Hubble and Spitzer space telescopes.
The formation of a stratosphere layer in a planet's atmosphere is attributed to "sunscreen"-like molecules, which absorb ultraviolet (UV) and visible radiation coming from the star and then release that energy as heat.
«Read the rest of this article»