Topic: earth
Written by Morgan McAllister
NASA's Johnson Space Center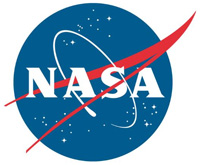 Houston, TX – When plants on Earth search for nutrients and water, what drives their direction? Very simply, gravitational force helps them find the easiest path to the substances they need to grow and thrive. What happens if gravity is no longer part of the equation?
Botanists from Ohio Weslyan University leverage the microgravity environment of the International Space Station to study root growth behaviors and sensory systems in an investigation known as Gravity Perception Systems (Plant Gravity Perception).
«Read the rest of this article»
Written by Kasha Patel
NASA's Goddard Space Flight Center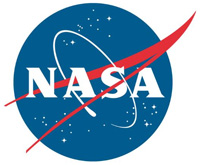 Greenbelt, MD – For the first time, scientists can look at landslide threats anywhere around the world in near real-time, thanks to satellite data and a new model developed by NASA.
The model, developed at NASA's Goddard Space Flight Center in Greenbelt, Maryland, estimates potential landslide activity triggered by rainfall. Rainfall is the most widespread trigger of landslides around the world. If conditions beneath Earth's surface are already unstable, heavy rains act as the last straw that causes mud, rocks or debris — or all combined — to move rapidly down mountains and hillsides.
«Read the rest of this article»
Written by Charlie Sobeck
NASA's Kepler Space Telescope mission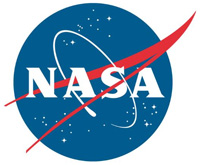 Silicon Valley, CA – Trailing Earth's orbit at 94 million miles away, the Kepler space telescope has survived many potential knock-outs during its nine years in flight, from mechanical failures to being blasted by cosmic rays.
At this rate, the hardy spacecraft may reach its finish line in a manner we will consider a wonderful success. With nary a gas station to be found in deep space, the spacecraft is going to run out of fuel. We expect to reach that moment within several months.
In 2013, Kepler's primary mission ended when a second reaction wheel broke, rendering it unable to hold its gaze steady at the original field of view.
«Read the rest of this article»
Written by Melissa Gaskill, International Space Station Program Science Office
NASA's Johnson Space Center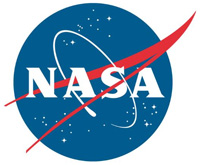 Houston, TX – A Dragon spacecraft scheduled to launch into orbit no earlier than April 2nd, 2018 carries the 14th SpaceX commercial resupply mission to the International Space Station for NASA. Lifted into orbit atop a Falcon 9 rocket from Cape Canaveral Air Force Station in Florida, Dragon takes supplies, equipment and scientific research to crew members living and working aboard the station.
This flight delivers scientific investigations looking at severe thunderstorms on Earth, the effects of microgravity on production of high-performance products from metal powders, and growing food in space.
«Read the rest of this article»
NASA Headquarters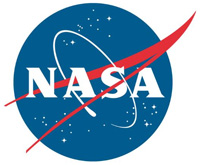 Washington, D.C. – NASA's Mars 2020 mission has begun the assembly, test and launch operations (ATLO) phase of its development, on track for a July 2020 launch to Mars.
The first planned ATLO activities will involve electrical integration of flight hardware into the mission's descent stage. The Mars 2020 rover, as well as its cruise stage, aeroshell and descent stage — a rocket-powered "sky crane" that will lower the rover to the planet's surface — will undergo final assembly at the Spacecraft Assembly Facility High Bay 1 at NASA's Jet Propulsion Laboratory in Pasadena, California.
«Read the rest of this article»
Written by Elizabeth Zubritsky
NASA's Goddard Space Flight Center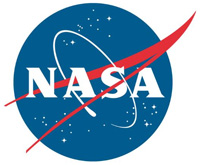 Greenbelt, MD – Though once big enough to swallow three Earths with room to spare, Jupiter's Great Red Spot has been shrinking for a century and a half. Nobody is sure how long the storm will continue to contract or whether it will disappear altogether.
A new study suggests that it hasn't all been downhill, though. The storm seems to have increased in area at least once along the way, and it's growing taller as it gets smaller.
«Read the rest of this article»
Written by Lina Tran
NASA's Goddard Space Flight Center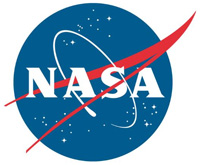 Greenbelt, MD – The more solar observatories, the merrier: Scientists have developed new models to see how shocks associated with coronal mass ejections, or CMEs, propagate from the Sun — an effort made possible only by combining data from three NASA satellites to produce a much more robust mapping of a CME than any one could do alone.
Much the way ships form bow waves as they move through water, CMEs set off interplanetary shocks when they erupt from the Sun at extreme speeds, propelling a wave of high-energy particles. These particles can spark space weather events around Earth, endangering spacecraft and astronauts.
«Read the rest of this article»
Written by Christine Pulliam
Space Telescope Science Institute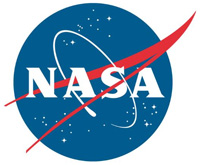 Baltimore, MD – Water is crucial for life, but how do you make water? Cooking up some H2O takes more than mixing hydrogen and oxygen. It requires the special conditions found deep within frigid molecular clouds, where dust shields against destructive ultraviolet light and aids chemical reactions. NASA's James Webb Space Telescope will peer into these cosmic reservoirs to gain new insights into the origin and evolution of water and other key building blocks for habitable planets.
A molecular cloud is an interstellar cloud of dust, gas, and a variety of molecules ranging from molecular hydrogen (H2) to complex, carbon-containing organics. Molecular clouds hold most of the water in the universe, and serve as nurseries for newborn stars and their planets.
«Read the rest of this article»
NASA Headquarters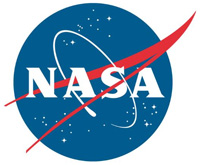 Washington, D.C. – Data collected by NASA's Juno mission to Jupiter indicate that the atmospheric winds of the gas-giant planet run deep into its atmosphere and last longer than similar atmospheric processes found here on Earth. The findings will improve understanding of Jupiter's interior structure, core mass and, eventually, its origin.
Other Juno science results released today include that the massive cyclones that surround Jupiter's north and south poles are enduring atmospheric features and unlike anything else encountered in our solar system. The findings are part of a four-article collection on Juno science results being published in the March 8th edition of the journal Nature.
«Read the rest of this article»
NASA Headquarters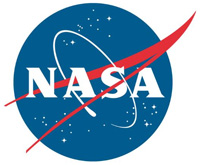 Washington, D.C. – Want to get the hottest ticket this summer without standing in line?
NASA is inviting people around the world to submit their names online to be placed on a microchip aboard NASA's historic Parker Solar Probe mission launching in summer 2018. The mission will travel through the Sun's atmosphere, facing brutal heat and radiation conditions — and your name will go along for the ride.
"This probe will journey to a region humanity has never explored before," said Thomas Zurbuchen, the associate administrator for the Science Mission Directorate at NASA Headquarters in Washington. "This mission will answer questions scientists have sought to uncover for more than six decades."
«Read the rest of this article»