Topic: earth
Written by Michelle Smith
National Oceanic and Atmospheric Administration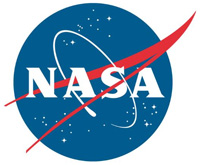 Silver Spring, MD – Detecting and predicting lightning just got a lot easier. The first images from a new instrument onboard NOAA's GOES-16 satellite are giving NOAA National Weather Service forecasters richer information about lightning that will help them alert the public to dangerous weather.
The first lightning detector in a geostationary orbit, the Geostationary Lightning Mapper (GLM), is transmitting data never before available to forecasters. The mapper continually looks for lightning flashes in the Western Hemisphere, so forecasters know when a storm is forming, intensifying and becoming more dangerous. Rapid increases of lightning are a signal that a storm is strengthening quickly and could produce severe weather.
«Read the rest of this article»
Written by Andrew Good
NASA's Jet Propulsion Laboratory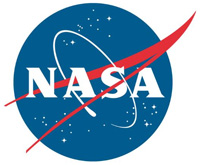 Pasadena, CA – This summer, an ice chest-sized box will fly to the International Space Station, where it will create the coolest spot in the universe.
Inside that box, lasers, a vacuum chamber and an electromagnetic "knife" will be used to cancel out the energy of gas particles, slowing them until they're almost motionless. This suite of instruments is called the Cold Atom Laboratory (CAL), and was developed by NASA's Jet Propulsion Laboratory in Pasadena, California. CAL is in the final stages of assembly at JPL, ahead of a ride to space this August on SpaceX CRS-12.
Its instruments are designed to freeze gas atoms to a mere billionth of a degree above absolute zero. That's more than 100 million times colder than the depths of space.
«Read the rest of this article»
Written by Laura Betz
NASA's Goddard Space Flight Center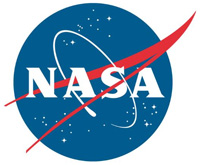 Greenbelt, MD – With the discovery of seven earth-sized planets around the TRAPPIST-1 star 40 light years away, astronomers are looking to the upcoming James Webb Space Telescope to help us find out if any of these planets could possibly support life.
"If these planets have atmospheres, the James Webb Space Telescope will be the key to unlocking their secrets," said Doug Hudgins, Exoplanet Program Scientist at NASA Headquarters in Washington. "In the meantime, NASA's missions like Spitzer, Hubble, and Kepler are following up on these planets."
«Read the rest of this article»
Written by Keith Koehler
NASA's Wallops Flight Facility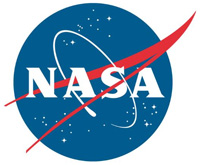 Wallops Island, VA – Three NASA rockets carrying instruments into active auroras over Alaska to aid scientists studying the northern lights and the interactions of the solar wind with Earth's upper atmosphere and ionosphere were launched within a nearly two-hour period March 2nd, 2017.
The instruments were successfully carried on Black IX sounding rockets from the Poker Flat Research Range north of Fairbanks. The first two rockets were launched nearly simultaneously at 12:41am and 12:42:30am EST as part of the Neutral Jets in Auroral Arcs mission.
«Read the rest of this article»
Written by Ann Jenkins / Ray Villard
Space Telescope Science Institute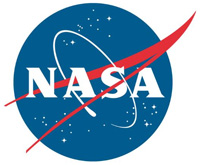 Baltimore, MD – For the first time, scientists using NASA's Hubble Space Telescope have witnessed a massive object with the makeup of a comet being ripped apart and scattered in the atmosphere of a white dwarf, the burned-out remains of a compact star.
The object has a chemical composition similar to Halley's Comet, but it is 100,000 times more massive and has a much higher amount of water. It is also rich in the elements essential for life, including nitrogen, carbon, oxygen, and sulfur.
«Read the rest of this article»
Written by Elizabeth Landau
NASA's Jet Propulsion Laboratory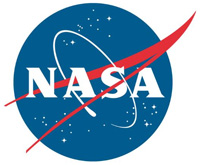 Pasadena, CA – There's a new record holder for brightest pulsar ever found — and astronomers are still trying to figure out how it can shine so brightly. It's now part of a small group of mysterious bright pulsars that are challenging astronomers to rethink how pulsars accumulate, or accrete, material.
A pulsar is a spinning, magnetized neutron star that sweeps regular pulses of radiation in two symmetrical beams across the cosmos. If aligned well enough with Earth, these beams act like a lighthouse beacon — appearing to flash on and off as the pulsar rotates. Pulsars were previously massive stars that exploded in powerful supernovae, leaving behind these small, dense stellar corpses.
«Read the rest of this article»
Written by Guy Webster
NASA's Jet Propulsion Laboratory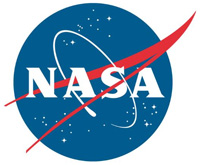 Pasadena, CA – On Mars, wind rules. Wind has been shaping the Red Planet's landscapes for billions of years and continues to do so today. Studies using both a NASA orbiter and a rover reveal its effects on scales grand to tiny on the strangely structured landscapes within Gale Crater.
NASA's Curiosity Mars rover, on the lower slope of Mount Sharp — a layered mountain inside the crater — has begun a second campaign of investigating active sand dunes on the mountain's northwestern flank. The rover also has been observing whirlwinds carrying dust and checking how far the wind moves grains of sand in a single day's time.
«Read the rest of this article»
Written by Elizabeth Landau
NASA's Jet Propulsion Laboratory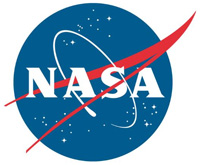 Pasadena, CA – A bumper crop of Earth-size planets huddled around an ultra-cool, red dwarf star could be little more than chunks of rock blasted by radiation, or cloud-covered worlds as broiling hot as Venus.
Or they could harbor exotic lifeforms, thriving under skies of ruddy twilight.
Scientists are pondering the possibilities after this week's announcement: the discovery of seven worlds orbiting a small, cool star some 40 light-years away, all of them in the ballpark of our home planet in terms of their heft (mass) and size (diameter). Three of the planets reside in the "habitable zone" around their star, TRAPPIST-1, where calculations suggest that conditions might be right for liquid water to exist on their surfaces—though follow-up observations are needed to be sure.
«Read the rest of this article»
Written by Elizabeth Landau
NASA's Jet Propulsion Laboratory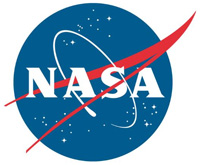 Pasadena, CA – NASA's Spitzer Space Telescope has revealed the first known system of seven Earth-size planets around a single star. Three of these planets are firmly located in the habitable zone, the area around the parent star where a rocky planet is most likely to have liquid water.
The discovery sets a new record for greatest number of habitable-zone planets found around a single star outside our solar system. All of these seven planets could have liquid water — key to life as we know it — under the right atmospheric conditions, but the chances are highest with the three in the habitable zone.
«Read the rest of this article»
Written by Samson Reiny
NASA Earth Science News Team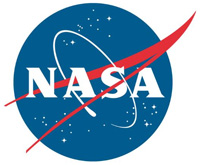 Washington, D.C. – The number of instruments on the International Space Station dedicated to observing Earth to increase our understanding of our home planet continues to grow.
Two new instruments are scheduled to make their way to the station on the SpaceX Dragon capsule.
The Stratospheric Aerosol and Gas Experiment (SAGE) III instrument will monitor the condition of the ozone layer, which covers an area in the stratosphere 10 to 30 miles (16 to 48 kilometers) above Earth and protects the planet from the sun's harmful ultraviolet radiation.
«Read the rest of this article»