Topic: earth
NASA Headquarters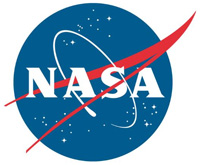 Washington, D.C. – Below are the top images from 2017 that tell the story of building and testing the systems that will send astronauts to deep space destinations including the Moon, Mars and beyond.
Construction Completed for Stand to Test SLS's Largest Fuel Tank
Major construction is complete on NASA's structural test stand that will ensure SLS's liquid hydrogen tank can withstand the extreme forces of launch and ascent. Together, the SLS liquid hydrogen and liquid oxygen tanks will feed 733,000 gallons (nearly 3 million liters) of super-cooled propellant to four RS-25 engines, producing a total of 2 million pounds of thrust at the base of the core stage.
«Read the rest of this article»
Written by Carol Rasmussen
NASA's Earth Science News Team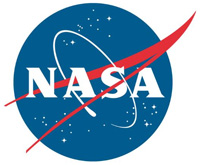 Washington, D.C. – Loss of water from the rocks of California's Sierra Nevada caused the mountain range to rise nearly an inch (24 millimeters) in height during the drought years from October 2011 to October 2015, a new NASA study finds.
In the two following years of more abundant snow and rainfall, the mountains have regained about half as much water in the rock as they had lost in the preceding drought and have fallen about half an inch (12 millimeters) in height.
"This suggests that the solid Earth has a greater capacity to store water than previously thought," said research scientist Donald Argus of NASA's Jet Propulsion Laboratory in Pasadena, California, who led the study.
«Read the rest of this article»
Written by Kate Squires
NASA Armstrong Flight Research Center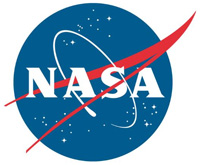 Edwards, CA – Scientists recently completed test flights with prototypes of potential satellite sensors – including two from NASA's Jet Propulsion Laboratory in Pasadena, California — over the Western United States, probing basic science questions about aerosols, clouds, air quality and global ocean ecosystems.
The flight campaign, called Aerosol Characterization from Polarimeter and Lidar (ACEPOL), sought to test capabilities of several proposed instruments for the Aerosol-Cloud-Ecosystem (ACE) pre-formulation study.
«Read the rest of this article»
Written by Jen Rae Wang / Allard Beutel
NASA Headquarters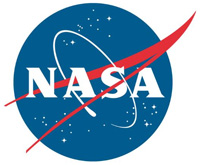 Washington, D.C. – The Moon became a key focus point for NASA in 2017, whether it was blocking out the Sun during one of the most-viewed events in U.S. history, or reinvigorating the agency's human space exploration plans.
One of the numerous NASA-related activities and actions the Trump Administration did in 2017 was to reconstitute the National Space Council. During its first meeting on October 5th, Vice President Mike Pence directed NASA to develop a plan to help extend human exploration across our solar system, and return astronauts to the Moon in preparation for human missions to Mars and other destinations.
«Read the rest of this article»
Written by Dwayne Brown
NASA Headquarters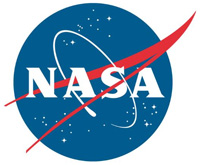 Washington, D.C. – After several months of downtime since Hurricane Maria struck the island of Puerto Rico, the Arecibo Observatory Planetary Radar has returned to normal operation, providing the highest-resolution images to date of near-Earth asteroid 3200 Phaethon during its December 2017 close approach to Earth.
The radar images, which are subtle at the available resolution, reveal the asteroid is spheroidal (roughly ball-shaped) and has a large concavity, or depression, at least several hundred meters in extent near its equator, and a conspicuous dark, circular feature near one of the poles. Arecibo's radar images of Phaethon have resolutions as fine as about 250 feet (75 meters) per pixel.
«Read the rest of this article»
Written by Laurie Abadie / Amanda vonDeak
NASA Human Research Strategic Communications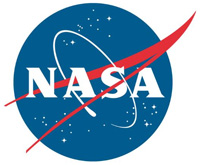 Palmdale, CA – Before we can run or jump, we walk. Before sending humans to Mars, NASA must understand how the human body is affected by living and working in space. Typical missions to the International Space Station last six months. A round-trip mission to Mars could last three years.
Do the effects of being in space change over time? NASA is asking the scientific community to propose research that will help bridge the gap in our knowledge regarding long-term experiences in space.
«Read the rest of this article»
Written by Jenny Howard
NASA's Johnson Space Center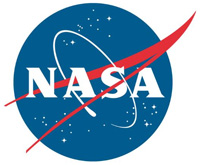 Houston, TX – Being able to identify microbes in real time aboard the International Space Station, without having to send them back to Earth for identification first, would be revolutionary for the world of microbiology and space exploration. The Genes in Space-3 team turned that possibility into a reality this year, when it completed the first-ever sample-to-sequence process entirely aboard the space station.
The ability to identify microbes in space could aid in the ability to diagnose and treat astronaut ailments in real time, as well as assisting in the identification of DNA-based life on other planets. It could also benefit other experiments aboard the orbiting laboratory.
«Read the rest of this article»
NASA Headquarters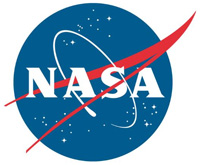 Washington, D.C. – When NASA's Orion spacecraft hurtles toward Earth's surface during its return from deep-space missions, the capsule's system of 11 parachutes will assemble itself in the air and slow the spacecraft from 300 mph to a relatively gentle 20 mph for splashdown in the Pacific Ocean in the span of about 10 minutes.
As the astronauts inside descend toward the water on future missions, their lives will be hanging by a series of threads that have been thoroughly ruggedized, tested and validated to ensure the parachute-assisted end of Orion missions are a success.
«Read the rest of this article»
Written by Jen Rae Wang
NASA's Headquarters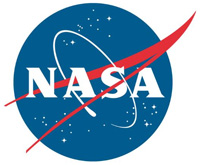 Washington, D.C. – United States President Donald Trump is sending astronauts back to the Moon.
The president Monday signed at the White House Space Policy Directive 1, a change in national space policy that provides for a U.S.-led, integrated program with private sector partners for a human return to the Moon, followed by missions to Mars and beyond.
The policy calls for the NASA administrator to "lead an innovative and sustainable program of exploration with commercial and international partners to enable human expansion across the solar system and to bring back to Earth new knowledge and opportunities."
«Read the rest of this article»
Written by Elizabeth Landau
NASA's Jet Propulsion Laboratory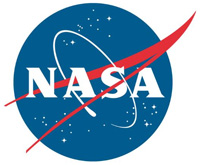 Pasadena, CA – Our solar system now is tied for most number of planets around a single star, with the recent discovery of an eighth planet circling Kepler-90, a Sun-like star 2,545 light years from Earth. The planet was discovered in data from NASA's Kepler Space Telescope.
The newly-discovered Kepler-90i – a sizzling hot, rocky planet that orbits its star once every 14.4 days – was found using machine learning from Google. Machine learning is an approach to artificial intelligence in which computers "learn." In this case, computers learned to identify planets by finding in Kepler data instances where the telescope recorded changes in starlight caused by planets beyond our solar system, known as exoplanets.
«Read the rest of this article»