Topic: East Tennessee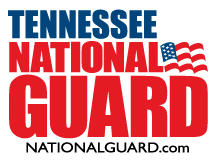 Knoxville, TN – Several Tennessee Army National Guard Soldiers from the 1-230th Assault Helicopter Battalion that is now part of Joint Base McGhee-Tyson in Knoxville, TN, were awarded the Sikorsky Rescue Award July 10th, for participating in three different lifesaving missions in Eastern Tennessee earlier this year.
"To be eligible to receive the Sikorsky Rescue Award, an individual must have directly performed a lifesaving rescue in any Sikorsky helicopter," said Shay Collins, a customer award program manager with Sikorsky Aircraft Corporation.
«Read the rest of this article»

Clarksville, TN – On Friday, May 17th, 2016 at 10:00am Clarksville Mayor Kim McMillian swore in 10 new Clarksville Police Officers at the City Council Chambers.
All ten will be attending Walter State in East Tennessee for their Basic Law Enforcement Training required by the State, and then will return to complete Department's Field Training Program. All Ten Officers should complete this by January 2017.
«Read the rest of this article»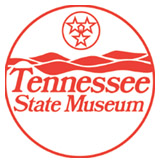 Nashville, TN – The first major retrospective of Tennessee artist Lloyd Branson's life, works of art, and legacy will open at the Tennessee State Museum on July 1st. The exhibition entitled, Celebrating a Life in Tennessee Art: Lloyd Branson, 1853 – 1925, was organized by the East Tennessee Historical Society and features more than 60 of Branson's paintings which tell the remarkable story of the ambitions and achievements of the artist and his region.
There is no admission charge to the exhibit which will be on view in the museum's Changing Galleries.
«Read the rest of this article»
Employers in Middle Tennessee Lead the State in Job Opportunities

Nashville, TN – The Tennessee Department of Labor & Workforce Development (TDLWD) reported Friday almost 200,000 jobs were posted on the Jobs4TN.gov website in April 2016.
That marks a record number of job opportunities employers across the state have advertised on the site.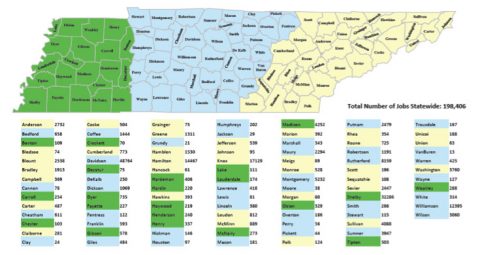 «Read the rest of this article»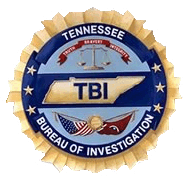 Rogersville, TN – A Middle and East Tennessee AMBER Alert has been issued by the Tennessee Bureau of Investigation on behalf of the Rogersville Police Department for 9-year-old Carlie Marie Trent.
Carlie was removed from school yesterday by her uncle by marriage, Gary Simpson, under false pretenses. He has no custodial rights to Carlie. Currently their whereabouts are unknown.
Carlie is 4'8″ tall, weighs 75 lbs with blonde hair and blue eyes. She was last seen wearing a black and grey tank top and blue jeans.
«Read the rest of this article»
APSU Sports Information

Clarksville, TN – The countdown to the 2016 Austin Peay State University volleyball team season opener began Friday when head coach Taylor Mott revealed the dates for the program's fall schedule.
In 142 days, the Governors volleyball team will open the season, August 26th-27th, in Johnson City, TN when it competes at East Tennessee's tournament alongside Troy, USC Upstate and host East Tennessee.
«Read the rest of this article»

Nashville, TN – Tennessee's much anticipated strawberry crop will be ready for picking in the next two or three weeks. However, between now and harvest, if current forecasts hold, those berries may have to "take cover" several times to avoid frost damage.
Tennessee weather is predictably unpredictable. It may be spring, but Tennessee typically experiences a few more winter-like periods—called blackberry winter and dogwood winter—before the average late April last-freeze date has passed.
«Read the rest of this article»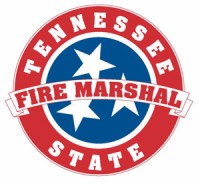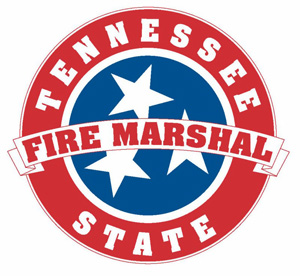 Nashville, TN – Partnerships are the cornerstone of Tennessee's success in combating fire fatalities. The State Fire Marshal's Office (SFMO), a division of the Tennessee Department of Commerce & Insurance (TDCI), encourages clubs, charitable and fraternal organizations, and other community-focused groups across the state to consider joining forces with our lifesaving team.
"The State Fire Marshal's Office is on a mission to reduce Tennessee fire injuries and fatalities, and we're not alone," said Gary West, TDCI Deputy Commissioner for Fire Prevention.  "Local fire departments and organizations like the Red Cross are outstanding partners that share the common goal of preventing fire loss, but there's room for more advocates and even more progress."
«Read the rest of this article»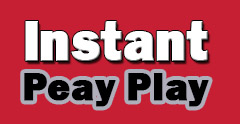 Clarksville, TN – After making a history-making run through the Ohio Valley Conference Tournament last week, Austin Peay State University's men's basketball team will have to face a history making challenge once again in the NCAA Tournament.
The Governors (18-17) were the first eighth-seed to win the OVC Tournament championship, winning four games in four days, but now a bigger undertaking awaits them as a 16-seed and having to go up against the NCAA Tournament's overall number-one seed Kansas (30-4).
«Read the rest of this article»

Nashville, TN – Tennessee's nearly half-decade long effort, dedicated to limiting easy access to prescription pain medications and similar opioid-based narcotics, has been successful.
Since 2012 the state has seen a steady decline in the use and abuse of these substances commonly prescribed by family physicians. 2015 drug seizure data from the Tennessee Bureau of Investigation (TBI) shows a significant drop in law enforcement confiscations of prescription opioids, ie: pain pills.
«Read the rest of this article»