Topic: East Tennessee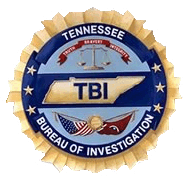 Nashville, TN – The Tennessee Bureau of Investigation's Drug Investigation Division (DID) is urging public caution, especially among recreational drug users, following recent evidence submissions to two TBI crime laboratories.
Several sample of cocaine, submitted by law enforcement agencies in Middle Tennessee and East Tennessee in recent months, also tested positive for fentanyl, a powerful, narcotic painkiller, or one of its dangerous analogs.
Previously, fentanyl had primarily been identified in samples of heroin or in clandestine pills compounded to resemble legitimate prescription opioids.
«Read the rest of this article»
APSU Sports Information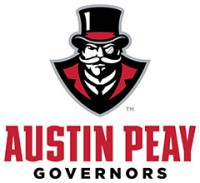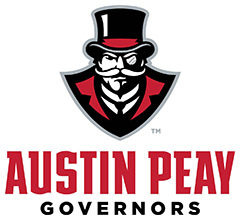 Clarksville, TN – Austin Peay State University athletics fans in East Tennessee should plan now for the first Govs Gathering in Knoxville, September 28th, 2017 at Calhoun's on the River.
This event, designed for networking and connecting with alumni and friends in the Knoxville area, is one of four scheduled for 2017.
A host of Austin Peay coaches including Travis Janssen, Doug Molnar and David Midlick will be in attendance.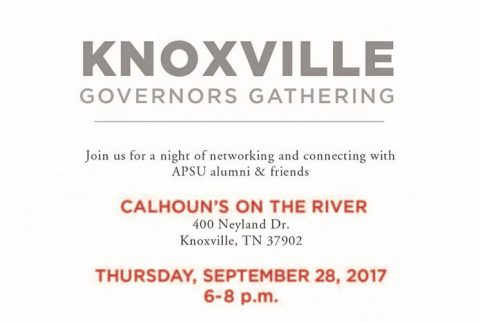 «Read the rest of this article»

Nashville, TN – Tennessee Wildlife Resources Agency (TWRA) offices are receiving reports of dead deer in scattered areas of the state. The timing and details of the reports are all indicative of hemorrhagic disease (HD).
HD occurs at varying levels of severity each year in Tennessee's deer herd. The catch-all term for this disease is hemorrhagic disease (HD), and epizootic hemorrhagic disease (EHD) and bluetongue are the closely related viruses that fall under the umbrella of HD.
«Read the rest of this article»
Written by Curtis Johnson
Tennessee State Representative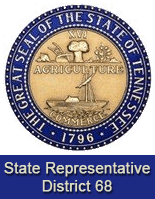 Nashville, TN – The first session of the 110th Tennessee General Assembly adjourned on May 10th, 2017, after passing major legislation that will benefit Tennesseans for generations to come. This is Part 9 of a 12 Part report.
This includes a measure making Tennessee the first state in the nation to offer all adults without a degree tuition-free access to community college; a new law rebuilding a safe and reliable transportation network, while reallocating revenues to maximize taxpayers' return on that investment; and a bill which provides a responsible path to improve access to broadband through investment, deregulation, and education.
Action in the General Assembly also included passage of a balanced budget which takes on no new debt, as well as legislation protecting the elderly, enhancing the state's robust job growth, cracking down on crime, and boosting efforts as the fastest improving state in the nation in K-12 student achievement. Following is a report on key legislation passed this year.
«Read the rest of this article»

Nashville, TN – The state veterinarian is advising dog owners to monitor their pets due to reports of canine influenza in Tennessee.
The UT College of Veterinary Medicine recently confirmed detection of canine influenza (CI) in four dogs in East Tennessee. The illness in three of the dogs is believed to have originated at a dog show in Perry, Georgia.
«Read the rest of this article»
Written by Curtis Johnson
Tennessee State Representative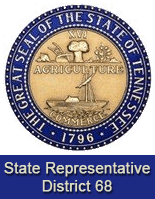 Nashville, TN – This week in Nashville, the first meeting of the legislative task force on opioid and prescription drug abuse kicked off in Nashville, with stakeholders from across the state coming to the Legislative Plaza to speak out about Tennessee's growing drug epidemic.
The task force was created this month by House Speaker Beth Harwell (R-Nashville) with the immediate goal of working on legislation and determining best strategies for tackling Tennessee's opioid problems. Tennessee is consistently ranked at the top of the charts nationally with regards to prescription drug abuse.
«Read the rest of this article»
Proposal part of governor's NextTennessee legislative agenda

Nashville, TN – Tennessee Governor Bill Haslam today announced legislation to increase broadband access to Tennessee's unserved citizens.
Tennessee currently ranks 29th in the U.S. for broadband access, with 34 percent of rural Tennessee residents lacking access at recognized minimum standards.
«Read the rest of this article»
Austin Peay (6-7) vs. Morehead State (10-3)
Thursday, December 29th, 2016 | 7:00pm CT
Clarksville, TN | Dunn Center

Clarksville, TN – Austin Peay State University women's basketball team will play the first of 16 Ohio Valley Conference games when it hosts Morehead State, 7:00pm, Thursday, in the Dunn Center.
The Governors finished the nonconference schedule at 6-7, featuring key victories over Division I foes Arkansas State, Arkansas-Pine Bluff, East Tennessee and Kennesaw State.
«Read the rest of this article»
Tennessee Athletics Department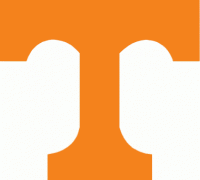 Nashville, TN – After trailing by as many as 21, Tennessee fought back to within a couple possessions of No. 8 Gonzaga, but the second-half push went no further as the Vols fell to the unbeaten Bulldogs, 86-76, at Bridgestone Arena on Sunday night.
Tennessee (6-5) was led offensively by junior guard Detrick Mostella, who spurred the Vols' comeback attempt with 15 of his 17 points coming in the second half. Grant Williams added 11 points while Robert Hubbs III finished with 10.
Billed as The Battle on Broadway, Sunday's game between Tennessee and Gonzaga (11-0) was a rematch of last season's Battle in Seattle. This season's edition played out in a similar fashion as the one before it, with the Bulldogs jumping out to a big early lead and the Vols nearly erasing it.
«Read the rest of this article»
Tennessee vs. #8 Gonzaga
Sunday, December 17th, 2016 | 3:00pm CT
Nashville, TN | Bridgestone Arena | TV: ESPN2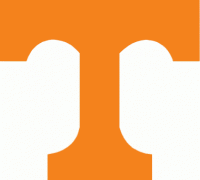 Knoxville, TN – Tennessee treats its midstate fans to a high-profile, regular-season clash against unbeaten and eighth-ranked Gonzaga Sunday at Bridgestone Arena in downtown Nashville. Billed as the The Battle on Broadway, presented by Farm Bureau Insurance of Tennessee, tip-off is slated for 3:00pm CT on ESPN2.
The Vols (6-4) journeyed west for another neutral site showdown with the Bulldogs (10-0) in Seattle last season. Gonzaga emerged with an 86-79 victory.
Tennessee is playing its fourth game in eight days — a stretch that began last Sunday when the Vols were narrowly edged by No. 7 North Carolina, 73-71, in Chapel Hill.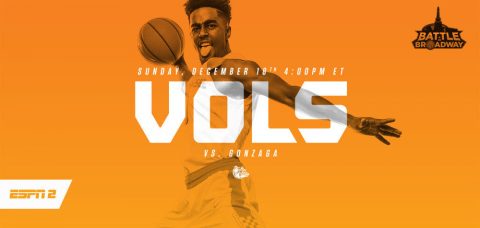 «Read the rest of this article»