Topic: East Tennessee
APSU Sports Information

Clarksville, TN – Austin Peay State University women's track and field team returns to action this weekend in Bloomington, IN, site of the Gladstein Invitational, hosted by Indiana. The two-day event, January 23rd-24th, will be held inside Gladstein Fieldhouse.
«Read the rest of this article»
Austin Peay Sports Information

Clarksville, TN – After a difficult season-opening loss to Chattanooga, Austin Peay State University women's tennis team returns to the court looking for its season's first victory when it takes on Middle Tennessee, 3:00pm, Friday, at the Buck Bouldin Tennis Complex in Murfreesboro, TN.
«Read the rest of this article»
Tennessee Civil War National Heritage Area Expands Traveling Exhibition on Emancipation and Reconstruction in Tennessee

Clarksville, TN – As we begin the last year of the 150th anniversary of the Civil War, the Tennessee Civil War National Heritage Area has expanded its traveling exhibition about emancipation and Reconstruction.
"Free at Last!" tells the momentous story of the transition from slavery to freedom and the development of citizenship among formerly enslaved African Americans.
«Read the rest of this article»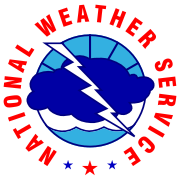 Nashville, TN – The National Weather Service in Nashville has issued a freeze watch for Clarksville-Montgomery County as well as parts of Middle Tennessee.
The watch is in effect from late Friday night through Saturday morning. A freeze watch has also been issued from late Saturday night through Sunday morning.
Overnight lows Friday night will get down to the upper 20s to around 32 for most of the area. Saturday night lows will be a bit colder from the mid 20s to around 30.
«Read the rest of this article»
Austin Peay Sports Information

Clarksville, TN – Austin Peay State University's softball team will play four in-season tournaments, including their first home tourney since 2011, while totaling 29 home games to highlight its 2015 schedule.
"We're looking to compete a little bit better this year and I think our schedule shows that," Austin Peay coach Stephanie Paris said. "It's not going to hurt us to play great teams before we get into Ohio Valley Conference play, so we're looking at going to some tournament to play some high-caliber teams and getting tested a little bit early."
«Read the rest of this article»
Our 126th meeting.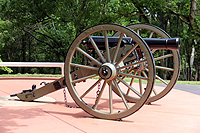 Clarksville, TN – The next meeting of the Clarksville (TN) Civil War Roundtable will be on Wednesday, October 15th, 2014 at the Bone & Joint Center, 980 Professional Park Drive, right across the street from Gateway Medical Center. This is just off Dunlop Lane and Holiday Drive and only a few minutes east of Governor's Square mall.
The meeting begins at 7:00pm and is always open to the public. Members please bring a friend or two – new recruits are always welcomed.
Topic:  "Morgan's Great Raid: The Remarkable Expedition from Kentucky to Ohio"
«Read the rest of this article»

Nashville, TN – The Tennessee Department of Health has received confirmation from the Centers for Disease Control and Prevention of two cases of enterovirus D68 in Tennessee. One patient resides in West Tennessee and the other in East Tennessee. Both were young children who were hospitalized for their illnesses, but are now home and doing well.
"As expected, Tennessee has been impacted by enterovirus D68 as have most other states this fall," said TDH Commissioner John Dreyzehner, MD, MPH. "We have now confirmed two cases, while other samples have tested positive for different, common, seasonal cold viruses. It is also likely other samples will test positive for EV-D68 in the future. «Read the rest of this article»
APSU Sports Information Office

Toledo, OH – On a day when course management was essential on one of the country's most historic golf courses, it was a freshman who led Austin Peay State University men's golf team during Monday's first two rounds of the Inverness Intercollegiate, being played at the Inverness Club.
«Read the rest of this article»

Nashville, TN – A quarantine for Emerald Ash Borer, an invasive insect that destroys ash trees has been expanded to include more Tennessee counties. Bradley County, McMinn County, Meigs County and Polk County have been added to the list of areas restricted for the movement of ash trees and ash tree products.
EAB was recently found in McMinn and Polk counties and it is believed that EAB is also likely to be present in Bradley and Meigs counties. This brings the total number of Tennessee counties under a state and federal EAB quarantine to 38.
«Read the rest of this article»
September 13th workshop will train landowners to protect hemlocks from invasive pest

Nashville, TN – A small aphid-like insect has been devastating majestic hemlock trees in eastern Tennessee and the Cumberland Mountains. Treatments exist to protect these long-lived, tall evergreens. Now private landowners will have an opportunity to learn how to treat and protect their shady hemlock trees themselves.
The Tennessee Hemlock Conservation Partnership will teach the region's private landowners how to obtain and apply the necessary chemical treatments to fight hemlock woolly adelgid (HWA), the insect that threatens hemlocks. A free workshop is scheduled for Saturday, September 13th at Fall Creek Falls State Park in Van Buren County. Treatment location at park and directions will be provided to all who register for the workshop. «Read the rest of this article»