Topic: EBT Card
Written by Curtis Johnson
Tennessee State Representative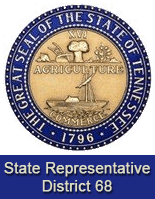 Nashville, TN – The House Finance, Ways and Means Committee will next week consider legislation to permit retail food stores to sell wine and retail package stores to sell alcoholic beverages seven days a week.
House Bill 1540 would put retailers on par with restaurants, hotels, convention centers, tourist resorts and other businesses in Tennessee which are already allowed to sell wine and spirits any day of the week under state law.
Presently, retailers can sell beer seven days a week in Tennessee, while the sale of wine and distilled spirits is limited to Monday through Saturday and is not allowed on certain holidays.
«Read the rest of this article»
Subject arrested in Ohio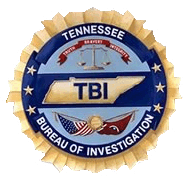 Nashville, TN – The Tennessee Bureau of Investigation indicted a Hickman County man for food stamp fraud last month which resulted in his arrest last night in Ohio.
James Cooper, 36, of Bon Aqua, Tennessee was indicted by the Dickson County grand jury on April 24th, 2013 on five counts of food stamp fraud. Cooper was located last night in Brunswick, Ohio and arrested for a 2004 probation violation out of Cuyahoga County. «Read the rest of this article»